Today, Bitcoin is the most valuable cryptocurrency, with a market capitalization of over $379 billion and a daily trading volume of over $26 billion, dominating the cryptocurrency market.

This fact alone is why investors are readily interested in investing in cryptocurrency, as they believe they can make profits from it.

However, although bitcoin is a viable investment, there are instances where it could experience a major market crash, forcing investors to consider alternative investments.
Key Takeaways

• There are instances where the bitcoin crash could affect the crypto market, causing a worst-case scenario for crypto investors.

• Investments are limitless, which is why there are always other options available in the event of a bitcoin crash.

• Bitcoin has set the pace for other cryptocurrencies to follow based on its performance over time, with Ethereum set to be a strong competitor.

• NFTs and Growth ETFs are remarkable investment alternatives that could draw massive interest from investors who wish to take a break from bitcoin and cryptocurrencies.

This article explores these alternative investments and how they help investors mitigate the losses incurred from a bitcoin crash.
SEE ALSO: What are the Risks of Shorting Bitcoin?
SEE ALSO: 3 Clever Ways to Trade Altcoins for Profit
What's the Bitcoin Crash All About?

A bitcoin crash is usually described as a hard drop in its value as determined by its price, usually by more than 10%.

Regulatory threats, natural disasters, speculative bubble bursts, under or over-mining, and other factors are just a few that could lead to the crash of bitcoin and other cryptocurrencies.

When a bitcoin crash takes place, it happens unexpectedly in most cases, and it is quite difficult to predict when it will recover.

This is where the need to have alternative investments comes in to help diversify your portfolio and even lessen the losses incurred from the bitcoin crash.

Moving on, what, then, are the best alternative investments in the event of a bitcoin crash?

The answer to this is quite simple. There are numerous alternative investments one can engage in as an investor in the event of a bitcoin crash. Some of these investments are explained below:


Growth Exchange Traded Funds (ETFs)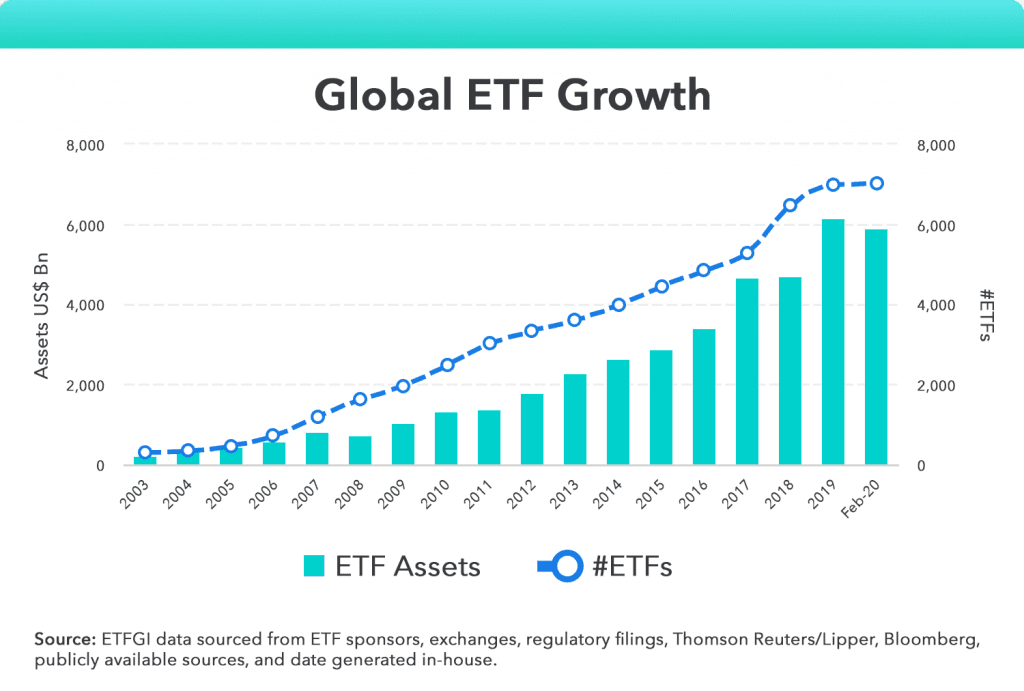 When looking at exchange-traded funds, you will realize that these ETFs are broad and are categorized into two: growth ETFs and value ETFs. For the sake of this article, we shall be focusing on the growth ETFs.

Growth ETFs are simply a group of securities considered to be a single investment with the potential for very rapid growth. These ETFs are usually a combination of various stocks, which is why they are high-risk investments.

Nonetheless, it can be highly profitable since it can yield above-average returns.

For this reason, it can serve as an excellent alternative investment to not just bitcoin in the event of a crash but also to other stocks you may have invested in should they perform below expectations.

Most experts usually advise against having only growth ETFs in your investment portfolio because of the many risks attached, recommending value ETFs for a balanced investment portfolio.


Dividend Stocks
A dividend stock is also another alternative investment to a bitcoin crash. Dividend stocks are simply investments that yield returns or profits, which are given to you as a reward if you own shares of a public limited liability company.

The profits received by you from the company are called dividends. Now, to invest in dividend stocks, you would have to look at the financial standpoint and performance of the company as well as how high the dividend yield is from the equity investment.

Also, what you will stand to earn will be dependent on the profitability of the stock you purchase and how many units of stock you purchase.

Hence, in the event of a bitcoin crash, you could try investing in dividend stocks, bearing in mind that these stocks are mostly offered by highly successful companies with longer track records and less volatility.

At the end of the day, you could be earning a reasonable amount as a dividend, which should be able to cover whatever losses you might incur from a bitcoin crash.


Small-cap stocks
Small-cap stocks are shares of companies with a total market capitalization in the range of about $300 million to $2 billion. These stocks are appealing to many investors because of their potential to grow into large-cap stocks.

With small-cap stocks, you are more or less putting your faith in start-up companies with the hope that they will blossom to become one of the top firms in the future, and you would be able to reap considerable benefits if that were to be the case.

However, while this is good, small-cap stocks do tend to be a lot riskier than large-cap stocks due to their volatility and penchant for failure.

For these reasons, you should do heavy research to ensure that you invest in start-up companies with solid foundations, which can yield considerable returns at the end of the day.


Non-Fungible Tokens (NFTs)
NFTs began to trend shortly after cryptocurrencies gained recognition. Now, it has transcended from just being a digital fad to becoming something much more.

Today, NFTs are seen as viable investments, and a good percentage of investors now consider NFTs as a solid alternative to cryptocurrencies, especially in the event of a crash.

These NFTs are digital tokens that serve as digital representations of real-world items, ranging from images to music and much more.

Unlike cryptocurrencies, each of these NFTs is assigned a unique piece of code on the blockchain that cannot be duplicated, giving whoever owns it the exclusive right to it in the process.

With popular NFTs such as Bored Ape Yacht Club (BAYC), CryptoPunks, and the rest going for ridiculous prices, they serve as one of the best alternative investments in the event of a bitcoin crash.


Altcoins
Investing in altcoins is always a major way of cushioning the effect that comes with a bitcoin crash. Gone are the days when Bitcoin was the only cryptocurrency everyone knew about.

Today, with the advent of altcoins such as Ethereum, Litecoin, Cardano, and Binance Coin, the competition is even stiffer and, with that, more options are provided to investors who wish to make the most out of the crypto market.

Also, these coins come with unique attributes different from those of bitcoin, which makes them even more appealing and drives investors to want to invest in them to have a diversified portfolio.


Frequently Asked Questions (FAQs)

Which cryptocurrency is likely to surpass bitcoin in the future?
Ethereum is the largest cryptocurrency and the only crypto right now with the most potential to surpass bitcoin in the future.

The cryptocurrency was the first to introduce smart contracts, which are tiny pieces of code that live on the blockchain, and was the pioneer blockchain for NFTs as well.

Which cryptocurrency is best for holding for the long term?
There are tons of cryptocurrencies that have long-term holding potential. You only need to do some research to figure out which of them best works for you.


Final Thoughts

The current bitcoin crash has shown us why it is always important to have alternative investments that can help cushion its effects. Fortunately, this article sheds some light on some of these investments.

Hence, if you are looking to invest in alternative assets, the assets listed in this article might be a good place to start.

Read More