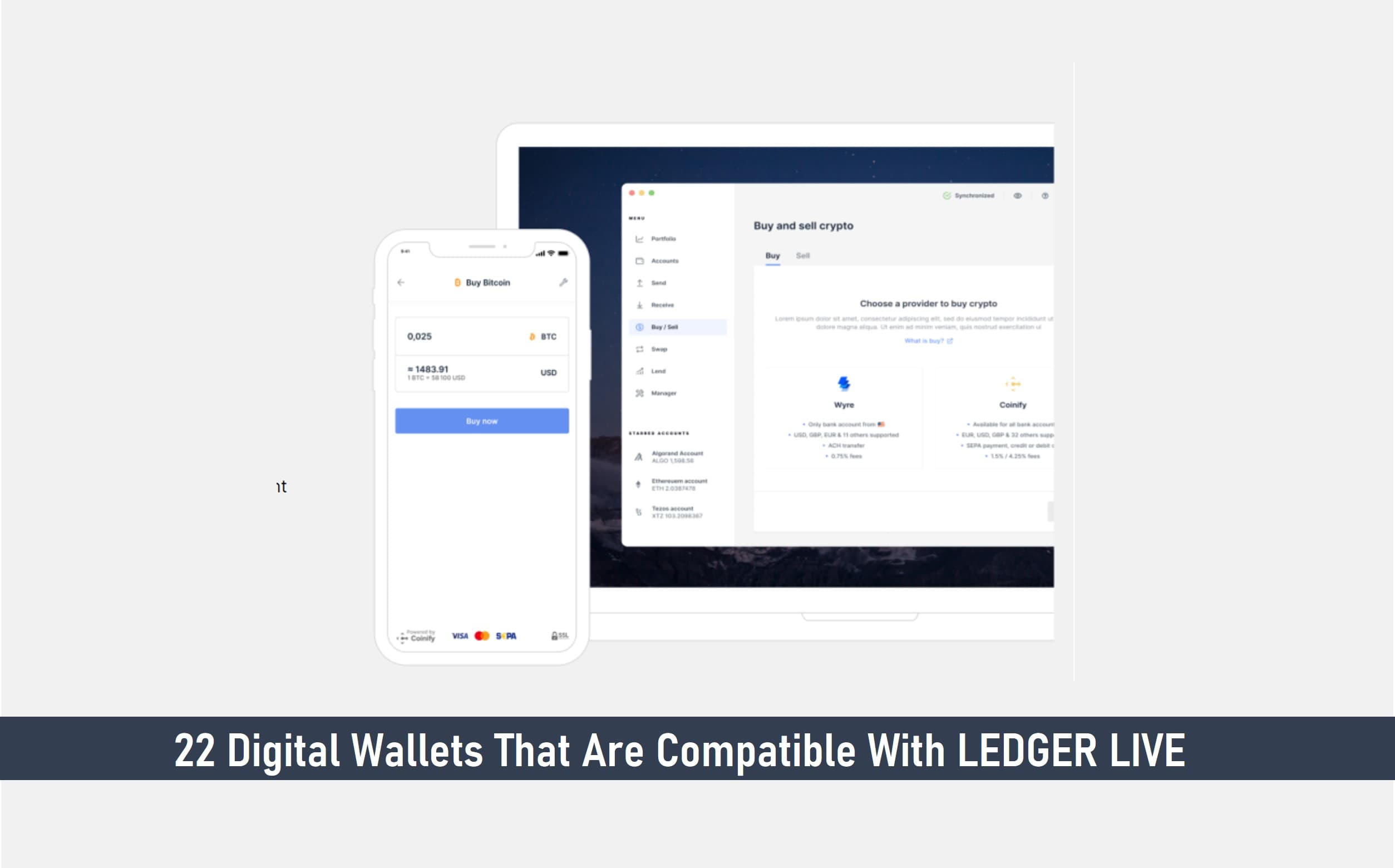 Ledger Live is a user interface app that works with the Ledger Nano S and Nano X hardware wallets. It is accessible on both mobile phones and desktop computers and it is free to download.
Ledger Live allows soft and hardware wallet owners to create a personal account to see and manage their crypto assets in conjunction with their hardware wallets.
In this article, I will highlight third party digital wallets that are compatible with the Ledger Live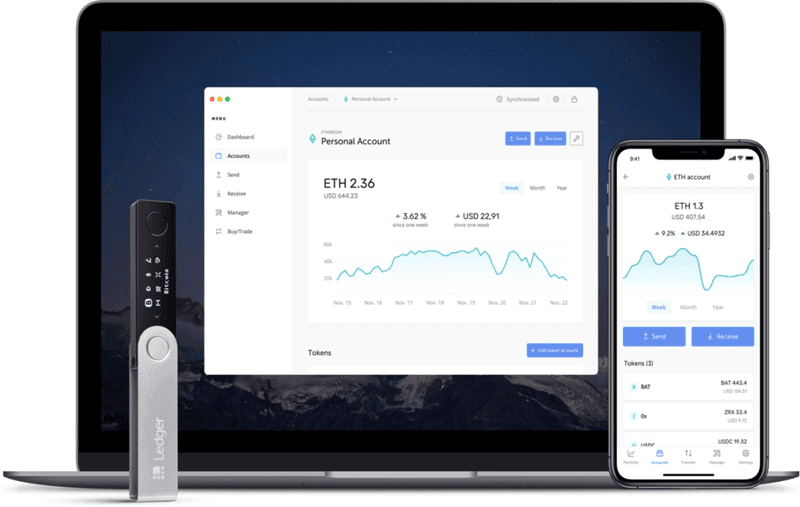 Ledger Live app is versatile allowing users to buy, send, and receive cryptocurrencies while offering real-time balances and crypto price updates, as well as multi-account administration.
Let's dive in and examine all the third-party wallets compatible with Ledger Live.
1.  MyEtherWallet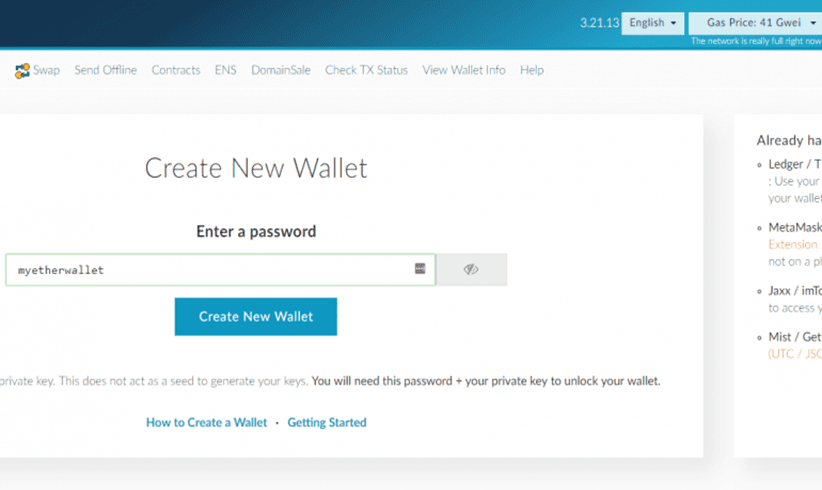 MyEtherWallet is a free, open-source interface for the Ethereum platform.
When it comes to sending, storing, and receiving Ether (ETH) tokens and other digital assets released on the Ethereum network, MEW is an easy-to-use and versatile solution for displaying and managing your ERC-20 tokens.
2. MetaMask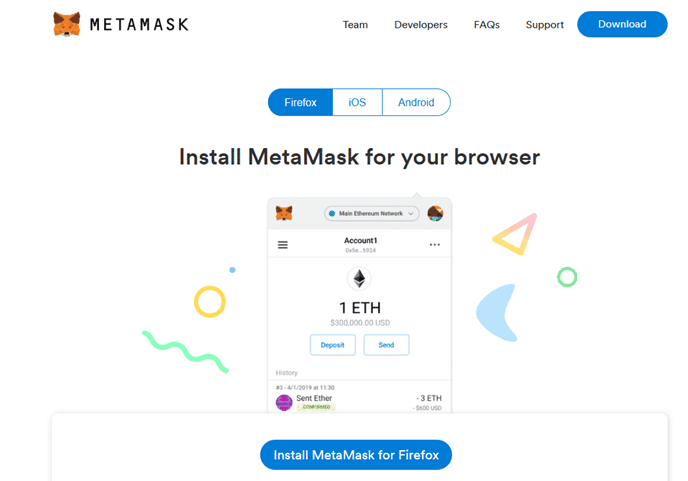 MetaMask is a cryptocurrency wallet that also functions as a web browser plugin (available in Chrome, Firefox, and Brave) for storing, sending, and receiving Ethereum and ERC20 tokens.
In other words, it enables users to conduct Ethereum transactions using standard websites. MetaMask can only be used to hold keys for Ethereum-based cryptocurrency.
3. MyCrypto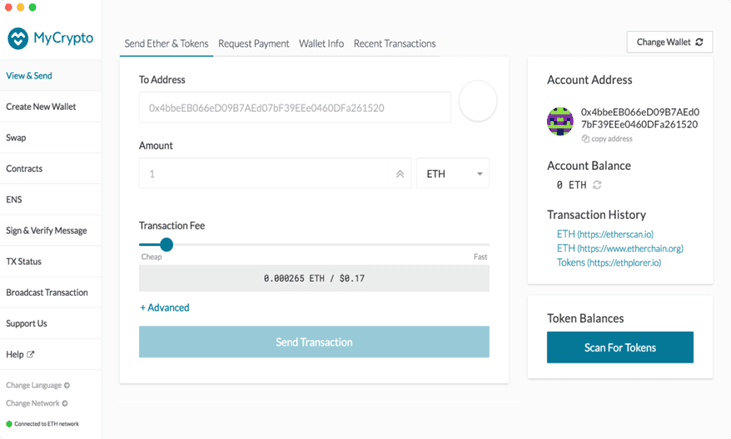 MyCrypto is an Ethereum-based online wallet that allows Ledger users to store Ethers and any ERC20 tokens.
MyCrypto, an open-source web-based wallet program, allows you to handle a myriad of Ethereum-based tokens while keeping your private keys offline. Ethereum will be utilized for transaction fees when transacting with ERC20 tokens.
4. Binance DEX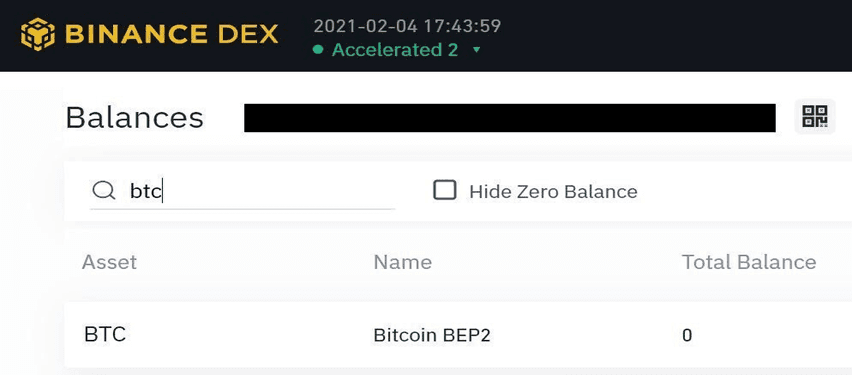 Binance DEX is a non-custodial, open-source, decentralized exchange built on the Binance Chain blockchain, which is a fork of the Cosmos network.
TradingView chart is used on the exchange, which has significantly extended its trading pairs and volumes in recent weeks.
TrustWallet is the exchange wallet, a non-custodial wallet that Binance has enhanced to function across various Ethereum decentralized exchanges.
5.  IDEX
IDEX is a cryptocurrency exchange that is decentralized and runs on the Ethereum blockchain.
Unlike other decentralized exchanges, IDEX uses smart contracts to manage transactions for its customers.
It gives the customer a centralized exchange-like experience while still providing the security of the Ethereum blockchain.
Utilizing the Ethereum application, users may trade directly on IDEX using ledger products.
6.  Kyber Network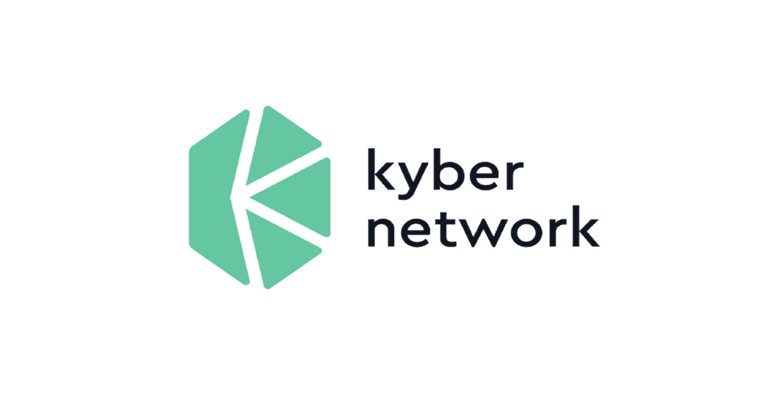 Kyber is a completely on-chain liquidity protocol that allows for the implementation of decentralized token swaps on any application and smart contract-enabled blockchain.
Kyber's system also enables liquidity to be pooled from several sources into a single network, providing end-users, decentralized applications, and platforms with the best available prices.
7. Paradex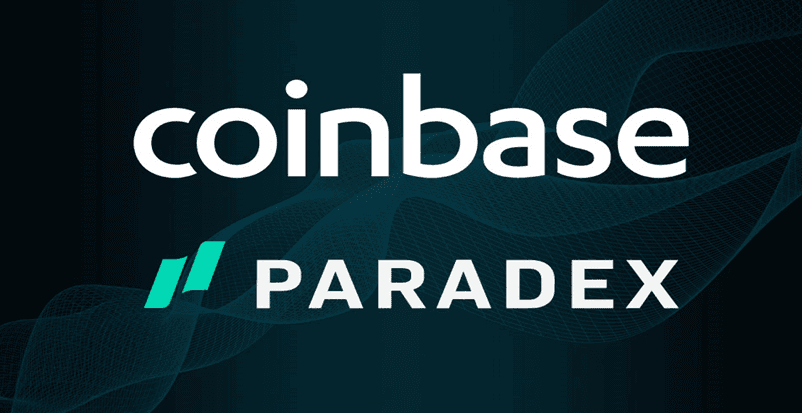 Paradex is a decentralized ERC-20 trading platform that was bought by the prominent cryptocurrency exchange Coinbase in 2018, allowing its clients to trade without incurring fees.
8. Guarda
Guarda wallet is a popular non-custodial, multiplatform, and decentralized bitcoin wallet.
Users may safely send and receive, manage, store, exchange, and stake currencies from several blockchains, such as Bitcoin, Ethereum, Ripple, and Binance Coin.
Guarda wallet is available as a web, desktop, mobile, and Chrome extension for interfacing with digital assets.
The wallet is also natively connected with an exchange for exchanging crypto-assets and acting as a crypto-fiat bridge.
9.  MyEOSWallet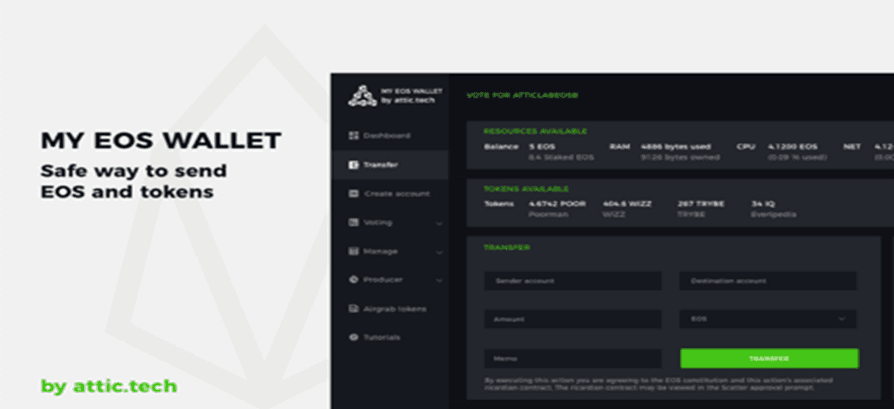 MyEOSWallet is a client-oriented open-source wallet for managing EOS and the network's assets. MyEOSWallet, which is available in desktop, online, and mobile versions, includes features like voting, airgrabs, incentive claims, and EOS token transfers.
MyEOSWallet's web browser version requires the Scatter plugin and works best with Ledger on Google Chrome.
10. Stellar Account Viewer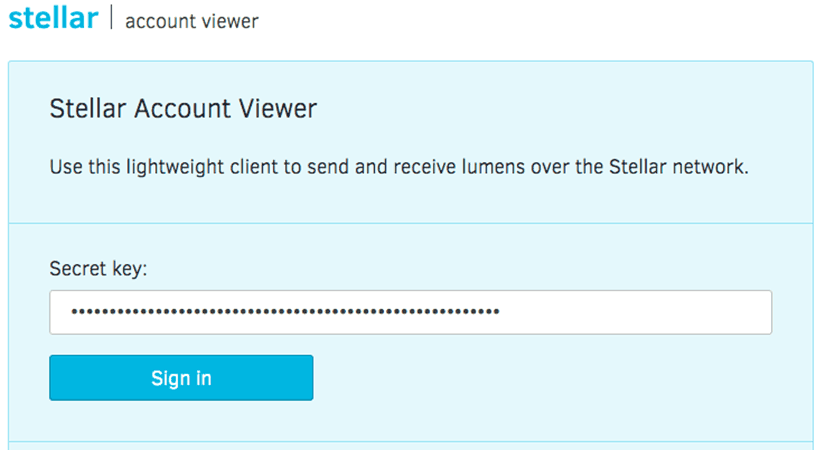 The Stellar Account Viewer is a lightweight client for sending and receiving Lumens (XLM), the Stellar Network's native cryptocurrency.
The Stellar Account Viewer is built into the ledger and may be viewed directly from the web-based interface.
The Stellar Account Viewer wallet is a simple and easy-to-use gateway to the Stellar Network for web browser users.
11. TronScan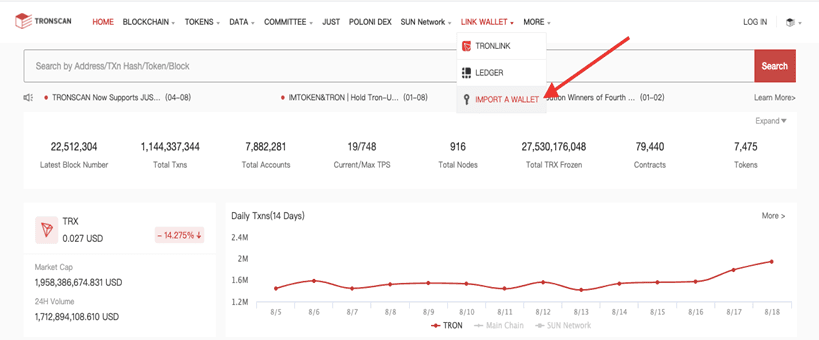 TronScan is the TRON public smart contract blockchain's official explorer. TronScan includes an online wallet that allows you to transfer, receive, and manage TRON tokens and decentralized application interactions throughout the network.
TronScan measures everything from complete node information to decentralized application interactions and smart contract triggers.
12. Firefly Wallet
Firefly is the Chrysalis network's official desktop wallet for sending, receiving, and managing MIOTA coins.
Firefly, which is open-source and accessible for Windows, Mac, and Linux, replaced the Trinity wallet on April 28th, 2021, and users are now able to convert their cash to Chrysalis at any time.
Firefly also supports multi-account management and profile creation, allowing numerous users to use the program safely on the same device.
13. ARK
ARK is intended to make it simple to tap into the potential of public blockchains. The official wallet of the ARK network, ARK Wallet, provides a gateway for users to operate complete nodes, send and receive, and manage their ARK tokens.
The ARK Wallet is compatible with Ledger devices and is available for Windows, Linux, and Mac OS. A mobile version of the ARK Wallet for Android and iOS is also available.
14. Monero Graphical User Interface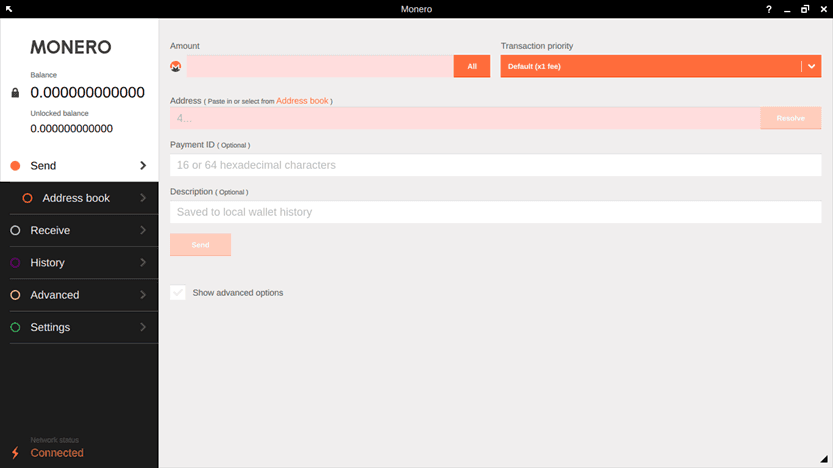 The Monero Graphical User Interface (GUI) wallet is an open-source wallet for the privacy-focused Monero cryptocurrency, which is accessible on desktop operating systems such as Mac OS, Windows, and Linux.
The Monero GUI, the official wallet of Monero developers, is a non-custodial wallet that is completely synchronized with the Monero blockchain and can be used to manage, transfer, and receive XMR.
15. Waves Platform
Waves is a full-stack open-source platform for decentralized apps and digital asset management.
Waves, which includes a native decentralized exchange (Waves DEX), enables the issue, transfer, and exchange of assets on a fast infrastructure.
In both a web and desktop interface, the Wave DEX offers non-custodial exchanges between cryptocurrencies and fiat currencies.
16. Vechain Synchronization
Users can access and manage VET, VTHO, or VIP180 tokens by connecting their Ledger device to the VeChain Sync.
It is intended to deliver seamless user experiences for VeChain Apps, as well as to function as a decentralized application ecosystem with limitless possibilities for developers and users.
17. Ubiq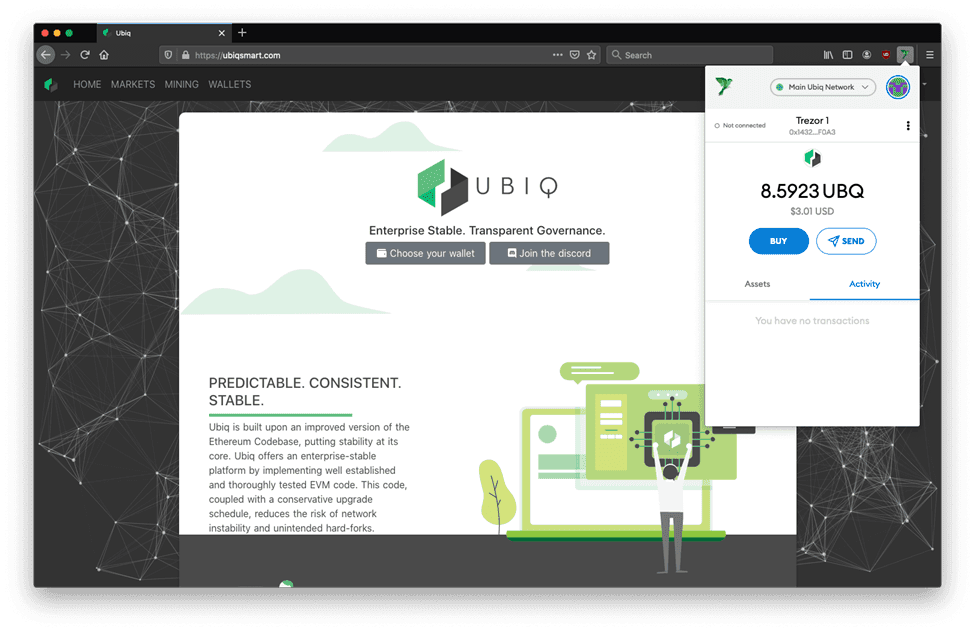 Ubiq is an open-source version of the Ethereum codebase that includes a wallet suite. Ubiq's web-based, client-side browser is Ledger-compliant and serves as a non-custodial interface for exchanging or transferring Ubiq and other ERC-20 compatible tokens.
Users may send transactions both online and offline without revealing their private keys to the Internet.
Sparrow, Ubiq's browser plugin for payment, decentralized applications, and identity management, is also connected with Ledger live.
18. ZClassic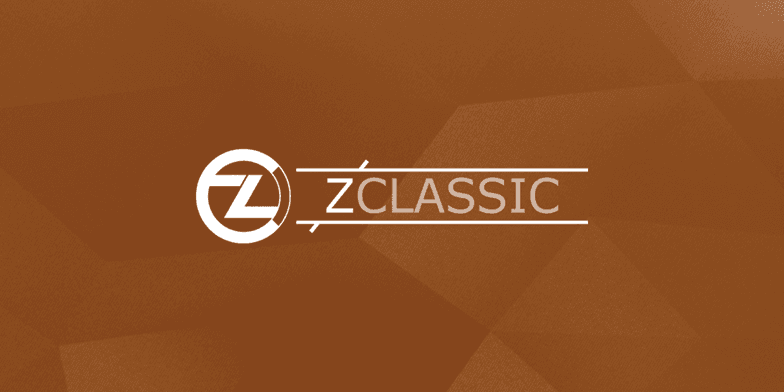 ZClassic is an open-source clone of the ZCash cryptocurrency that relies on zero-knowledge proofs to maintain user anonymity on a public blockchain.
ZClassic is a desktop, paper, online, and mobile wallet designed to remove the founder's incentive from every block in ZCash.
The desktop version of the Ledger-compatible Electrum wallet is available for Windows, Mac OS, and Linux.
19. NEON Wallet
The City of Zion group on Github created the NEON Wallet, an open-source, cross-platform light wallet for the NEO public blockchain network.
The NEON wallet, which is available as a desktop wallet for Windows, Mac OS, and Linux, allows users to claim GAS on the NEO network.
20. Wanchain
The Wanchain wallet is the official wallet of the Wanchain financial blockchain network, which is cross-chain in nature.
Wanchain wallet is available in Desktop Light Client, Desktop Full Client, Desktop Offline, and mobile (e.g., Android and iOS) versions for sending and receiving WAN tokens as well as completing private cross-chain transactions.
The wallet also accepts Wanchain digital assets other than the WAN token and includes Wanchain Proof of Stake staking capability.
21. EtherDelta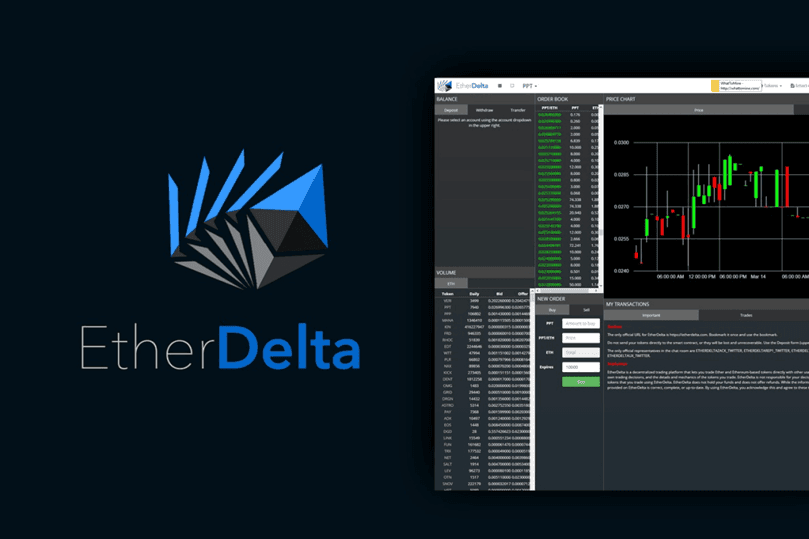 EtherDelta is a non-custodial decentralized exchange (DEX) on the Ethereum blockchain that allows you to safely switch between ETH and other Ethereum tokens (such as ERC-20, ERC-721, and so on) without going through a centralized middleman.
To settle the trade of assets between users, orderbooks employ P2P order-matching and atomic swaps.
The web-based interface is linked with MetaMask for connecting to the Ethereum network.
22. AirSwap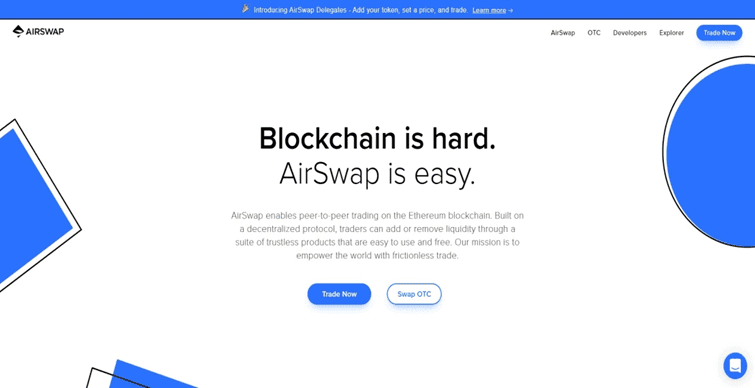 AirSwap is a decentralized trading network for Ethereum tokens that securely supports peer-to-peer transactions.
AirSwap has a total supply of 500 million AST, with 150 million AST currently in circulation.
The network addresses two challenges that arise in peer-to-peer trading environments: counterparty discovery and pricing recommendations.
Final Thoughts
In this article, we have listed out and briefly explained the functionalities of all the supported third-party crypto wallets on ledger live.
Hence, if you are looking for one to trade your crypto with, picking one among the ones listed in this article would be a good decision.
Read More