NFTs have grown immensely in recent months, and a lot of individuals from various walks of life have made decent sums from just trading NFTs. Solana's low gas fees on blockchain makes it a good choice for many NFT projects.
What is important now is that we have now been introduced to a world of NFTs. As such, investors will be constantly looking for attractive blockchains to create their own NFTs.
Speaking of blockchains, the Solana blockchain has managed to stand out from the rest with its low transaction fees, making it the perfect choice for investors and new NFT enthusiasts to make their own NFTs.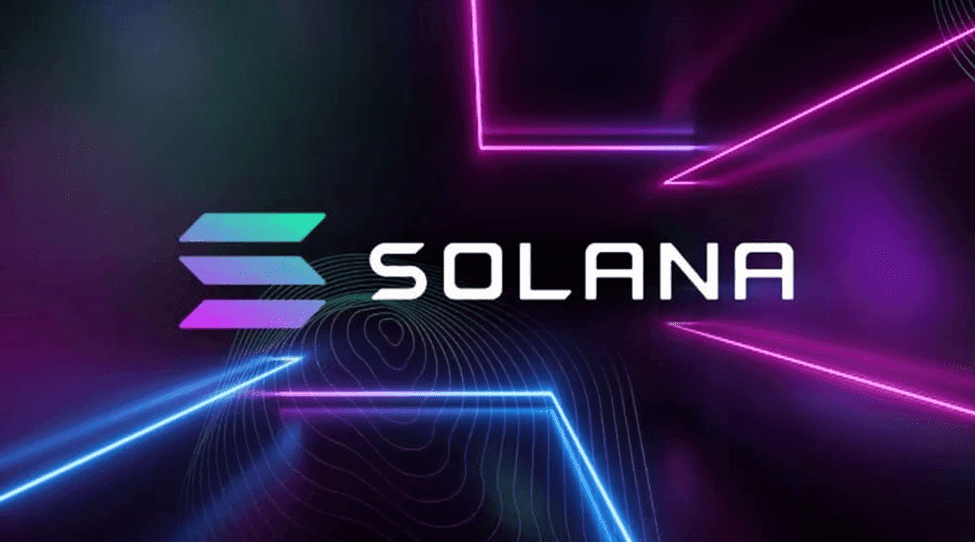 Key Takeaways
 • In October 2021, one Solana monkey, SMB #355, was sold for $2 million, which is one of the most expensive NFTs ever sold.
 • Sollamas are NFTs with unique patterns in the sense that they have 165 different features, implying that you cannot have two Sollamas with the same features.
 • Solana has drawn the attention of investors as it is now becoming the preferred blockchain over that of Ethereum.
 • SolPunks is now trading on Solanart at a floor price of 5 SOL while ranking third in total volume traded, at 418.4K SOL, after only Aurory and Degenerate Ape Academy.
SEE ALSO: Best Solana Wallets for Staking, DeFi, & NFTs
SEE ALSO: How Much Do Solana Validators Make?
The sale of the Merge by an NFT creator who goes by the pseudonym Pak, which made history as the most expensive NFT ever sold at $91.8 million to Visa, spending $150,000 on a CryptoPunk to Vignesh Sundaresan, a Singapore-based cryptocurrency investor, splashing $69.3 million on Beeple's "Everyday: The First 5000 Days".
To show you how good the Solana blockchain is, I will be listing in this article the ten best Solana NFT projects that have been carried out on the Solana blockchain.
I believe that at the end of this article, you will be highly convinced that, indeed, the Solana blockchain is one to take note of.
With all that being said, let us begin the countdown of the best NFT projects on the Solana blockchain…
1. Solana Monkey Business
Just as the name suggests, this particular Solana NFT project is a unique collection of 5000, 24×24 pixel, randomly generated monkeys stored on the Solana blockchain.
The Solana monkey business comes with benefits such as:
1. Access to an exclusive, members-only wallet with a future on-chain voting system.
2. Access to the MonkeDAO, which happens to be the first NFT DAO on Solana.
Solana Monkey Business is a widely known Solana NFT project with over $107 million worth of SMB's being traded since it took off, which is quite impressive.
One major benefit of having a Solana Monkey Business NFT is that you get access to the MonkeDAO, the first NFT DAO on Solana.
The Solana Monkey Business NFT continues to show signs of potential and may soon enough become the next big thing in the NFT space, having equal footing with the likes of the CryptoPunks of Solana NFT's.
Solana Monkey Business NFTs can be bought on the Solana Monkey Business Marketplace or Magic Eden.
2. Degenerate Ape Academy

The Degenerate Ape Academy was launched in August 2021 and is now the top NFT collection on Solanart after 10,000 apes offered for the mint were gone in eight minutes.
This NFT project is Solana's first million-dollar project, with MoonRock Capital paying a stunning $1.1 million for Degen Ape #7225, the collection's 13th rarest item.
A Decentralized Ape Organization Organization (DAOO) is currently in place, where ape owners can propose suggestions and vote on them.
3. Aurory

Aurory is one of Solana's most anticipated play-to-earn NFT games. It is a Japanese RPG with both PvE and PvP modes in which players can engage in warfare using their NFTs.
Aurory employs the same play-to-earn mechanism as Axie Infinity (AXS) with players competing to win NFTs and AURY tokens, which can be used to purchase goods and boost their chances of success in the game.
This NFT project is funded by well-known investors ranging from Solana to Alameda Research, who recently welcomed a team of experts with years of AAA game development expertise.
4. Sollamas

Sollamas are a group of 8,888 unique llamas that were sold out within minutes of their release in August 2021. The llamas brought in more than $2.5 million for the Melbourne-based crew.
There are over 165 distinct features across 17 different categories, from backgrounds to mouth accessories, so no two llamas will be the same, and attributes are also graded from uncommon (lowest rank) to artifact (highest rank).
The next generation of Sollamas NFT is being developed, and llamas will be able to reproduce and create new NFTs.
5. SolPunks
SolPunks, like Degenerate Ape Academy, have certain characteristics that set them apart. There are three distinct categories: SolPunks types, attribute count, and attribute type.
SolPunks is now trading on Solanart at a floor price of 5 SOL while ranking third in total volume traded, at 418.4k SOL, after only Aurory and Degenerate Ape Academy.
The value proposition of SolPunks is that no one who purchases it knows what SolPunks avatar they are getting until the transaction is completed, and the total number of avatars available for minting is limited to 10,000.
6. Frakt
Frakt's randomly generated design patterns set it apart in the NFT industry, as many collectors are drawn to fractals because of their mathematical character.
An InterPlanetary File System is used to store all fractal pictures (IPFS), which is a convenient way to store and exchange huge files. The rarity of these NFTs is determined only by the sort of fractal pictures and color schemes used.
At the time of writing, Frakt's floor price is 1.89 SOL, with a traded volume of 190.9k SOL.
The Frakt team intends to reward holders with airdrops while they are working on additional projects and searching for further partnership opportunities.
7. Bold Badgers

With 10,000 distinct and randomly produced badgers, Bold Badgers takes a similar approach to other digital arts.
With over 170 qualities to choose from, each bearer will have something unique to search for.
The Bold Badgers squad also claims specific privileges for burrow members. For example, they distributed 20 SOL to each holder who created a collaborative badger.
In terms of this NFT project, everything revolves around the community as the designs for the project will be driven by members of the community, making it more engaging for all holders.
The floor price of the Bold Badger is 1.99 SOL, with a traded volume of 213.8k SOL on Solanart.
8. Pesky Penguins

Pesky Penguins is a Solana blockchain-based deflationary collection of pixel art penguin NFTs. The collection initially had 8,888 penguins; however, the current number of penguins accessible is 8,588.
This is due to an NFT burning process known as "The Snowball" by its inventors, which eliminates the cheapest penguins from circulation.
Simply said, the Snowball is an NFT buyback and burn mechanism that minimizes the supply of pesky penguins while raising the floor price.
Due to its graphic style and NFT burning, Pesky Penguins has a lot of potentials to offer NFT investors.
The Snowball NFT burning function, in particular, makes it incredibly promising, especially given how cryptocurrencies like BNB have risen in price owing to their token burn mechanism.
If you're looking to invest in NFTs, Pesky Penguins is a collection you should consider. A Pesky Penguin can be purchased at Magic Eden and DigitalEyes with a current floor price of 4.50 SOL.
9. Lotus Gang
The Lotus Gang is a group of 2,000 Lotus Lads and 2,000 Lotus Ladies dressed in Asian-inspired costumes on the Solana Blockchain.
The concept is inspired by Cryptopunks and Solana Monkey Business, with Asian-influenced qualities added to the characters.
The Lotus Gang is a community-driven NFT initiative to develop tools and information to assist investors in navigating the Crypto/NFT environment.
Chains, helmets, scouters, and Asian-inspired apparel such as saris, sherwanis, bhangras, Thai crowns, and samurai armor are all included with each Lotus Gang NFT.
The Lotus Gang contributes 10% of the revenues from their mint event to charity, with the United Sikhs being one of the founding charities.
On Magic Eden, you can purchase a Lotus Gang NFT with a current floor price of 0.59 SOL.
10. Solsteads
Solsteads is Solana's first surreal estate collection, featuring 2,472 distinct dwellings that also serve as digital real estate.
Each Solstead NFT has a unique street address (for example, 791 Battle Street) as well as a stunning, surreal art-style residence.
Solsteads can be used as galleries to display any Solana or Ethereum NFTs you possess, which was made possible thanks to the Solsteads directory.
All you need to do is ensure that your other NFTs are kept in the same wallet as your Solstead whilst having your other NFTs "live" within your Solstead.
For example, you might have a bunch of Lotus Gang members living alongside some Solana Monkeys, Galactic Geckos, and Pesky Penguins, or you could just use your Solstead as an excuse to show off your rare and collectible NFTs to everyone else.
Solstead NFTs come with a floor price of 5.75 SOL and can be purchased via Solanart, Magic Eden, and DigitalEyes.
Frequently Asked Questions (FAQs)
Why are Solana NFTs so popular?
Solana is a Proof-of-Stake blockchain that is used by investors as the preferred blockchain for creating NFTS.
A major reason Solana NFTs are so popular is that quite a good number of investors see Solana as the ultimate 'Ethereum killer,' since it can handle up to 65,000 transactions per second for $0.00025 per transaction.
Can I mint my own NFT?
Yes, anybody has the ability to mint NFTs. If you wish to sell your work online, you can select from a variety of NFT platforms, with OpenSea, Rarible, SuperRare, and Foundation being among the most well-known.
Final Thoughts
Investors have begun to prefer the Solana blockchain to the Ethereum blockchain when it comes to creating NFT projects due to Solana's better features. For this reason, I have listed 10 of the best Solana NFT projects created on the blockchain.
If you are not making use of the Solana blockchain as an NFT creator, you can check them out as they might just impress you well enough to switch blockchains.
Read More