Best 5 Crypto Credit Cards with Good Earning Rewards
Crypto Credit Card Potentials
As the crypto space witnesses, a surge with new investors, blockchain developers are getting creative with newer addons to enable investors to maximize opportunities.
The cryptocurrency credit card is a new concept that is getting momentum giving users limitless opportunities to buy, stake, sell and invest in their favorite tokens.
How Does Crypto Credit Card Work?
A crypto credit card functions similarly to a traditional credit card, with the exception that it sources cash and incentives using digital money such as Bitcoin.
You can spend more freely and earn more rewards with cryptocurrency thanks to the backing of well-known credit card companies such as Visa and MasterCard.
Cryptocurrency investment platforms such as SoFi and BlockFi, as well as cryptocurrency exchanges such as Gemini, provide such credit cards.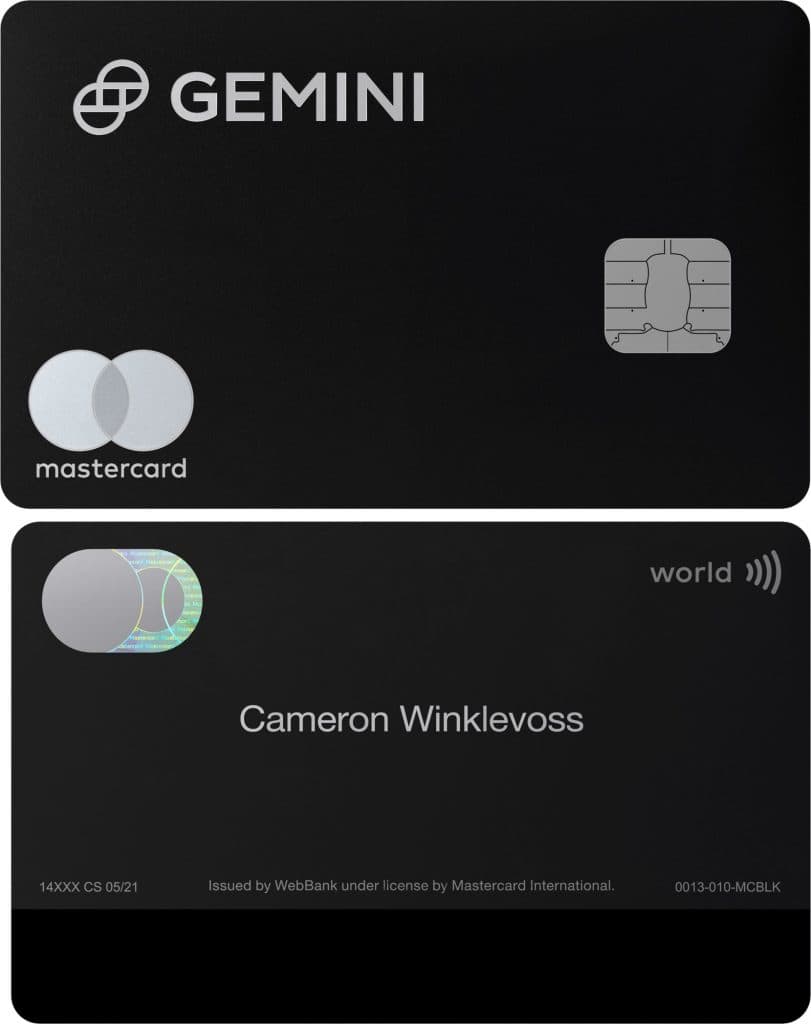 These cards, like many others, provide a percentage back on daily transactions. Risk-taking investors, on the other hand, receive rewards in the form of cryptocurrency rather than points and miles.
Popular Crypto Credit Cards and Their Perks
Crypto rewards on credit cards are a relatively new trend. Each issuer of crypto credit cards comes with its perks, and it's necessary to examine each of them to see how to operate to go with the one that suits your needs best.
Perks
1. 100% back on subscriptions like Amazon Prime, Netflix, etc.
2. 10% back on Airbnb and Expedia purchases.
3. 3%-5% CRO (Crypto.com coin) rewards.
4. No ATM withdrawal fees
Perks
1. 0.5%-4% fees on transactions in more than 30 different cryptocurrencies.
2. Access to masterclass exclusives
Perks
1. 1.5% reward distributed in bitcoin
2. Sign up bonus of $25o if you achieve a credit score of $3000 within the first three months of having the card.
Perks
1. 2% cashback for reward
2. You can spend your digital assets without having to sell them
Perks
1. Compatibility with more than 150 crypto coins
2. Easy navigation on its application.
3. Wide acceptability as they are available at more than 54 million outlets across the world.
SEE ALSO: 9 Best Crypto Loan Platforms for Easy Access to Loans
Benefits of Using a Crypto Credit Card
Earning: Potentials of earning rewards with Crypto reward cards like traditional credit cards, you get rewarded for transactions you make (see credit card company terms and conditions).
Also, you can get up to 5% cashback on any purchases you make with them.
Fees: You can always use a standard rewards credit card to get cashback and then use your rewards to buy additional crypto.
However, you can avoid some of the trading fees that exchanges impose when converting fiat to coin by directly earning crypto rewards.
Security: Crypto rewards cards are issued in collaboration with issuing banks and on well-known networks such as Visa and Mastercard, ensuring that your purchases are as safe and widely accepted as any other standard crypto credit card.
Timing: Even after you've made your initial investment, rewards can be an excellent method to practice dollar-cost averaging with crypto, especially if you choose a card that redeems your rewards on a regular or automatic basis.
SEE ALSO: 7 Best Platforms for Bitcoin Loans with Low-Interest Rates
Drawbacks of Crypto Credit Cards
As appealing as the reward scheme for crypto reward cards may appear, you should be aware that the cryptocurrency market's volatility has an impact on your unspent reward.
For example, if you earn 2% cashback on a cryptocurrency credit card and the currency's value drops by half, your reward is also halved. Pumps in the market, on the other hand, raise the value of your compensation.
And then, there is a problem of availability as few credit card companies are just supporting the idea, and as such, you may encounter a problem with acceptability.
SEE ALSO: 7 Best Insured Crypto Exchanges for Better Protection
Frequently Asked Questions
1. Who can get this credit card?
These companies provide a credit card for everyone, whether you're just starting out with credit or looking for premium travel perks and privileges.
2. What is their interest rate?
Like any other reward card, these cards come with a high-interest debt if you don't pay off the balance in full by the due date on your monthly statement. They have the same variable interest rate as any other credit card, ranging from roughly 10% to upwards of 20% APR.
3. What is the value of their crypto rewards?
Crypto rewards may offer potential value over time, but they can be quickly wiped out by any balances that accrue interest at these high rates.
4. What is the difference between a crypto reward card and other reward cards?
The redemption method of a crypto rewards credit card differs from that of regular rewards cards. Instead of cash or statement credits, you'll get a percentage of your money back in cryptocurrency.
For example, if you spend $1,000 in a month on a card that offers 2% back in crypto rewards, you may be able to exchange those credits for $20 in Bitcoin.
In addition, your coin is often placed into your connected account because these cards are co-branded with a crypto exchange or investment platform.
Final Thoughts
Cryptocurrencies, without question, are here to stay, but are they the way of the future?
Depending on how you feel about this topic, you may or may not be a good candidate for a crypto rewards credit card.
Crypto rewards credit cards may be a good addition to more experienced crypto aficionados' wallets since they can help them develop their crypto assets.
Crypto rewards credit cards, on the other hand, may finally appeal to people looking to take their initial steps into the world of cryptocurrency due to the low risk involved.
Read More