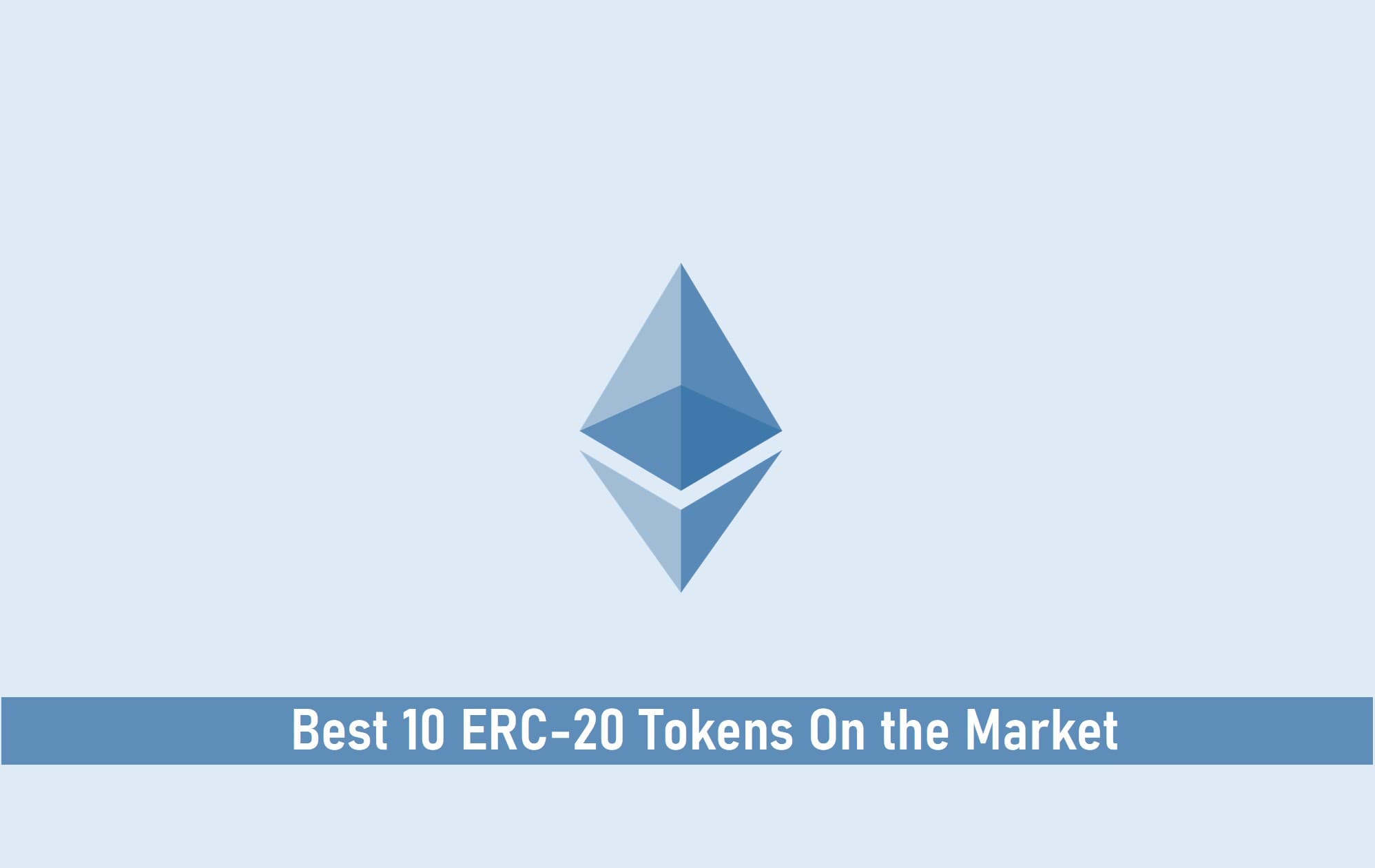 Best 10 ERC20 Tokens on the Market
What are ERC-20 Tokens?
ERC20 tokens are the most significant Ethereum tokens used as smart contracts on the Ethereum network.
The two most well-known token standards on Ethereum are ERC-20 tokens and ERC-721 tokens. ERC-20 tokens are fungible, while ERC-721 tokens are nonfungible (NFTs). While both of these token standards are very important in terms of their unique features, we will focus solely on ERC-20 tokens that you can invest in on popular cryptocurrency exchanges.
Key Takeaways
• Omise, which serves business customers in Japan, Thailand, and Indonesia, currently operates an eCommerce platform that lets companies take payments from customers online.
• Uniswap is the leading decentralized exchange on Ethereum and those who stake their crypto on Uniswap can earn over 20% annual interest in the form of trading fees.
• The Holo ecosystem relies on hosts that provide processing and storage for distributed applications while earning redeemable credits. HolochainDapps can be developed with JavaScript or Lisp, with support for front-end systems using CSS, HTML, and JavaScript.
The best investments on Ethereum's network come from applications that provide real-world value. Some of the tokens on this list are native cryptocurrencies to decentralized exchanges (DEXs), while others have real utility in the growing blockchain ecosystem.
SEE ALSO: Is Dogecoin An ERC20 Token? – All You Need To Know
Best 10 ERC20 Tokens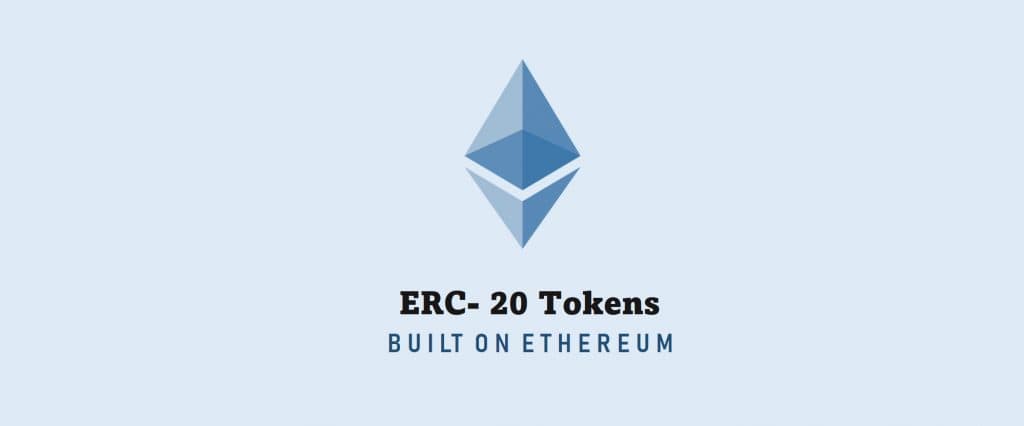 Here's a list of some of the best ERC20 tokens on Ethereum's network. You can invest in these tokens on exchanges like Paxful, Coinbase, eToro, and Gemini. 
Hence, below are the best 10 erc20 tokens in the market:
1. Uniswap
Uniswap is the leading decentralized exchange on Ethereum. Anyone with an Ethereum wallet can use Uniswap to trade cryptocurrencies. Decentralized exchanges provide many benefits over centralized exchanges, such as anonymity, custody over your cryptocurrency, and high liquidity.
Anyone can stake their crypto on Uniswap to earn trading fees from users who use the platform to trade. Those who stake their crypto on Uniswap can earn over 20% annual interest in the form of trading fees.
2. Aave
Aave has the most cryptocurrency staked on its platform out of all the DApps on Ethereum's network with over $20 billion of cryptocurrency managed on the platform.
It's primarily a lending platform, letting users earn interest on their cryptocurrency through collateralized loans.
Anyone on Aave can take out a loan, but you'll need to stake collateral to ensure the loan is paid back.
3. Chainlink
Chainlink aims to integrate real-world data into the blockchain through oracles. These oracles come to a consensus in a similar way to how nodes on a blockchain come to a consensus, but instead of validating blockchain transactions, they validate real-world events.
Chainlink recently secured a partnership with Accuweather, allowing them to integrate weather data with blockchain technology.
4. SUSHI
SUSHI is another decentralized exchange, and it started as a pure copy of Uniswap's code. However, since its inception SUSHI has developed many services that Uniswap doesn't have.
Instead of focusing solely on being a DEX, SUSHI aims to be the one-stop-shop for decentralized financial services.
The protocol has implemented a lending platform, token incubator, and even pays dividends to token holders.
SEE ALSO: Polkadot or Ethereum Blockchain Framework, Which is Better?
5. Wrapped Bitcoin (WBTC)
WBTC is Bitcoin on Ethereum's network. WBTC is pegged to the price of Bitcoin by holding 1 bitcoin in reserves for each WBTC minted. This token is a great way for investors to use decentralized apps on Ethereum while still being exposed to Bitcoin.
Since WBTC is on Ethereum, you can use it with smart contracts to trade, earn interest or take out loans in terms of Bitcoin. You can buy Wrapped Bitcoin directly from Coinbase, or use a protocol like Uniswap.
6. USD Coin
USDC is a fully collateralized US dollar Stablecoin. It is an Ethereum powered coin and is the brainchild of CENTRE, an open-source project bootstrapped by contributions from Circle and Coinbase.
USDCs are issued by regulated and licensed financial institutions that maintain full reserves of the equivalent fiat currency in a 1 USDC: 1 USD ratio. Issuers are required to report their USD reserve holdings frequently, and Grant Thornton LLP issues report on those holdings every month.
7. Augur
Augur is meant to harness the wisdom of the crowd through prediction markets on a protocol owned and operated by holders of the Ethereum-based Reputation token.
In these markets, users are said to be able to bet on the outcomes of events such as company performance, election results, or even natural phenomena by purchasing shares that would either support or refute the proposed outcomes of such specified events.
By design, the user-created markets could return fees to market participants while automating payouts using software meant to be fair, open to all, and completely decentralized.
8. OmiseGo
OmiseGO (OMG) is a public Ethereum-based financial technology for use in mainstream digital wallets. OmiseGo enables real-time, peer-to-peer value exchange and payment services agnostically across jurisdictions and organizational silos, and across both fiat money and decentralized currencies.
Designed to enable financial inclusion and disrupt existing institutions, access will be made available to everyone via the OmiseGO network and digital wallet framework.
Omise, which serves business customers in Japan, Thailand, and Indonesia, currently operates an eCommerce platform that lets companies take payments from customers online.
It has a full-featured white label payment management platform for these businesses. With OmiseGO, and the OMG token, Omise aims to simplify the barriers to payments by removing the need to own a bank account.
SEE ALSO: Top 10 Exchanges that Do Not Require KYC
9. Paxos Standard Token
Paxos Standard (PAX) is a Stablecoin that allows users to exchange US dollars for Paxos Standard Tokens to 'transact at the speed of the internet. It aims to meld the stability of the dollar with blockchain technology.
Paxos, the company behind PAX, has a charter from the New York State Department of Financial Services, which allows it to offer regulated services in the crypto asset space.
10. Holo
Holochain (HOT) is a decentralized application platform that uses peer-to-peer networking for processing agent-centric agreement and consensus mechanisms between users.
In Holochain, no true global consensus is maintained. Instead, each agent in the public blockchain maintains a private fork that is managed and stored in a limited way on the public blockchain with a distributed hash table.
This enables every device on a network to function independently, and only requires the synchronization of data when necessary, or agreed upon by users. This could translate into higher scalability for dApps hosted on Holochain.
The Holo ecosystem relies on hosts that provide processing and storage for distributed applications while earning redeemable credits. HolochainDapps can be developed with JavaScript or Lisp, with support for front-end systems using CSS, HTML, and JavaScript.
Frequently Asked Questions (FAQ)
1. How Many ERC-20 Tokens are there?
At the moment, more than 200,000 ERC-20-compatible tokens exist on Ethereum's main network.
2. How do ERC20 Tokens Work?
An ERC20 token is a blockchain-based asset with similar functionality to Bitcoin, Ether, and Bitcoin cash: it can hold value and be sent and received.
ERC20 tokens are stored and sent using Ethereum addresses and transactions and use gas to cover transaction fees.
3. How Much does it Cost to Create an ERC20 Token?
Most of the ERC standard token creation range starts from $2k to $5k and it may differ based on how many tokens you need for your project. For example, Some ERC-20 tokens cost around $6k which can be integrated with smart contracts depending upon your standards.
4. What is an ERC20 Token Used for?
An ERC20 token is a standard used for creating and issuing smart contracts on the Ethereum blockchain. Smart contracts can then be used to create a smart property or tokenized assets that people can invest in. ERC stands for "Ethereum request for comment," and the ERC20 standard was implemented in 2015.
Final Thoughts
There exist over 2000 ERC20 tokens out there, but the above-listed ones represent the best 10 ERC20 tokens out there. So there you have it, each of these tokens come with their unique features as well as their assigned functions all built on the Ethereum blockchain.
Read More