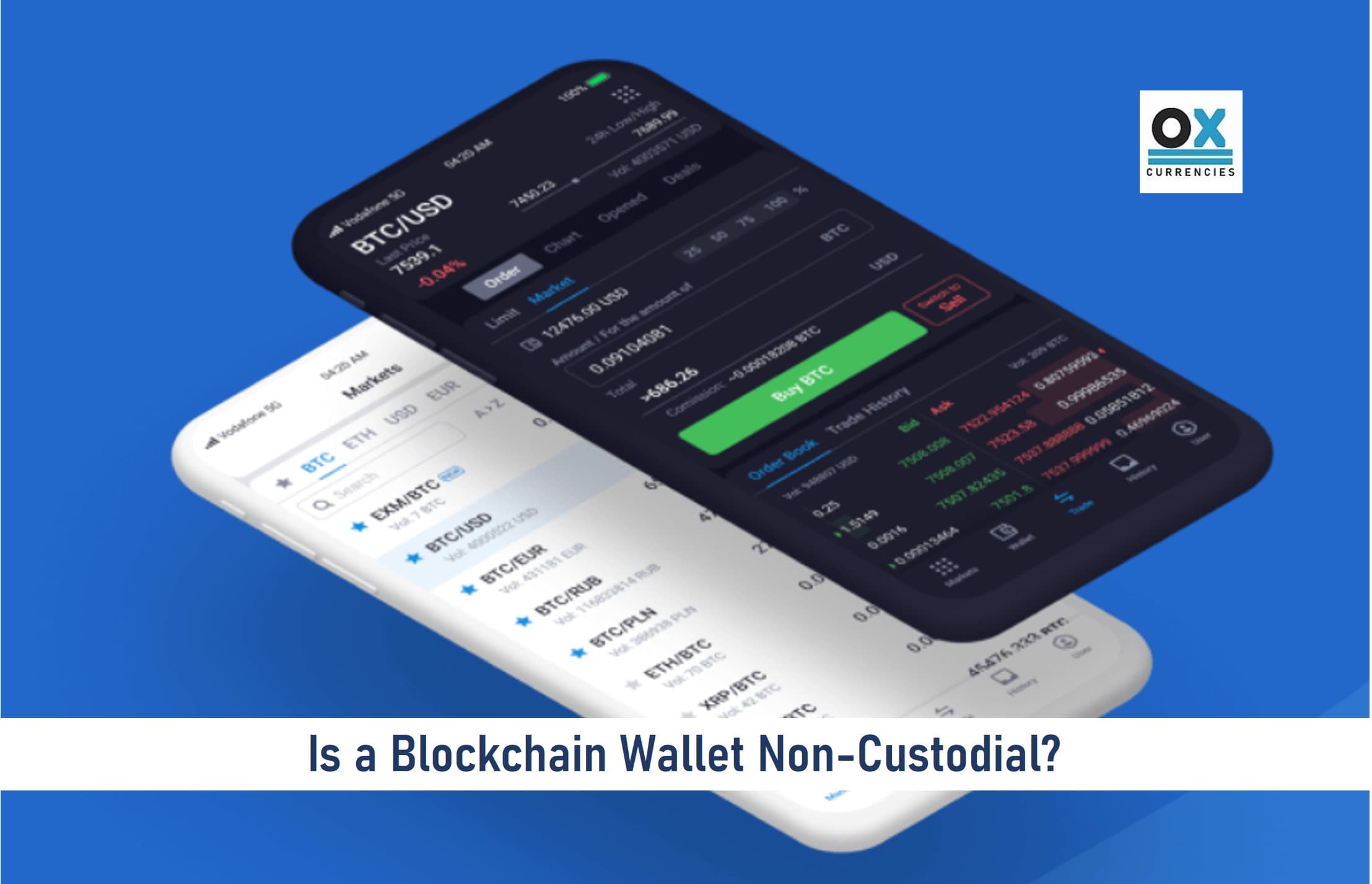 Today, it's a common practice for service providers like banks, and fintech to place a lien on your funds either by law, instruction from the govt or for other investigative purposes.
Whereas, the technology that powers blockchain which is a virtual bank for digital assets, allows users have full control over their assets without interference from third parties.
You can send, receive, store, manage and monitor the value of your digital assets on your preferred blockchain wallet without the fear of any restriction.
This article will discuss extensively whether or not blockchain wallets are custodial or non-custodial and some of the pros and cons of using blockchain wallets.
Blockchain Overview
A blockchain is a digital network that allows you as users to communicate and transact with other users without the interference of a third party.
The blockchain powers the peer-to-peer transactions on crypto exchanges like Paxful and Binance.
The benefits of using these blockchains include reduced cost and high speed of transactions.
A blockchain wallet refers to a digital wallet that you can use to buy, sell, and manage your digital assets.
Are Blockchain Wallets Non-Custodial?
Blockchain wallets domiciled with a crypto exchange like Paxful, Coinbase, & Binance are custodial while blockchain wallets which private keys at your disposable are non-custodial wallets.
Non-custodial wallets such as the Ledger Nano hardware wallets give users complete access and control over their digital assets.
For non-custodial wallets. the private keys to your wallet (that signify your ownership of the crypto assets) are not within your reach. Your crypto exchange only give you a wallet address and password to access your coins.
Pros and Cons of a Non-Custodial Wallets
Pros
Promotes inter-border transactions with ease.
There is nothing like a middleman or intermediary when carrying out transactions.
It provides better security of transactions and aids the privacy of asset owners.
Process transactions very fast compared to the traditional banking system.
It offers low costs, especially for transactions involving large sums of money.
It is easy to create and manage with low entry barriers.
It requires just a simple signup process compared to traditional banks with many complicated procedures and verifications.
Cons
Some of these wallets have limited support.
The volatility of cryptocurrencies.
Access to mobile devices or desktop browsers is also a sort of limitation for some people.
Most people still prefer the traditional banking system to one faceless internet app.
Tips on Using a Non-Custodial Blockchain Wallet
 Ensure you select a non-custodial wallet that gives you absolute control over your private keys and save them immediately, either offline or on your device.
 Select a wallet with a backup seed phrase and an extra security layer.
Select one with active community support, which has an easy-to-use interface and is compatible with your device.
Frequently Asked Questions (FAQs)
Q1. Which crypto wallets are non-custodial?
Some non-custodial crypto wallets include Electrum, Trezor One, Coinbase Wallet, MyEtherWallet, etc.
Q2. Is MetaMask a non-custodial wallet?
Yes, it is. MetaMask is a non-custodial wallet that does not store users' data in its database.
Neither does the company collect their user information for wallet use. once you create the wallet, you can only access it through a password that you select or restore the wallet through a 12-word seed phrase that would be given to you for safeguarding the wallet.
Q3. Is Binance a non-custodial wallet?
No, it isn't. Binance is a centralized exchange that provides a custodial wallet for your cryptocurrencies, and even though you can use the platform for trading your assets, the exchange holds these assets in trust.
Q4. How do I get a non-custodial wallet?
You can get a non-custodial wallet by going online to download the wallet app I.e the Coinbase wallet app.
Once you successfully installed it, you create an account and make sure you write down the private key you are given for safe storage.
Final Thoughts
Choosing the best non-custodial blockchain wallet for your crypto assets can be tricky, considering that many options are available in the market today.
Therefore, you should consider certain factors before picking a crypto wallet for your assets. These factors include:
Are you a beginner or expert crypto trader or investor?
Do you want a wallet that can work for mobile or desktop alone or with both?
What types of cryptocurrencies do you plan to store and invest in?
When you can answer those questions correctly, they will help you select the best crypto wallet that would suit your needs.
Finally, always remember that with a non-custodial wallet,  you are in charge of the security of your assets at all times. Therefore, ensure you keep those private keys in a very secure place.
Read More