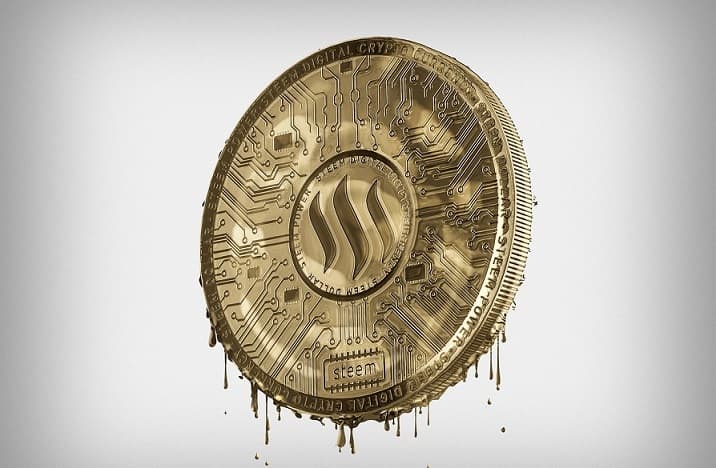 What Are Altcoins?
Altcoins…
The combination of these two words…" Alt" and "Coin" could also be referred to as Alternative coins.
All cryptocurrencies launched after the Bitcoin are known as Altcoins. Generally, they are considered better alternatives to Bitcoin.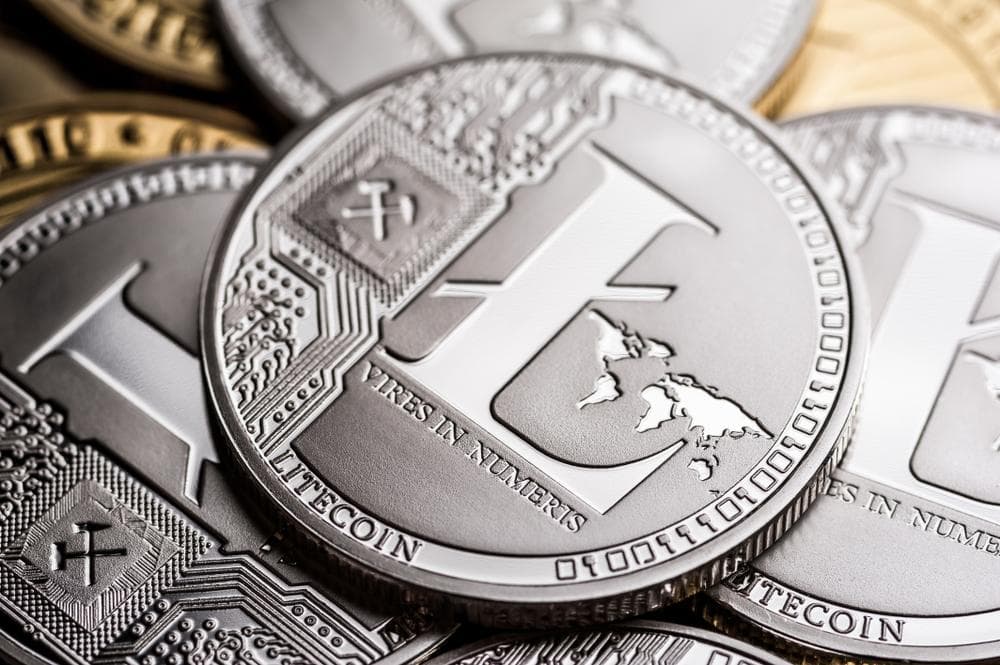 As of December 1, 2021, there were 8,000 cryptocurrencies in the market by some estimate.
According to crypto-experts, Altcoins make up about 34% of the total crypto-currency market.
Altcoins are further classified into four other categories reflecting their uniqueness and purpose. These altcoins are:
Stable coins,
Mining-based cryptocurrencies,
Security tokens and
Utility tokens.
In terms of market capitalization, (market cap is the total number of coins in circulation multiplied by the current price), Ripple and Ethereum are the largest altcoins.
SEE ALSO: 3 Clever Ways to Trade Altcoins for Profit
SEE ALSO: 10 Awesome Features of Changelly Exchange
SEE ALSO: Top 10 Cryptocurrencies Revving Up the Market in 2021
What Makes Altcoins Competitive?
The success of Bitcoin as the pioneer peer-to-peer digital currency paved the way for these new alternatives.
In the last seven years, Altcoins within the top ten rank, have made groundbreaking strides in technology. Their objective mainly was to improve on the perceived limitations of the Bitcoin.
For Altcoins to rally competitively against the Bitcoin, it certainly must have a competitive advantage in technology, purpose, mining power, liquidity and security.
Just like the Bitcoin, Altcoins are peer-to-peer since they are built mainly on the blockchain technology but most open-source software powering these Altcoins are more advanced than that of Bitcoin.
Even though they have many over lapping features, each Altcoin vary from the other through inexpensive, faster and more efficient ways of initiating and completing a transaction.
Let's discuss the different types of altcoins currently in the market.
Four Broad Type of Altcoins You Should Know
With the need for more stable and reliable means of settling payments, crypto-enthusiasts are pushing the limits each year with new Altcoins to meet these needs.
As mentioned earlier, the cryptocurrency market keeps on evolving. Utility tokens, stable coins, mining – based crypto-currencies and stable coins are the four broad types of altcoins in terms of purpose.
Mining-Based Altcoins
Bitcoin started the mining process which simply requires solving a complex mathematical hashing puzzle with a powerful mining/computer hardware.
Miners are similar to auditors whose sole responsibility is to key in each crypto-transaction into the secured blockchain network for a token known as a reward.
The tricky part is that the miner must be the first to solve the puzzle usually a 64-digit hexadecimal code which looks like this in the case of Bitcoin:
0000000000000000028fcc546cf0215d64e47c1254368e5f478ac15e2df579dd
Miners are to provide a Proof of work to claim a reward. Most Altcoins mine this way.
In recent times, Ethereum still ranks one of the best mining-based Altcoin. Most of Altcoin fall under this category
SEE ALSO: 10 Legit Bitcoin Mining Sites For New Miners
SEE ALSO: 5 Best Bitcoin Mining Hardware with Low Running Overheads.
SEE ALSO: 14 KEY Tips You Should Know Before Mining Bitcoin
Utility Tokens
From its name Utility, they are very similar to coins but are not coins like Bitcoin, Ethereum, Ripple and so on. They derive their value from their inherent purpose.
Utility tokens are Altcoins that represent access to a product or service. Usually sold is a part of Initial coin offering, they provide a claim on service. They are not mineable but are part of a third-party blockchain network.
For example, if we refer to a mobile phone as a coin, then the call credits could be referred to as a utility token.
Ethereum ERC-20 standard-based token and Basic Attention Token (BAT) are examples of utility tokens. These tokens are used to communicate with the Brave internet browser.
Stable Coins
Stablecoins are a class of cryptocurrency that pegs its value with the national currency of a country. Stablecoins are aimed at reducing volatility thereby stabilizing the crypto-market.
For example, the Tether had some controversies during its launch claiming that each token was backed by one USD.
The creators of Tether wanted a currency that would mirror the USD in form of a digital dollar. Tether was launched to become a stable dollar alternative.
The Facebook Libra is the most famous stable coin in the market right now even though it was launched in January 2020.
With an objective of "reduction in volatility" and "stabilizing the market", Stable coins are an improvement on Bitcoin and are a digital alternative of value exchange.
Security Tokens
In blockchain technology, a security token is a "blockchain-share" of an underlying asset such as owning share in a gold, real estate, blue-chip companies like Amazon, Apple Inc and more.
Security token from its launched in its initial coin offering where created to generally link to a business. They are just like stocks and promise to give out some type of payout to the investors.
SEE ALSO: How to Add Bitcoin Payment to Your Online Business
SEE ALSO: How to Join Mining City and Earn Coins Daily
SEE ALSO: Top 8 Cryptocurrency Exchanges that Do Not Require KYC
Altcoin vs. Bitcoin, which is Better?
Although most Altcoins were created on a similar blockchain framework like Bitcoin, many still differ, leveraging on a more advanced blockchain algorithm.
A block of Bitcoin is mined approximately every 10 minutes while Litecoin (Altcoin) completes a block every 2.5 minutes speeding up Litecoin's payment/settlement process about 4x faster.
For unclear reasons, Satoshi Nakamoto in his whitepaper limited Bitcoin to 21 million coins. Litecoin surpasses Bitcoin by 84 million LTC.
Moreover, Bitcoin mining requires an upfront investment in expensive computer hardware, electricity and skill. However, mining Litecoin requires a regular computer hardware.
Litecoin also is a viable Altcoin to Bitcoin but cannot rival it in terms of price, market cap, liquidity, hype, popularity and support Bitcoin is still the King of the crypto-world.
Below are the top ten best Altcoin that you can use as an alternative to Bitcoin:
Ethereum
Ripple
Litecoin
Dash
NEM
Tether
Monero
Zcash
Decred
PIVX
The Strengths and Weaknesses Altcoins
Pros
Offer good competition to Bitcoin.
Reduce market monopoly from the pioneers.
Creates a fair interplay for other coins.
Very low transaction fees.
Easier mining technique at lower costs.
Cons
Altcoins also experience some degree of volatility.
Exposed to hacking activities, frauds and scams.
Some Altcoins experience liquidity problems and may not be a viable digital asset to hold.

Top Ten Altcoins to Bitcoin
Since 2008, when Satoshi Nakamoto unveiled his gem in Bitcoin, the coin had consistently rewarded investors who had the Braveheart to invest in a virtual currency that was unclear to many even till today.
Till date, only a few can compete favorable to Bitcoin in volatility and market sentiment not price per coin.
In December 18, 2017, Bitcoin touched an "All time high" of $20,089 rewarding investors by over 1000%.
If you have missed the Bitcoin rush, Altcoins are also rewarding alternatives to consider.
We will discuss top 10 rewarding Altcoins to Bitcoin.
Ethereum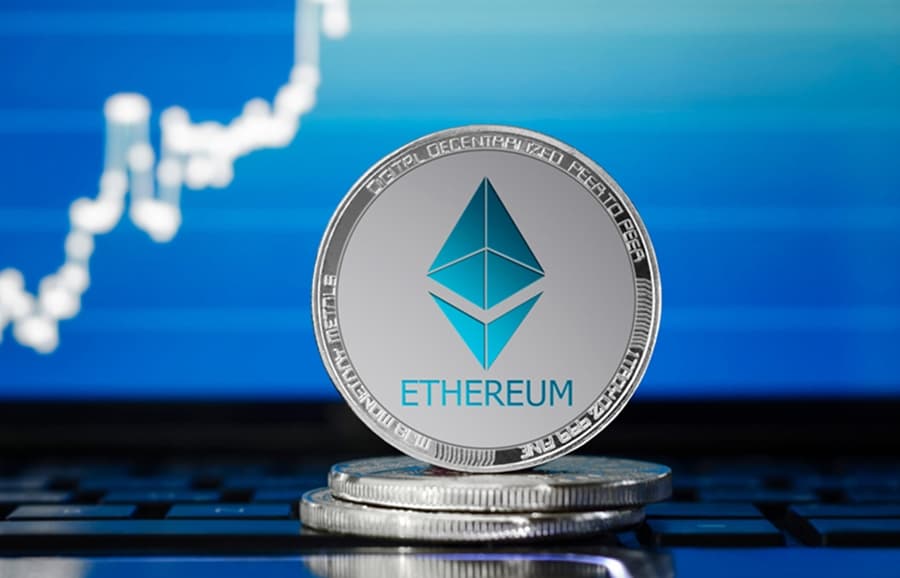 Cointelegraph ranks Ethereum #2 behind Bitcoin and has maintained that position for more than a year now.
Microsoft, J.P Morgan and Intel partnered to introduce this crypto in the market. The main purpose of Ethereum was to program binding agreements into a blockchain itself which turned out to be a popular smart contract feature.
Basically, Ethereum being a currency is also a Blockchain platform which is powered by ether.
New York Times referred to this technology as "a single shared computer that is run by the network of users and on which resources are parceled out and paid for by Ether."
PROS:
It runs on an open-source platform making it easy and flexible to use.
Transactions are secured and private protecting users' information.
Rapid deployment of the Ethereum code on other projects is pretty straightforward.
CONS:
Uncertainty about its future like many other digital assets.
Increased competition from rival top ten coins.
Buy on Coinbase
Buy on Binance
Buy on Paxful
Buy on Changelly
SEE ALSO: 5 Best Ethereum Wallets for Safe trading and Storage
SEE ALSO: Comparing Cryptos – Is Ethereum Becoming the New Bitcoin?
SEE ALSO: How to Earn Compound Interest on Cryptocurrency
Ripple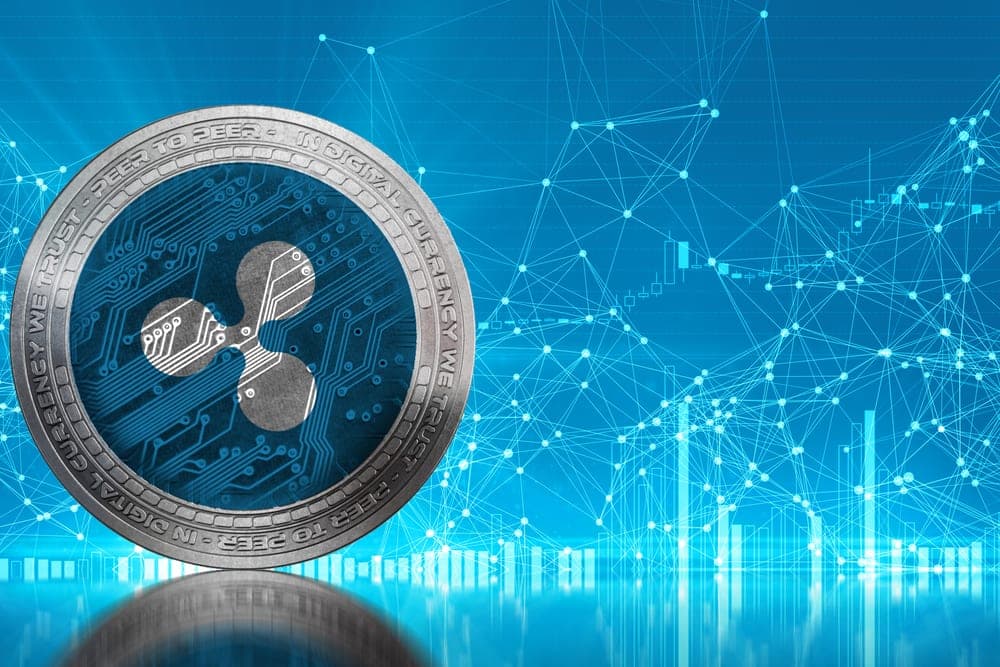 At Ripple's launch, it pulled a great deal of capital from the onset. Rippled was backed by Google snowballing its funding to almost $90 million.
Ripple (XRP) currently trades less than $1. Investors who bought the XRP at its launch or closest to its earlier known price should be earning about 4,586.95% ROI.
Ripple was built to mediate for cryptocurrencies and other Fiat exchanges.
It provides financial solutions that enable most corporations exchange value. With its privileged start, Ripple has grown enormously and its very popular in the cryptocurrency market.
In March 2020, it gained 100% increased value within a 48-hour period.
PROS:
Quite affordable and trades less than $1.
Market cap of $13 billion ranking it at #4 amongst the top ten.
Solves complex payment problems and creates more opportunities.
CONS:
Not decentralized like many other crypto coins.
Overly competitive despites its low price.
Buy on Coinbase
Buy on Binance
Buy on Paxful
Buy on Changelly
SEE ALSO: Trezor One and Trezor Model T Bitcoin Hardware Wallets – Which is Better?
SEE ALSO: World Most Popular Hardware Wallet-Ledger Nano S and Nano X
Litecoin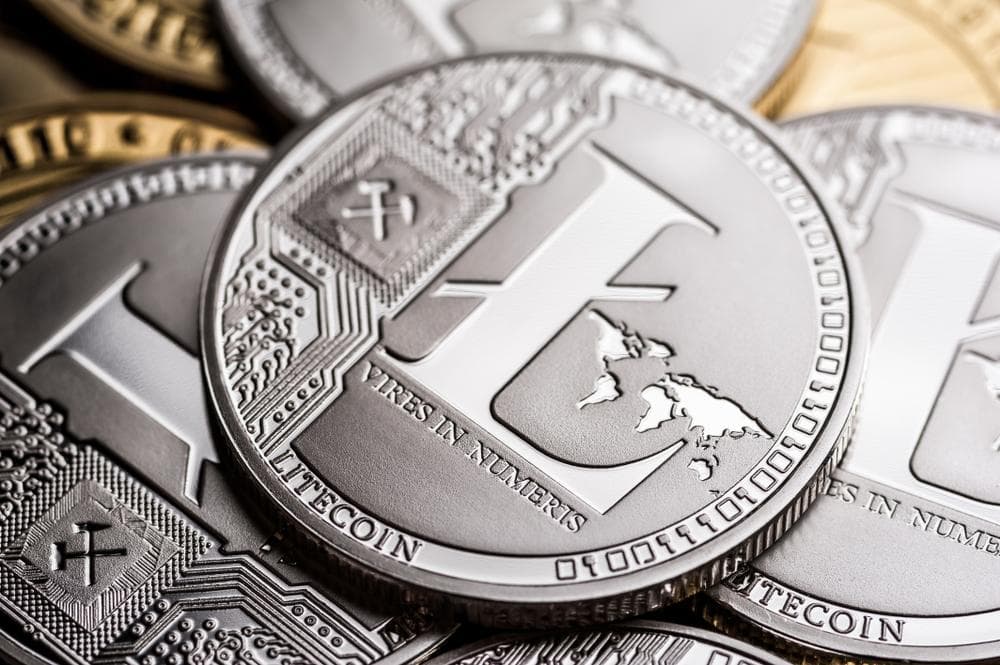 Charles Lee, a former Google engineer is the behind the Litecoin.
His vision was to make a cryptocurrency with better speed to generate new blocks and with a much faster transaction.  His goal was to outmatch Bitcoin's peer-to-peer transaction speed.
But sometimes speed could impact efficiency…
The downside to this is that the technology running the blockchain tends to be larger and more prone to give out orphaned blocks.
The Litecoin is also an opensource software project released under the MIT/X11 license. The creation and transfer of coin was based on the opensource cryptographic protocol.
PROS:
Efficient opensource protocol.
Low transaction fees.
Fast and secure.
Empowers individuals to control their finances.
CONS:
Uncertainty about its future.
Volatile like Bitcoin.
Buy on Coinbase
Buy on Binance
Buy on Paxful
Buy on Changelly
Dash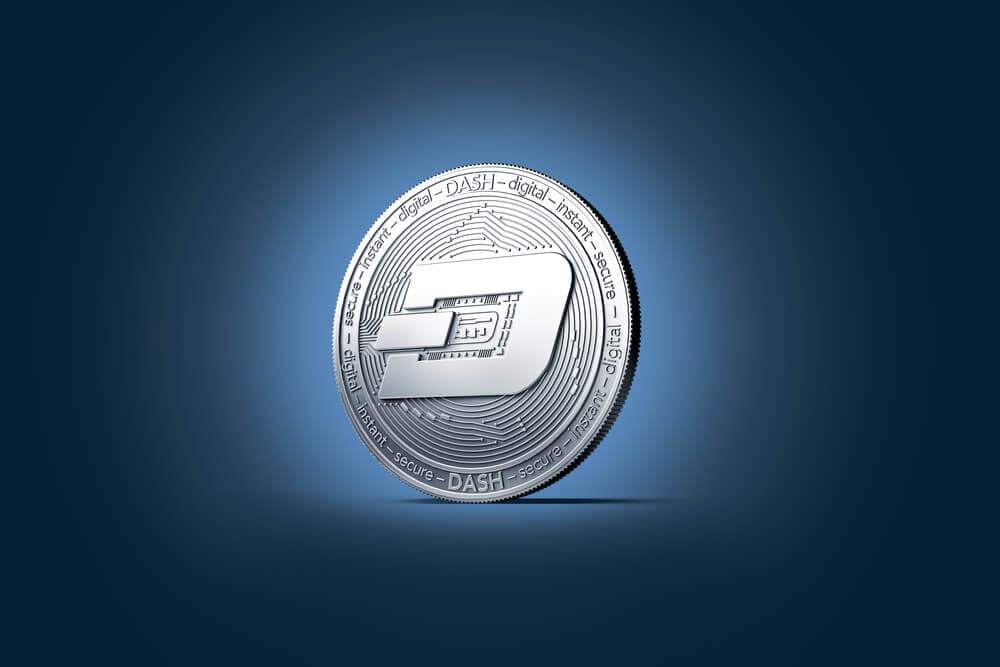 The Dash is made up from two words, "Digital" and "cash".
Dash is one of the fastest Altcoin in terms of speed. It's capable of initiating and completing transactions in less than a second. To mine the Dash coin, your mining computer needs to run on the Application specific integrated circuits (ASIC) software same used for Bitcoin. The ASIC is deployed to effective mine Dash.
Mining the Dash requires all miners to produce a proof of work to earn a reward.
PROS:
Faster transaction speed.
Lower transaction fee.
Decentralized apps and working systems.
CONS:
Somehow unpopular in the market.
Poor liquidity and may pose a challenge during exchange or trade
Buy on Coinbase
Buy on Binance
Buy on Paxful
Buy on Changelly
NEM
NEM was introduced in 2017, since its launch, its growth profile keeps on increasing year-on-year.
NEM is built on java and has similar mining concept with the Bitcoin.
PROS:
Secure mining model
NEM Works beyond the Fintech Space
CONS:
Lacks clarity in its process.
No regular updates
Buy on Coinbase
Buy on Binance
Buy on Paxful
Buy on Changelly
Tether
Tether was launched back in 2014 with an objective of benchmarking the digital coin with the nation's currency (USD).
This singular purpose stabilized the Tether and increased its popularity.
Tether enabled users to transact traditional currency while minimizing the complexity and volatility.
Since Bitcoin frequently witnesses insane volatility, the Tether attempts to simmer the interplay in the crypto-market therefore offering a safe haven for investors to divest.
It's considered as 4th largest cryptocurrency by market cap and a $1 token value.
PROS:
Relatively stable and offers a safe haven for divestment.
Transfer fees are at cheaper rate.
Faster transaction speed.
Easy to integrate other cryptocurrencies.
CONS:
No provision for public mining.
No anonymity, identity can be concealed.
Buy on Coinbase
Buy on Binance
Buy on Paxful
Buy on Changelly
Monero
People who desire great anonymity can rely on Monero. One can receive or send payments without even being publicly visible on block chain.
Transactions could be possibly untraceable making the Monero an ideal criminal's getaway currency.
PROS:
Dynamic Scalability.
Untraceable.
Multiple keys.
CONS:
Not beginner-friendly.
Larger transaction.
Transaction privacy.
Buy on Coinbase
Buy on Binance
Buy on Paxful
Buy on Changelly
Zcash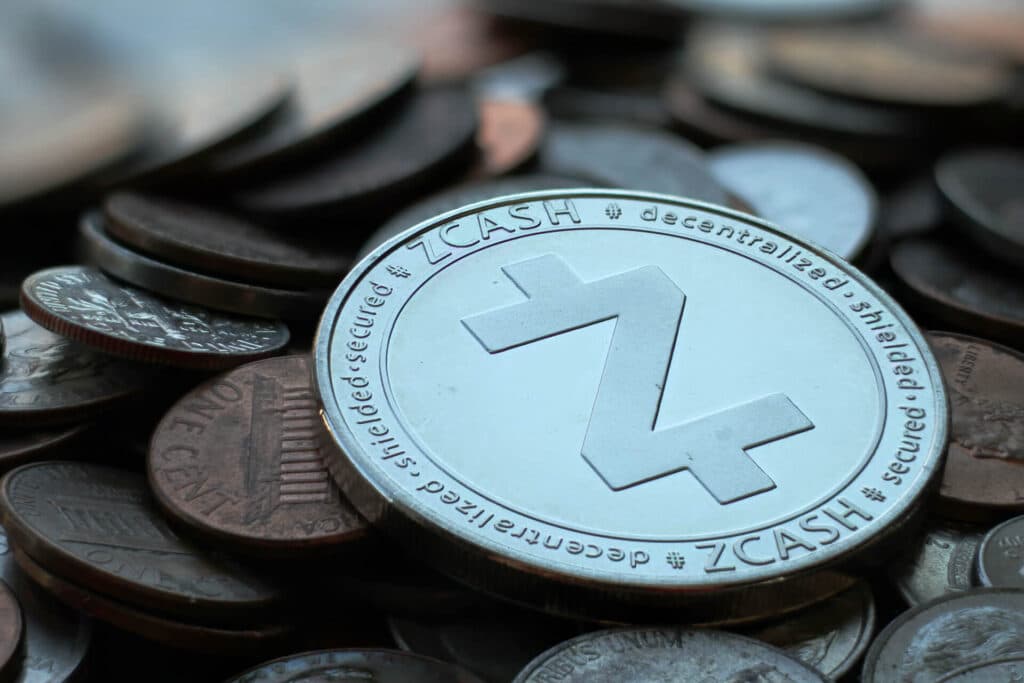 Just like the Monero, Zcash offers privacy but unlike Monero, transactions are shielded rather than making it private.
This means that the details of transactions are hidden from both parties by using zero knowledge proof.
PROS:
It is an anonymous altcoin.
ASIC-Resistant.
CONS:
Possible exposures to legal issue.
Can be mined by PC.
Buy on Coinbase
Buy on Binance
Buy on Paxful
Buy on Changelly
Decred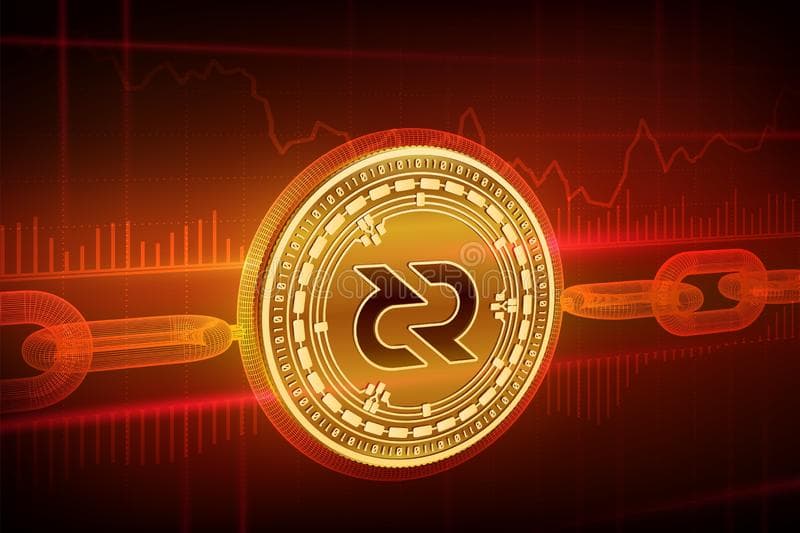 The Decred currency merges proof of stake and proof of work mining algorithms to make ensure that only a handful of the minority do not owe major portion of funds, and that community-based decisions are made instead of handful of investors make decisions that are viable to them only.
PROS:
Decentralized decision making,
Offers unique adaptability.
Censorship resistant.
CONS:
Transactions takes time.
Minimal market adoption. 
Buy on Coinbase
Buy on Binance
Buy on Paxful
Buy on Changelly
PIVX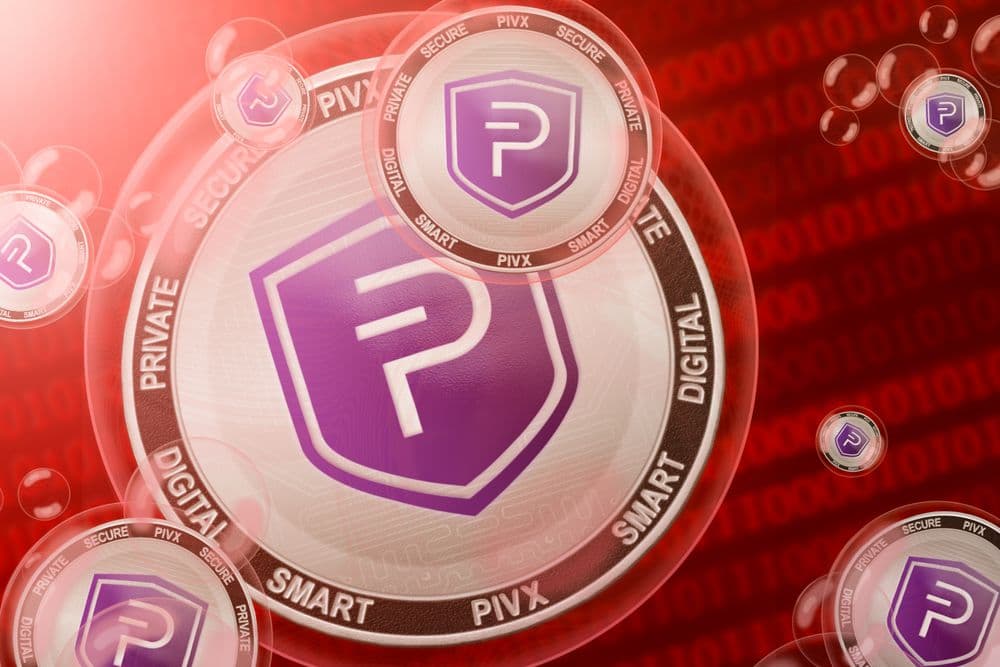 PIVX is the abbreviation of Private Instant verified transaction. It is an open source decentralized Blockchain currency. Similar to Zcash, it also provides high end security and privacy for its users.
The PIVX is a volatile Altcoin characterized by massive price fluctuations in trading volume and valuation.
Since individual identify could be concealed, it therefore could be exploited by criminals.
PROS:
Private and secure transactions
Decentralized
CONS:
Uses a two-tier architecture with master nodes
Buy on Coinbase
Buy on Binance
Buy on Paxful
Buy on Changelly
SEE ALSO: Top 11 Best Cardano (ADA) Wallets for Staking & Storage
SEE ALSO: The Most Influential Business People Driving Blockchain Adoption
SEE ALSO: Beginners – How to Earn Bitcoin Without Buying It.
Final Thoughts
Cryptocurrencies gearing towards a new global economy real soon.
These coins will enable us to have peer-to-peer fast transactions, eliminating third party interference while providing safety, independence and reliability.
With Bitcoin's pioneer blockchain technology, Altcoins are challenging the crypto-space with better transaction features, simplifying payment processing.
While some Altcoins focus on speed like the Litecoin and Ripple, others coins have mastered privacy like the Zcash.
Altcoins are unique but competitive, they all have their strengths and weakness.
Altcoins are to be explored with the right information to get the very best in your dealings.  
Read More