What is a Polygon MATIC Token?
Polygon is a protocol and a framework for building and connecting Ethereum compatible blockchain networks.
It is an easy-to-use platform for Ethereum scaling and infrastructure development. Its core component is Polygon SDK, a modular, flexible framework that supports building and connecting secured chains like Plasma.
Other chains include Optimistic Rollups, ZK rollups, Validium, and standalone Chains like Polygon POS, designed for flexibility and independence.
When it comes to ERC-20 tokens, one of the recommended wallets is Metamask. Before opening an account on Metamask, it is important to know that it is a self-custody wallet. It will store your private keys on your devices and expect you to write down your seed phrase.
A seed phrase is a list of 12 random numbers words that you are required to enter whenever you lose access to your wallet or forget your password.
Understanding the Metamask Wallet
According to Wikipedia; Metamask is a software cryptocurrency wallet used to interact with the Ethereum blockchain.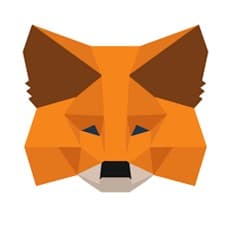 Metamask allows users to access their Ethereum wallet through a browser extension or mobile app, which can be used to interact with decentralized applications.
Therefore, it is an Ethereum based wallet and useful when you are going to store ERC 20 tokens. If you get involved in things like ICOs, you probably already heard of Metamask. You can install the Metamask add-on in Chrome, Firefox, Opera, and the new brave browser.
How to Deposit Polygon Matic Tokens on Metamask
It's quite easy to deposit and store your Matic or other ERC 20 tokens on your Metamask wallet.
SEE ALSO: MetaMask Swap Not Working? (How to Fix)
SEE ALSO: How Much Is MetaMask Gas Fee?
SEE ALSO: How to Increase Metamask Spillage
All you need to do is to submit a transaction from an Exchange or another wallet of the same token pointed to your Matic address in Metamask.
It can be done in the following steps;
STEPS:
Go to https://Metamask.io/ and then you click on it 'get Chrome extension'.
2. You'll be directed to a Chrome web store. Click on 'Add add to Chrome'.

3. You'll be prompted with a google chrome message. Click on  'Add extension'. You will then see that it has been added to chrome. The Metamask icon appears as a fox icon on your Chrome browser.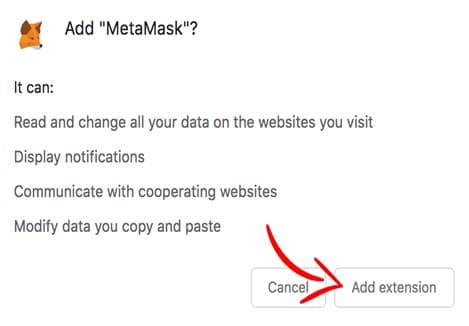 You'll be presented with a little privacy notice that states that Metamask is beta software.
This means that, when you log in to Metamask, your current count is visible to every new site you visit.
For your privacy, you should sign out of Metamask when you are done using the site.
SEE ALSO: 9 Things You Should Know Before Buying Polygon MATIC
SEE ALSO: How to Cloud Mine Polygon MATIC
4. Click on the Metamask extension at the top of your Chrome browser. You will be asked to create a new password. 
This needs to be a minimum of 8 characters. Create the password, confirm it, and click 'Create'.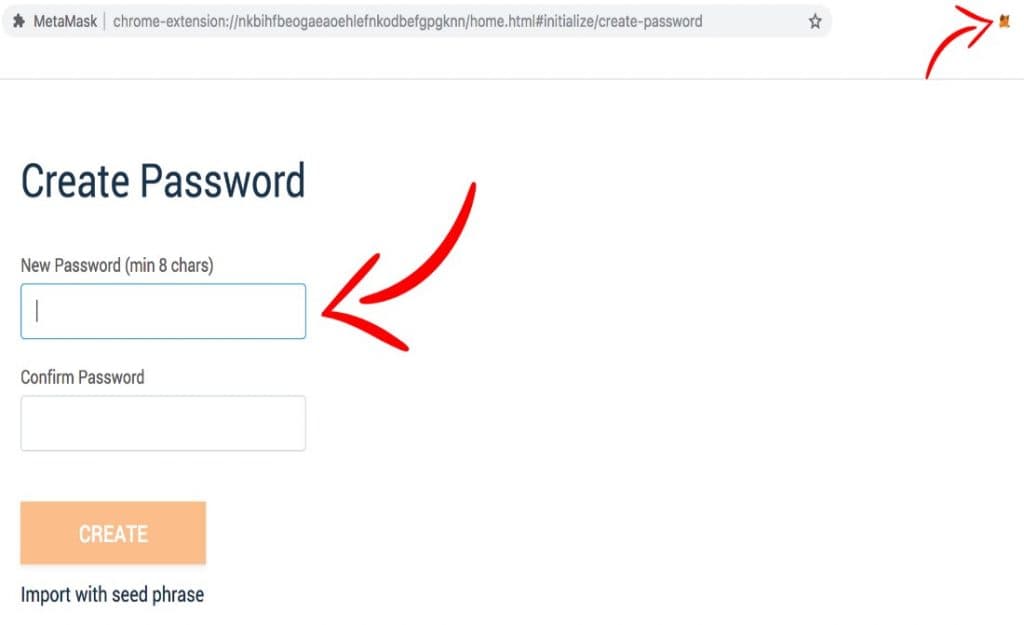 5. Accept the Terms of Use and Privacy Notice.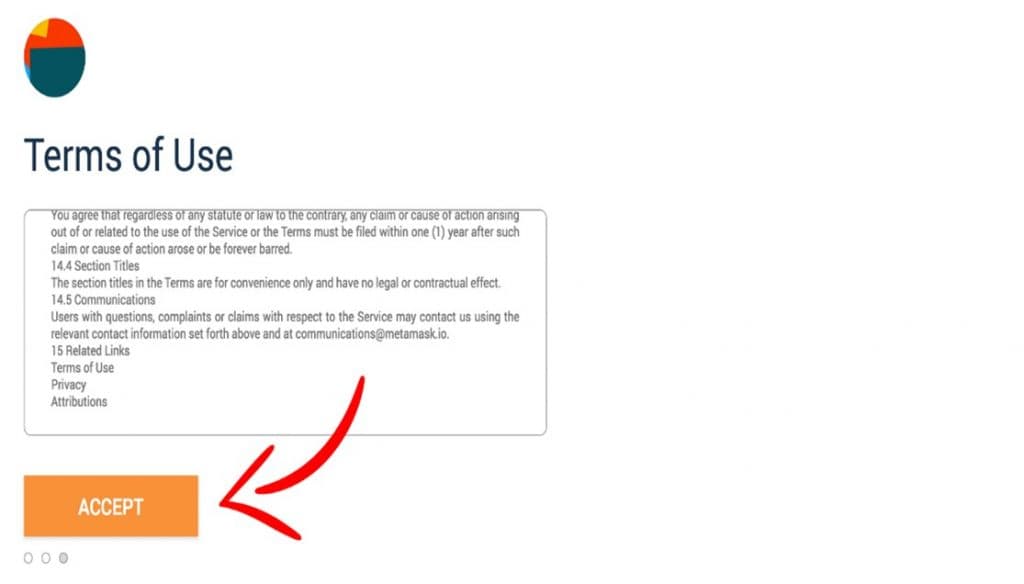 6. Metamask will present you with 12 words as your backup phrase. Write it down and ensure you keep them safe and secret from anyone else.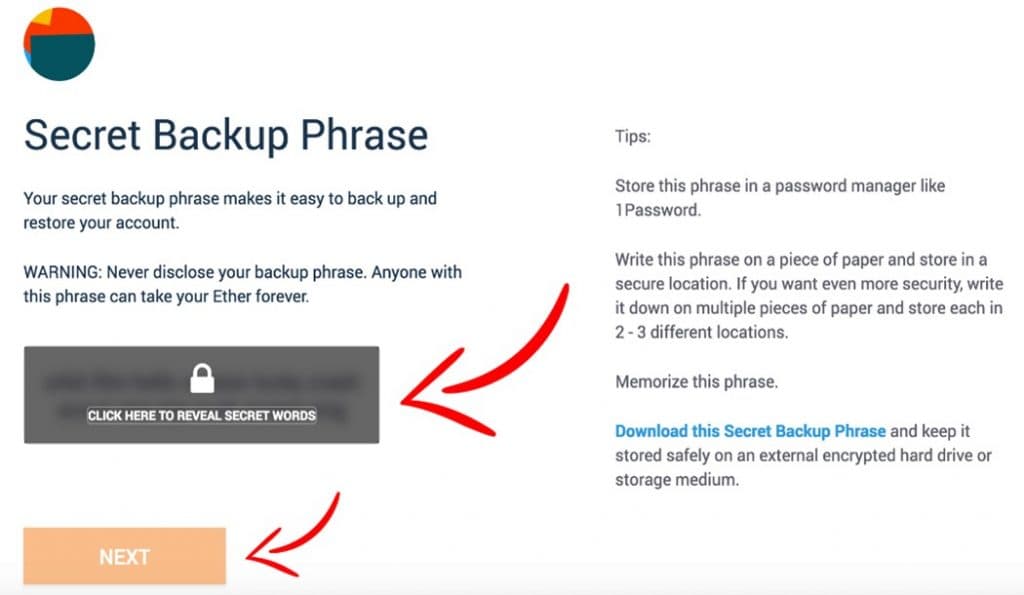 They are your only way to go through and restore your Metamask account.
If someone else gets access to these words, they will have control over this wallet and your funds so ensure that you keep them offline and keep them safe.
7.  Confirm your secret backup phrase. Your Metamask wallet is now set up and ready for you to store your Matic token.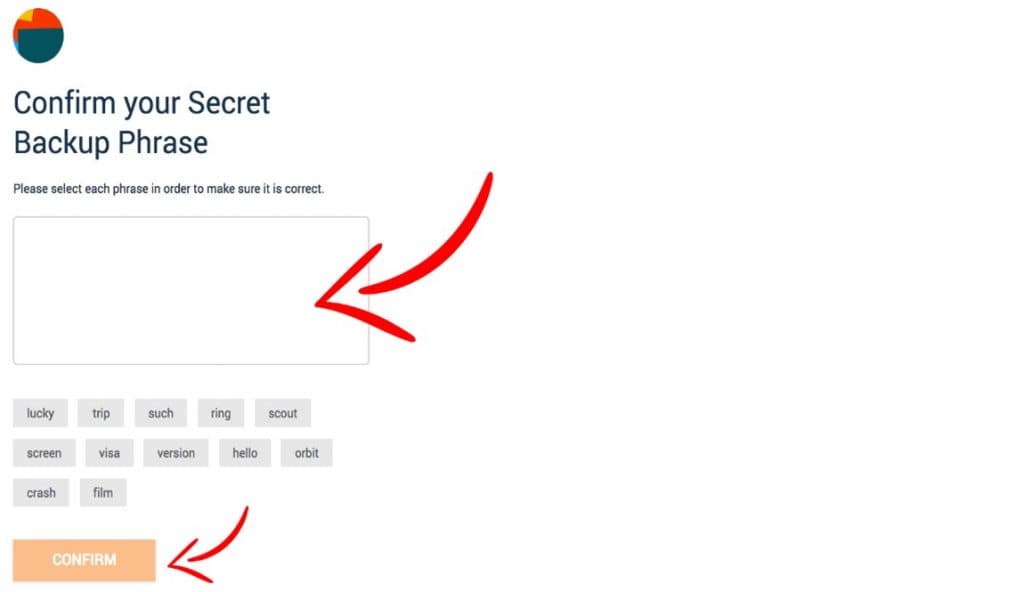 8. To add your Matic tokens to your Metamask wallet, click on 'Add Token' from the main dashboard.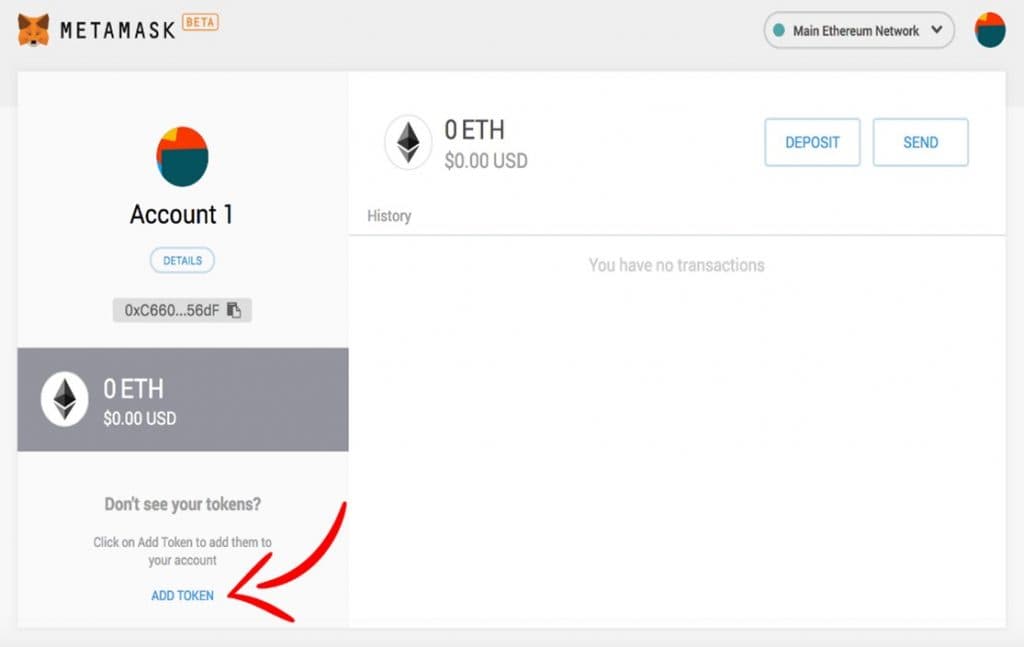 9. Search for Polygon. Click on Polygon.
10. Click on "Detail" under your account name. It will show you the Ethereum address for Matic. This is the address you will send your Polygon token to.
11. At this point, you can then go to the exchange (you can send from any exchange that is compatible with Polygon token, for example, Binance exchange) or wallet holding your Matic tokens.
12. Paste your Matic address into the recipient field. You can also share your address with someone who wants to send your Polygon tokens.
13. Click send and confirm the transaction. Your Polygon tokens will be sent to your Metamask wallet where you can view your balance.
Final Thoughts
The process to send your token may differ from each application you are transferring your tokens from. And as such, it is recommended that you review these applications before sending tokens or coins from them.
You can also contact their customer support team for assistance in transferring tokens from the application of various exchanges or wallets.
If your Polygon balance does not reflect in your balance after following the aforementioned steps.
Check the status of your transaction on a block explorer like Etherscan by searching the transaction hash of the transaction that you completed and submitted.
You will see the following information relating to your tokens:
Token balance in Ethereum
The US dollar equivalence of that value
The number of transactions conducted
How long ago the transaction went through.
The sender and recipient addresses
The value of the token sent and the transaction fees
It will also show the QR code (You can send funds to your wallet by scanning this QR code)
You also can buy your Polygon token through the Metamask wallet. You can do that by clicking on any of the options available. You can select Coinbase, shape-shift, or any other available options.
Coinbase, which is only available in the United States of America. If you are based in the UK, you will have to go through and select shape-shift and what can you do in terms of Shapeshift is if, for example, you want to convert BTC to Ethereum.
You can then type the amount you'll like to exchange. It'll then provide you with the exchange rate that provides you with the limit of what the minimum is and what you can do is to place your brief fund address into the BTC address and then click on to submit.
One thing to mention with regards to your ERC token is that you can't send them from Metamask. What you'll need to do is to go through and connect that to my ether wallet.
Read More