Crypto airdrops are market campaigns where select newly minted crypto are distributed to attract new investors to a blockchain.
These cryptocurrencies do come free to the crypto wallets of investors. As such, it is no surprise that investors are constantly on the lookout for new airdrops to benefit from.
Also, since this is the start of the year, it makes for just the perfect time for the best crypto airdrops to come into full scale, especially from startups.
If you are an airdrop enthusiast, starting the year on a high note will be a good way to begin your journey.
Key Takeaways
• There are legit crypto airdrops in the crypto market and you can get them from authentic sites such as CoinMarketCap or Airdrops.io.
• Every airdrop has a start and ending date. The start date is when the airdrop begins, while the ending date is when the airdrop expires.
• This article contains a list of airdrops that have commenced and those that are yet to commence, which means that there is a likelihood of getting at least one airdrop into your crypto wallet before their end dates.
• Be wary of fake airdrops parading on the internet pretending to be authentic. Always use CoinMarketCap or Airdrops.io to verify the authenticity of an airdrop before going for it.
SEE ALSO: Top Sites To Get Airdrop Daily Alerts
SEE ALSO: How Cryptocurrency Airdrop Works – Simplified
SEE ALSO: How to Qualify for a Solana Airdrop
I have compiled a list of the best crypto airdrops you should look out for and their dates in 2022.
You might want to take a look at them below:
1. Leonicorn Swap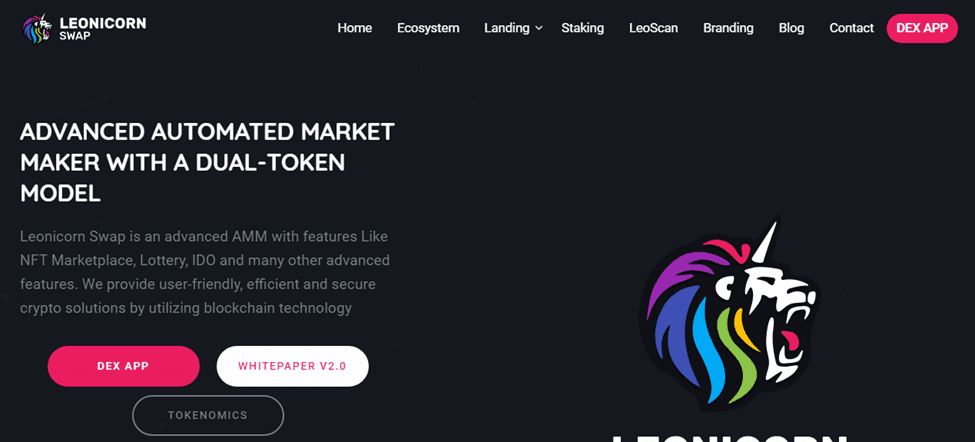 Leonicorn Swap is an advanced automated market maker (AMM) based, dual token model, decentralized exchange (DEX) with multifunctional features. They aim to deliver the next generation of efficient DeFi solutions built on blockchain technology.
A user-friendly and security-focused DeFi solution built for, and run for you, with access to unparalleled live support and vibrant online communities.
They offer users super low fees on their AMM transactions, charging only a 0.1% fee to swap tokens.
Also, Leonicorn Swap is built on Binance Smart Chain, so their users get to enjoy low network fees, but over time, fees add up, so the less you pay today; the richer you will be tomorrow.
Airdrop Details
Total Airdrop Amount: 120,000 LEOS
Number of Winners: 10,000
Participants: 6,064,061
Date: January 24, 2022-Jan 30, 2022
2. PearDAO
PearDAO is a marketplace without control from a central authority that aims to serve as a complement to the CEX and DEX-driven cryptocurrency ecosystems by enabling the exchange of value between on-chain, off-chain, and cross-chain ecosystems.
PearDAO aims to enable the trade of all things in every ecosystem, becoming the "Amazon" of the blockchain world.
For security, it uses an on-chain escrow based on a self-custody smart contract, and you can earn PEX tokens through trading or staking on Pear.
Airdrop Details
Total Airdrop Amount: 1,000 NFT
Number of Winners: 1000
Participants: 856,334
Date: Jan 27, 2022-Feb 8, 2022
3. 2CrazyNFT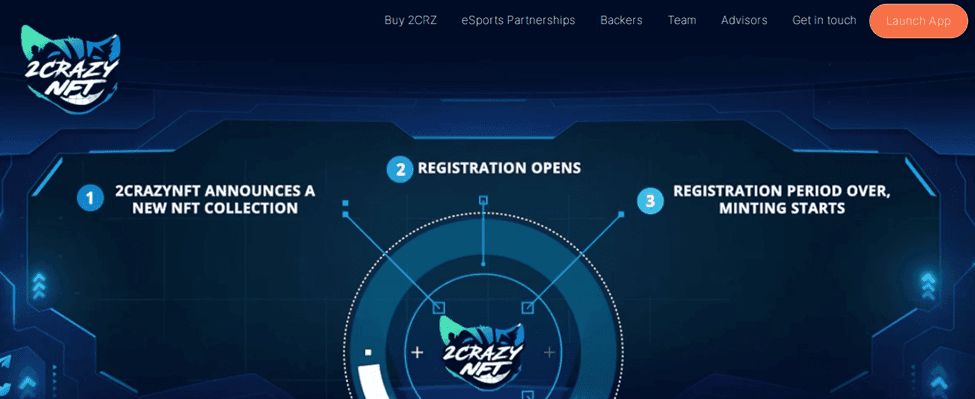 2CrazyNFT brings you the opportunity to play with or against your favorite players in gaming and eSports with their revolutionary 2Crazy NFT platform. And it doesn't end there.
Every individual NFT comes with a unique 'package deal'. The contents of those packages could vary from tickets for the biggest eSports tournaments with complimentary backstage access to personalized merchandise with both physical and digital items included.
What makes 2CrazyNFT different from others is that most NFTs give you nothing more than "digital bragging rights". With 2Crazy, when you buy an NFT, the possibilities are endless.
Also, 2CrazyNFT offers one-of-a-kind rewards programs, payment gateways, and full transparency.
Airdrop Details
Total Airdrop Amount: 3,876,8672CRZ
Number of Winners: 3,000
Participants: 3,881,002
Date: Jan 24, 2022-Feb 10, 2022
4. ECIO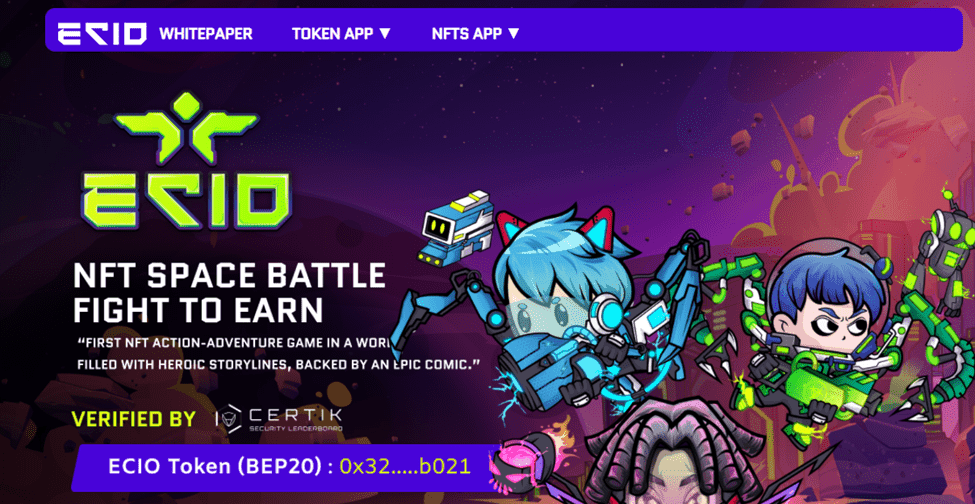 In collaboration with Coinmarketcap, ECIO is the longest-running gamefi projection, working in both off-chain and on-chain, and hosting a massive $55,000 airdrop campaign.
As they are closingin on the release of their Alpha game, they are giving prices to 600 lucky winners. These prizes will include Mystery Space Pods (with guaranteed Space Warrior loot drops), Epic Mystery Boxes, and $ECIO drops.
Airdrop Details
Total Airdrop Amount: 600 NFT
Number of Winners: 600
Participants: 95,508
Date: Jan 28, 2022-Feb 11, 2022
5. Liquidus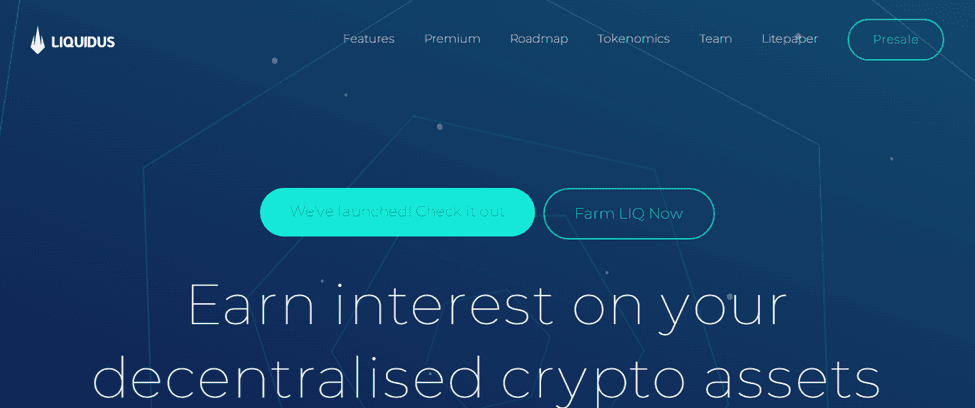 Liquidus makes staking your crypto assets a walk in the park as there are no more switching pages, no more manual calculating, just a simple interface offering the best pools to join with as little as one click.
You can deposit your assets in the best performing pools, cross-chain. Using decentralized exchanges, Liquidus can provide stellar rates and they outperform their centralized competitors by a factor of up to 10.
Lastly, since Liquidus came across the opportunities that are available with decentralized staking, they are striving to bring this concept to a broader audience.
Liquidus is the first project that aims to bring decentralized benefits and functionality to a broader audience without building a centralized organization.
Airdrop Details
Total Airdrop Amount: 100,000 LIQ
Number of Winners: 20,000
Participants: 1,765,459
Date: Jan 26, 2022-Feb 14, 2022
6. DeFiHorse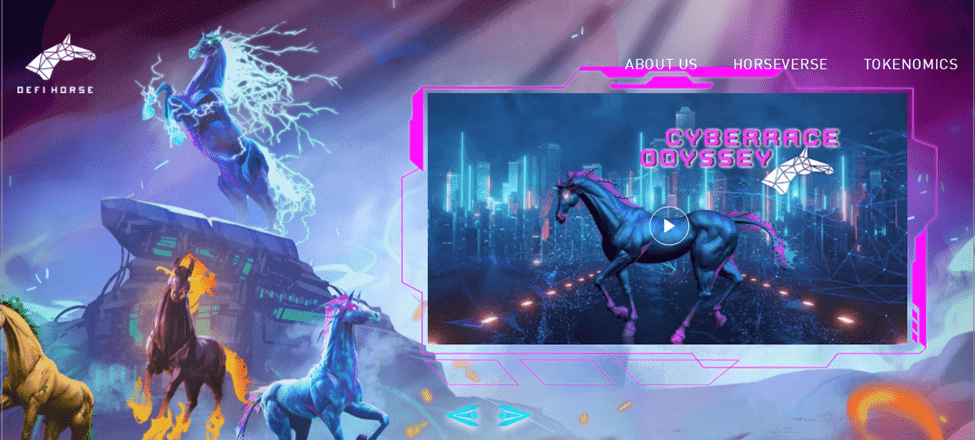 DeFiHorse is a horse-racing game in the Horseverse universe. You will be left beyond words when you participate in the DeFiHorse's track field.
This track was created using the Cyberpunk graphic design and appears quite thrilling given the amount of effort that went into its creation.
The DeFiHorses' bloodlines: Chaos, Titan, Poseidon, and Heroic, each has its characters and its own skills.
In addition, what makes DeFiHorse different from the rest is that it goes way beyond just being a horse-racing game, as you can build your own house and raise and gear up your horses for other purposes than just horse-racing.
In this airdrop, DeFiHorse will be giving you 5,000 NFT boxes (1 NFT box each) containing 2 items: TYPHON SKIN and GALA SCOPES, which are the 2 most hunted items in DeFiHorse's track field.
Airdrop Details
Total Airdrop Amount: 5000 NFT
Number of Winners: 5000
Date: Jan 29, 2022-Feb 11, 2022
7. Lunar

Lunar has a plan to make the entire process of crypto and NFT trading easy by combining them into a single joint platform with an easy user experience.
Lunar is a Binance Smart Chain token that acts as the connective bond for the entire lunar ecosystem. It provides massive utility on the lunar platform while supporting seamless cross-chain trading. It also distributes passive reflections to holders.
In addition to this, Lunar is celebrating 25,000 lunar holders by giving away $50,000 in LNR to 5000 winners.
Airdrop Details
Total Airdrop Amount: 2,196,940,000,000 LNR
Number of Winners: 5000
Date: Feb 1, 2022-Feb 14, 2022
8. Throne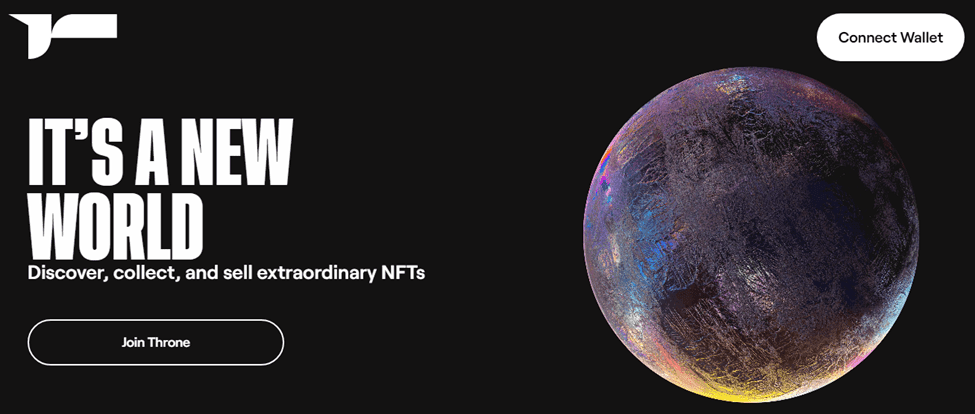 Throne is a blockchain company and NFT ecosystem led by a collective of software engineers and an accomplished team from the music and art world, brought together by the utilization of Ethereum.
It was co-founded by Nellee Hooper, Gee Roberson, Chimere Cisse, Julia Pavlovska, Adam Strauss, Anthony Karter, and Qinghua Li.
THN is the utility token of the Throne community, network, and marketplace, providing a more sensible and sustainable solution by driving forward a new creative economy.
Airdrop Details
Total Airdrop Amount: 288,888 THN
Number of Winners: 1,400
Date: Feb 8, 2022-Feb 14, 2022
Frequently Asked Questions (FAQs)
Where can I get legit crypto airdrops?
You can get legit crypto airdrops from a variety of trustworthy sites. Two such sites include CoinMarketCap and Airdrops.io.
How do crypto airdrops work?
A cryptocurrency airdrop is a promotion for a new blockchain-based service. Participants in an airdrop receive free crypto coins or tokens from a new service, which they store in a crypto wallet.
Final Thoughts
Crypto airdrops are free crypto, so why not join in and be a part of it? Well, that is why I have listed out a list of legit airdrops you can take part in. They all have end dates, so you might want to hurry before it is too late.
Read More