How Affiliate Marketing Works
81% of marketers and 84% of publishers leverage the power of affiliate marketing – Web Market Support.
There is no doubt that a large percentage of online sales is attributed to affiliate marketing and the number keeps increasing as merchants double their revenue goals.
Certainly, there are no other cost-effective methods to boost sales except through affiliate marketing which is a "reward-for-effort" payment system.
Google Trends reveals in a trend analysis that in less than a year, the search for affiliate marketing grew by almost 44%. This of course cuts across all sectors and interests you can think of.
With growing interest in cryptocurrency products, publishers have launched full-scale to promote cryptocurrency tools and their merchandise, from coins to Exchanges, cold & hot wallets, to bitcoin miners, etc.
In this article, I will highlight very lucrative cryptocurrency affiliates and partnership programs you can sign up for and start promoting their products.
SEE ALSO: Trezor One and Trezor Model T Bitcoin Hardware Wallets – Which is Better?
SEE ALSO: World Most Popular Hardware Wallet-Ledger Nano S and Nano X
You tend to get as high as 30% – 50% revenue share per sale depending on what you're promoting. Before we delve into it, let's see what affiliate marketing entails.
Affiliate marketing entails promoting products belonging to a merchant or group of merchants through merchant-sponsored marketing tools for a commission or a share of the revenue from a sale you make.
Ambitious affiliate marketers go the extra mile to run Facebook and Google Ads to increase engagement while doubling their commissions.
Affiliate marketing can thrive online and offline depending on your business model.
For this article, we will dwell on online affiliate marketing for cryptocurrency exchanges and this is how it works:
1 You register for the affiliate program on the company's platform.
2 The company assigns a unique referral URL to you that redirects to their website.
3 When someone from your network clicks that referral URL and concludes a purchase or registers, you earn a certain fee.
SEE ALSO: 5 Best Bitcoin Mining Hardware with Low Running Overheads.
SEE ALSO: 10 Legit Bitcoin Mining Sites For New Miners
Through the affiliate program, the company can get new signups while you receive a side income. With the upsurge of crypto-asset platforms, companies and, exchanges, affiliate marketing has become a big thing in this booming sector.
12 Best Cryptocurrency Exchanges with Rewarding Affiliate Programs
1. Changelly
Changelly is used by over 2 million individuals and is a prominent crypto exchange that provides all-round the clock live chat support & more than 150 crypto assets.
By providing a see-through fee plan and a user-friendly interface, the exchange is a good choice to be promoted to seasoned crypto audiences who want an alternative to Binance, Coinbase, and the rest.
Not only that, the affiliate program of Changelly is more rewarding. They give 50% commissions to all referred users, and it has drawn in media cryptocurrency media outlets like Coin Market Cap, Coin Gecko, Coin Telegraph, and so on, to Champion Changelly through the affiliate program.
If you operate a media house, this can be a splendid choice.
Changelly also has a widget that can be placed right on your site devised to improve conversions.
Signup with Changelly
2. Coinbase
Coinbase is among the most prominent cryptocurrency exchanges around the world with headquarters in the United States.
Apart from low fees and a host of trading pairs, the platform has a remarkable affiliate program.
What you get on each sale is 50% of your referrals' trading fees and commissions can be received for 3 months, while pay is daily.
Signup with Coinbase
SEE ALSO: 10 Awesome Features of Changelly Exchange
SEE ALSO: 14 KEY Tips You Should Know Before Mining Bitcoin
3. Paxful
Paxful is a cryptocurrency exchange that allows users to trade bitcoin. A significant amount of time and company capital has been committed to generating an affiliate program that is so beneficial to affiliates.
At the Paxful affiliate program, you get 50 percent of the trading fees each time one of your referrals buys bitcoin on the exchange.
You can as well reach out to customer support and demand payment when your referrals sell bitcoin.
Another incredible feature of Paxful's affiliate program is that you get 10% affiliate commissions anytime your level 2 referrals buy Bitcoin i.e you can employ other affiliates to become members of the Paxful referral program and receive rewards anytime their referrals buy bitcoin. This feature is so much distinct in the Cryptosphere and enables affiliates to build a team of affiliates.
4. Bitpanda
Another renowned cryptocurrency exchange is Bitpanda with headquarters in Australia. Bitpanda is a splendid home to digital currencies.
The affiliate program of the exchange enables users to earn about 20% commission for every referred customer.
What is more? These commissions can be earned all through the investor's time on the platform, and payments are instant.
Signup with Bitpanda
5. Binance
Binance is the world's largest cryptocurrency exchange in terms of the trading volume.
To be an affiliate at Binance, you need to complete the application and score the team's assessment.
If the evaluation is successful, you will receive referral links that you can run from your account at Binance.
Anytime someone opens an account at Binance via your referral link, you may receive up to 40-50% commission each time a trade is completed.
What this means is that no matter the transaction that your referee makes, you stand to earn a percentage no matter the number of times the transaction occurs!
Signup with Binance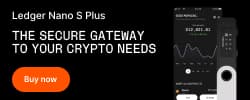 6. Cloud Bet
Cloud Bet is an online cryptocurrency casino with headquarters in the Netherlands, Antilles. They offer a host of games including poker, sports betting, etc. The affiliate program of the casino has 2 commission structures:
A Full Revenue Share that will provide a commission of about 30% on all profits generated from the platform,
Hybrid Revenue Share that offers a max payout of 30 percent on all profits generated via the casino & live casino games.
Signup with Cloudbet
SEE ALSO: 9 Best Cryptocurrency Exchanges with High Trading Volumes
SEE ALSO: Top 8 Cryptocurrency Exchanges that Do Not Require KYC
7. Airdrops & Bounties
Airdrops & bounties offer a remarkable way to get digital currencies for free. With particular airdrops, you can receive even more cryptos when you direct your friends to them and bring them on board.
On the website, you will see an outline of new and forthcoming airdrops or bounties. A few of them provide quite interesting affiliate programs to signup for.
To be updated, always remember to check the affiliate programs regularly.
Signup with Airdrop & Bounties
8. CryptoHopper
CryptoHopper is a preset cryptocurrency trading bot that can be adopted over several exchanges.
The bot enables you to lay your trading strategies intuitively, double-check them over historical data and earn profit trading the cryptocurrency markets.
Reviews from traders say the affiliate program from CryptoHopper is powerful. Many of the affiliates make hundreds of dollars every month with a single affiliate just on a blog post.
You can check out the stats of CryptoHopper's affiliate program as they have paid over $250,000 to affiliates in the last few years, and more than 10000 people are championing their products based on stats findings.
You stand to earn 15% for every payment your referred users make, you can also earn 50% of what new affiliates earn!
Signup with CryptoHopper
9. HaasOnline
Haasonline is among the most prominent preset trading platforms for expert traders that have established a name for themselves since its inception in 2014.
Just as CryptoHopper, HaasOnline performs like a trading bot that can trade for you via profitable trading strategies without you having to do anything on your own.
The bot works on more than 22 exchanges and can be used to make trades on all of them.
The affiliate program on this platform is also very aggressive and has paid out over $1.21m to date to affiliates promoting its products. If you have many crypto enthusiasts that you think you can promote products to, then this affiliate program is worth checking out.
Currently, more than 8000 affiliates have registered to the HaasOnline program and the average pay is $72.
SEE ALSO: Comparing Cryptos – Is Ethereum Becoming the New Bitcoin?
SEE ALSO: Altcoins – 10 Best Alternative Coins to Bitcoin
10. Bitcoin IRA
Presently, over 50,000 BTC and digital asset owners use Bitcoin IRA to store cryptocurrencies over their retirement accounts.
It is a known fact that investing via retirement accounts can produce remarkable tax savings benefits.
This causes storing bitcoin and other digital assets via an IRA account very alluring to pragmatic investors hoping to protect their finances from tax deductions.
The affiliate program offered here allows participants to earn as much as $75 per referred customer that opens a Bitcoin IRA account.
The program features a 30-day cookie timeline which means you will get paid if anyone who clicks your link registers within 30 days.
Bitcoin IRA has over 400 million in trade volume and offers a good choice to a set of marketers.
Signup with Bitcoin IRA
11. CryptoTrader.Tax
Right from when IRS released its formal crypto tax guidance and began clamping down on cryptocurrency investors, crypto tax calculators are now used assiduously by many traders.
By just linking an exchange account through API keys or CSV imports, traders can develop the required tax reports by clicking a button depending on their historical data.
These reports can then be integrated onto TurboTax or transferred to a tax expert.
CryptoTrader.Tax gives a 25 percent lifelong affiliate program (the finest you can get in the tax industry) i.e, as soon as anyone clicks on your link and registers, you receive passive income for each year they release their tax reports.
Apart from the commission, your referral link is preset to reward people 10% off, so they are motivated to click through on your affiliate link.
Signup with CryptoTrader.Tax
12. Kucoin
Kucoin is among the most savored crypto-asset exchanges around the World. From reports on the site, 1 out of 4 crypto owners worldwide have cryptos with Kucoin.
This offers affiliates a remarkable opportunity to advertise the platform and receive commissions from the Kucoin Affiliate Program.
Affiliates at Kucoin can get between 30 to 50% of trading profits based on the number of individuals already on the platform. This is one of the more aggressive affiliate pay you can find in the market.
We recommend the platforms listed above to those looking for cryptocurrency exchanges with affiliate programs and the highest affiliate commission payouts.
Signup with Kucoin
SEE ALSO: Beginners – How to Earn Bitcoin Without Buying It.
Final Thoughts
Affiliate marketing is one tested means to earn online especially in areas that are not yet saturated. Cryptocurrency affiliates are relatively untapped and offer good earning potentials. 
Read More