Maybe you are at home or traveling and taking along your Nano wallet and accidentally, your Nano wallet falls into a pool or a container of water, it is very normal for you to begin to worry and panic, wondering whether you'll ever have access to your crypto assets again.
Therefore, this article will provide you with steps to take when your Ledger Nano wallet falls into the water and get access to your crypto assets. Keep Reading!
What to do when Ledger Nano wallets fall in water?
Some crypto users are under the assumption that Ledger Nano wallets are water-resistant, but this is highly untrue. Ledger Nano wallets are neither water-resistant nor shockproof.
And so, any damage as a result of dropping into the pool or a container/bowl filled with water could result in damage to the internal technology of the Ledger device, although your assets remain safe and secure and you can always recover them whenever you want, with your recovery seed phrase.
Whenever your Ledger Nano wallet accidentally submerges in water, ensure you immediately switch it off and shake it a bit to dispel the water that might have slowly sipped inside.
After which you switch the device off and move it to a cool and dry place for a few days to expel the remaining water. During this period, ensure you do not switch it on or attempt to charge it as it might lead to electrical damage since it is an electronic device and electronic devices are not water friendly.
Once it is completely dried, you can now switch it on or charge the Ledger device and continue having access and trading your crypto assets from where you stopped.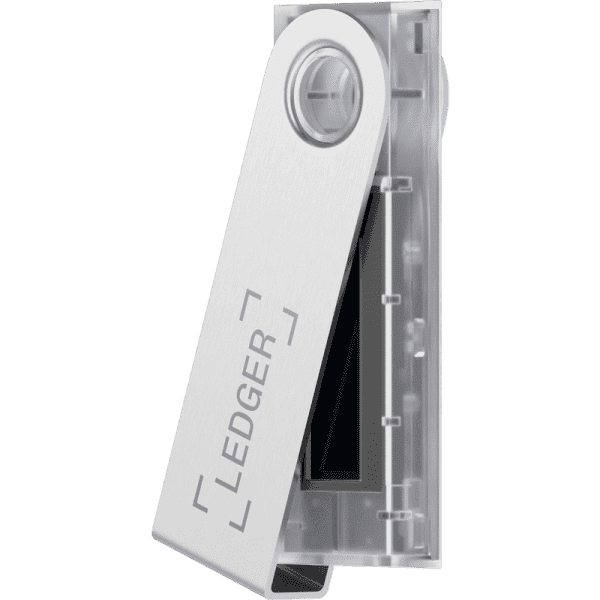 How Do You Restore Your Ledger Nano X?
Ledger provides users with specific and well-detailed instructions on the steps to take in restoring your Ledger Nano using your recovery phrase with which you can easily get access to your cryptocurrencies on any lost or stolen ledger wallet.
All you have to do is to set this wallet as a new device if you want to save a new recovery phrase and/or generate new private keys.
You will then kickstart the process of restoring by installing the official Ledger Live app on your smartphone or PC, after which you select your PIN code by pressing the button by the USB for three seconds, reading the on-screen instructions, and clicking both buttons together to select t "Restore from recovery phrase." Then press either left or right to choose your digit and validate it by pressing both buttons. Your PIN code can be 4 or 8 digits long. After which, you reenter the code for confirmation.
Then, you choose your recovery phrase length from 12, 18, or 24 words, which you will now validate by clicking both buttons. You then input the letters of word 1 using the right and left buttons, and validate letters with both buttons.
You can choose the word from the suggested list and press both buttons for validation. Repeat this until you have the full recovery phrase. At this point, your private keys should be restored on your Nano X.
Frequently Asked Questions (FAQs)
Q1. Does Bluetooth Make Nano X Hackable?
No, it doesn't. The Bluetooth feature does not open the Ledger Nano X to attack by hackers who might want to access and steal your assets, because whether a transaction is sent via Bluetooth or through a software wallet app on your desktop, it will only reveal the public key required to complete the transaction.
Your private keys are never revealed whether a transaction is done online or offline.
Q2. Is Nano X Shockproof?
No, no ledger device is shockproof or water-resistant as earlier mentioned. So accidentally dropping your Nano X wallet might cause damage to its internal technology since it has no in-built shock absorber.
So, ensure you treat your Nano wallet with care and prevent it from any likelihood of falling and getting damaged.
Q3. How do I recover my funds after losing my hardware wallet?
Recovering your funds after losing your hardware wallet is not a big task. All you have to do is to purchase a brand new Ledger hardware wallet from their official website in case you don't have a backup ledger device.
Once you have made a successful purchase and confirmed that it is intact and has not been tampered with, switch it on, and instead of generating a new wallet, choose the restore wallet option and enter your 12-24 recovery seed phrase, and proceeded with further instructions you might be given.
From there, then reinstall the Ledger apps through Ledger Live and you will be able to access your funds.
[table id=18 /]
Final Thoughts
Just as you must protect your Leger nano wallet from whatever harm as a result of falling in water or electric disturbances, it is also important you keep your recovery seed phrase securely.
Some of the various ways you can keep it safe include memorizing the seed ( also known as brain wallet), using a metal tumbler seed store like CryptoSteel, using a fire-resistant safe/box, making use of a backup ledger device, etc.
Read More