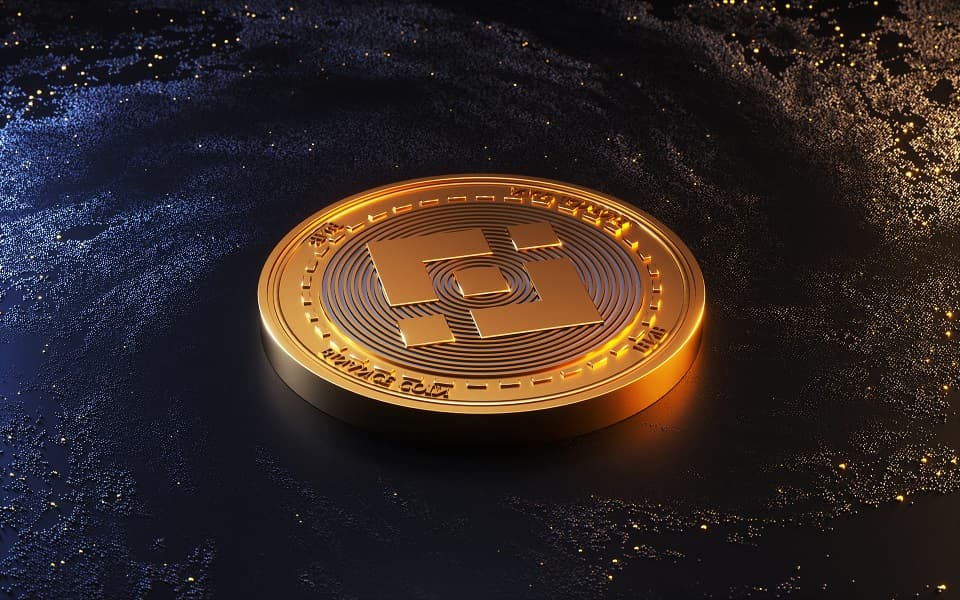 The Origin of Binance and Binance's Exchange
The brain behind Binance is Changpeng Zhao, he's a software developer who had previously created high-frequency software.
Before Binance opened their exchange, they had raised money through ICO (an initial coin offering).
The Binance ICO was able to raise approximately fifteen million dollars and hence was able to give investors their cryptocurrency tokens.
The ICO is something very similar to crowdfunding where individuals come together and invest in an attempt to help a company get started.
The Binance token raised and given to investors is referred to as BNB (Binance coin). Although, for trading purposes, it's referred to as a Binance coin in reality. The Binance token is built on the Ethereum blockchain.
Binance Crypto exchange is currently averaging more than one billion dollars in daily trades which have made it one of the largest exchanges for altcoin trading.
As at the time writing, Binance is the largest cryptocurrency exchange in the world in terms of volume trading with $4.44 billion in capitalization .
Binance has remained strong in terms of good pricing and fundamentals claiming the top #10th spot in the cryptocurrency market.
SEE ALSO: Top 10 Cryptocurrencies Revving Up the Market in 2020

Binance Vault and How it Works
On November 3, 2020, Binance officially announced its Vault (BNB Vault) in its company statement.
This new concept means that users of Binance exchange will now have access to all the benefits associated with the system and can now earn a daily income.
The extra is that BNB Vault is a yield aggregator that enables BNB holders to conveniently make deposits and withdrawals of BNB.
The good news for holders of BNB is that they can now earn 5% -10% interest on their holdings.
Visit Binance vault page on the Binance earn section and simply go to your desired stake.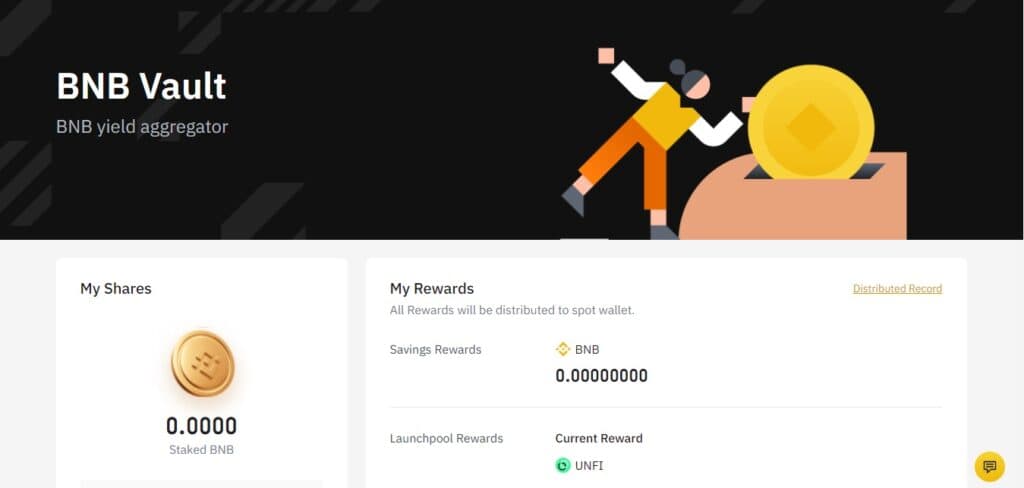 BNB Vault Page
On the page, you will be able to view all the advantages one will be getting from staking BNB.
The Advantages of Signing Up for Binance Vault
The benefits accrued from participating in BSC.
They will enjoy DeFi staking offerings income.
They will enjoy new Launchpool tokens acquired from staking BNB.
Enjoy the rewards from their Flexible Savings products
BNB Vault feature enables users to maximize yields and also allows them to enjoy all these benefits of earning BNB in just a click.

How Binance API Works
The Binance API is a method that allows you to connect to the Binance servers through Python or other programming languages for easy automation of trading.
BNB API Key is used in third-party sites or applications when managing your portfolio through trading.
It allows apps or sites to view altcoins as well as the transaction data.
Additionally, it will also allow users to trade effectively, move funds, and withdraw easily.
The following steps explain how one can generate an API key using Binance exchange.
Step 1: Log in to your account on Binance and then select the profile icon. Once you have done that, select account and then you will automatically be redirected to your account settings.
Step 2. The moment you open your account settings, you will quickly be notified for the first time to set your 2-factor Authentication (2FA) to ensure your security is not compromised.
You will be required to set it up as you also be requiring it when generating the API Keys. You can as well go further and choose either SMS Authentication or Google Authentication.
Step 3. After setting up the security, you can further and begin creating your API. You just need to select Enable on the API set.

Step 4. You should then go further and create your API name. This can be any name that suits you. After that, proceed and select create a new key.
After this, you will be notified with a confirmation of the creation of a new API key via email. You should find a mail from Binance to confirm and create. After confirmation, you will be redirected to your API keys.
Step 5. After this confirmation, you will now be able to view your API Keys. Ensure that you have set up your desired settings on these API Keys right before using them on other applications and third-party sites.
The default setup after creation would enable trading. So, it's safer to edit this depending on where you will specifically use it.
Binance Coin Burning
Coin burning generally is a process of rendering a coin unusable internationally.
This is done by sending the coin to an "Eaters Address" that consumes the coin forever. In most quarters, the eater's address could be referred to as the "Black Hole".
Coin burning is the opposite of minting. Coin burning destroys existing coins or tokens while minting creates or issues new coins into circulation. Holders of old coins are usually rewarded for destroying old tokens with new ones.
Burning occurs from time to time for the simple reason of increasing the scarcity and value of the coin.
This will lead to an increased price for the coins. What happens is that Binance uses the profits it has made to buy in bulk the Binance coin on the open market.
Binance has completed its 13th quarterly burn of $68 million worth of BNB tokens in October 2020. This surprisingly didn't pump up the price.
Binance Daily Price (Live Chart)
[mcrypto id="193″]

The Future of Binance
The vision of Binance is to always increase the freedom of money by being an open platform.
Binance has initiated and concluded many feats, one of which is the acquisition of WazirX through Launchpad. This was India's biggest cryptocurrency exchange.
Binance's strong fundamentals have positioned it for continuous growth as a leading cryptocurrency exchange.
Binance is proposing to build a new ecosystem that will include margin and futures trading platforms and many others.
Read More