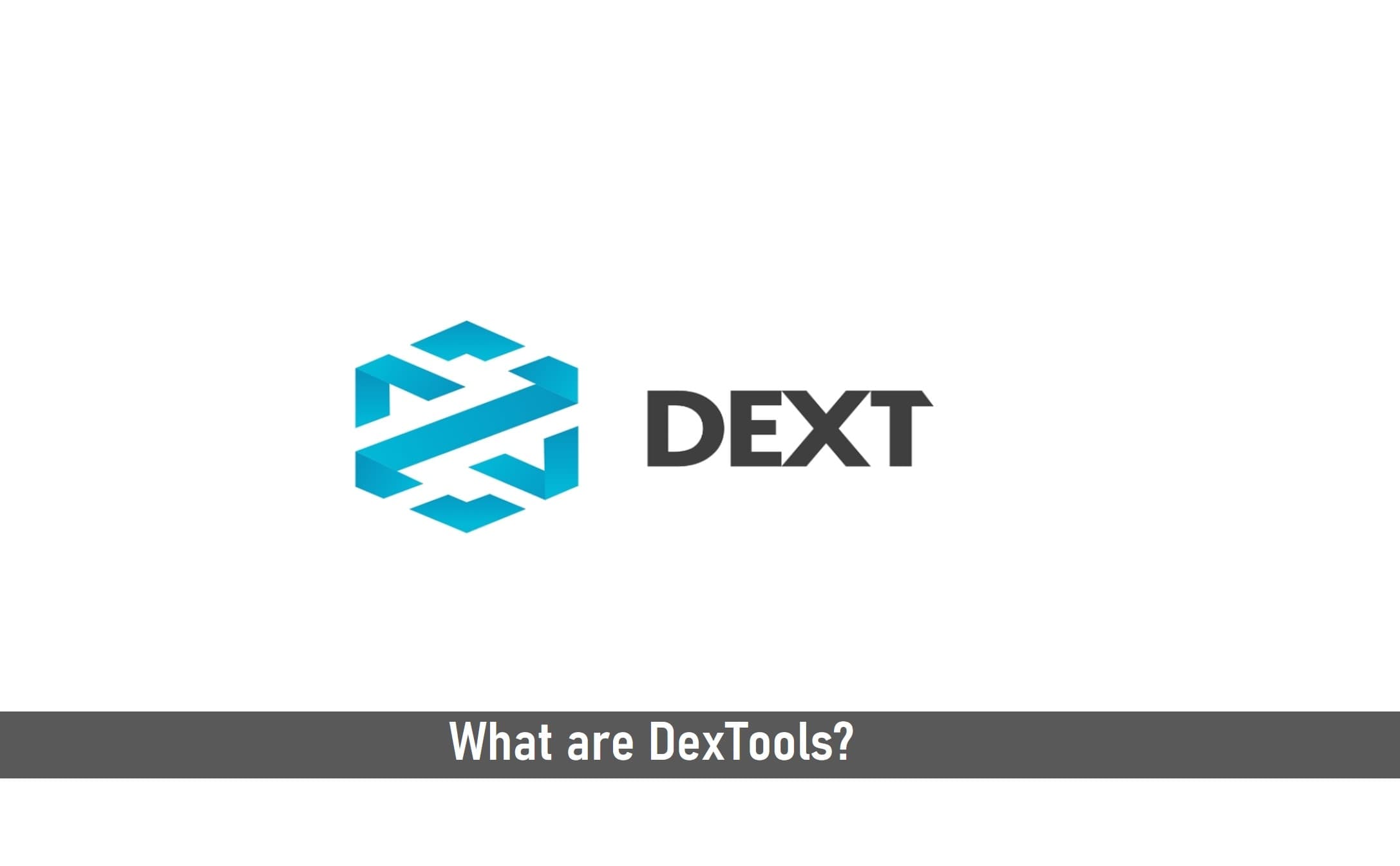 Several websites are great for checking coin & token prices. However, for experienced and active traders, more tools are needed to evaluate prices. And this is exactly what DEXTools was made for.
In this article, we will take a close look at everything you should know about DEXTools and how it provides DeFi traders with unique blockchain data in one location the state of the markets, their portfolio, and a lot more.
Key Takeaways
• DEXTools offers one of the most complete sets of trading tools available for decentralized exchange users.
• With DEXTools, you can manage, analyze in detail and execute trades from a single interface.
• DEXT is the native utility token of the DEXTools platform.
SEE ALSO: How Many DEXTools are in Circulation?
So what is DEXTools, the DEXTools token and how does it work?
What is DEXTools?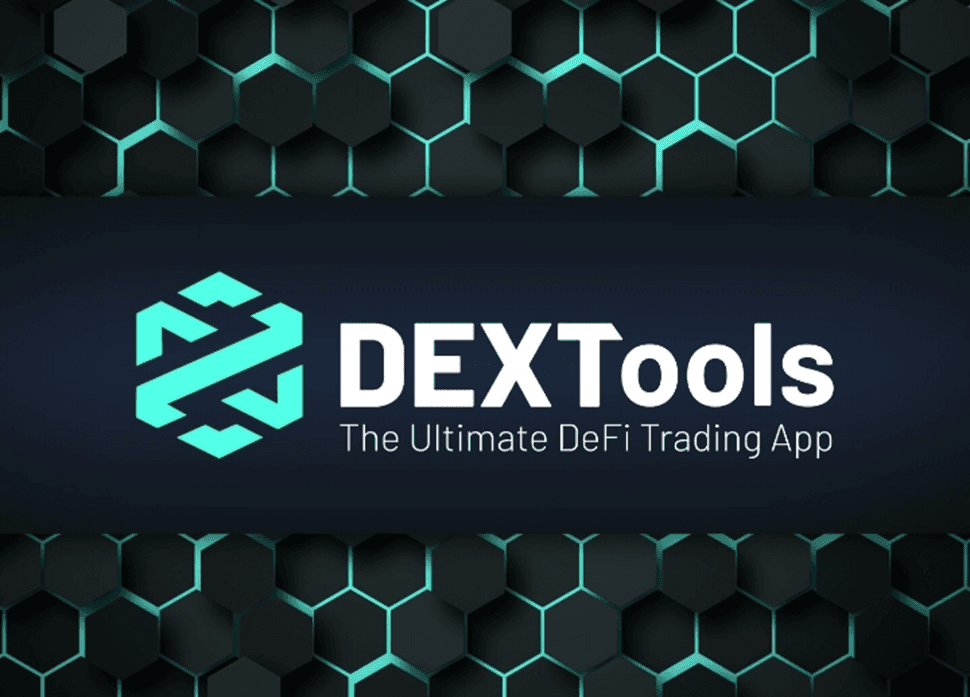 DEXTools is a DApp for decentralized finance (DeFi) that offers you one of the most complete sets of trading tools available for decentralized exchange (DEX) users. The value of the platform lies in its diversity of functions, capacity to aggregate and scale quality data in real-time, and integrations with leading crypto projects, such as Uniswap, and PancakeSwap.
With DEXTools, you can manage, analyze and execute trades from a single interface. It offers you trading tools like advanced trading analytics, price notifications, a liquidity pool explorer, and a trading pair explorer with live price data and charts that highlights trending cryptocurrencies.
The liquidity pool explorer enables you to track liquidity movements and the creation of new pools on DEXs. Not only that, but DEXTools also integrates Uniswap and other marketplaces, enabling you to stake and perform swaps on ERC-20 and BEP-20 tokens directly through the DApp.
DEXTools also provides invaluable on-chain metrics, including the ability to track wallets, swaps, and transactions from whales and other holders. Wallet info, one of the only paid functions of DEXTools, allows you to copy and trade the moves of your favorite traders.
Finally, DEXTools can further help you maximize your profits through its system of bots. Both the price bot, which is highly customizable, as well as the new pairs bot, can be set up for free on Telegram, offering real-time notifications on price changes and trading pairs.
What Is the DEXTools Token (DEXT)?
DEXT is the native utility token of the DEXTools platform. As a multi-chain token, DEXT exists on the Ethereum network as an ERC-20 token and the Binance Smart Chain as a BEP-20 token.
By holding a certain amount of DEXT, users gain access to paid features and exclusive community projects such as DEXT Force Ventures, a small investment group for DeFi projects. Premium members also receive additional tokens, entitling them to a portion of subscription payments from other users.
The value of DEXT is expected to appreciate over time due to its deflationary supply, which is guaranteed by token burning events every month.
The DEXT token is currently being traded on several exchanges, such as Uniswap, BKEX, and Poloniex. Users and investors can buy DEXT in exchange for Wrapped Ethereum (WETH) or USDT stablecoin.
Premium members become eligible to earn tokens through the DEXTShare reward program. By holding over 100,000 DEXT in their wallets, premium members earn a share of all subscription payments.
DEXTShare has generated over $5 million in monthly airdrops for premium members
Frequently Asked Questions (FAQs)
How Can I Trade Through DEXTools?
DEXTools allows you to perform atomic swaps of tokens directly through the platform. To do so, you will need to go on the "Multiswap" tab and select which pair and DEX you wish to trade on.
Once that's done, you will only need to connect your wallet to the chosen DEX (Uniswap, Sushiswap, PancakeSwap), and everything will be ready.
With just the click of a button, you can easily open price charts on any trading pair available on the platform. All of DEXTools charts are from TradingView, which is among the leading software for chart analysis. Several charting tools and features can be used as well as the ability to save and share on social media.
To start using the DEXTools DApp, you will only need to connect your wallet to the platform and authenticate ownership of the wallet to begin exploring DEXTools.
Is DEXTools Free to Use?
Almost all of the functionalities of DEXTools can be accessed for free from any mobile device or desktop. You don't need to install anything, as the DEXTools platform only has a web browser version, which you can access here.
To acquire a DEXTools subscription, you need to hold DEXT. Although the free plan includes most of the features on DEXTools, other plans add valuable extras and opportunities.
The standard plan can be acquired by holding 1,000 DEXT in your wallet, or you can pay a monthly subscription of 277 DEXT. Beyond the free features, the standard plan includes more transaction and wallet information, price alerts on Telegram and email, 12 new hot pairs, and access to the DEXT Force Discord channel.
The premium plan is exclusive to those with over 100,000 DEXT in their wallet. Beyond receiving extra DEXT tokens through DEXTShare, premium users also gain 15 hot pairs with faster updates, and they get privileged access to DEXTForce Ventures and other upcoming features.
Who Is Behind DEXTools?
The DEXTools team combines members with extensive expertise in engineering, software development, marketing, and finance. Short bios of the team members can be found here.
DEXTools has a long list of industry leaders as its partners. Beyond the DEXs integrated on the platform, which includes Uniswap, Sushi, and PancakeSwap, DEXTools is also partnered with other renowned companies, such as CoinMarketCap, 1inch, Ferrum Network, Carbon, PinPoint Capital, SYNC Network, YFDAI Finance, Unicrypt, 0x and Elrond.
What does the DEXtools platform offer?
DEXtools allows you to have more insight into different tokens. The platform ranks tokens based on different data and allows the community to rank them as well. This can be seen under the "Community Ranking" section of the website. Furthermore, it gives you live prices and shows you detailed tokenomics, such as liquidity and volume.
One of the most advanced features that DEXTools offers is the transaction section where all transactions, including size, time, address, and price of a selected token can be seen. A good trader can use this information to evaluate the timing of his trades.
Final Thoughts
Crypto trading is all about getting the right actionable information first, to take the most profitable action as early as possible.
Knowing how to use DEXTools is important if you use decentralized exchanges. It's always good to check what the real-time price of a token is before you click the buy button. Knowing how to use DEXTools also has several advantages that can give you the edge you need to make massive profits.
Read More