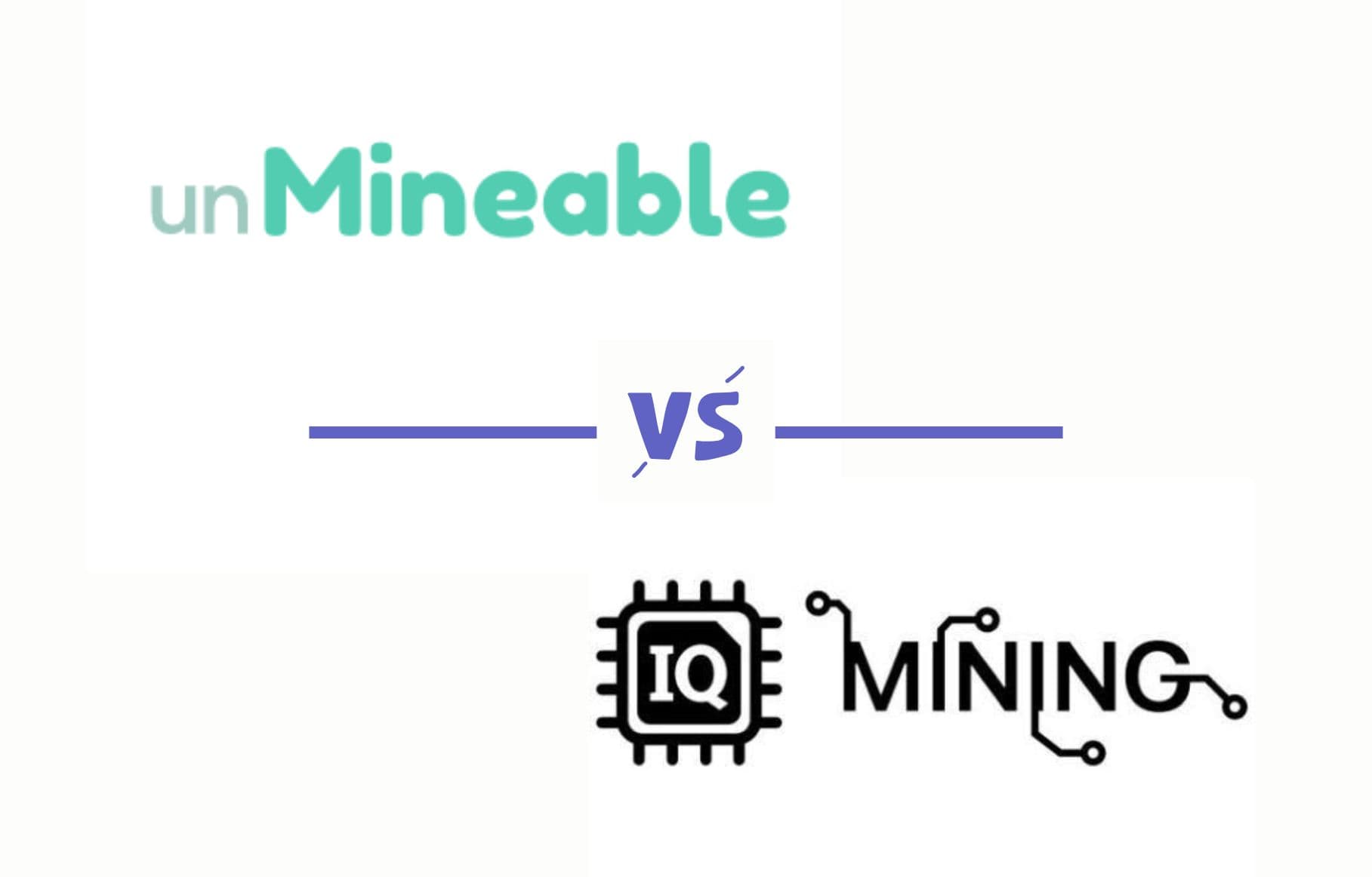 Mining is one of the great ways to understand cryptocurrencies and a passive way of earning money. One popular way to mine cryptocurrencies is through cloud mining software.
Cloud mining solves the issue of affording hardware by giving users the opportunity to own a unit part of a central hardware. Mining is then done through a remote data center that is connected to processing power.
As a cloud miner, you will pay the company for the hardware you rent and the company will allow you to mine through their hardware available in different locations.
unMineable and IQ Mining are notable platforms when it comes to cloud mining. Before proceeding, it is best to understand what you are paying for.
So in this article, we will be comparing UnMineable Vs IQ Mining to see which is best for you.
Key Takeaways
• Unmineable is an easy setup that allows you to mine coins with your GPU which are not ordinarily minable with GPUs.
• If you are beginner, unMineable is more suitable for you to grasp the game of mining cryptocurrency.
• IQ Mining specializes in the production of several altcoins with the highest profitability, giving users the right to manage profitability.
• IQ Mining is an online cloud mining service that offers other services beyond just mining of cryptocurrencies.
SEE ALSO: 7 Best Cloud Mining Contracts for Lucrative Returns
SEE ALSO: Shamining Vs. IQ Mining (Best Comparison in Bitcoin Mining Plans)
UnMineable Vs IQ Mining: Comparison
| | | |
| --- | --- | --- |
| | unMineable | IQ Mining |
| Mobile App | Yes | No |
| Token Support | Over 60 tokens | Over 400 tokens |
| Platform Support | Windows | SaaS |
| Audience | New miners or beginners looking for a mining pool | Traders and miners interested in a software solution to multiply their income trading cryptocurrencies, stocks, and commodities |
| Customer Support | Provide online support but not 24/7 services | They provide online customer support during business hours and 24/7 Live Support. |
| Mining Fee | 1% mining fee | $0.939 per 10 GH/s |
| Integrations | About 13 integrations | About 4 integrations |
| Categories | Cryptocurrency MiningMining Pools | Copy TradingCryptocurrency ExchangesCryptocurrency MiningForex Trading |
unMineable Overview
UnMineable is a cloud mining tool for mining a wide range of cryptocurrencies. UnMineable is known for its extensive use of graphic cards that are compatible with a wide range of mining hardware.
UnMineable uses 4 distinct graphic cards and CPUs to mine a vast number of coins and tokens. The referral network on UnMineable is robust. Using a referral code can reduce your mining fees by 0.75%. It has been an excellent tool known for mining a vast number of cryptocurrencies.
Security
unMineable seems trustworthy at the moment as its Windows app hasn't been flagged as being a scam and there is an active Reddit community with over 6,000 members. unMineable's Android app doesn't do any mining in reality. Instead, it helps you to keep track of unMineable mining operations such as hash rates, balances, and payments.
unMineable refers to its app as an easy miner for beginners, so cryptocurrency pros might want to choose something that has more configuration options. For now, unMineable seems to be a safe way to explore cryptocurrency mining on Windows with an Android app monitor.
Pros
Has automatic payouts
Has mining on any platform according to your machine power CPU/GPU/ASIC
Hands-free mining set it up and go. Little to no monitoring is required.
Cons
Difficulty in optimizing for a better hash rate
Easy to confuse BEP and ERC blockchain wallet requirements
CPU mining is only configured for Monero Coin.
IQ Mining Overview
IQ Mining is a platform that was launched in December 2016 and provides cloud mining services. The company offers mining cryptocurrency through cloud servers with a smart platform developed by blockchain and cryptocurrency experts.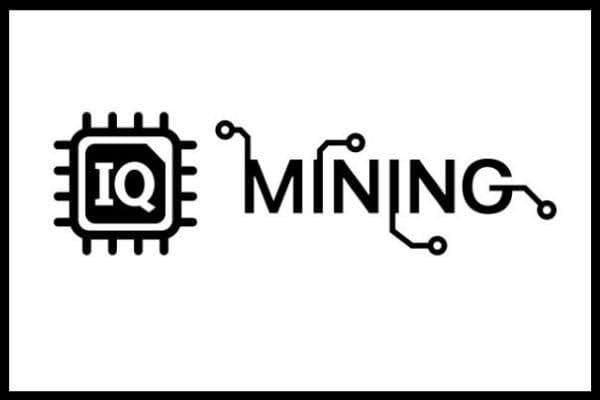 With more than 60,000 members registered and over 7,500 active cloud miners, they offer multiple contracts of mining. IQ Mining offers five pricing plans of contracts starting from the 1-year contract, 2-year contract, 5-year contract, and lifetime contract. The prices for contracts start from $99 and it depends on the amount of GH/s (gigahashes per second) you plan to buy.
IQ mining platform automatically allocates funds using smart contracts. The mining farms owned by IQ Mining can be found in China, Russia, Algeria, Canada, and other countries.
Main Features
According to the Information available on their website, the company provides so-called smart mining. However, it doesn't mention how it is technically different from other cloud mining platforms. The only thing we are told is that smart mining implies high efficiency and cost reduction of 30% compared to the cloud mining services of competitors.
To get an idea of how much you can earn mining via IQ Mining, you may use a profitability calculator. It is easy to calculate the projected return on investment. It's also important to realize that as cryptocurrencies have volatile rates, the real profit may vary. In the bull market, there are chances to get more than expected while the bear market can bring smaller rewards if we count them in fiat currencies.
Referral System
IQ Mining specializes in the production of several altcoins with the highest profitability, giving you the right to manage profitability. You can change the purpose of the contract by switching from one type of coin to mining another. The entire amount is converted into Bitcoin and credited to the investor's account.
Also, according to the terms of the affiliate program, when buying contracts with referrals, both the partner and their referral receive remuneration. That is, a mandatory bonus is accrued to customers if you apply the IQ Mining promotional code when replenishing the balance. There is a separate 10% discount when depositing funds with a voucher. There is no monthly fee for using the service itself.
Security
The platform requires you to verify your account by uploading a passport/ID photo. You are also mandated to provide your phone number.
Apart from setting a strong password, there is only one security feature on IQ Mining; the 2-factor authentication. In summary, when enabled this feature makes it mandatory to provide a one-time password each time you attempt to enter your account or withdraw funds. 
The code is sent to your email address or is generated in the special mobile phone app attached to your account. Those who can't access your emails or your phone won't be able to break into your account or steal money. That's basically how the 2-factor authentication works and it's very popular among the top centralized crypto platforms as it prevents numerous hackings. Ensure you switch it on as soon as you create your account. 
Pros
Has a flexible range of cloud mining contracts
Has the ability to mine up to 150 altcoins
Has a wide range of banking options
Cons
Profit is not guaranteed
Not as transparent as some of its rivals
Final Verdict
Both unMineable and IQ mining have special features that make them unique. However, unMineable does offer more opportunities in terms of mining unmineable tokens.
Whereas IQ mining is best when it comes to the several other features it has to offer apart from cloud mining such as forex and copy trading. 
See Top 10 Best Forex Traders to Follow and Copy
So if you are a new miner or a beginner looking for a mining pool to start your mining journey, unMineable is worth considering due to its simple and easy-to-use interface. Check the Top 10 Best Cloud Mining Plans For New Miners to get started.
However, for experienced traders and miners interested in a software solution to multiply their income trading cryptocurrencies, stocks, and commodities, IQ Mining is the perfect platform to do so.
Frequently Asked Questions(FAQs)
Q1. How much does unMineable cost?
Pricing for unMineable starts at a 1% mining fee.
Q2. Which cryptocurrencies are available on IQ mining?
Some of the major cryptocurrencies available include; Bitcoin, Bitcoin Cash, Ethereum, Litecoin, Dash, Dogecoin, Aeon, Grin, Beam, and zCash. 
Q3. How to get started with IQ mining
To start cloud mining go to their website and click on open account now. The minimum investment amount of the contract is $30. After choosing your cloud mining contract plan and finishing the daily payments you will receive more details in your Email address.
After you complete registering your account, you will be redirected to the member area page where you can manage your mining. You can view all of the earnings, statistics such as GH/s total spent, daily payout, monthly payout, annual payout, and more details.
Be careful about your initial investment so that you can get valuable prizes. IQ Mining supports multiple payment methods, including credit cards and Yandex money.
Q4. How Do I mine PanCake on UnMineable?
You can easily mine pancake swap on UnMineable by following our step-by-step guide here
Final Thoughts
Apart from mining, there is also a  "trading" feature on the IQ Mining platform. This feature is very different from normal cryptocurrency trading. Through this trading feature, an already bought mining contract can be pledged and sold to another IQ Mining customer.
Both unMineable and IQ Mining are mining platforms that are efficient in terms of ease of use, security, and several diverse features. Finally, before you decide to choose a mining platform, ensure you have done your research to know if mining is what is best for you.
Read More