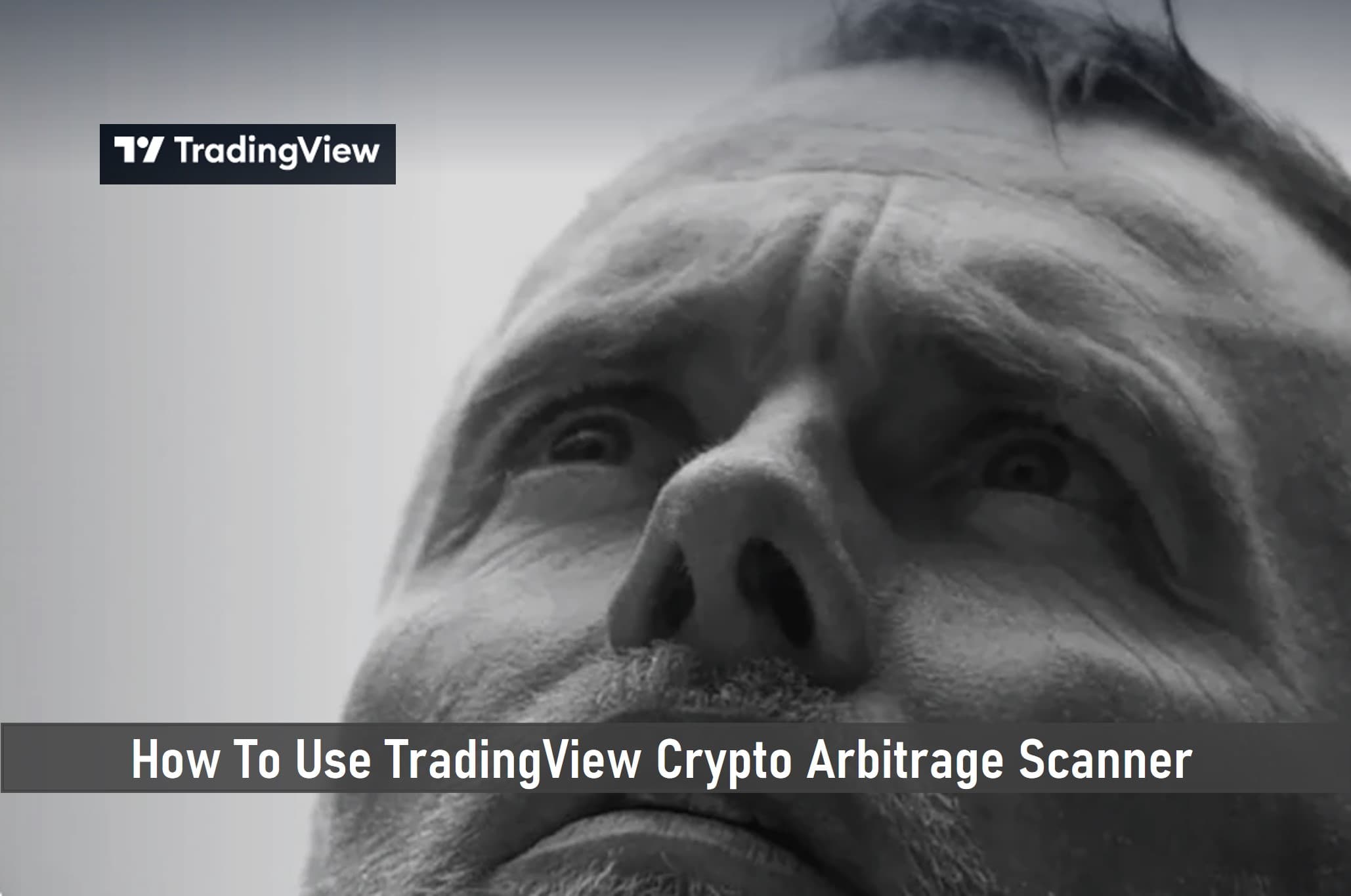 Trading any financial instrument could be tough if you don't have a working strategy. Every investor's major objective is to constantly look for ways to seize market opportunities especially when trading the volatile crypto market.
If you're a savvy crypto investor, you need to think of trading tools that will enable you to aim for low-hanging fruits while targeting the bigger deals when they show up. See this post for reliable crypto arbitrage scanners.
One such crypto arbitrage tool is found on the TradingView app.
In this article, I will share insights into the TradingView app and how you can leverage the crypto arbitrage scanner for efficient crypto trading.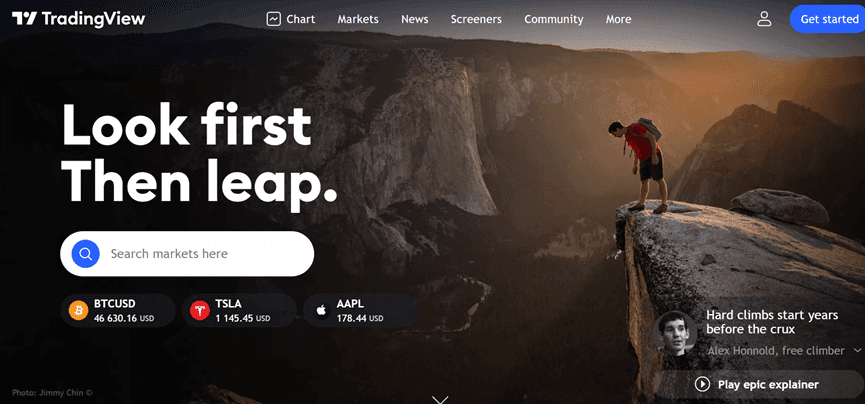 Key Takeaways
 • If you are looking for the best stock options or crypto to invest in right now, TradingView has got you covered once you create an account with them.
 • You can leverage the trading ideas of various authors and traders on TradingView to weigh your trading strategy and see if there are improvements you should make before trading.
 • Crypto arbitrage indicators and signals are available on TradingView to guide you in your crypto arbitrage trading journey.
 • TradingView keeps you updated through its news section on the latest happenings in the financial and cryptocurrency market all in one go.
SEE ALSO: How Bar Replay Works on TradingView
SEE ALSO: How To Use TradingView Social Networking Tool
SEE ALSO: How To Switch from MT4 To TradingView
A Quick look at TradingView
TradingView is an online-based website that provides investors and traders with financial information on major happenings in the financial and crypto markets.
The platform is diversified in such a way that you can read up on all the latest information on stocks, market indices, cryptocurrencies, and so on, while still trading on your favorite options be it currencies, stocks, or cryptocurrencies all in a simple interface.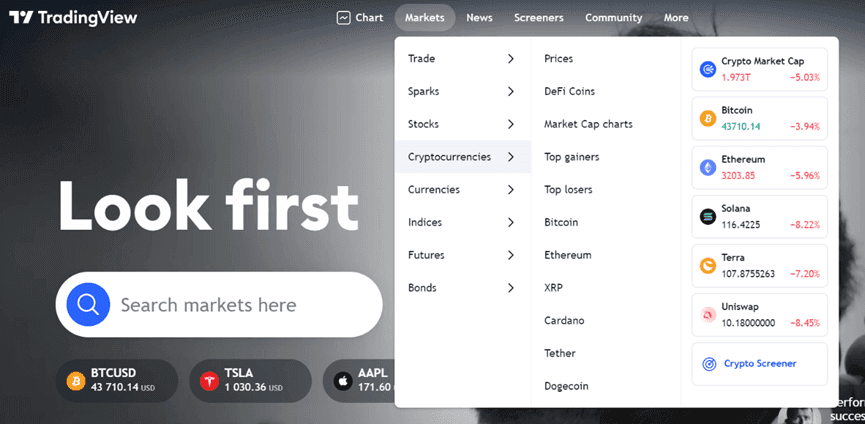 One unique thing factor about TradingView is that it is not just a web-based platform as you can also access it through its mobile apps making it very convenient for traders and investors to be able to have easy access to the platform while on the go.
To add to that, you can also gain knowledge from various strategies and tools while on TradingView such as crypto arbitrage signals (more on this will be discussed later), technical analysis, risk management, and even earnings and dividends.
In essence, TradingView is an all-in-one platform where you can find virtually anything you want to know as regards the financial and crypto markets. With over 550 million registered users, this is a testament to this fact.
Crypto Arbitrage Scanner on TradingView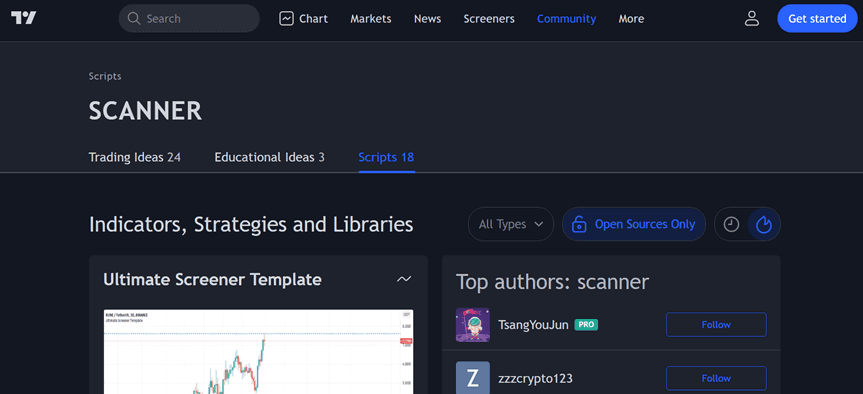 TradingView provides an arbitrage system on its platform where you get to gain access to over 154 trading ideas, 8 educational ideas, and 20 scripts.
Each one of this arbitrage information provided on TradingView gives you a lot of angles on recent happenings which you can use to formulate a solid arbitrage trading strategy to implement.
Not only this, but you also get access to arbitrage signals contributed by experienced crypto traders and investors on the platform. This guides you in making informed decisions as to the best times to engage in crypto arbitrage.
In addition, you also gain access to stellar charting tools you can use to share and view trading ideas.
Its real-time data and browser-based charts allow you to do your research from anywhere as no complex installations or setups are needed. From looking up the latest prices to analyzing complex price patterns, TradingView has got your back.
The platform comes with hundreds of pre-built studies, more than 50 intelligent drawing tools, and a handful of tools for in-depth market analysis.
Key Tools to Note on TradingView
TradingView has some pretty amazing tools which I will be taking the time to explain below: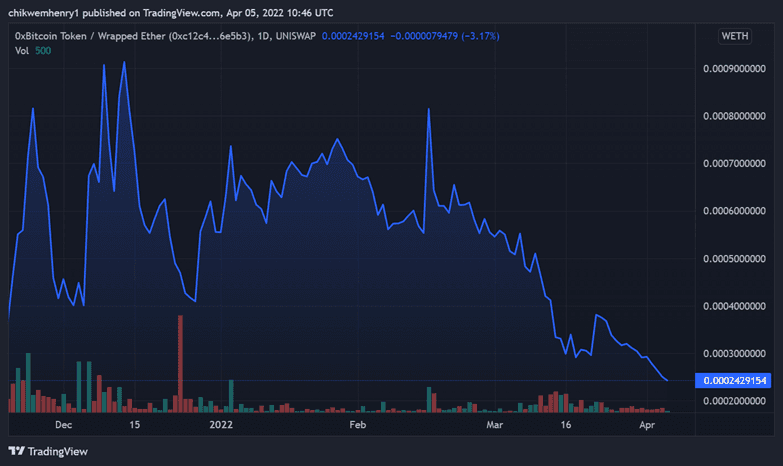 TradingView has one of the most well-detailed charts you will ever see on a trading platform.
The charts provide various options such as a forex screener, stocks screener, crypto screener, and even a strategy tester where you can apply your strategy to the chart to see how efficient it is.
In markets, TradingView covers all aspects, ranging from trade to sparks, stocks, cryptocurrencies, currencies, indices, futures, and bonds.
These concepts are well detailed with the information you will need to make any trading decision whatsoever.
In stocks, for instance, TradingView provides you with information on high dividends, top gainers, top losers, most active, pre-market movers, after-hours movers, most volatile, and even largest employers.
Pretty much everything you need to know about stocks is all available in the stocks category and the same goes for every other topic listed above.
With this tool on TradingView, you can easily keep abreast of the current happenings in the stock exchange market, and crypto market, and even gain insights on indices, futures, and bonds.
If you are out looking for the latest trends in the crypto market or the best coins/stocks to trade with then the News section on TradingView is your best bet to get them and much more.
This is one of the important tools that TradingView has to offer investors and traders alike.
Screeners on TradingView consists of stock, forex, and crypto screeners. To go with that, TradingView also has on its platform a stock and crypto heat map.
With the screener, you can filter stocks and cryptocurrencies based on various metrics, time frames, and technical indicators. It is also possible to set alerts, save templates and do a lot more.
The heatmap on the other hand provides you with the price, market cap, and market performance of any stock or crypto you have an interest in.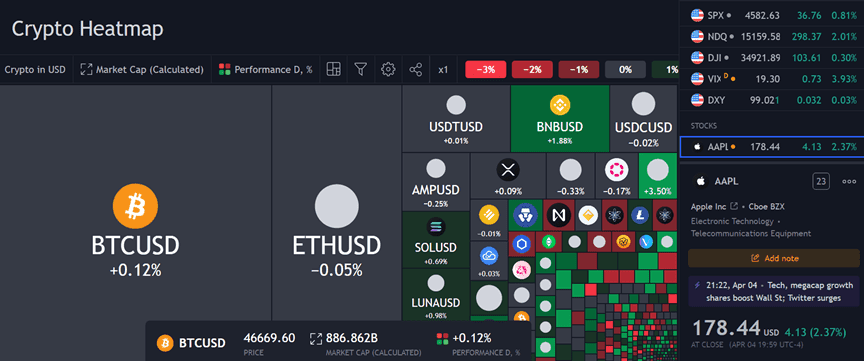 The stocks are grouped into different sectors so for instance if you wish to know the price and performance of a Tesla stock, you would have to head on to consumer durables, where the current price and market performance will be shown to you.
Also, you can search for the name of whatever stock or crypto you have an interest in on the search bar, and information on those will be displayed.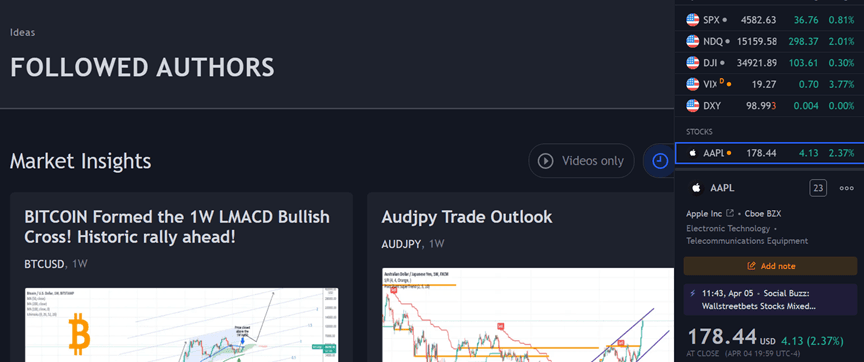 In the community, you get access to trading ideas, chart analysis, technical and fundamental analysis, scripts, and much more.
This information is all provided by highly experienced and professional traders and investors who have been in the game for years.
The information is provided in such a way on the platform that it is suitable for all kinds of investors.
Either as a newbie starting out or you are an experienced investor looking for more insights, it doesn't matter as you can get access to all the information you need and much more.
SEE ALSO: 10 Tips For Day Trading Crypto in a Bearish Market
SEE ALSO: How To Make Quick Arbitrage Using The Bitsgap Trading Platform
Frequently Asked Questions (FAQs)
Is Crypto Arbitrage Profitable?
Yes, crypto arbitrage can be profitable as long as you have a solid trading strategy and you know when to make the best use of a market opportunity when you see one.
Can Bots perform Crypto Arbitrage trading?
Yes, bots are very proficient at crypto arbitrage trading and can make quicker decisions better than humans can. Nonetheless, make sure you only make use of verifiable crypto bots so that you do not incur losses while trading.
Final Thoughts
TradingView is an excellent platform if you are looking to engage in crypto arbitrage activities.
Not only that, but you can also get access to a whole lot of other amazing features provided on Tradingview as listed in this article.
When it comes to the world of finance and investments, TradingView is one platform to look out for.
Read More