Ever since the existence of blockchains, blockchain development has become a highly sought-after field. These blockchain developers earn quite a decent annual pay (ranging from $100,000 a year and above).
Also, because this is a relatively new field, competition is not so intense yet, which means you are sure to get the job once you can display competence.
Key Takeaways
• Blockchain development became active in 2017 and since then, blockchain development jobs have been on the rise to undertake the challenges that come with blockchain technology.
• There are certain courses and certifications you can undertake if you are a blockchain newbie looking to go into blockchain full-time. One such certification is the Henry Harvin Blockchain Certification Course.
• Glassdoor has 59 million unique monthly visitors and an average company rating of 3.7, with 79% of employees stating that they are satisfied at work.
SEE ALSO: 6 Best Blockchain Certification Training Right Now
SEE ALSO: 9 Fundamental Bitcoin Courses for Beginner Investors
SEE ALSO: Amazing Blockchain Developer Salaries Around the World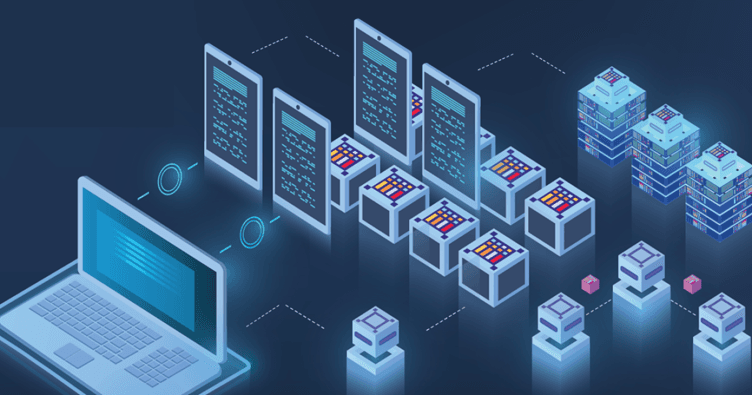 Are you into blockchain development and looking for the best places to get a junior-level blockchain development job? Well, you need not worry as this article will provide you with a list of the best places to find these jobs.
That said, let us begin:
Glassdoor
Glassdoor is a top-tier platform where you can get a list of the best available junior-level blockchain development jobs. Apart from this, Glassdoor offers visitors the real employee experience, such as job ratings, salary reports, interview reports, office photos, etc.
This information is provided to help you better understand what exactly you are about to sign up for and decide if it is well worth the time and effort.
Moving on, Glassdoor is also highly beneficial to employers who want to get the best applicants for their available job positions.
So, for instance, if you are an employer looking for prospective employees for a junior-level blockchain development role, Glassdoor helps you with job seekers that are well-researched and well-informed with the potential to stay for a long time while offering high value.
Indeed
Indeed is one of the top platforms capable of giving Glassdoor a run for its money. This platform not only provides blockchain development jobs, but it also provides other types of jobs that cut across various sectors.
On the platform, job seekers upload their portfolios and establish one-on-one relationships with their prospective employers.
These employers, in turn, have the option of scheduling an interview with a prospective employee if they feel the need to know more about the individual.
Also, like Glassdoor, Indeed has a section dedicated to company reviews to enable job seekers to learn more about the companies of their interest.
Finally, Indeed has a career guide that contains plenty of useful articles about job searching, and interviewing, and hundreds of resume templates and cover letter samples.
Crypto Jobs List
Crypto Jobs List considers itself to be the web's biggest list of cryptocurrency jobs, web jobs, and blockchain jobs. What makes this platform particularly unique is the fact that it focuses on only the crypto and blockchain niches.
This makes it easier for you to get a wide variety of blockchain development jobs without the need to use the search option like other platforms on this list.
The platform also categorizes jobs according to role, level, remote, location, and chain. This means that if you are a job seeker looking for a junior-level blockchain development job, the chances are pretty high that you will land one.
AngelList
AngelList is a platform that provides jobs in the blockchain, crypto, and tech niches for job seekers who are looking to work at startups.
All you need to do is to create a free profile showcasing your experience and skills, browse jobs and select the companies you are interested in, and wait for an email saying that that company has also said yes to you.
The platform is also useful for founders looking for angel investors for seed funding, and it also has a syndicate where multiple investors can interact with each other to share more light on their deals with founders to see if it is worth taking up.
LinkedIn
LinkedIn is a platform where you can get a bit of everything all in one go. For starters, it has a job section/category where you simply type the keyword "Blockchain development jobs" and a list of these jobs is shown to you.
LinkedIn also compares your application with that of other applicants so that you know where you stand and your chances of being shortlisted.
In addition, you can filter these jobs by location, level, and even salary scale, and you can go as far as messaging the employer directly if you feel that this would give you an edge in the application process.
Many people use the LinkedIn platform mostly for chats and messages, but those who are well informed and aware always utilize the job feature to the maximum.
Final Thoughts
Above-listed is the top platforms you can start from if you are interested in landing a junior-level blockchain development role or any other role at that.
With their unique features and added benefits, you should be able to land one in no time given that you have the right skill set needed by the employers.
Also, if you have an interest in blockchain development, you can start now to take up courses that will help you know more.
Read More