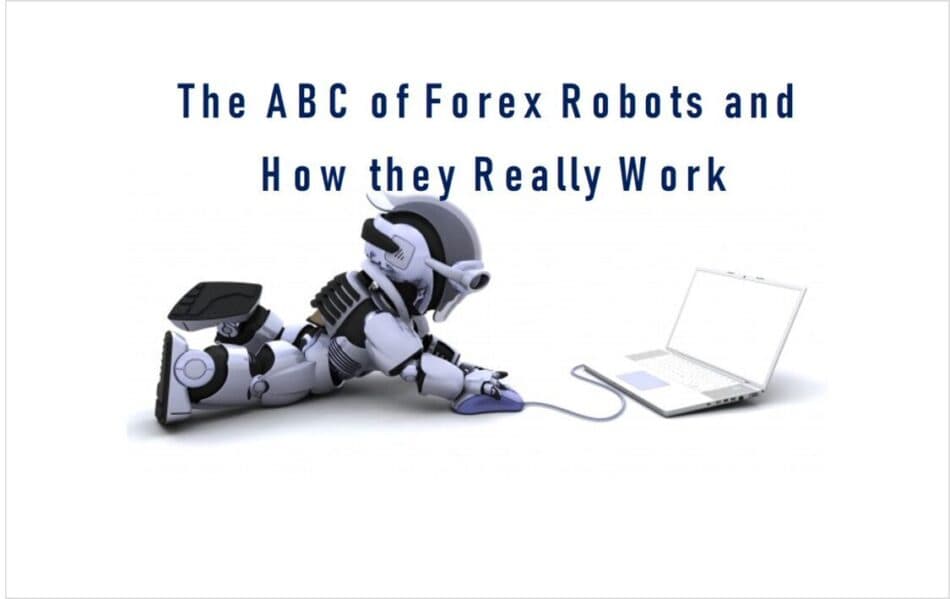 With the quest for liquidity and profit taking in forex trading, forex traders are yearning for new ways of getting their trades done.
Traders not only crave profits, but they desire to grow their accounts in a predictable and consistent pattern.
Forex experts with the aid of software developers have made this possible with the aid of artificial intelligence AI in forex robots.
What these robots do is to alert or signal a trader on the best time and points to enter and exit a trade. These forex robots are programmed to initiate trades automatically on behalf of the trader or manually if the trader wishes to exercise more control of the outcome.
The question is…which forex robots actually make profits and are reliable?
Before we delve into the concept of forex robots and how to choose, let's understand what forex robots truly are.
What is an EA Forex Robot?
An Expert Advisor forex robot is an automated software built on a set of algorithms which analyses a series of currency charts and trigger trading signals to a trader when to buy or sell a currency pair.
The use of EA forex robots have become prevalent these days, every trader wants to optimize his/her portfolio and minimize losses as much as possible.
These automated programs have become a more intelligent way to get trades done, though they are not to be relied on completely because they are robots void of human thinking in real-life situations.
Caution must be applied in the use of forex robots as they are not fool proof. There is a place for human analogy and reasoning.
Experts see Forex robots as a tool to trade and not to be relied on totally. But they are great at backtesting and chart analysis.
Let's see how forex robots really work.
How do Forex Robots Really Work?
Forex robots summarily scans the forex market for profitable trades. But how does this work?
Firstly…
Forex robots tests and analyses historical data in a more advance way. The software's set of algorithms ascertain the right currency pairs to pick.
Usually, hundreds of trading models are tested in different market situations. Only the best and successful models are structured into a program and integrated into the software.
With the use of technical indicators, forex robots find and execute only trades that are profitable.
Backtesting ability is critical in choosing a forex robot software. The ability of a robot to analyse historical data intelligently and come up with a set of currency pairs to trade is remarkable.
A trader can instruct the robot to trade automatically or manually. Manually means that the robot notifies the trader who then inputs the trade on his own.
Every forex robot comes with a user guide or manual. This is valuable especially for new or first time users.
After installing your forex robot on your MetaTrader platform (MT4 or MT5), It's time to set the parameters it should apply.
I'll show you how to install and setup your expert advisor software in the next section.
Before you start off with your software, test it out in your demo account, see if it does executes well without errors before launching it on a live account.
Many EA forex robots are sold with 30 days money-back guarantees.  The very reputable ones even extend theirs to 60 days with reliable support in case users face implementation challenges.
Since EA forex robots developers rely greatly on referrals and positive reviews, their reputation is everything.
SEE ALSO: 8 Best EA Forex Robots 2020
How to Install your EA Forex Robot on MT4 or MT5.
Expert advisor forex robots are mainly digital products that are purchased off the manufacturer's website or third-party vendors. EA's are also sold on notable market places like Clickbank, Warriorplus, ShareASale, and more.
Your newly purchased software should come in a downloadable exe. format or a CD which you'll run on your PC or Laptop.
Setting up and Transferring EA files…
Download the EA and save it to your computer (take note of the location).
Launch your MT4 platform and click on the file tab for a dropdown menu and navigate to the "Open Data folder".
Go to your C: local drive where your computer's programs are housed.
Search for the "MQL4" and "Experts" folders and double click on them.
Copy the extracts of your EA and paste them into the "Experts" folder.
On your MQL4, you can also install scripts and indicators (Optional).
Installing your EA…
Relaunch your MT4 application, go to the navigation panel on the left side of the platform.
Click on the "Plus" sign at the navigation panel for a dropdown list of available expert advisors.
 The EA you recently installed should be added to the list. Drag it to one of the charts on the MT4 platform.
Adjust Settings of your EA…
Next step is to adjust the settings on your EA.
A popup should appear after dragging the EA to the chart, confirm all the settings to your desired parameters.
You'll be prompted to check or uncheck the automated trading box, allow live trading, enable alerts, choose long or short positions, allow modifications for signal settings. See more of developer's recommendations.
Test your newly acquired EA forex robot on a demo account first to see how it works especially if you've never used one before. Try to get used to it before implementing on a live account.
Types of Forex Robots
Beyond making profits which is the ultimate goal of every investor in EA forex robots. It's also important to know the types of forex robots out there so you can know what to expect upfront.
There are 3 main types of forex robots:
Scalping forex robots
Scalping forex robots are the most common type of EA forex robots out there particularly suited for day-traders.
This forex robot targets smaller market opportunities in major and minor currency pairs and trades them.
If making smaller pips many times in one day is your thing, then scalping EA's should work for you.
Hedging forex robots
Hedging forex robots tries to minimize losses in one trading position and maximizes profit in another trading position.
Breakout forex robots
Breakout forex robots are programmed to deliver trades when currency pairs witnesses a breakout in support and resistance levels, they are usually huge executions in trading.
SEE ALSO: Best ECN Forex Brokers 2020
What to Lookout for Before Purchasing an EA Forex Robot
With a huge market out there for Expert Advisor forex robots, you'll find a broad choice of forex robots to choose from.
But how will you know the ones that truly makes profit long-term.  
Beyond boosting profits which many promises to, one needs to be careful about the EA to choose. Even with the money-back guarantee offers, many disappear after a huge pill up of requests for refunds from raging customers.
Are there truly successful forex robots out there?
In our opinion… Yes.
But success is also relative, we view success from a long-term perspective, software that has been able to turn in profits consistently are the ones we term successful because the forex market is dynamic.
Successful EA's should be able to adapt to changing market trends in line with the already programed algorithms and newer updates from developers.
For instance, the Forex Tester Simulator started off in 2006 as one of the pioneers of expert advisor software.
The Forex tester is a brilliant backtesting software that has evolved from the first version and is now on its fourth version. See what the users of the Forex tester are saying.
When new versions are stalled or not released frequently, it's a sign that the software may soon become irrelevant. Also, look out for how long the owners of the software have been around.
These pointers reveal whether the promoters of the product are committed to its development and success story.
Another notable company is the FXAutomate. They've been around since 2011, they have developed an array of brilliant software across currency trading, commodities and gold trading. A few notable ones from FXAutomate are the Wall Street Evolution 2.0and the Forex Gold Investor.
Beyond the products mentioned, let's see what typically makes a good forex robot.
[table id=4 /]
Backtesting abilities
Backtesting is simply analysing historic data of a currency pair or a set of currency pairs to make futuristic predictions.
The way it works is that the software is subjected to a series of tests from historical data to see how it works in current market conditions.
Analyzing forex charts is what every trader should learn how to do. The challenge is that you may not be able to catch up with your daily technical analysis all the time.
What the robot does is to analyse these charts faster and implement them in your trade through signals automatically.
Human beings are emotional beings and a trader's mood may influence his judgments.
Of course, depending on robots alone has its cons. But you should find a fair balance between the two.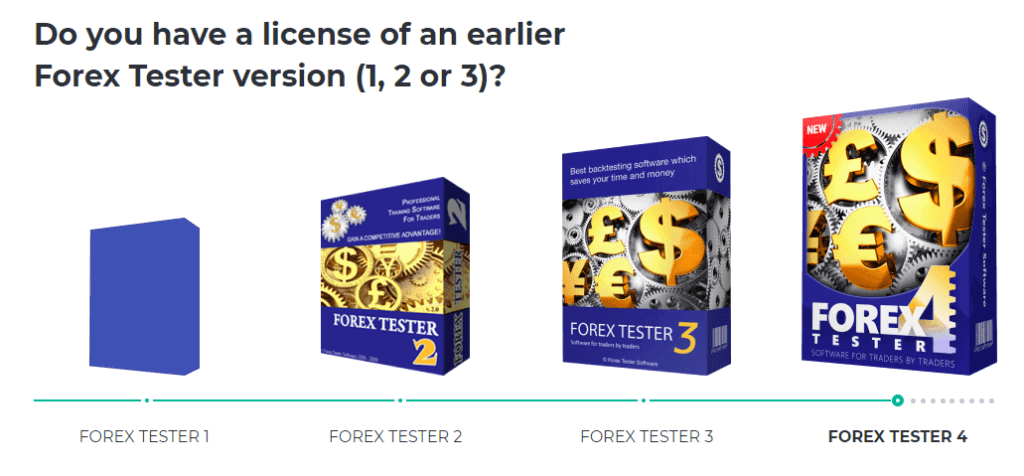 Performance at live trading
Be wary to differentiate between live tests from simulated tests. Testing your forex robot in a simulated environment is different from testing in real-life situations. In a simulated environment, robots will win all the time.
Ensure you see the robot perform in real-life or in live accounts. Market factors like liquidity, volume of bids and offers, breaking news, trading zone, currency pairs and so on play a huge role in the performance of your expert advisor.  
Execution speed
Executing orders in real-time is critical to trading. A millisecond delay in execution could result in slippages leading to accumulated losses. 
Customer reviews
This is top on our list although we are not prioritizing above the others. A review from a user tells what to expect from a product. So high positive ratings indicates that users like and recommend the product.
How do you know if these reviews are legitimate? Beyond reviews of the developer's website, search for reviews of the EA on trustworthy third-party review sites like TrustPilot, Google Business, Yelp, Foursquare and more to check.   
EA Forex Robots that really work
Investing is an EA runs into hundreds of dollars depending on the purpose and maker.
Expecting an ROI from your investment is sensible and you deserve one that is progressive and repeatable.
From tests conducted on an array of forex robots from our team and third-party users.
We feel confident referring you to the under listed after performing series of live tests.
Download a free trial version of the under listed forex robots and test it out on your demo account. If you're confident and probably have used a forex robot before, you can start trading with any one in a few minutes.
Read More