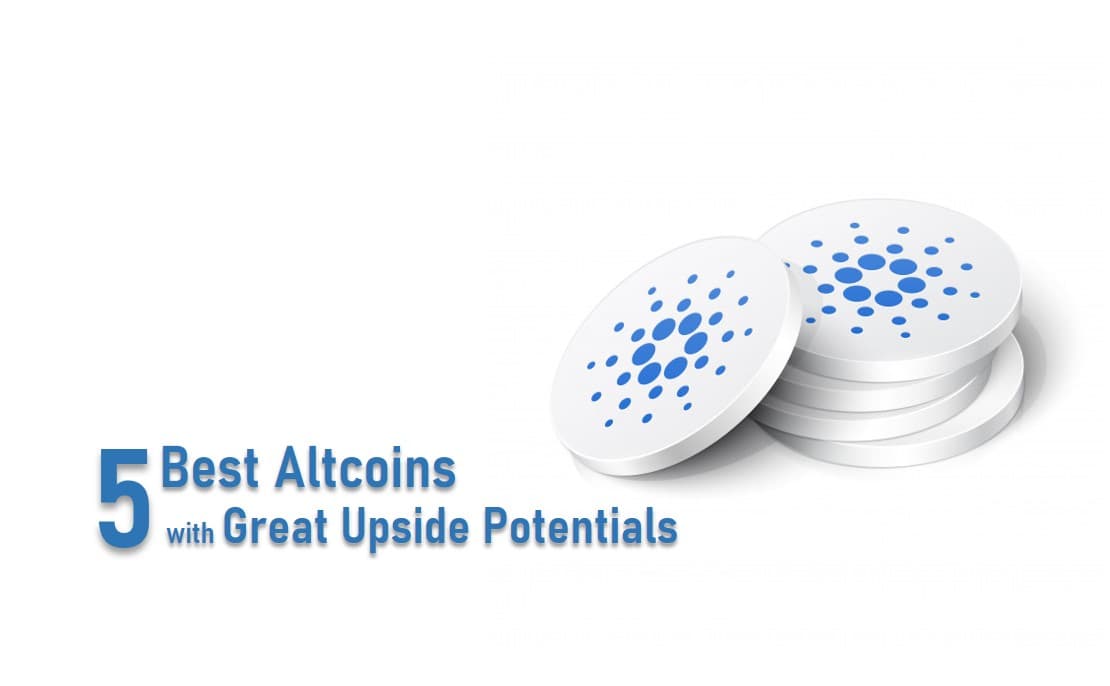 Turbulence in the Crypto Space
With the turbulence cryptos witnessed during the pandemic, a few cryptocurrencies emerged from the bottom of the chart to claim a spot amongst the top 5 tokens gaining much attention.
A few tokens like Dogecoin traded for pennies after it was created in 2013 by IBM's software engineer Billy Markus and Adobe software engineer Jackson Palmer.
On Feb 5, 2014, Dogecoin traded for $0.0001890 per coin with very little market sentiments towards it.
With the easing of the virus, the cryptocurrency market witness new turnarounds and changes to its investing horizon, one was Elon Musk's hype on the Dogecoin.
The Dogecoin got to a high of $0.6894 per coin on May 7, 2021 and many other coins trailed afterwards. One other coin with great upside potential is the Cardano (ADA).
Currently, the top 5 altcoins with great upside potentials are Ethereum (ETH), Binance Coin (BNB), Tether (USDT), Cardano (ADA), and Dogecoin (DOGE).
Note that the volatility of the cryptocurrency market could cause these ranking I'm about to share to change fast.
Let's examine these top five in detail.
The 5 Best Altcoins with Great Upside Potentials
1. Ethereum
If you have been in the cryptocurrency world for a while, Ethereum is a cryptocurrency you should know about.
Ethereum was conceived in 2013, by Vitalik Buterin (a Russian-Canadian software engineer).
He felt blockchain technology was very powerful and can be used for many other things apart from the transfer of value.
He shared his idea with the world and crowd-funded the idea in 2014. With the money he raised from the crowd-funding, Ethereum was created.
Ethereum has since been a cryptocurrency used for so many types of things, including transfer of value, smart contract, stock trading, and so on.
As of June 19, 2021, Ethereum is the second-largest cryptocurrency. Despite being a very valuable cryptocurrency already, the altcoin still has great upside potential because there so many things it can be used for.
According to a report from Prime XBT, the value of a single Ether will be about $14,000 within the next 2 years.
Price of Ethereum Today
[mcrypto id="187″]
Buy Ethereum easily with Changelly
SEE ALSO: 10 Awesome Features of Changelly Exchange
SEE ALSO: Top 8 Cryptocurrency Exchanges that Do Not Require KYC
SEE ALSO: 7 Cryptocurrency Derivate Exchanges With Their Own Coin
2. Binance Coin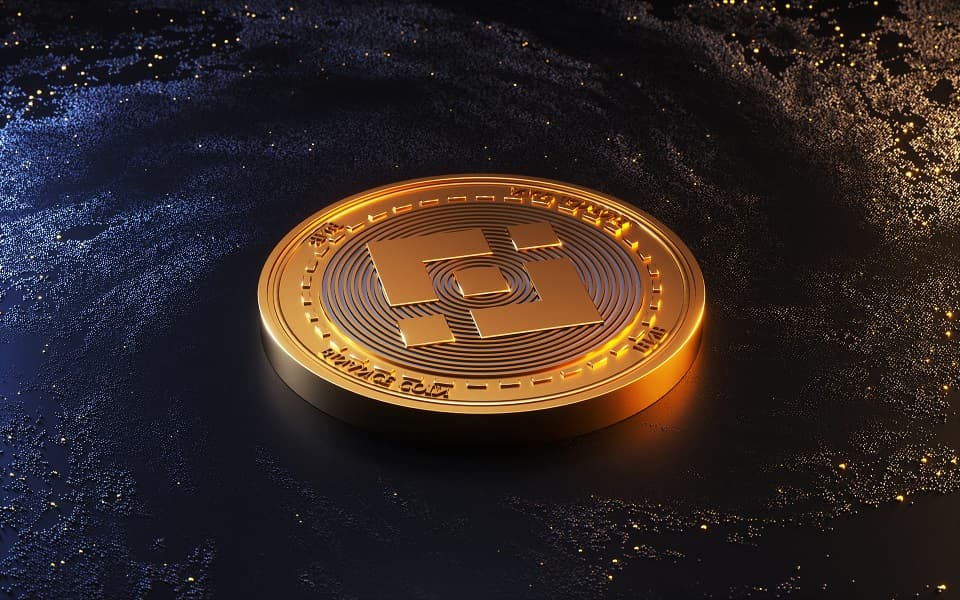 Binance Coin was created by Binance; Binance is one of the world's top cryptocurrency exchanges.
Binance Coin was created in 2017. It was created to facilitate the business of the company.
Binance Coin was created to facilitate the business of its creator. Due to some characteristics of the platform (e.g. speed), it has gained wider adoption than was initially intended.
When the cryptocurrency was created, it was powered by Ethereum, but as of June 19, 2021, it is independent.
Binance Coin may be backed chiefly by a single entity, it may not be as popular as other cryptocurrencies like Ethereum, but it is safe to invest in.
At the beginning of this year, a Binance Coin had a value of about $35, now a Binance Coin has a value of about $330.
According to so many credible experts, this impressive growth has only begun, the value of the cryptocurrency is expected to rise much higher.
Price of Binance Today
[mcrypto id="193″]
Buy Binance easily with Changelly
SEE ALSO: How Does Proof-of-Stake Improve Proof-of-Work?
SEE ALSO: Lessons Learned: Social Media Platforms and Blockchain Mass Adoption
SEE ALSO: The Most Influential Business People Driving Blockchain Adoption
3. Tether
When Bitcoin (as well as many other cryptocurrencies) was created, it was advertised to be the money of the future.
While Bitcoin can truly be used to transfer value, it is not feasible to be used as a currency we can use to facilitate most day-to-day transactions; the reason for this is that the exchange rate of Bitcoin-to-fiat currencies is too volatile.
Tether is an attempt to create a cryptocurrency that can be used for almost every day-to-day transaction.
The cryptocurrency is very stable, a characteristic you'll hardly find in most of the other cryptocurrencies.
The creator of Tether (Bitfinex) over-hyped the cryptocurrency when it was launched, but it is not a scam like some people try to paint it.
Furthermore, Bitfinex has now dropped all the unethical claims and has been more transparent about Tether. In short, Tether is a safe cryptocurrency to invest in.
Because of the rare nature of being able to be used in almost all day-to-day transactions, Tether is expected to grow massively in the next few years.
Price of Tether Today
[mcrypto id="188″]
4. Cardano
Cardano is a quite new cryptocurrency. It hasn't been fully launched, even though it is now online.
Cardano is championed by three companies — The Cardano Foundation, EMURGO, and IOHK. The Cardano Foundation is the main body behind the cryptocurrency; it has the responsibility of ensuring that Cardano turns out to be the great cryptocurrency it is meant to be.
EMURGO is an independent organization, but it serves as the arm of The Cardano Foundation responsible for generating profits; money will be needed to maintain and improve the cryptocurrency.
IOHK is the software engineering firm tasked to engineer and maintain the system; the company has a lot of experience in developing excellent cryptocurrency technologies.
The Cardano Foundation is the main entity behind Cardano, but users will be the ones to govern the cryptocurrency indirectly.
Cardano is being created to be a better Ethereum. It shares a lot of characteristics with Ethereum, but it is being designed to be more open, faster, and secure than Ethereum.
There is a lot of debates about whether this cryptocurrency will truly replace Ethereum, but no one denies that it has very great potential.
Price of Cardano Today
[mcrypto id="4217″]
Buy Cardano easily with Changelly
SEE ALSO: Top 11 Best Cardano (ADA) Wallets for Staking & Storage
SEE ALSO: 5 Best Ethereum Wallets for Safe trading and Storage
SEE ALSO: 3 Key Things to Look out for When Buying a Hardware Wallet
5. Dogecoin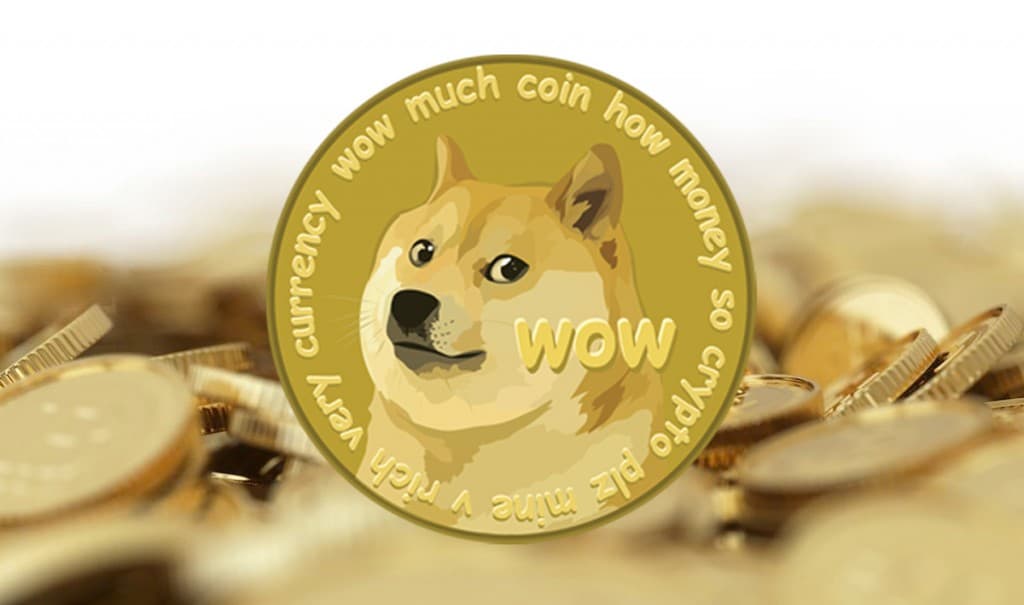 Dogecoin is one of the fastest-growing cryptocurrencies. The technology behind it is a custom version of the technology powering Litecoin.
Contrary to what most people think, Elon Musk is not the owner of Dogecoin. Yes, the billionaire promotes it, but he doesn't own the cryptosystem. Rather, Elon just owns an amount of Dogecoins.
The actual founders of Dogecoin are Billy Markus and Jackson Palmer. The cryptocurrency was founded in 2013. Dogecoin was initially created to be a joke, but people turned out to love it, so it started becoming serious.
The cryptocurrency was then promoted by Elon Musk and some other influential people, making the cryptocurrency an even more serious altcoin.
For the past 12 months, Dogecoin has experienced unprecedented growth. The cryptocurrency is expected to grow even much higher in value.
Some people claim the growth the be only a bubble, but that isn't true anymore. Dogecoin is now a strong cryptocurrency and it has a future.
Price of Dogecoin Today
[mcrypto id="4225″]
Final Thoughts
Once again, the top 5 altcoins with great upside potentials are Ethereum, Binance Coin, Tether, Cardano, and Dogecoin.
Short-term investments may not pay out very big, but long-term investments in any of them will certainly end up very rewarding.
Read More