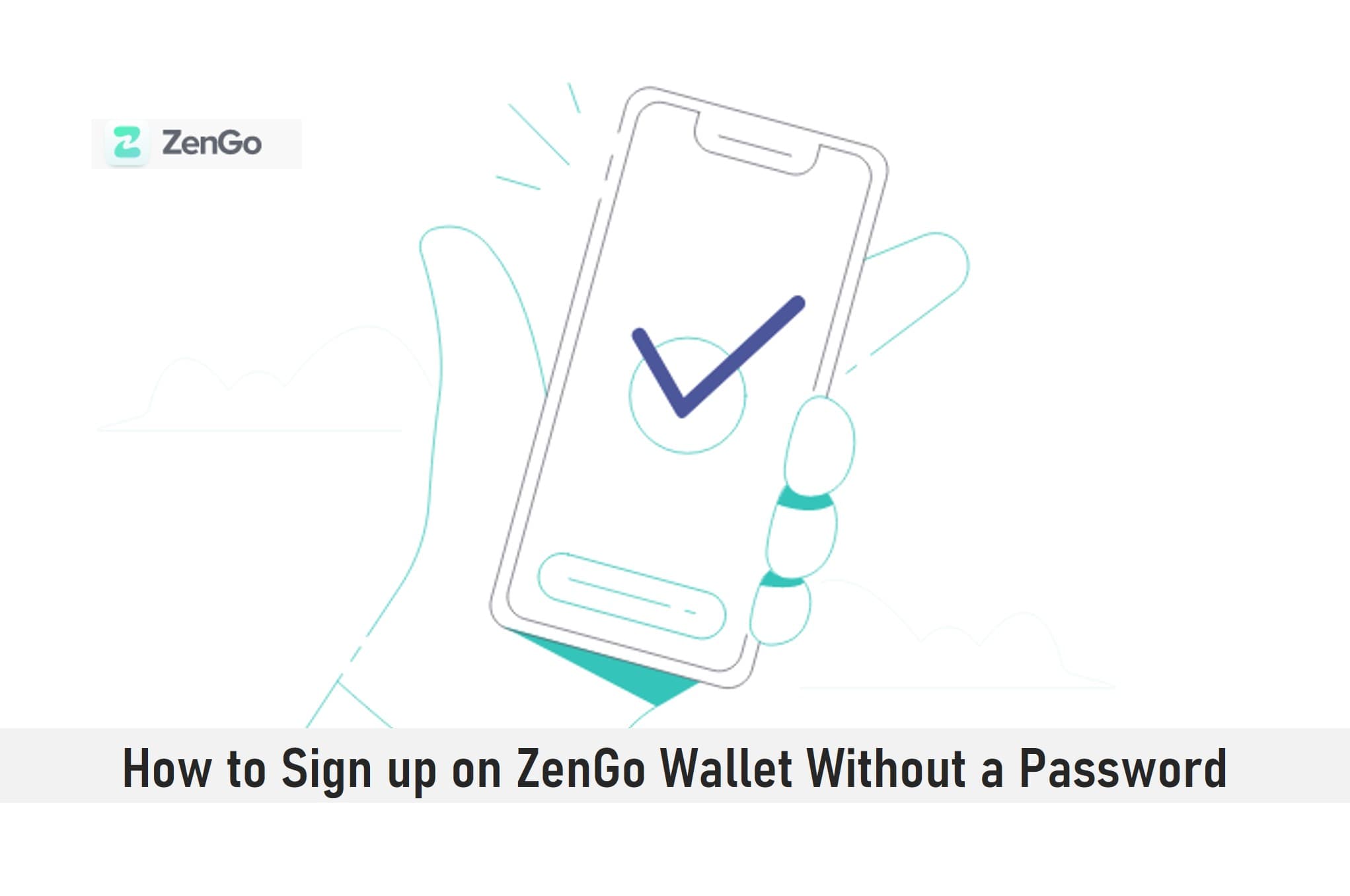 The crypto market has witnessed some amazing mobile crypto wallets, of which one is the ZenGo wallet.
When it comes to mobile crypto wallets, experienced crypto investors are well aware that signing up usually entails inputting a password to get started.
Fortunately for users of the ZenGo wallet, this feature is non-existent as they can easily sign in to the wallet without a password.
This is one feature that puts ZenGo wallet as one of the top-tier mobile crypto wallets in the crypto space.

Key Takeaways
• With the ZenGo wallet, users can easily sign up without the need for a password. All they need is a facial scan and a registered email.
• The ZenGo wallet does not make use of a password simply because of its facial recognition feature which limits third-party intruder wallet compromise.
• ZenGo believes users can be in total control of their crypto assets without the need for worry, which is part of what is important for creating personal finance without borders.
• Users cannot sign up for the ZenGo wallet if they do not have a mobile device that has facial recognition technology.
This article explores in detail the ZenGo crypto wallet, how users can sign up without a password on the wallet, and much more.
SEE ALSO: How to Link Ledger Nano X with a ZenGo Wallet
SEE ALSO: How Safe is the ZenGo Wallet?
SEE ALSO: How To Connect a Wallet to Phone with WalletConnect
SEE ALSO: How To Bridge WalletConnect with Web3.0
What is the ZenGo Wallet?
The ZenGo wallet is a simple and secure crypto wallet that users can make use of to safely secure their crypto assets as well as connect to DeFi apps.
This security has been made possible with the introduction of private facial biometrics and industry-leading encryption to keep users safe from account takeover attacks and phishing.
Other than the fact that users can securely store their crypto assets, they also get introduced to the world of web3, where they can discover NFTs, decentralized finance, crypto gaming, and thousands of Dapps.
All these and much more are made possible by WalletConnect, which ensures that users can seamlessly connect to the world of web3 in the blink of an eye.
How to sign up on ZenGo without a password
Signing up on ZenGo is quite easy, and contrary to what many users may think, there is no need for a password when getting started with the wallet.
To sign up on ZenGo without a password, users need to follow the steps below:
Step 1: Head on over to the Google Play Store or Apple Store to download the ZenGo wallet.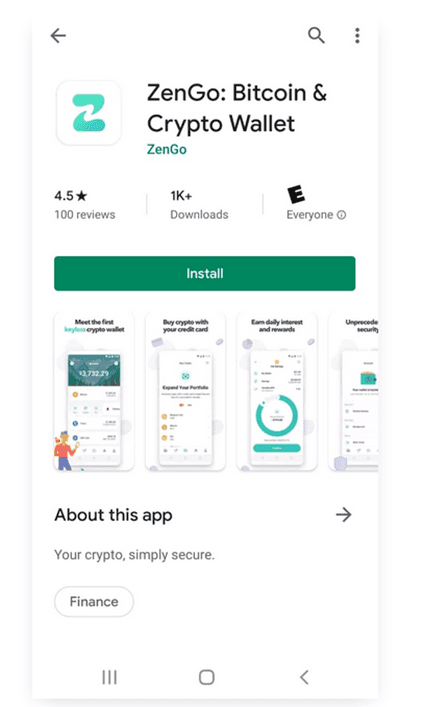 Step 2: Once downloaded, click on the application and swipe right.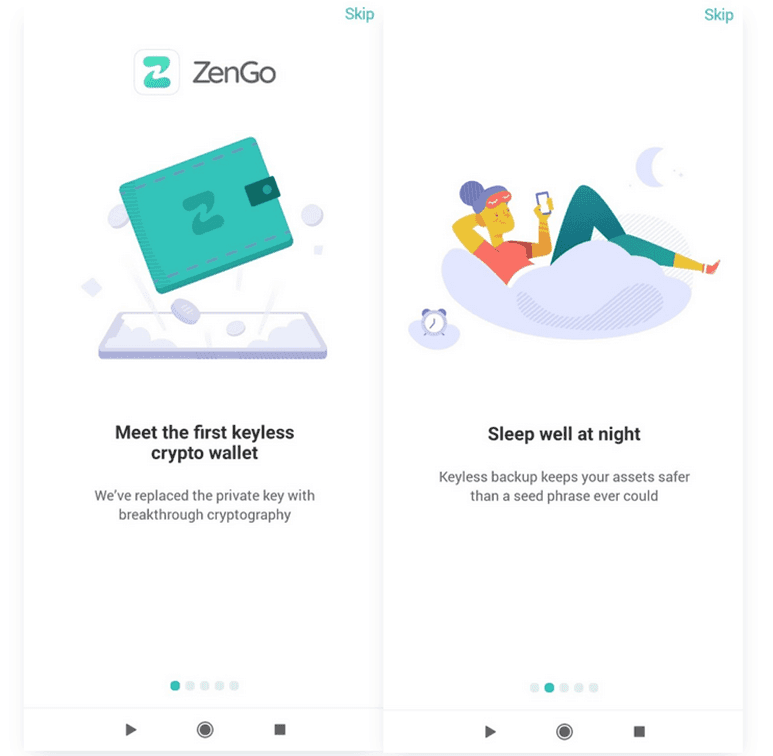 Step 3: Click on "Get Started."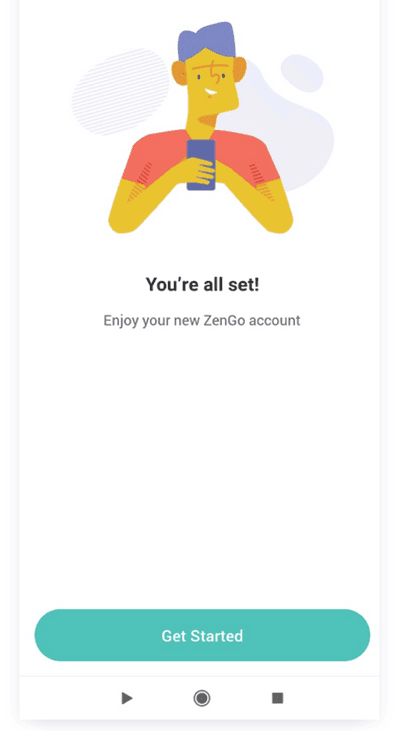 Step 4: Enter your email address to get started and head over to your inbox to confirm.
Step 5: Scan your face to finish setting up your wallet.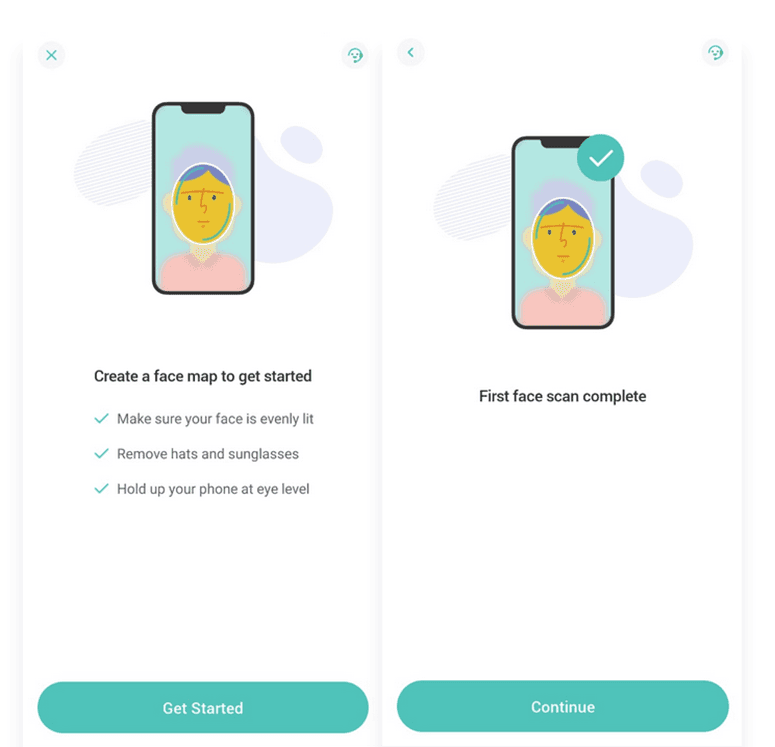 Step 6: Proceed to click the icon on the upper left-hand side of the screen, then on "Back Up Now."
Step 7: Click "Continue" to scan your face again.
Step 8: After all of these steps, you are now ready to start using the ZenGo mobile wallet.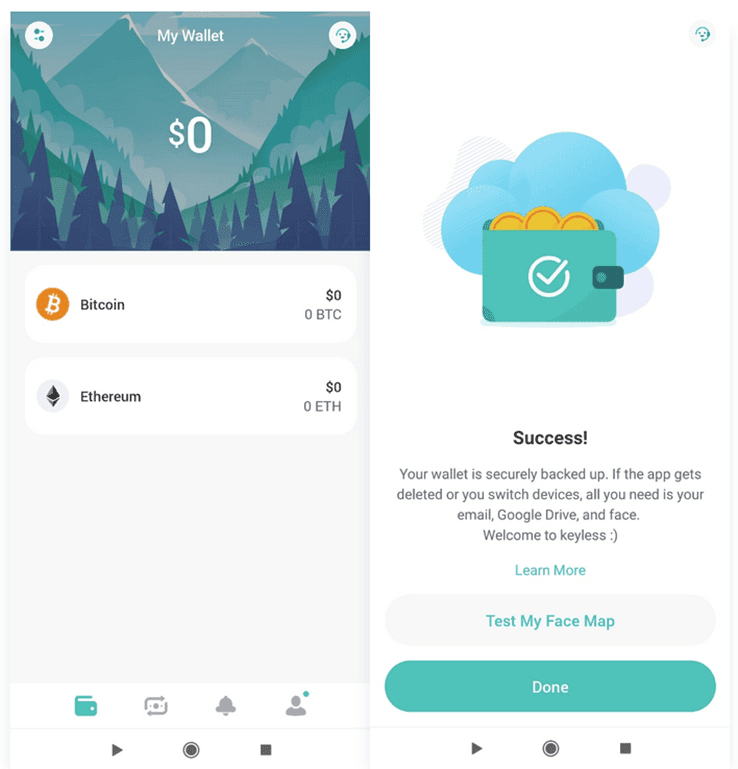 Note: To successfully make use of the ZenGo wallet, users would need to make sure they make use of a device that has face recognition technology. This is a requirement for users who wish to make use of the wallet.
In addition, users can only make use of Android 6 and above as well as iPhone 5 and above if they want to successfully make use of the ZenGo mobile crypto wallet.
The Mission of the ZenGo Crypto Wallet
It is one thing for a wallet to fulfill the basic needs of crypto users, and it is another for that wallet to go a step further towards achieving something special for its users.
This is where the ZenGo crypto wallet makes the difference.
According to ZenGo, it has four core missions it plans to achieve, which are explained below:
Creating personal finance without borders
Since the dawn of time, progress has always been about removing friction, borders, and constraints on social and economic opportunities.
However, personal finance is still a privilege reserved for very few, excluding the majority, either because of its complexity or unavailability.
This, however, is about to change as ZenGo believes the time is now when users all across the globe can achieve personal finance and control using the ZenGo wallet.
In addition, we live in a time of transition to a new form of economy that is needed and will make the world a better place: a place with more freedom to access financial services and economic wealth everywhere.
A borderless economy is coming
ZenGo believes every asset that represents or enables our economies and societies should be digitized and natively represented on blockchains.
Being represented electronically in a centralized database is not good enough; we need indisputable, verifiable proofs of existence and ownership, mathematically coded and represented, for anyone to verify and use, trade, send, or receive them.
According to ZenGo, the digitization of assets will enable a true borderless economy where anyone in the world can simply and freely participate without any hindrance whatsoever.
Users will also get to enjoy instant access to credit to build thriving businesses, simple invoicing and payments for independent workers, asset trading, and more.
A borderless bank will be created
To enable this evolution, every person will need a digitally trusted interface (often called a wallet) to own, control, and manage their digital assets and use them to transact, trade, and build their wealth.
In a world where everything is digital-first, control, safety, and simplicity are critical so that people have peace of mind.
Since at this time, users are in control, technology will need to provide better ways to guarantee safe access, management, recovery, and operational safety in this borderless economy.
Wallets will play a critical and central part as the primary trusted gateways to this borderless economy.
The frontier between wallets and exchanges will blur even more. Wallets will be as important as traditional banks were to traditional money.
Create an age of simplicity
ZenGo's mission is to enable anyone, anywhere, to actively participate in the borderless economy simply and safely.
ZenGo is building a borderless financial service that will support all relevant native crypto protocols, digital assets, and financial services.
It will integrate and play respectfully with legacy rails and rules to facilitate the necessary transition from a bordered economy to a borderless economy.
Frequently Asked Questions (FAQs)
Can I still use ZenGo if my selfie camera is broken?
Yes, you can make use of ZenGo with a passcode to make transactions, but you cannot recover or create a recovery kit for your wallet without a working selfie camera.
What devices does ZenGo support?
ZenGo supports both Android and iPhone devices. For Android, the minimum requirement is Android 6, while that for the iPhone is iPhone 5.
Final Thoughts
The ZenGo wallet is one of the best crypto mobile wallets out there for crypto users. The fact that it allows users to sign up without a password and at the same time offers other amazing services apart from crypto security, makes it one to check out.
Read More