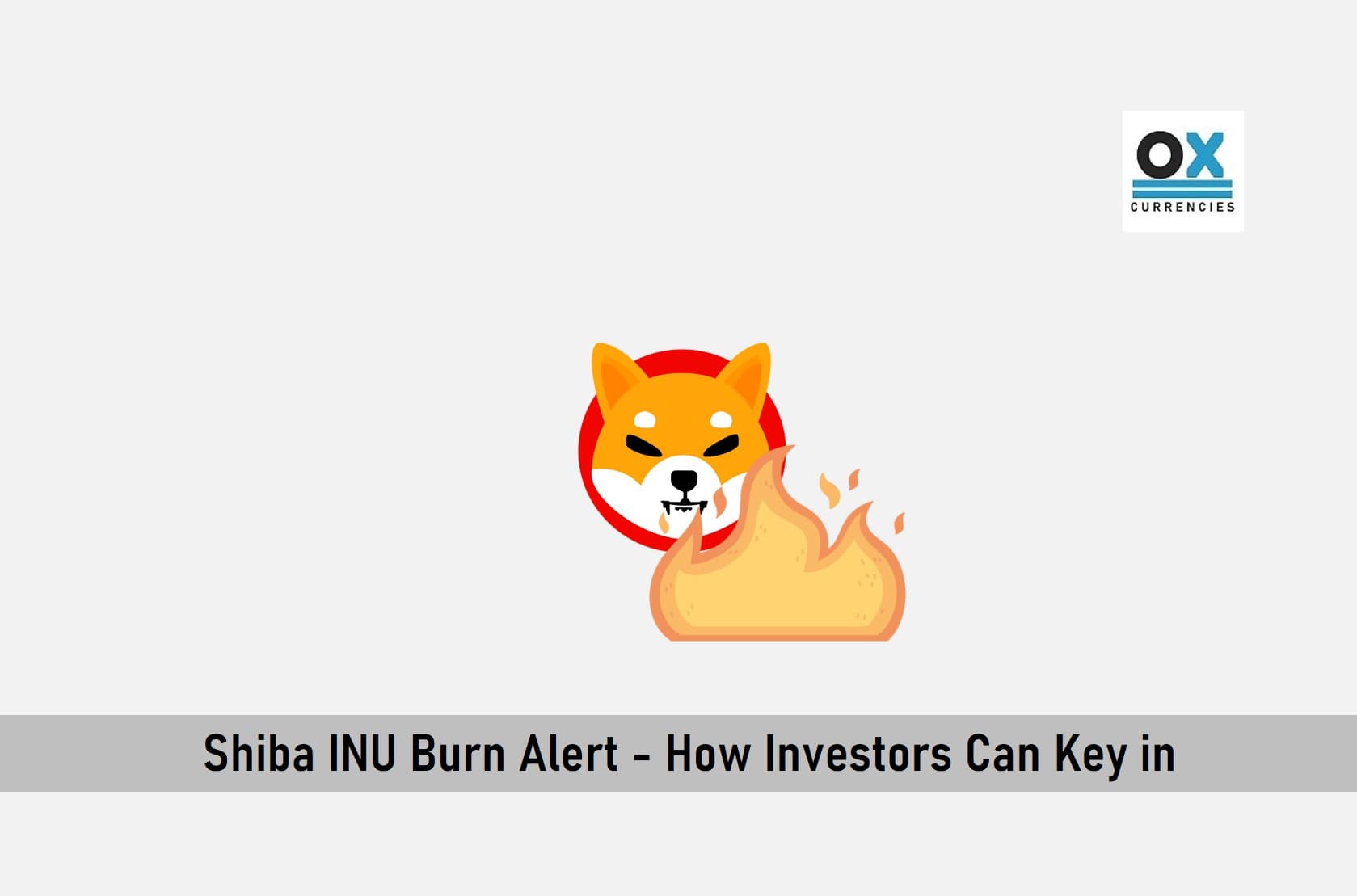 Shiba INU Coin (SHIB) is a decentralized cryptocurrency developed within the Shiba INU Ecosystem and built on top of the Ethereum blockchain like several other coins.
SHIB is a Meme coin that was launched to rival Dogecoin or "Dogekiller" and has taken over some of its markets and still rising as one of the top choices for investors in the crypto market.
The recent Shiba INU rally has shifted the attention of a lot of people, especially investors to buying and hodling, leading to a decrease in the amount of Shiba INU being sent to dead wallets.
In this article, we will look into how investors can key into the Shiba INU burn.
Key Takeaways
 • The Shiba INU coin was created by an anonymous person named Ryoshi in August 2020
 • The Shiba INU ecosystem has emerged as one of the most used smart contracts by the 5,000 largest Ethereum whales.
  • According to Shytoshi Kusama, true community effort is the one requirement for massive SHIB burning
  • Analysts believe Shiba INU could contINUe its rally despite the price trend's vulnerability.
 • More than 410.3 trillion Shiba INU tokens have been destroyed since the implementation of the burn mechanism based on data from Shibburn.
  • Shibarium, a layer-2 scaling solution, is widely anticipated because of the impact it is going to have on this coin.
 • The Shiba INU project has also partnered with some popular and well-known brands like Disney and Netflix and it's said to be developing its metaverse, 'SHIB The metaverse'.
 • The co-founder of Ethereum Vitalik Buterin has been one of the major supporters of Shiba. He catalyzed the 41% Shiba tokens burn in May last year.
SEE ALSO: Shibarium Blockchain-What Is SHIB's Next Plans
SEE ALSO: What is Shiba Inu SHIB Backed By?
SEE ALSO: 10 Things You Should Know Before Buying SHIBA INU
In the years to come, even bigger developments beyond its 2022 growth are projected for the Shiba INU coin according to crypto analysts. 
Two major Shiba INU developments, the Shibarium, and the Shiberse according to these analysts will be a game-changer for the project. Shibarium is a scaling protocol designed to scale Ethereum, which is the network that Shiba INU is running on.
Once this scaling protocol is launched, it will significantly reduce the amount gas users have to pay when transacting SHIB and as a result have a huge impact on the coins.
One way investors can key in is by buying and hodling the SHIB since the Shiba INU developers have launched a new burning mechanism on its ShibaSwap exchange which allows holders to burn their tokens while simultaneously earning passive income.
Burning in this sense means permanently removing those tokens from circulation by sending them to dead addresses or crypto wallets it cannot be retrieved or recovered from.
This is and will be of great benefit to investors because a scarce crypto asset is preferred over one with an unlimited supply of high inflation rates.
So the more the SHIB becomes scarce, the more its value will rise and investors can invest their resources and make profits in the long run.
Frequently Asked Questions (FAQs)
Q1. Can a Shiba reach 1 cent?
Yes, the Shiba INU price can reach 1 cent in about 13 years if the coins rise at an annual rate of 30% and the support community can burn about  3-4% of the coins in circulation annually.
Q2. How much will Shiba be worth in 5 years?
According to the SHIB price prediction, a long-term increase is projected for the Shiba INU coins with the price to hit as high as $0.000121 in 2027. So with 5 years of investment, the revenue accrued is expected to be around +860.32%.
Q3. Is Shiba INU a good investment?
When we consider its market cap, it is a very valuable coin but much of its value is based on hype and entertainment. So with that in mind, it's not advisable to invest too much of your money in it. Although you can easily make a lot of cool cash through it, it's not reliable for long-term investments.
Q4. Is Shiba INU good for the long term?
Due to the hype that has been built around the Shiba INU, investors do expect that it will perform well even in the future to come. But being based on hype alone does not guarantee its reliability for long-term investments.
Final Thoughts
Even though the future seems pretty bright considering various predictions and analyses by top analysts across the world, investors should still ensure they take extreme caution and proper research before dabbling into the project.  
Similar to other projects, a fixed or reduced supply doesn't always signify increased value, so the outcome of the burning portal remains to be seen.
Read More