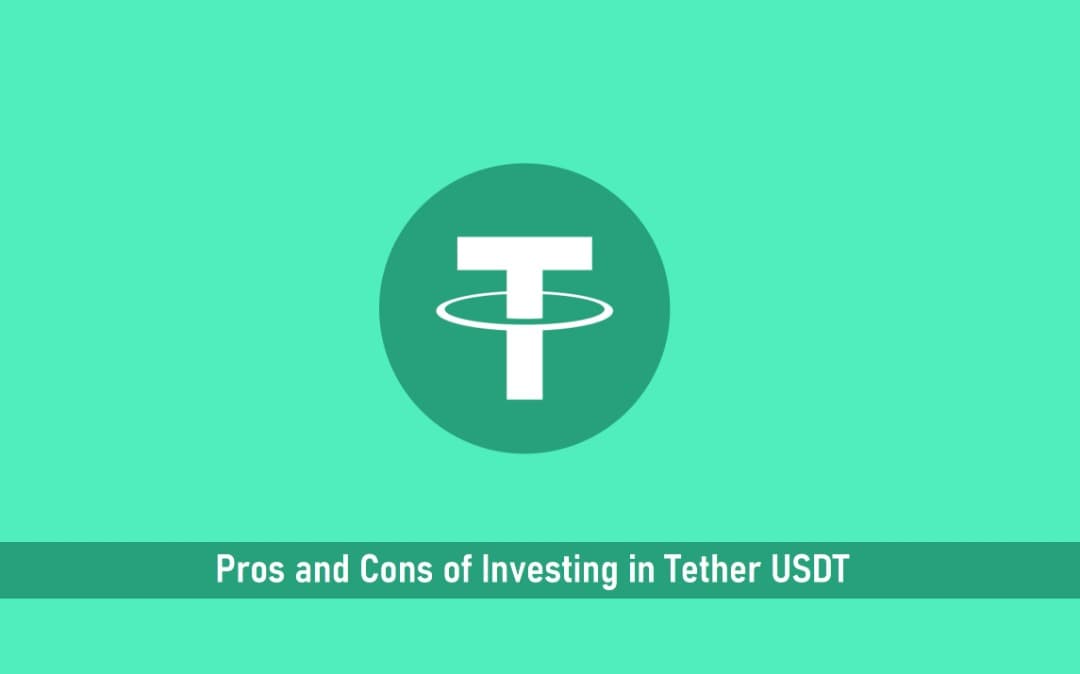 Tether (USDT) is a blockchain-based cryptocurrency whose circulating tokens are backed by an equivalent amount in US dollars, making it a stable coin with a price set at $ 1.00. Investing in Tether USDT means less risk as it is a stable coin with less volatility comapred to non-stable coins.
Stablecoins follow traditional fiat currencies, like the dollar, euro, or Japanese yen, which are held in a designated bank account.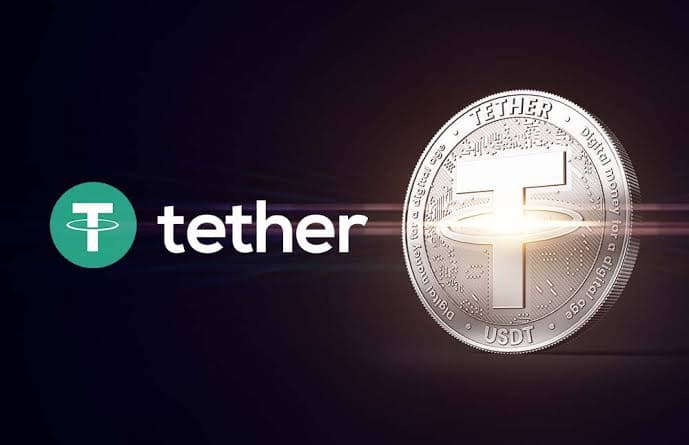 Key Takeaways
•Tether (USDT) is a stablecoin, a type of cryptocurrency that aims to keep cryptocurrency valuations stable.
•Tether is used by crypto investors who wish to avoid the extreme volatility of other cryptocurrencies while retaining value in the crypto market.
•In April 2019, the New York attorney general accused Tether's parent company of hiding a loss of $ 850 million.
•Tether tokens trade under the symbol USDT.
SEE ALSO: How To Do USDT Coin Arbitrage for Impressive Gains
Tether tokens, which were developed by the crypto exchange BitFinex, are the native tokens of the Tether network and trade under the symbol USDT.
As of October 2021, the USDT is the fifth largest cryptocurrency by market cap, valued at over $ 68 billion.
Pros and Cons of Tether USDT at a Glance
| | | |
| --- | --- | --- |
|   | PROS | CONS |
| 1 | Stability and aligns with the USD | No possibility of USDT mining |
| 2 | High Capitalization | Centralization status |
| 3 | Fast transactions and low fees | Opacity |
| 4 | USDT is much more reliable than Bitcoin or Ethereum | It is difficult to sell large amounts of USDT on Tether exchanges |
| 5 | The level of acceptance of the coin by the crypto community. Many investors use tokens outside the market | To buy or sell USDT digital coins on the company's website, you must provide scans of documents |
| 6 | There are fiat reserves. According to the company, the coin is fully backed by dollar reserves. | The company can complicate the procedure for buying or exchanging USDT at any time |
Understanding the Ties
Tether belongs to a breed of cryptocurrencies called stablecoins that aim to keep cryptocurrency valuations stable, as opposed to the large swings seen in the prices of other popular cryptocurrencies like Bitcoin and Ethereum. This would allow it to be used as a medium of exchange and a mode of storing value, instead of being used as a medium for speculative investments.
Tether specifically belongs to the stable coins category with fiduciary guarantee. This means that a fiat currency like the US dollar, euro, or yen supports every cryptocurrency in circulation.
Other categories of stablecoins include crypto-collateralized stablecoins, which use cryptocurrency reserves as collateral, or unsecured stablecoins. Unsecured stablecoins have no collateral but work in a manner similar to a reserve bank to maintain the necessary supply of tokens, depending on the economic situation.
Tether has been specially designed to build the necessary bridge between fiat currencies and cryptocurrencies and provide stability, transparency and low transaction fees to users.
It is pegged to the US dollar and maintains a 1 to 1 ratio with the US dollar in terms of value. However, there is no warranty provided by Tether Ltd. for any right to redeem or exchange Tethers for real money – that is, Tethers cannot be redeemed for US dollars.
According to a study by CryptoCompare, a global data provider to the cryptocurrency market, bitcoin trading at Tether still accounts for the majority of BTC traded in fiat or stablecoin. As of February 2021, 57% of all bitcoin exchanges were made in USDT. Tether remains a major source of liquidity for the cryptocurrency market.
Tether was launched as RealCoin in July 2014 and was renamed Tether in November by Tether Ltd., the company responsible for maintaining the reserve amounts of fiat currency. It began to be marketed in February 2015.
Controversial
In November 2017, Tether was reportedly hacked with $ 31 million in stolen Tether coins, after which a hard fork was made. In January 2018, he encountered another hurdle as the audit necessary to ensure that the actual reserve is maintained never took place.
Instead, he announced he was parting ways with the audit firm, after which he received a subpoena from regulators. Concerns over whether the company, accused of lacking transparency, has enough reserves to support the coin have been pervasive.
In April 2019, New York Attorney General Letitia James charged iFinex Inc., the parent company of Tether Ltd. and operator of the cryptocurrency exchange Bitfinex, for hiding from investors a loss of $ 850 million in customer and business funds.
Court documents indicate that these funds were turned over to a Panamanian entity called Crypto Capital Corp. without contract or agreement, to process customer withdrawal requests.
In a statement, the companies said the filed documents "were drafted in bad faith and are riddled with false claims. On the contrary, we have been informed that these amounts of crypto capital are not lost but have, in fact, been entered and saved.
We are and have worked actively to exercise our rights and remedies and obtain these funds. Unfortunately, the New York attorney general's office appears to intend to undermine these efforts to the detriment of our clients.
Tether tokens can be traded on popular cryptocurrency exchanges such as Binance, CoinSpot, BitFinex, and Kraken.
SEE ALSO: Top 10 Cryptocurrencies With The Fastest Blockchains In The World
Pros
Now let's go over the advantages of cryptocurrency:
•Stability of the exchange rate. Buying USDT tokens allows you to preserve the value of capital, regardless of the situation on the cryptocurrency market. Therefore, the Tether system is also called the "safe haven" of the crypto market.
•There are fiat reserves. According to the company, the coin is fully backed by dollar reserves. This means that there is enough money to transfer absolutely all USDT to USD. Despite the fact that the real figure is about 74%, Tether's closest competitors have no reserves at all. Therefore, USDT is much more reliable than Bitcoin or Ethereum.
•The level of acceptance of the coin by the crypto community. Many investors use tokens outside the market. For example, they can pay for goods or subscriptions to Internet services. Fast transactions and low fees. In the summer of 2020, Tether launched its token on the sidechain of the Ethereum network – OMG Network Plasma.
•Capitalization level. Tether (USDT) is currently in the top 5 in terms of market capitalization.
Cons
However, this project also has certain nuances that a potential investor should take into account:
•Centralization. If you analyze stablecoin transactions, you will notice that most of the digital coins are stored in 104 wallets. Therefore, experts believe that holders of most tokens can strongly influence the USDT rate. This is not to the liking of orthodox investors who prefer to invest in more "free" currencies.
•Opacity. The fact is that the Tether Limited website says that the token is 100% backed by fiat reserves. However, the US Commodity Futures Trading Commission has filed a lawsuit against the company over the dubious data. After that, the authors of the network declared 74% of the collateral, but so far it has not been possible to verify these figures.
•To buy or sell USDT digital coins on the company's website, you must provide scans of documents. However, de-anonymization can be avoided by buying tokens on crypto exchanges.
Frequently Asked Questions (FAQS)
1. Is USDT a good investment 2021?
Tether is not necessarily a long-term investment that will grow your money by itself, because it stays pegged to the U.S. dollar.
2. Who owns tether USDT?
Bitfinex
3. Is USDT safe to buy?
Stablecoin Tether (USDT) is the third biggest cryptocurrency by market capitalization. It's also the biggest stablecoin on the market. But its popularity doesn't necessarily make it a safe investment.
SEE ALSO: 7 Cryptocurrencies that Will Make You a Millionaire in 2021
Final Thoughts
The emergence of the stablecoin Tether has brought convenience to the world of cryptocurrencies, since the need for multiple exchanges of fiat into crypto and vice versa has significantly decreased. It turns out that USDT is a necessary and useful asset for crypto trading.
Despite various questions about the availability of reserves, their volume over the past couple of years has led to believe in the value of Tether as a stablecoin.
Bitcoin fans believe that Tether is obscenely similar to fiat money due to its centralization. The system grants permission to use and depends on a third-party organization, which the "correct" cryptocurrency should not have.
Read More