You might be concerned about the compatibility of your preferred coin with the Paybis crypto exchange before you sign up.
In this article, I will highlight the supported coin wallets on the Paybis exchange, the features of these wallets, and other important aspects of the Paybis exchange.
Paybis is a UK-based crypto exchange founded in 2014, the exchange has grown to become a notable name in the Baltics. The company has expanded the frontiers of crypto to fiat trading with a variety of often unusual payment methods giving users more flexibility when sending and receiving payments.
Paybis services are available in over 180 countries worldwide, with some of them including low commissions and instant payouts.
Key Takeaways
 • Paybis currently has 7 coin wallets on its platform for only 7 cryptocurrencies out of over 30 cryptocurrencies supported.
 • Each of the Paybis wallets comes with unique features that make it stand out from the rest, especially in terms of optimality and usage.
 • Paybis does not charge any withdrawal or set up fees on any of its crypto wallets.
 • With Paybis, you can rest assured that your crypto assets are in safe and secure hands without any compromise whatsoever.
SEE ALSO: Is Paybis Compatible With Ledger Nano Wallets?
SEE ALSO: What Coins Are Supported On Paybis Exchange?
SEE ALSO: How Fast Does Paybis Send My Coins?
In terms of crypto wallets, Paybis has seven coin wallets for only seven cryptocurrencies out of over thirty supported cryptocurrencies.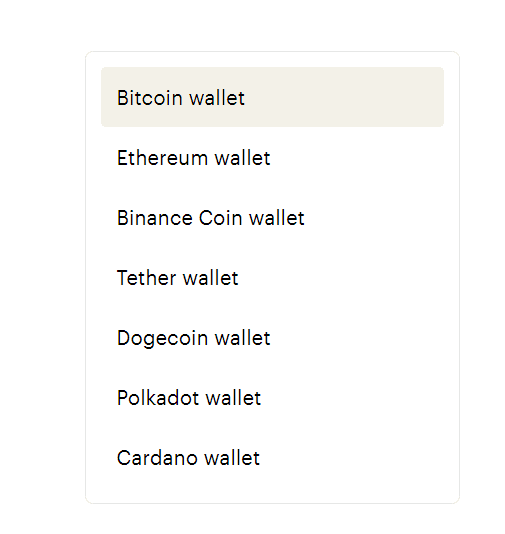 This means that you can safely direct your cryptocurrencies straight to your online wallet all on the same platform without the need to move them to an offline hardware wallet.
Examples of the supported crypto wallets by Paybis include Bitcoin Wallet, Binance Coin Wallet, Ethereum Wallet, Tether Wallet, Cardano Wallet, Dogecoin Wallet, and Polkadot Wallet.
These wallets all have their unique features but for the sake of simplicity, I will be taking a look at three of these wallets so that you can have an understanding of how the wallet works as well as their features.
Paybis Bitcoin Wallet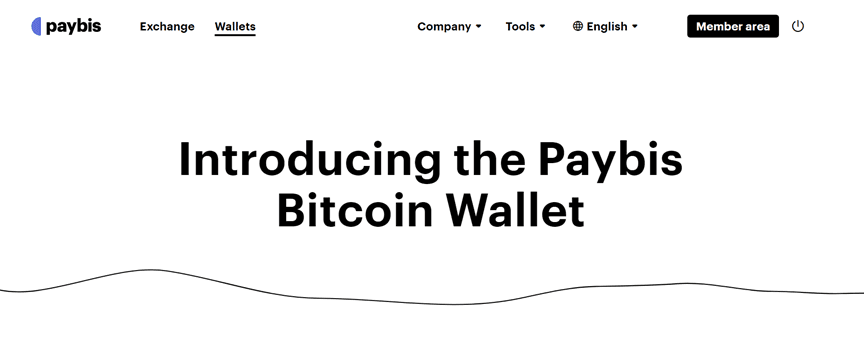 The Paybis Bitcoin wallet is a unique identifier used to store and manage your crypto. It shows how much crypto you have, and you can deposit more crypto to it, transfer it to other wallets, or just keep it safe.
The wallet was also built to be intuitive, fast, and secure, providing you with total control of your funds without the need for withdrawal fees.
Features
A fully-fledged online Bitcoin wallet — store, manage and transfer your crypto with ease.
Simple and easy to use — just like the Paybis exchange itself.
No setup fees — get a free Bitcoin wallet in just a few clicks.
No additional commissions — only the standard Bitcoin transaction fees apply.
Safe and secure — your Bitcoin wallet is protected by the strictest safety standards.
Never lose your crypto — if necessary, you can easily restore your BTC wallet.
Paybis Ethereum wallet

A crypto wallet is used to access, store, and manage your crypto. It is unique and decentralized — no two ETH wallet addresses are the same, and there is no single authority issuing crypto wallets.
There's a large variety of wallets to choose from online services, applications, even hardware wallets. The underlying principle, however, remains unchanged: a simple online Ethereum wallet does the same thing as a dedicated hardware device.
There's one more thing. In addition to being very popular crypto in its own right, Ethereum is also a platform for dozens of other tokens. This means that you can store all ERC-20 tokens in your own Ethereum wallet.
Features
Safety first — strictest security standards ensure the safest Ethereum wallet.
Full-featured online Ethereum wallet — store Ethereum and dozens of ERC-20 tokens.
Simple and intuitive design — perfect for beginners, powerful enough for pros.
Easy to get started — open a free Ethereum wallet in a few clicks.
No withdrawal fees — you're always in charge of your crypto.
Seamless integration — works great with the Paybis exchange.
Paybis Cardano Wallet
A Cardano wallet is a unique identifier used to access, store and manage your crypto. It has its address used to send and receive your crypto.
There are several kinds of wallets: they can be an online service, an app, or even a dedicated hardware device. They all work the same, however, so you can pick the one that suits you best.
The Paybis Cardano wallet comes without any restrictions, and you can access it right from your Paybis profile.
Features
Safety first — get a reliable, trustworthy, and secure Cardano wallet.
Full control — use your crypto in any way you want.
No hidden charges — a free ADA wallet without any withdrawal fees.
Simple and intuitive — perfect if you're just starting.
Easy to set up — it only takes a few clicks to get an online ADA wallet.
A perfect fit — works great with the rest of the Paybis exchange.
Having taken a look at three of these wallets, you can head on to the Paybis platform here to find out more and to also take a look at what makes the rest of the crypto wallets unique.
This should guide you as to which crypto to buy and hold, and which wallet to use in turn.
Final Thoughts
The Paybis wallets are unique wallets that provide awesome features to investors and Paybis users alike.
Currently, Paybis provides online wallets for only seven cryptocurrencies, but it is possible that in the future, more will be released.
Read More