How Many Dogecoins Are in Circulation?
Dogecoin is an altcoin that started with a supply limit of 100 billion coins which was seen to be way beyond the acceptable supply depth as many other top cryptocurrencies like Bitcoin.
Dogecoin was created to be a sort of joke as a payment system making fun of the wild speculation in cryptocurrencies at the time. Despite its satirical nature, some consider it a legitimate investment prospect.
In February 2014, Dogecoin's founder Palmer Jackson announced that the limit will be removed to reduce the inflationary pressures the coin witnessed.
By mid-2015, the 100 billion Dogecoin had been mined and a new supply of 5 billion was added yearly to ease circulation and control its pricing.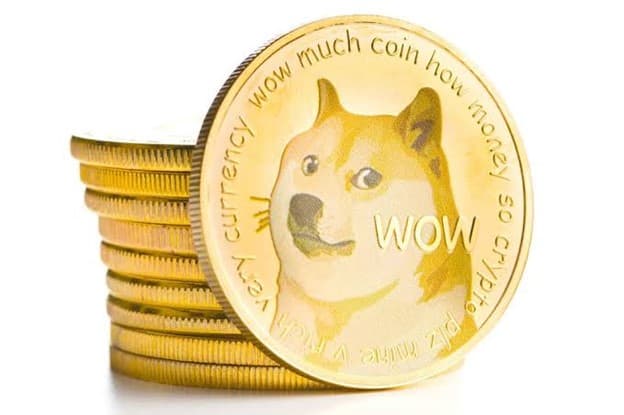 Key Takeaways
 • Comparing Dogecoin, Bitcoin, and Ethereum, Dogecoin has the lowest transaction fee, whereas Bitcoin and Ethereum have prohibitively high transfer fees. For example, the transaction fee for Ethereum was $11, the transfer fee for Bitcoin was $13, and the fee for Dogecoin was $0.08.
 • Despite some crypto factions' strong belief that Doge's best days are yet to come, many analysts believe that this rally is a flash in the pan. Bitcoin's dominance has dwindled as attention has shifted to altcoins, but funds are expected to flow back into this cryptocurrency soon.
 • Dogecoin is not competing in becoming a store of value like Bitcoin, instead, the Doge's primary goal is to become a means of efficient payment.
 • Mining Dogecoin takes 1 minute with a reward of 10,000 DOGE per block compared to Litecoin that takes 2.5 minutes and Bitcoin 10 minutes.
SEE ALSO: Dogecoin Mining Essentials: How to Mine Dogecoin on PC
SEE ALSO: 15 top US Companies that Accept Dogecoin as Payment
Can Dogecoin Be Capped?
There is no cap on Dogecoin for four main reasons…
1. To discourage hoarding, enhance circulation, and improve liquidity,
2. Replace lost coins,
3. Continuously reward miners for keeping the network secure, and
4. keep transaction fees low compared to other coins.
Most cryptocurrencies, including Bitcoin, Binance Coin, Cardano, and others, have a cap. Dogecoin, on the other hand, has no cap. Every minute, the Doge blockchain adds 10,000 coins to the network. Every year, 5.256 billion coins are added at this rate.
There is a common misconception that Dogecoin used to have a cap, but that it was later removed by developers. It isn't true. Since its inception, this coin has lacked a cap. The decision to not include a cap was deliberate, not unintentional.
The Dogecoin developers are open to putting a hard cap on Doge, but the proposer must provide practical solutions to secure this network. 
An independent analyst proposed to the Doge developers in January 2021 to implement a cap on Dogecoin. However, developers were vehemently opposed to the idea due to the numerous negative consequences that would result from the hard cap.
Dogecoin can create a cap, but doing so will make Doge deflationary, increasing transfer fees similar to Bitcoin. In the long run, deflationary crypto offers few incentives to blockchain miners. If miners abandon the cryptocurrency network due to unprofitability, blockchain networks will become vulnerable to a 51% point of attack (blockchain hack).
SEE ALSO: How To Accept Dogecoin As A Payment System On A Website
SEE ALSO: Is Dogecoin An ERC20 Token? – All You Need To Know
Dogecoin is not competing to become a store of value in the same way that Bitcoin is; instead, Doge's primary goal is to become a currency.
As you can see, although Dogecoin has an infinite supply, the actual inflation rate falls, making this coin deflationary.
It is well known that some people would like to see a cap on Doge because a cap creates fictitious scarcity and soars the crypto market cap. Dogecoin, on the other hand, is designed in such a way that it will not become the next Bitcoin.
In the United States, there are two types of bank transfers. Wire transfers and ACH transfers are both options. Wire transfer, on the other hand, is not widely used. We use ACH transfers the majority of the time. ACH transactions are used to process our checks, credit card payments, and payments between bank and brokerage accounts.
ACH transfers typically take two business days, whereas wire transfers are instant. So, why don't people prefer Wire to ACH? The main reason for this is the transfer fee or cost. Institutions typically charge $20 to $30 to wire money. ACH, on the other hand, is free for consumers and has a low transaction fee for businesses. This is why people prefer ACH to wire transfers.
Similarly, among Dogecoin, Bitcoin, and Ethereum, Dogecoin has the lowest transaction fee, whereas Bitcoin and Ethereum have prohibitively high transfer fees. For example, the transaction fee for Ethereum was $11, the transfer fee for Bitcoin was $13, and the fee for Dogecoin was $0.08.
Dogecoin's fantastic low fee is only possible due to Dogecoin's inflation. As a result, once Doge implements the cap, it will become yet another unusable cryptocurrency.
Is Dogecoin BEP2 or BEP20?
BEP2 is a Binance Chain token standard, whereas BEP20 is a Binance Smart Chain token standard.
Dogecoin is a BEP20 as it has a Binance Smart Chain token standard.
What is BEP20?
The Binance Smart Chain token (BSC) standard is BEP20. BEP20 is a token standard that is similar to Ethereum's well-known ERC20 smart contract-compatible specific protocol. The token standard ensures that the token has basic capabilities such as transferring, returning a balance, and examining token ownership.
BEP20 is a token standard for programmers that allows anyone to create tokens. With Ethereum gas fees at an all-time high, there is an immediate need for a smart contract-compatible DeFi platform with lower rates.
For token management, BEP20 has a standard set of directives or rules. The BEP20 coin has also been found to be compatible with the ERC20 and BEP2 tokens.
What is BEP2?
BEP2 is an abbreviation for Binance Chain Evolution Proposal 2. BEP2 is a technical standard for creating and deploying new Binance Chain tokens.
It establishes a set of rules and technical specifications that tokens must adhere to function within the Binance Chain ecosystem. ERC20 is a token standard on the Ethereum blockchain that is very similar.
Is Dogecoin Better than Bitcoin?
Some cryptocurrency enthusiasts argue that Doge has several advantages over Bitcoin.
One of the most significant is that transaction fees on this network are significantly lower, making this altcoin more practical for everyday payments. (In fact, the Dallas Mavericks allow DOGE to be used to purchase basketball team merchandise.)
Others contend that it is far more profitable and easier to mine and that it is not dominated by crypto whales. However, it is worth noting that only one address currently holds 28.35 percent of all Doge in existence.
SEE ALSO: 6 Best Dogecoin Wallets for Safe Storage
Will Dogecoin Beat Bitcoin?
Despite some crypto factions' strong belief that Doge's best days are yet to come, many analysts believe that this rally is a flash in the pan. Bitcoin's dominance has dwindled as attention has shifted to altcoins, but funds are expected to flow back into this cryptocurrency soon.
Morgan Creek's Mark Yusko told CNBC that he believes Bitcoin will survive and thrive, and that it could reach $250,000 within a few years, but that many of the 10,000 cryptocurrencies will eventually vanish. He went on to call Doge "useless."
Are Dogecoin Faucets Real?
A Faucet is referred to as a waterbowl in Dogecoin. They enable you to collect free coins at regular intervals.
Each waterbowl has its time limit, but you can typically only "claim" coins once every few hours or once per day.
A waterbowl usually gives out around 1 Dogecoin per claim. It's a great way for new shibes to get started with a small amount of Dogecoin. All you have to do is copy your address from your wallet's receive section and paste it into the waterbowl.
A Dogecoin Faucet is the simplest way to obtain free DOGE. There are a plethora of them available on the internet for anyone to use. Some of them only require you to press a button at regular intervals, while others require you to complete a few tasks.
The rewards that can be obtained from them vary as well. In this article, we will go over the most rewarding Dogecoin faucets that you can use to get some free cryptocurrency.
Here are a few examples of Dogecoin Faucets:
1. Allcoins.pw Dogecoin Faucet
One of the most profitable Dogecoin faucets is Allcoins.pw. There are numerous cryptocurrencies available, including Dogecoin, Bitcoin, Ethereum, and Litecoin. Every 6 minutes, you can claim Doge by simply clicking a button.
You can earn more coins between spins by playing games, offerwalls, or using the autofaucet.
This faucet also gives you a generous 50% commission on your referral's earnings. You can share your referral links with friends and invite them to participate to be rewarded. You can also use the faucet to mine Dogecoin if you want to earn even more.
You can easily download Command Miner and run it in the background of your computer. While you do other things, this mines Dogecoin on autopilot.
It is worth a shot if you want to get a good amount of free Dogecoin from a fun faucet.
SEE ALSO: Is Dogecoin a Shitcoin? – All You Need to Know
2. Fly-Doge Faucet
This is one of the most amazing Doge faucets I've ever seen. Since its inception, it has distributed over a million Dogecoin.
You can win up to $200 in Dogecoins every hour by using this Dogecoin faucet. Once you've signed up, all you have to do is click the button and you're ready to go. You can earn more money by rolling every hour.
They also have an affiliate program where you can earn 20% of the Doge earned by your affiliate. You can also play a HI-LO bet game to multiply your Doge.
You can withdraw your Dogecoin at any time, but the faucet will pay you interest if you keep it in your faucet wallet.
Payments are sent to fly-mart.com, where they are converted to tokens at the current exchange rates. Perhaps the most interesting aspect of this faucet is that you can use it to obtain crypto loans via local bank transfers. This is one of the best Dogecoin faucets available online, so give it a shot.
3. FireFaucet
Another site where you can get free Dogecoin is FireFaucet. It, too, offers rewards in other cryptocurrencies, similar to Allcoins.pw.
The fact that there is no time interval between spins is one of the most notable features of this Dogecoin faucet. This means you can spin as many times as you want without waiting even a second. Of course, this significantly increases your earning potential.
The faucet also pays users a 20% commission when they refer others to use it. They are entitled to the commission for as long as the referrals continue to earn. There are a variety of bonuses and other ways to win more Dogecoin. Daily Rank Rewards, Daily Achievements, and levels are examples of these.
When a certain threshold is reached, payment is sent directly to your private wallet. There are 9 cryptocurrencies supported in total, so you can earn any other cryptocurrency besides Dogecoin. Try it out to earn Doge and other digital assets.
What is the Price of Dogecoin Today?
Dogecoin is trading in its normal range today. Dogecoin's price could go up or down depending on market pressures.
[mcrypto id="5864″]
Dogecoin Historical Price Chart
Here is Dogecoin historical price in the last ten years. Chart is interactive,
See more charts
Best Dogecoin Wallets
Here are wallets that are compatible with Dogecoin:
Frequently Asked Questions (FAQ)
1. What will happen if Dogecoin is capped?
If Dogecoin becomes capped, it will make the Doge deflationary, increasing transfer fees in the process.
2. What is a BEP20 Wallet?
BEP20 is a developer-friendly token standard that allows anyone to deploy fungible digital tokens on Binance Smart Chain.
3. Are Cryptocurrency Faucets Legit?
Yes, cryptocurrency faucets are all legit and can be profitable if used analytically.
Final Thoughts
We have seen from this article how Dogecoin is contributing its fair share to the crypto space. We also now know why Dogecoin should not be capped and the detriments that might come alongside it.
Dogecoin should be allowing proving its doubters wrong and prove to us that what the future has to install for it is nothing but positive.
Read More