How to Fix Insufficient Output Amount Error On Pancakeswap
Pancakeswap is a popular Decentralised Exchange (DEX) around. But swaps are not always successful all the time, sometimes you might encounter an error you have to fix.
DeFi, a common crypto term for Decentralized Finance is a form of finance that runs on blockchains that provides traditional financial instruments without the need for any central intermediaries.
DeFi platforms allow users to earn interest, get a loan, lend, buy insurance, trade derivatives and assets, and many more without the need for a third party or paperwork, and also at a faster pace.
With these DeFi incentives in mind and the fact that crypto prices are constantly fluctuating, one can leverage flash loans and arbitrage and make profits by swapping on Decentralized exchanges.
SEE ALSO: How To Create A Flash Loan Contract With Aave – Easy Steps
SEE ALSO: Flash Loan Attacks And How To Prevent It
SEE ALSO: How to Mine PanCake on UnMineable
Key Takeaways
 • Insufficient Output Amount error occurs in Pancakeswap when the slippage error amount is extremely low.
 • Transaction errors on Pancakeswap also occur when the price slippage is higher than slippage tolerance.
 • Slippage tolerance is a price slippage in percentage control set on Decentralised Exchanges (DEX) that determines the amount of risk one is willing to accept during a trade.
SEE ALSO: 7 Best Insured Crypto Exchanges for Better Protection
SEE ALSO: Top 8 Cryptocurrency Exchanges that Do Not Require KYC
Now, let's take a detailed look at what PancakeSwap is all about.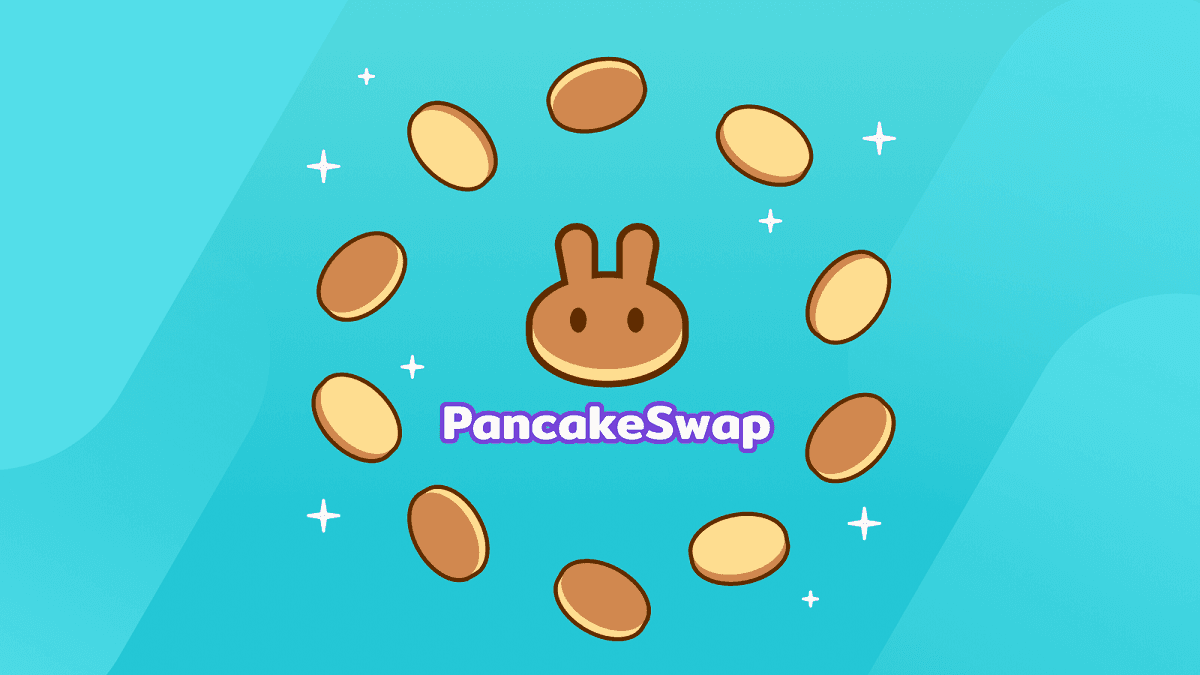 What Is PancakeSwap?
PancakeSwap is a DEX (decentralized exchange) platform built on the Binance Smart Chain network that allows cryptocurrencies and tokens to be traded without a central intermediary.
Similar to Uniswap that is used for swapping ERC-20 tokens on the Ethereum Blockchain, it is specifically made for swapping BEP-20 tokens on the Binance Smart Chain.
Though Pancakeswap runs on the Binance Blockchain network, it is not owned by Binance but was built by an anonymous group of developers.
Pancakeswap like many other DEXs out there, processes trades using liquidity pools based on an automated market maker (AMM) system.
So rather than trading or swapping tokens with someone who wants what you are willing to swap, you get to swap directly from the liquidity pools, eliminating the need for an order book or search for an interested party.
SEE ALSO: Failed Transactions on Ethereum and How to Solve it
Slippage and Slippage Tolerance
What is Slippage?
Slippage is the difference in prices between when a trade order was placed and when the order is executed or completed.
Crypto price is highly volatile, so depending on how fast a transaction is executed, the price at the start and finish of a transaction might not be the same. It might be higher or lower than the initial. The difference is known as price slippage.
What is Slippage Tolerance?
Slippage tolerance is a setting on a Decentralised Exchanges (DEX) for the level of price slippage in percentage that one is willing to accept during a trade. It is more like a wall for the minimum and maximum token you can accept for a trade regardless of increase or decrease in price.
A slippage tolerance of 2% for instance, means the number of receivable tokens cannot be higher or lower than 2% of the amount being swapped for. Cryptocurrencies are extremely volatile, and slippage tolerance counters them.
Too High and you risk front running and sandwich attacks, despite transactions still processing at large price fluctuations. Too Low and you might end up with a reverted transaction if the price goes beyond your slippage tolerance.
SEE ALSO: Cryptojacking Attacks – Clever Ways to Detect and Prevent it
SEE ALSO: Crypto Dusting Attacks – How to Confirm Your Wallet is Affected
Insufficient Output Amount Error
Insufficient Output Amount error on PancakeSwap is an error that occurs when the slippage tolerance is too low.
When the price slippage is higher than your slippage tolerance, then there would be an error and the transaction will fail. If your slippage tolerance is 5%, your market order will not execute if the price slippage climbs above 5%.
On Pancakeswap, when such happens, there is a pop-up showing "The transaction cannot succeed due to error: PancakeRouter: INSUFFICIENT_OUTPUT_AMOUNT".
How To Fix Insufficient Output Amount On Pancakeswap
Since insufficient output amount error occurs because of low slippage tolerance, fixing it is just a matter of increasing the slippage tolerance. Easy peasy! But one more thing, if your slippage tolerance is too high up above the price movement, then you might not get a good price. So your slippage tolerance has to be just right.
To set the right slippage tolerance, it is advisable to adjust it in small increments at a time until the transaction goes through. That way, the extra difference will just be minimal.
We recommend an increment of 1% per time. You can still go for smaller unit increments if you have the time and patience, but we don't have all day, do we?
Below is a step-by-step approach on how to fix the Insufficient Output Amount error on PancakeSwap.
Since Pancakeswap (V1) is no longer available, we will be looking at the process on Pancakeswap (V2).
1. Open Pancakeswap on your browser or the mobile app if you have one.
2. Right on the home page, click on the settings icon at the top of the page. It should be near your wallet address or connect the wallet button if you haven't connected your wallet yet.
3. On the settings menu that pops up, you will see "Slippage tolerance" and beneath it are options showing 0.1, 0.5, and 1 percentage that you can choose from. There is also a fourth option where you can manually input the slippage tolerance you want. Tap on it and input your slippy tolerance. That's all, piece of Pancake!
As easy as that seems, there are different ways to eat your Pancakes, even much better. The steps below will come in very handy if you are increasing by small increments.
1. Firstly, open PancakeSwap on your device.
2. On the home page click on Trade now to open the exchange menu.
3. Select the tokens you wish to swap. We are assuming at this stage you will get an insufficient output amount error, so we are going right to increasing the slippage tolerance.
4. Click the settings button next to the recent icon on the exchange header. The settings menu should pop up just like in the previous method above.
5. Tap on the 4th option and input your new slippage tolerance, let's set it to 10%. You may get a notification underneath showing "Your transaction may be front-run". Ignore.
6. Close the menu and proceed with your token swap.
If you still get the Insufficient Output Amount error, then repeat step 4.
SEE ALSO: All You Need to Know About ETHPad Tokens
SEE ALSO: 7 Best Platforms for Bitcoin Loans with Low-Interest Rates
Frequently Asked Questions
Q1. Why is Pancakeswap price high on V2?
Price Impact Too High error on Pancakeswap V2 is because liquidity pools are still being migrated.
Q2. Can swap ERC-20 tokens on Pancakeswap?
No, only BEP-20 tokens can be traded on the PancakeSwap because it is built on Binance Smart Chain and not Ethereum.
Q3. How do I trade ERC-20 tokens on Pancakeswap?
You have to convert your ERC-20 tokens to BEP-20 first. To do this, wrap them on the Binance Bridge to turn them into BEP-20 assets (Binance Smart Chain token standard).
Q4. What is an INSUFFICIENT_A_AMOUNT or INSUFFICIENT_B_AMOUNT error?
It is an error that occurs when there isn't enough of one of the two tokens in the pairs you are trying to add or remove from a liquidity pool.
SEE ALSO: 7 Cryptocurrencies that Will Make You a Millionaire in 2021
Final Thoughts
The Insufficient Output Amount error is a  common error on not just PancakeSwap but other DeFi exchanges as well.
This happens mostly because not everyone wants to trade or swap at a loss, hence the use of a minimal slippage tolerance that might end up falling below the slippage of the ever-changing crypto price.
If you do not mind high prices, you can set your slippage tolerance as high as you want. Else, consider the volatile nature of the prices and the state of the liquidity pools before setting your slippage tolerance.
Read More