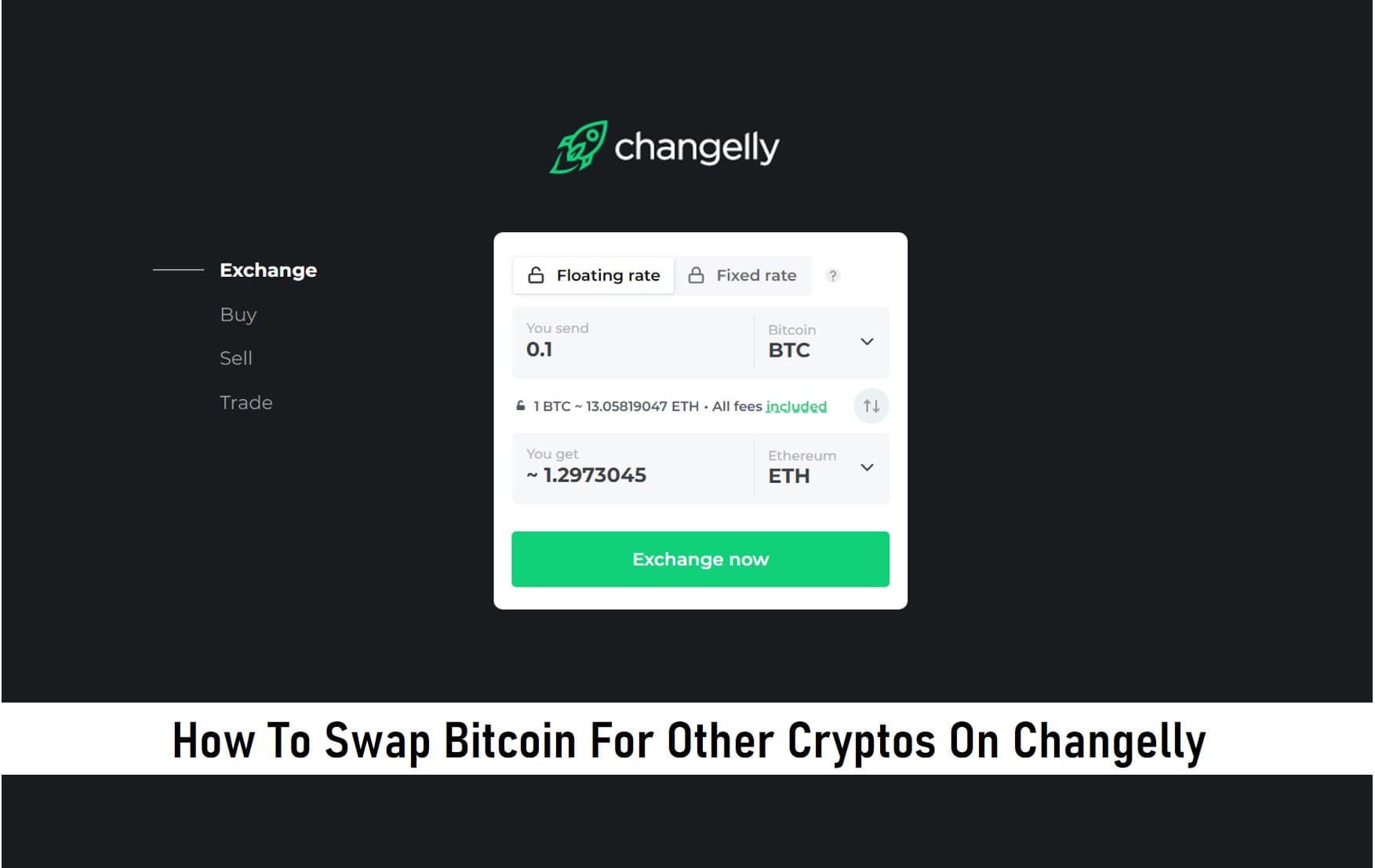 Changelly is a non-custodial cryptocurrency exchange that offers 200+ cryptocurrencies to its users.
With the Changelly exchange, users can swap up to 200 cryptocurrencies seamlessly, and this is coupled with the fact that it has an easy-to-use service that is highly secure and lets you swap cryptocurrencies at low fees.
Key Takeaways
 • Changelly offers 200+ cryptocurrencies for its users to swap, buy, sell, and trade with.
 • You do not need any verification when you want to engage in a crypto swap on the exchange platform.
 • Changelly charges very low fees (0.25%) for crypto swaps, as shown by the reviews of some of their users on the platform.
 • Changelly remains the go-to cryptocurrency exchange for a lot of investors as the platform offers a wide range of services.
SEE ALSO: 10 Awesome Features of Changelly Exchange
Moving on, I will be showing you how you can swap BTC for other cryptos on Changelly.
Keep in mind that you can do this with as much as 200 cryptocurrencies, but for the sake of simplicity and ease of understanding, I will be showing you how to swap BTC to ETH using ETH as the secondary crypto.
So follow me as I explain this in detail…
How to Swap BTC to ETH
As earlier said, Changelly is the go-to exchange for all things concerning cryptocurrencies. Swapping Bitcoin to Ethereum is very easy, safe, and fast, and it doesn't matter if you're a beginner or you have some experience with crypto, you can do this with the below easy steps, or you can simply just watch a video on how to do it.
Here's a simple guide on how to swap BTC to ETH on Changelly:
1. Select Bitcoin and Ethereum in the exchange window, then enter the amount of crypto you'd like to exchange.
2. Choose whether you want to exchange crypto at fixed or floating rates.
3. Enter your wallet address.
4. You will be shown a wallet address and the exact amount of crypto you will have to send to it. Make sure that you do it in a single transaction.
That's it, and you are good to go.
When you convert 1 BTC to ETH with a fixed exchange rate, the value of a transaction is kept within a narrow band as the price you see on the screen is the one you'll get.
A floating exchange rate, on the other hand, has a degree of flexibility. The value of the transaction might be slightly adjusted depending on market movements, which might make you better off if it's a positive movement.
No Verifications Required
One important thing you need to know is that you do not need to do any verification when doing a cryptocurrency swap on Changelly.
You only need verification when you plan on opening a new account on the platform, in which case you will be asked to provide your email address and enter a four-digit verification code sent to the email address you provided to secure your funds.
When you make your first crypto swap, be it BTC-ETH or some other pair, you'll be asked to agree to the terms of use, privacy policy, and AML/KYC.
Low Fees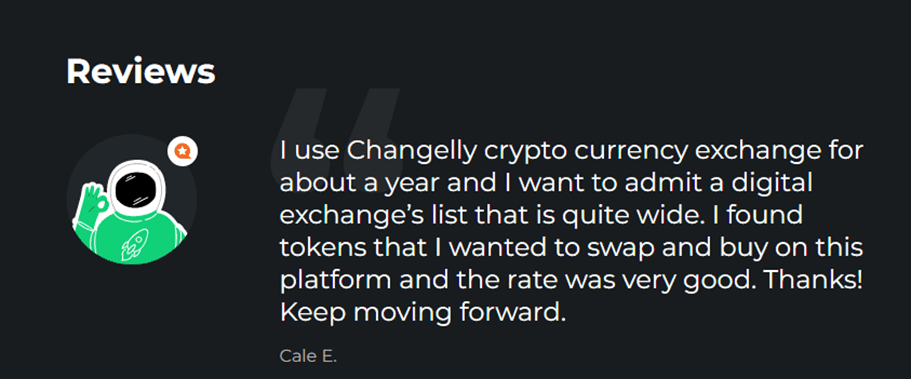 Changelly's swap fee is set at 0.25% of the transaction amount, which is quite low and affordable for most users.
Let's say you're swapping the minimal amount (0.002 BTC); this fee will amount to 0.0000606 ETH. If you're swapping 1 BTC to ETH, the platform's fee will be 0.03028764 ETH.
The second commission you'll have to pay is called the network fee. It is a fixed amount of 0.00525 ETH that is also added to each crypto swap.
The good thing about crypto-to-crypto swaps is that you're not affected by any particular country.
For example, if, one day, England decides to ban cryptocurrencies and their conversions into pounds sterling, it will not affect crypto-to-crypto swaps as you will still be able to swap Bitcoin to Ethereum or any other crypto as long as their blockchains exist.
If you wish to trade crypto on Changelly, you can do that via Changelly PRO, which is a new platform they built specifically for trading.
The platform offers Pro features in a simple, user-friendly interface and is helpful to newbies as well as advanced traders.
You can start with just BTC to ETH trades, as these two are the biggest and most popular cryptocurrencies. But then, as you become more skilled and experienced, you can venture into other coins like XRP (Ripple), ADA (Cardano), BCH (Bitcoin Cash), BSV (Bitcoin SV), etc.
Final Thoughts
Swapping Bitcoin for other cryptos on Changelly is very simple as all you have to do is to follow the easy steps listed in this article or watch the video shown as well. You can also do both for a thorough understanding.
Read More