Several Cryptocurrency Exchanges provide Bitcoin loans to their clients, but a few offer Bitcoin loans without collateral.
BTCPOP is a cryptocurrency exchange that allows you to obtain a Bitcoin Loan without providing any personal information or identity.
How does BTCPOP make this happen?
By skipping this entire procedure for Verification and all of these criteria, the company can reduce what used to take days to process to only a few minutes!
Convenience and speed are important considerations for BTCPOP. They have grown accustomed to receiving things swiftly in today's fast-paced environment.
The company prides itself in its tradeoff which is a slightly greater premium for convenience. Sure, the convenience store has the most expensive groceries, but it's worth the extra $0.90 for a missing item in a dish without having to go to the supermarket.
BTCPOP understands. As a result, it provides Anonymous Bitcoin Loans for those situations when you need Bitcoin immediately and without the hassle of KYC verification.
SEE ALSO: Top 10 Cryptocurrency Exchanges Requiring no KYC Verifications.
Key Takeaways
• Bitcoin is not anonymous but pseudonymous as every transaction is recorded on Blockchain which is a publicly shared global ledger. Borrowers can still be traced.
• Intended borrowers can a combination of Altcoins and P2P shares as collateral for anonymous Bitcoin loans if they so desire.
• Regulators around the world are gradually introducing legislation that governs the cryptocurrency market hence the ever-increasing difficulty in purchasing crypto loans without KYC should be reduced with interest borrowers finding a middle ground.
How to Get an Anonymous Bitcoin Loan Instantly with Collateral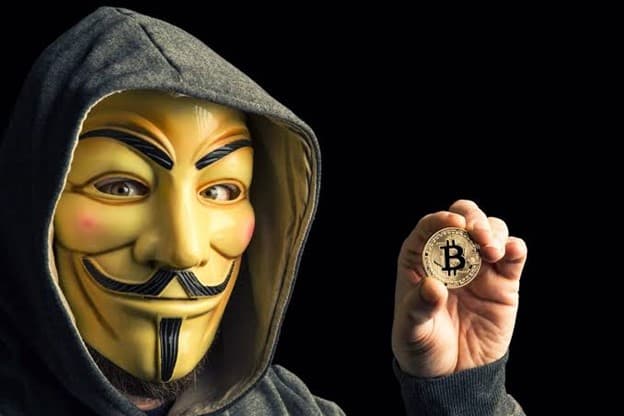 The only way you will be able to get a truly "Anonymous Bitcoin Loan" is by using Altcoins as collateral. This feature is called "Instant Collateral Loans" on BTCPOP.
 The process is simple…
1. Sign up
3. Select Collateral and terms
4. Get an Anonymous Bitcoin loan
5. NO Identification! NO Verification!
All you need is an email and to create a simple secure account at Btcpop ( highly recommend securing with 2fa).
Depending on what collateral you deposit ( some altcoins take longer to reach required confirmations ) you can get your Anonymous Bitcoin Loan in minutes.
Altcoin Collateral
If you are not familiar with the term, collateral is simply something pledged as security for repayment of a loan, to be forfeited in the event of a default.
So if for example, you deposit 1 ETH, you would be able to anonymously borrow 25% of the value of that coin in BTC in an Anonymous loan. At current prices (.04 Btc) you would be able to anonymously borrow .01 BTC using that 1 ETH as collateral.
BTCPOP Terms and Conditions
BTCPOP offers set terms for non-verified anonymous loans.
1. 30 Days
2. 25% APR
There are 2 options you get to choose from are:
1. What collateral do you want to lock in?
2. What percentage of the maximum loan do you want to take?
When you choose collateral, BTCPOP will automatically fill in the maximum loan amount. You can then choose how much of the available maximum you want to borrow.
Fees
There are 2 fees for this process
1. A flat 3% loan fee taken out of the borrowed amount
2. Interest at the 25% APR
BTCPOP then calculates those terms out and gives the costs denominated in BTC as well as a total repayable amount.
Frequently Asked Questions (FAQ)
1. Can Bitcoin be traced?
Yes, Bitcoin is very much traceable although using a tor browser or a virtual private network can give you online protection with your Bitcoin transactions. See more.
2. Can I buy crypto without KYC?
Ye,s you can. Bitcoin Exchanges such as Bisq and Changelly can help you achieve that.
3. What is KYC in Crypto?
KYC is an abbreviation for "Know your Customer" and it refers to identity verification through submission of documentation by crypto exchanges.
4. Am I Eligible for a Crypto Loan?
You need to note that different platforms have different eligibility criteria. However, the age of 18 is ideal for a crypto loan application to be considered along with collateral specified by the lender. Other things might include a good trust/credit score, type of job, etc.
5. Can I borrow Bitcoin without Collateral?
No, you can't, as every Bitcoin lending platform would ask you for collateral before Bitcoin loans would be giving to you. You must beware of scammers who might be parading online with false claims of lending Bitcoin without collateral.
Final Thoughts
If you are the type of person that loves a lot of privacy and anonymity while buying bitcoin loans, then you are in luck as the above BTCPOP has provided this opportunity making this convenient and seamless to access.
Read More