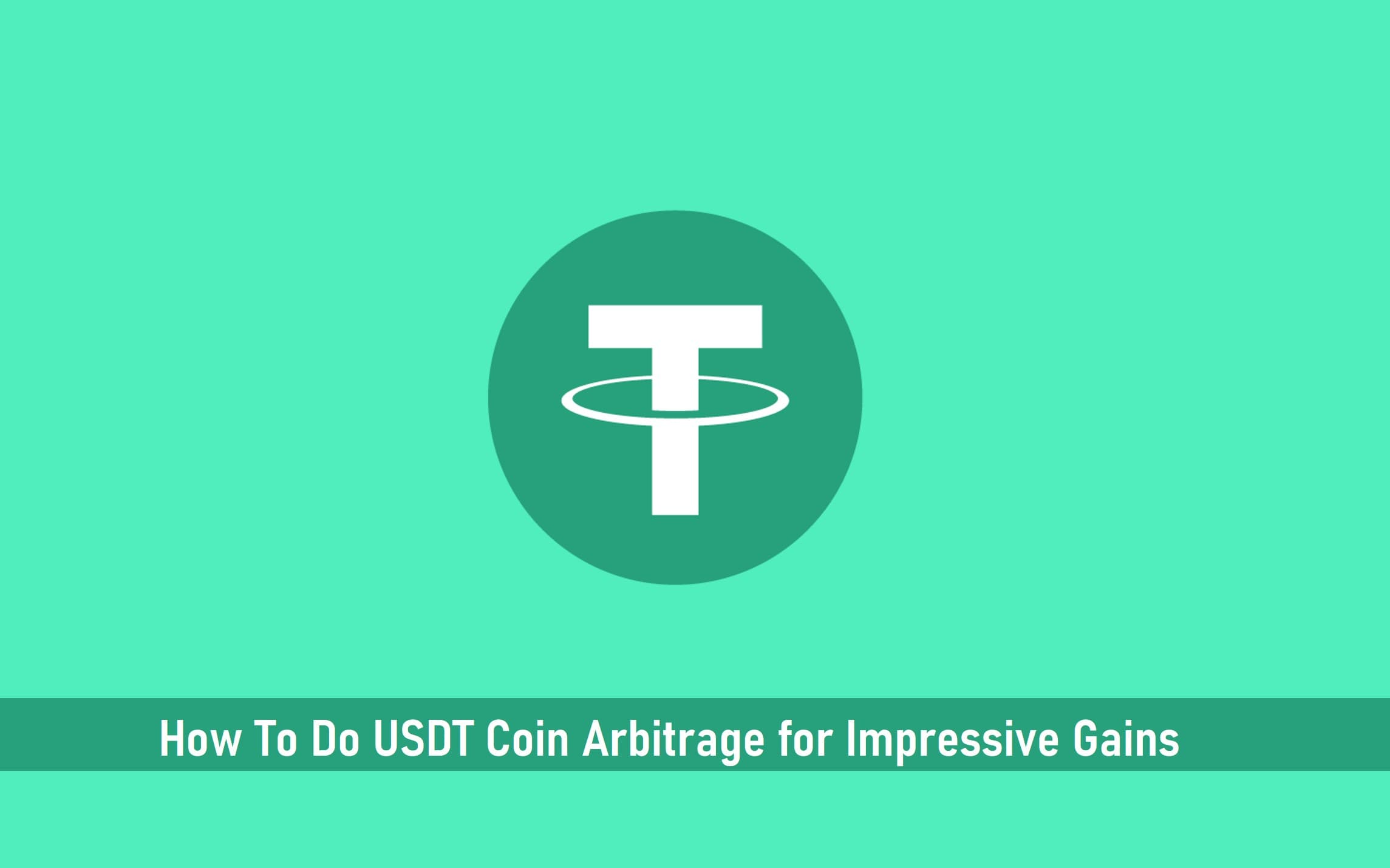 Stablecoin arbitrage such as the USDT coin arbitrage is a type of crypto arbitrage where the focus is on making profits by selling a stablecoin between exchanges to realize profits.
This comes as a result of the fact that stablecoins are beginning to gain widespread recognition as was evident in the first quarter of 2022 when cryptocurrencies, in general, went bearish whereas stablecoins continued to gain more popularity.
In April alone, the total market capitalization of all stablecoins exceeded $182bn, helped in large part by USDT's staggering $82bn valuations.
Key Takeaways
• USDT coin arbitrage trading is a form of crypto arbitrage trading where stablecoins are the coins being exploited instead of the usual cryptocurrencies.
• You will need to have a solid trading strategy if you want to successfully make profits through USDT coin arbitrage.
• Stablecoins do not fluctuate as much as regular cryptocurrencies do which makes it more difficult to make profits compared to regular cryptocurrencies.
• Institutional firms are the major traders when it comes to stablecoin arbitrage trading because of their huge minimum deposits and withdrawals.
SEE ALSO: Pros And Cons Of Investing In Tether USDT
SEE ALSO: How Popular Is Tether and Where You Can Use It For Transactions?
If you are looking to find out more about crypto arbitrage and how you can make low-risk gains by engaging in one, simply check out my article here as it explains in detail all you need to know concerning that.
In the main time, follow me as I walk you through how you can do USDT coin arbitrage as simply as possible.
USDT Coin Arbitrage
USDT coin arbitrage is an arbitrage opportunity where you buy USDT in an exchange for a lower price and then sell at a higher price at another exchange.
USDT is a blockchain cryptocurrency that is pegged to the United States Dollar.
Normally, this should make USDT coin arbitrage impossible but because there exist market fluctuations, the price tends to go below the USD value paving way for crypto arbitrage opportunities.
How Stablecoin Arbitrage works
Just as I explained above, arbitrage is a market situation where crypto investors exploit crypto price differences to make profits on different exchanges.
In stablecoin arbitrage, stablecoins were the area of focus as this type of opportunity enticed traders into making profits from them using certain strategies and crypto bots as well.
At first glance, these profits may seem small, but when you take into account the total of arbitrage trades done and the profits made as a result, it does seem to be quite reasonable.
For instance, let us assume that USDT dropped to $0.89 on an exchange say Kraken for instance, a trader can buy from the exchange with that price and then sell it to another exchange say Bitfinex at $1 thereby making $0.11 in the process.
Combine this with 10 or more trades using the same process and you will realize that it is quite profitable.
For stablecoins such as the USDT to function properly, their peg price has to be preserved and traders would have to be willing to buy them in the crypto market and redeem it with the protocol when it trades below parity, and borrow them to short sell it if its market price is above parity.
How to Do USDT Coin Arbitrage
For illustration, I will be making use of Kraken and Bitfinex to explain to you how you can perform a USDT coin arbitrage.
Take note that you don't need to make use of these exchanges as you can make use of any exchange of your choice.
Simply follow the steps below:
Step 1: Log on to Kraken and buy USDT using USD.
Step 2: Transfer the USDT to Bitfinex and then convert it to USD at $1.
Step 3: Withdraw USD and transfer it back to Kraken to generate a 3% profit.
Note the 3% profit is gotten assuming that the USDT-USD drops to 97 on Kraken.
Also, it is important to keep in mind that this type of trade only occurs if the spread would justify the operational costs and perceived risks, and, by doing so, would put upwards pressure on USDT-USD, pushing it towards $1.
Risks Associated with Stablecoin Arbitrage
Stablecoins generally require that traders actively make use of them in arbitrage trading to maintain their pegged prices.
If traders, on the other hand, begin to take a dislike to stablecoins, and in the process do not make use of them in arbitrage trading, the stablecoins will witness a reduced activity as a result and would be unable to maintain their pegged price.
Some experts believe that traders who perform these arbitrage activities do not increase the risk of the market rather they make the markets more efficient and liquid which is very beneficial.
However, if stablecoins do not rely on traders to maintain their pegged prices or if demand for them falls below a certain threshold, their price ecosystem would fail.
Who are the Arbitrageurs of Stablecoin?
Typical individual traders usually engage in stablecoin arbitrage but this type of arbitrage trading is usually done by investment firms because of the large volumes at play and the fact that the bigger stablecoin projects have sizeable deposits and withdrawal minimums.
To be successful at stablecoin arbitrage trading, you will need to be on the supply and demand side of the coin but the problem with this is that most traders do not have access to the supply side of these coins.
An advantage investment firms may have over individual traders.
USDT Price
USDT (Tether) is trading within its normal range today, it could trend upwards or fall marginally as the market dictates.

Frequently Asked Questions (FAQs)
Why do stablecoins remain stable?
Stablecoins rely on arbitrage trading performed by profit-driven actors to maintain their pegs. This form of financial engineering drives the price of a stablecoin up when undervalued and vice versa.
Is investing in stablecoin advisable in the long-term?
Stablecoin arbitrage is typically only performed by institutional investors, given the large sums needed to generate decent returns. Holding onto stablecoins for long-term investment is not very common; they are primarily used for conducting DeFi trades.
Final Thoughts
USDT coin arbitrage trading is a type of stablecoin arbitrage activity that requires a lot of experience and very high trading skills.
Make sure you have a solid strategy and that you know what you are doing before you venture into stablecoin arbitrage trading.
Read More