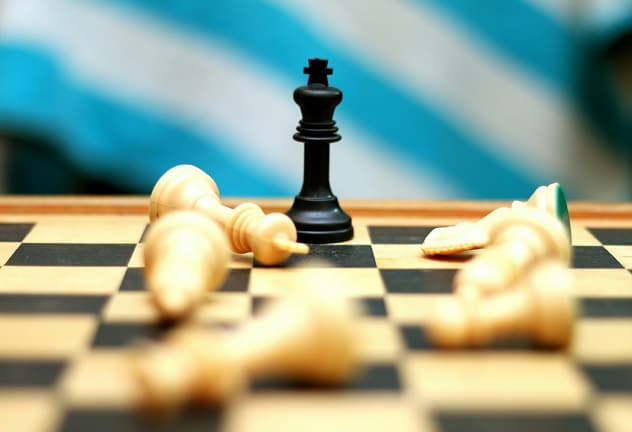 Why 74 – 89% of Retail Investors Lose Money
Winning is great…
But what happens when you lose?
Forex Brokers say 74 – 89% of retail investors lose money when trading financial instruments. These statistics are trading warnings to new and experienced traders notifying them of inherent risks to capital.
Despite these warnings, the market capitalization of the foreign exchange market is still on the rise, new accounts are opened every day and existing accounts continually gets new funding.
The foreign exchange market averaged $6.6 trillion worth of transaction per day in April 2019, up from $5.1 trillion traded in 2016, this represents 29.41% increase in funds that got into the market on a daily.  
What then makes the market appealing to new and older traders? Why do investors stake huge sums knowing fully well of inherent risks in trading financial instruments?
The forex market is characterized by two major market moves, the "Bull" and "Bear" which interplay to keep prices soaring and possibly dipping as well, this happens within a short time frame.
Investors' interest, market news and global events influence the market at the tick of the clock.  Every trader must learn to exploit these opportunities as volatile market period presents better and wider spreads.
Many traders lose money for various reasons, overconfidence, slackness, faulty strategy, greed, poor risk management and sometimes unforeseen market events such as breaking news. Traders who fail to manage these influences suffer devastating financial blows early on in their trading careers.  
Winning all the time in forex trading rarely happens, what then should I do when I lose?
SEE ALSO: Master Price Action in Forex with these Simple Steps
Define and Stick To One Trading Pattern
Are you trading long or short?
Trading long or short should be defined from the onset as one trading strategy differs from the other. There are instances where some traders' day-trade today and swing trade for the rest of the week. You possibly could get lucky but your trading strategies could conflict and rupture your trades in the long run.
Trading with a long-term perspective in mind differs from scalping daily through the charts. In day trading, scalping the chart requires high level of alertness to take advantage of a bullish run.  Day traders deploy high leverage which is appealing especially with little capital, but high leverage could hurt when used excessively.
Swing trading tends to allow prices adjust to its true value over a longer period (days to weeks). For instance, a day trader exits an open position as the market begins to head towards a close depending on the time zone and for the fear of taking a hit.
For a swing trader, this could as well be a point of positive price reversal in his favor.
Having a long term perspective gives room for corrections and adjustments of currency pairs to market realities in case you missed it. There is more room to readjust in day trading, but you can after taking profits or losses for the day and start afresh the next day.
SEE ALSO: Day Trading Strategies for Beginners
Day and Swing trading strategies has it Pros and Cons
Pros of Day trading
A convenient starting point for new traders.
You can target low spreads and enter/exit multiple times compounding gains.
Technical analysis or chart reading is usually from a short term perspective e.g. 1hr, 1day or 5days.
Scalping through the chart with a possibility of 0.5% to 3.0% points per day.
Requires lesser capital to trade.
Ideal trading strategy favorable for some currency pairs e.g.  EUR/USD and GBP/USD 
Cons of Day trading
Requires daily commitment in time.
Possibility of substantial losses over time.
All trades must end within the market time frame.
High transaction costs.
Pros of Swing trading
Requires less investment in time.
Long range profit perspective of about 10% – 60% in a month, depending on trader's risk tolerance.
Ideal trading strategy favorable for some currency pairs e.g. AUD/EUR, EUR/CAD, EUR/JPY and EUR/GBP.
High returns per trade.
Cons of Swing trading
Requires huge investment in research and strategy upfront.
You must be able to manage your emotions and it is not suitable for every trader.
Not a good starting point for beginners.
Possibility of substantial losses over time.
Review your trading strategy and try again.
Read More