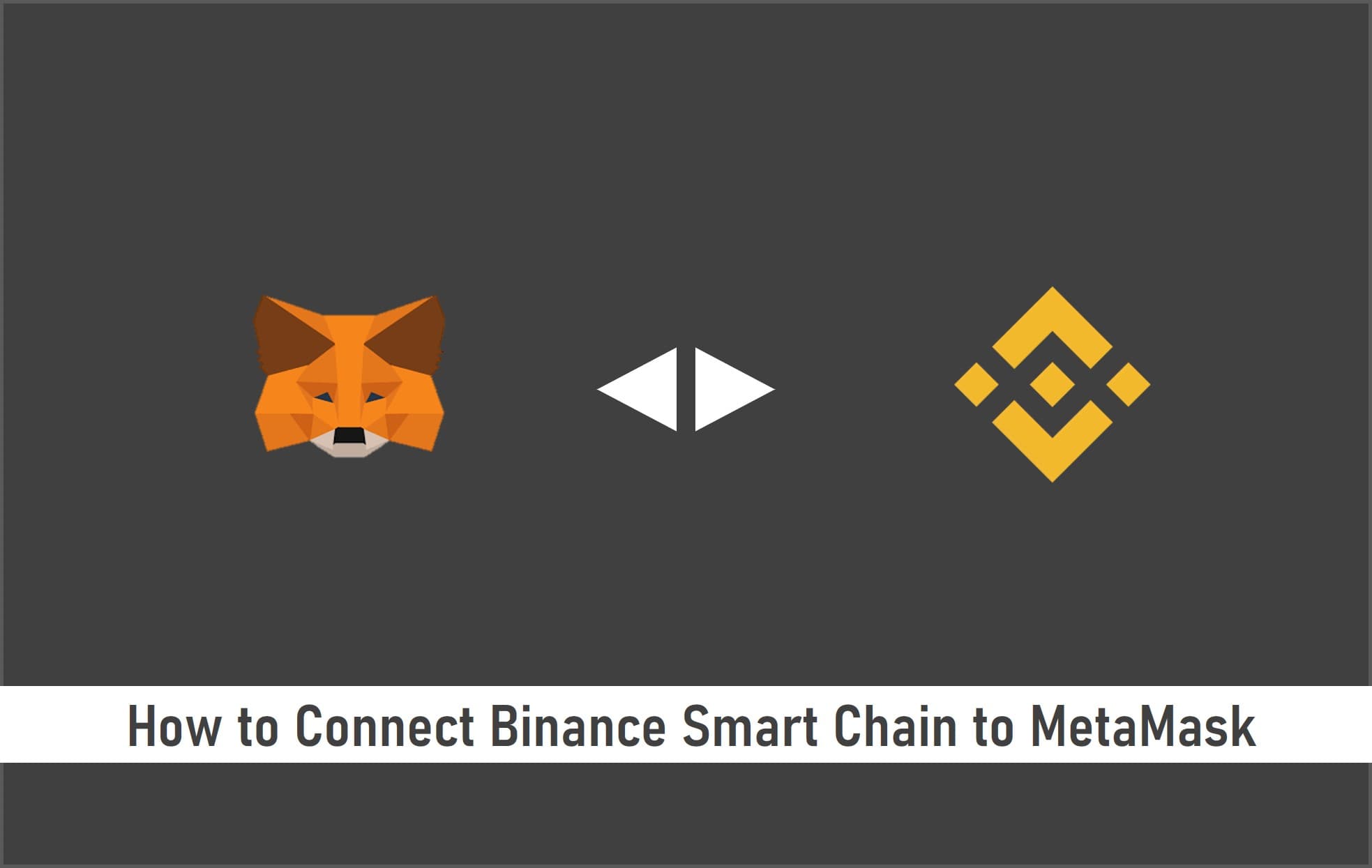 Having to open your wallet app every time you want to make use of a Decentralized app can be exhausting and prone to mistakes.
MetaMask was created to make it easy to explore the entire Ethereum ecosystem of Dapps.
Binance Smart Chain is no doubt a better and faster fork end of Ethereum network and can also be accessed with MetaMask.
In this article, you will learn how to explore the Binance Smart Chain by connecting MetaMask with it.
About Binance and Binance Smart Chain
Binance, if not currently the largest, is one of the biggest exchange platforms in the world, with one of the largest trading volumes.
The platform which was developed as a decentralized exchange for cryptocurrencies, Altcoins, in particular, has been a popular name in the crypto space since its creation in 2017 by high-frequency software developer, Changpeng Zhao.
Binance Smart Chain is a blockchain developed by Binance as a more efficient alternative to its native Binance Chain.
What is MetaMask?
MetaMask is a wallet software co-created by the Ethereum blockchain company, ConsenSys, and Aaron Davis in 2016 to interact with the Ethereum blockchain.
Functioning as a wallet for storing digital assets, users can also interact directly with the Ethereum blockchain through MetaMask and easily interact with Dapps without having to download the entire blockchain first on their system or device.
MetaMask wallet as a browser plugin extension is available and compatible with  Mozilla Firefox, Chrome, Brave, and Microsoft Edge browsers, and also on Android and iOS.
How To Add Binance Smart Chain To MetaMask
The very first thing to do is to download MetaMask if you have not done so already.
Go to the MetaMask Download page, download and install the one that suits you the most depending on your platform.
Either MetaMask for Android, or iOS devices, or the MetaMask extension for Chromium browsers.
1. After download and installation, proceed to create a MetaMask wallet if you do not have one. Please note that MetaMask is non-custodial, so you are responsible for handling your wallet backups. Copy down the 12-word seed phrase somewhere safe and then click on next.
2. Confirm that you have safely written down the seed phrase.
After creating a wallet, by default, it is configured to interact with the Ethereum blockchain network, you will notice this at the top right corner.
To use MetaMask with Binance Smart Chain, you have to switch the network to the BSC network to access Binance Smart Chain nodes.
3. Open the drop-down menu from the top right corner and then click on settings on the menu. This should be at the bottom of the menu.
4. On the settings menu, click on Networks. You will see a list of available networks, Binance Smart Chain is not available, so you have to add it.
5. On the networks menu, go to the top right corner and click on Add Network.
6. Fill in the network parameters depending on the Binance Smart Chain network type you want to add. Whether it is the Binance Smart Chain mainnet or the Binance Smart Chain testnet, just copy the desired parameters below and paste them into the required spaces.
For Binance Smart Chain Mainnet, use the following:
Mainnet
Network Name: Smart Chain
New RPC URL: https://bsc-dataseed.binance.org/
ChainID: 56
Symbol: BNB
Block Explorer URL: https://bscscan.com
If you want to use the Binance Smart Chain testnet network, use the following:
Testnet
Network Name: Smart Chain – Testnet
New RPC URL: https://data-seed-prebsc-1-s1.binance.org:8545/
ChainID: 97
Symbol: BNB
Block Explorer URL: https://testnet.bscscan.com
7. Now, click on the Save button.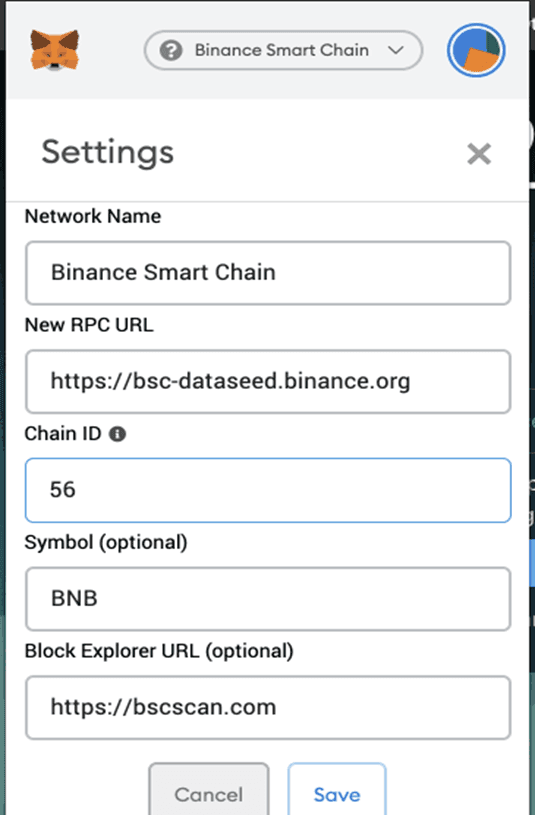 After clicking the save button, then you have connected your MetaMask with the Binance Smart Chain, and you will notice a change in the wallet.
Instead of ETH, you will see BNB as the denomination unit, and of course Binance Smart Chain at the top right corner.
Frequently Asked Questions (FAQs)
Q1. Can I connect Binance to MetaMask?
Just like every other wallet with Dapp features you can connect MetaMask to Binance.
Q2. Is MetaMask compatible with Binance Smart Chain?
Yes. Binance Smart Chain and Ethereum share a lot of similarities. With just a few configurations, you can use MetaMask to interact with Binance Smart Chain.
Q3. Is MetaMask safe to use?
MetaMask is safe to use and interaction with Dapps only lets them view your address and not access your funds.
MetaMask has opened a lot of easy doors as regards interaction with the blockchain ecosystem.
As Binance is a popular hub with a lot of Dapps for different purposes, having MetaMask linked to Binance Smart Chain will turn out very handy.
Read More