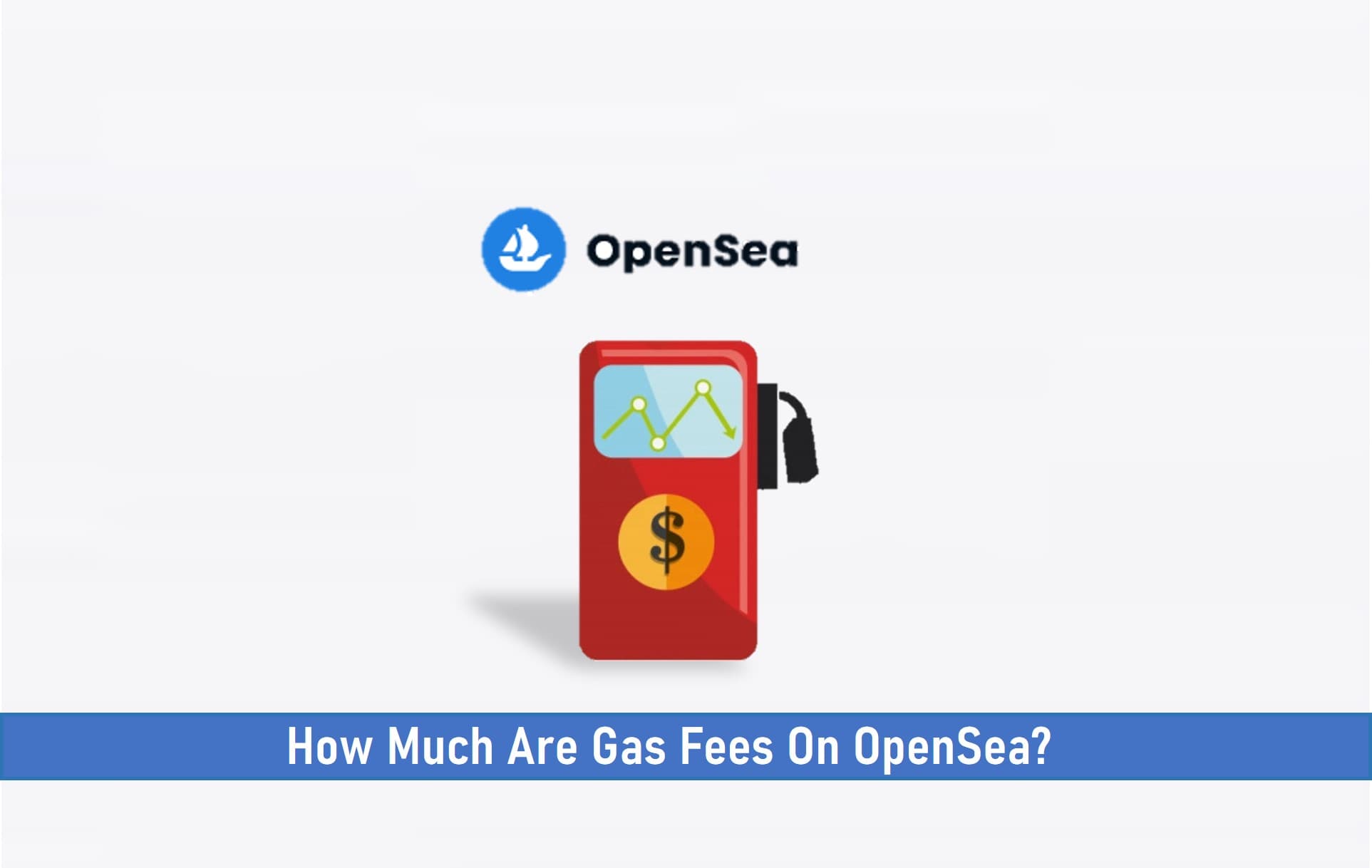 To keep things short and simple, gas fees on OpenSea are 113% of the item price you are purchasing on the Ethereum blockchain.
These "gas fees" are like transaction fees on the Ethereum blockchain.
What is OpenSea?
OpenSea is the world's first and largest digital marketplace for crypto collectibles and non-fungible tokens (NFTs). Buy, sell, and discover exclusive digital items.
When you make transactions, such as transferring crypto to another wallet or purchasing a Non Fungible Token (NFT) on OpenSea, you'll need enough ETH in your wallet for the initial transaction and the associated gas fees.
Because the gas fees are outrageously high, most buyers now use the polygon blockchain to create, buy, and sell NFTs with zero gas fees.
Nonetheless, in this article, I will be explaining the different fees users will pay when using the Ethereum blockchain on OpenSea.
Key Takeaways
 • Gas fees account for 113% of the price paid for an NFT purchased using the Ethereum blockchain.
 • With the Polygon blockchain, buyers can purchase NFTs without paying any gas fee whatsoever.
 • On OpenSea, there are some actions you can perform (you can check them below) without the need to pay gas fees.
 • OpenSea is the world's first and largest NFT marketplace where users can discover, collect, and sell extraordinary NFTs.
SEE ALSO: How to Sell NFTs Quickly on OpenSea
SEE ALSO: How to Earn 10% Royalty Fees On OpenSea Marketplace
SEE ALSO: Top 10 Most Popular NFT Marketplaces for Art Collections
In terms of using the Ethereum blockchain on OpenSea, there are two types of gas fees, namely:
1. One-time Fees
2. Recurring Fees
This particular fee is divided into account registration fees and token/contract approval.
Account Registration Fees
If you've never sold on OpenSea before, you'll need to pay an account registration fee before you can list on Ethereum. 
This allows trading between your wallet and OpenSea, and also allows OpenSea to access transferred items when a sale occurs.
Token or Contract Approval (Wrapped ETH, USDC, etc.)
If the item you are listing was not minted on OpenSea but through a custom NFT contract, you will need to pay a one-time approval fee to authorize transactions. If this is your first time listing an auction, you will also need to approve WETH for trading.
You will need to repeat this approval every time you use a cryptocurrency for the first time. This includes other currencies like USDC and DAI.
Recurring Fees
You will pay gas fees on the Ethereum blockchain when:
Accepting an offer
Transferring (or gifting) an NFT to someone
Buying an NFT
Canceling a listed NFT
Canceling a Bid
Converting Wrapped ETH back to ETH, and vice versa
Bridging ETH or withdrawing ETH to and from Polygon
One other important thing you need to note is that, despite the gas fees, there are some actions you can perform on OpenSea without being tasked with paying gas fees. These actions include:
Minting a new NFT, aka "Lazy Minting"
Creating a collection
Listing an NFT at a fixed price
Listing an NFT as an auction
Reducing the price of an NFT you've listed
Moving forward, because gas prices do fluctuate due to network congestion, it's important to check websites like ETH Gas Station before confirming a transaction. If gas prices are high, one possible solution is to try the transaction again later when prices are lower.
Please note that not using enough gas in a transaction may result in the loss of the transaction fee. This is likely to happen during popular releases where many users are attempting to purchase a limited supply of NFTs.
SEE ALSO: How To Make NFTs for Yourself (6 Quick Steps)
SEE ALSO: Are NFTs a True Store of Value?
Final Thoughts
Gas fees on OpenSea may be costly, but with the use of the Polygon blockchain, you can easily avoid paying a dime.
Nonetheless, if you are one of those who still prefer using the Ethereum blockchain, you can read through this article to be informed about the types of gas fees that are charged on OpenSea.
Read More