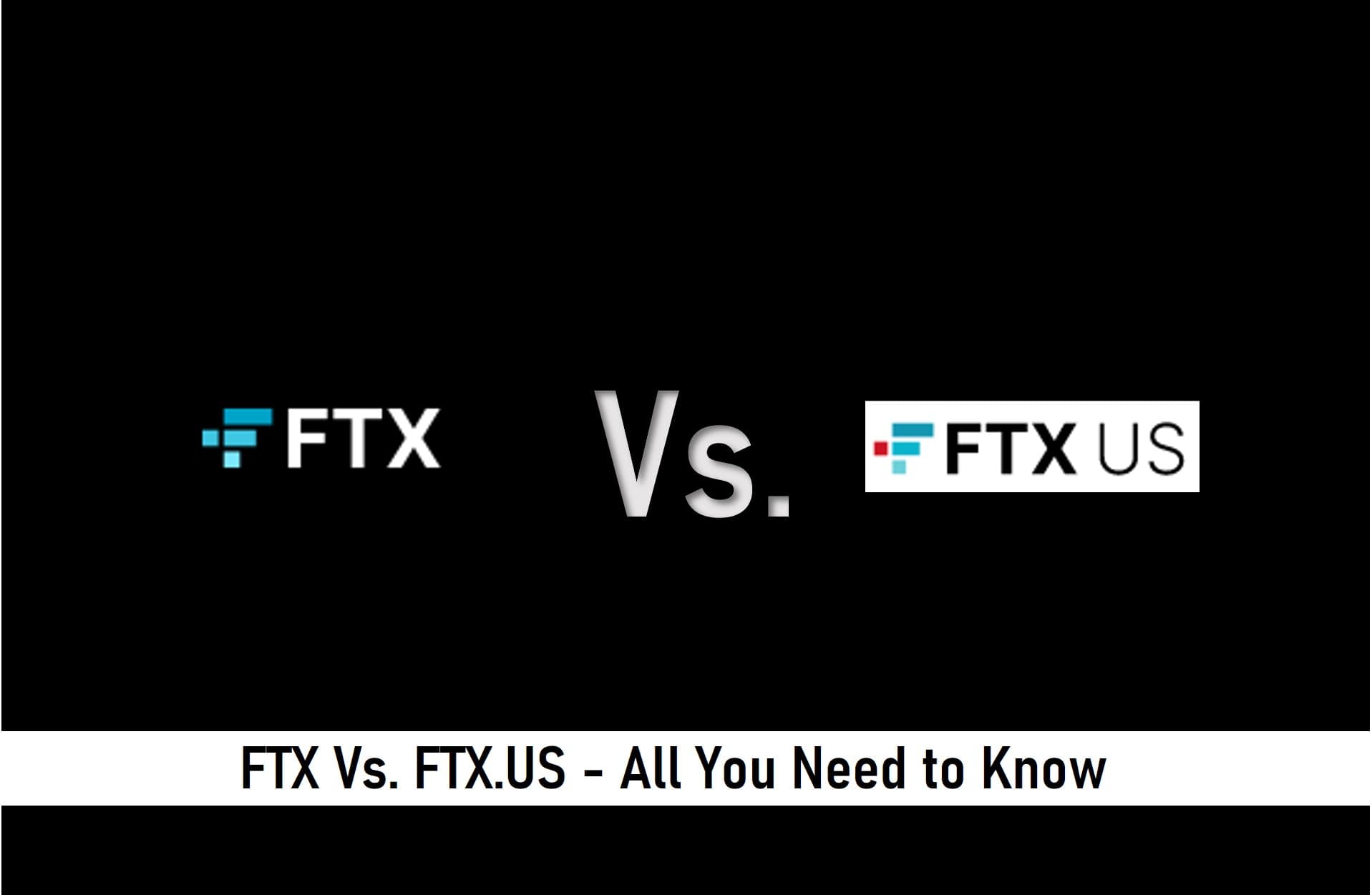 As cryptocurrency investors, we always want to make sure that we make use of trusted crypto exchanges especially investing or trading with exchanges that offer better perks, flexible withdrawals, and incentives for money invested.
With the above in mind, I will take a look at two trusted crypto exchanges, the FTX and FTX.US are the same but the variation in features differs in geography.
You can also link to the US version from FTX global under partners. I will review their features and clearly state all the services they offer.
FTX: An In-depth Look
FTX is a cryptocurrency exchange built by traders, for traders. The platform offers innovative products including industry-first derivatives, options, volatility products, and leveraged tokens.
They also strive to develop a platform robust enough for professional trading firms and intuitive enough for first-time users.
Unlike FTX.US, FTX is not limited to just U.S. investors only as investors all over the world can make use of their services and products to the fullest.
On the platform, investors are introduced to all kinds of markets ranging from Futures to Spot, Stocks, Leveraged Tokens, Volatility, Prediction, and Fiat.
Each of these markets shows the price and the daily change (the performance) of various assets present.
One very noticeable feature that FTX has with FTX.US is the fact that it gives creators the ability to explore and collect NFTs.
Although, FTX does not support the minting and deposit of NFTs as it states this clearly on the platform, advising users to head on to FTX.US as they support minting and accept NFT deposits from collectors within the U.S jurisdiction and collectors outside the U.S. jurisdiction.
In the NFT marketplace of FTX, users can see each of the NFTs available and the total number of that NFT present in its collection as well as its floor price.
Staking
This is a major feature of FTX that users can take advantage of as they are allowed to stake a variety of coins ranging from FTT, to SOL, SRM, RAY, etc on the platform.
Staking FTT on FTX for instance offers users the following benefits:
Increased referral rates: referrers that stake FTT is paid a higher fraction of their referees' fees.
Maker fee rebates: stakers get maker fee rebates (in addition to the standard FTT fee discounts). These rebates stack with MM-level-based maker rebates.
Free swag NFTs: stakers can spin the non-fungible swag wheel for a chance to win a free NFT, redeemable for FTX-themed swag, or resellable at the NFT marketplace.
Bonus votes: stakers get bonus votes in our polls (in addition to the standard number of votes, based on FTT held and trading volume).
Increased airdrop rewards: stakers get increased SRM airdrops (and potentially later other airdrops and yield).
Waived blockchain fees: stakers get several free ERC20 and ETH withdrawals per day.
Waived fiat fees: stakers get an extra free fiat withdrawal per week.
IEO tickets: stakers get tickets for IEOs hosted in FTX.
These are just the benefits stakers get when they stake FTT as they can also enjoy other benefits when they stake other tokens as well.
In addition, users of the FTX platform can also make use of other features similar to that of FTX.US.
These features include Options, Leveraged Tokens, Advanced Trading, Quant Zone, etc.
Now to the second exchange, we would be taking a look at FTX.US:
FTX.US: An In-depth Analysis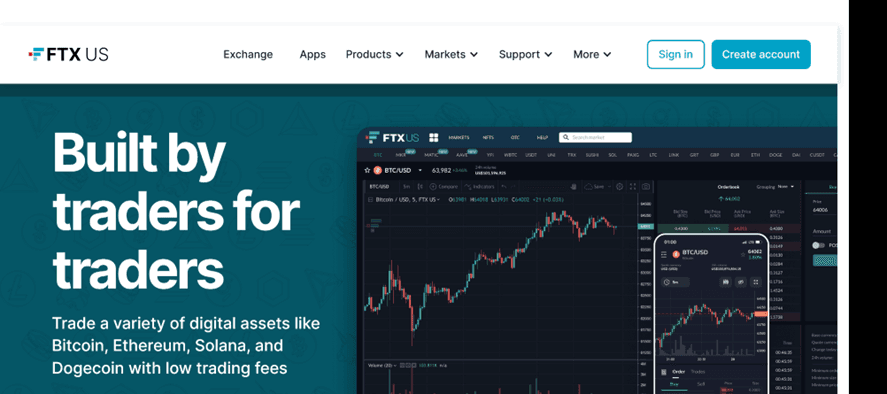 FTX.US is a US-regulated cryptocurrency exchange.
The mission of FTX.US is to grow the digital currency ecosystem, offer US traders a platform that inspires their loyalty and become a market-leading US cryptocurrency exchange over the next two years.
It is obvious that FTX.US is focused only on crypto investors from the United States or at least for the main time and is willing to offer them the best crypto services going forward.
In addition, FTX.US offers U.S investors a variety of products which are clearly stated below:
Spot Market
Here, FTX.US offers BTC, LTC, ETH, BCH, PAXG, and USDT with a significantly more built-out feature base than any other major US platform.
Security
FTX.US has industry-standard security, including a custom-built hot and cold wallet solution; full external backing of all hot wallet funds; and relationships with industry-leading custodians.
Liquidity
We have a history of providing market-leading liquidity–from some of the industry's top market makers to the most liquid futures order books.
Because of this FTX.US has had industry-leading order books from day one.
Fiat
FTX.US combines industry-leading banking on-ramps that make depositing and withdrawing fiat a simple and quick experience.
Furthermore, FTX.US has seamlessly integrated Stablecoins with USD to aggregate liquidity and ease of use.
All these seem to be the tip of the iceberg when you realize that U.S. investors can easily buy and sell cryptocurrency on the platform ranging from coins like Bitcoin to Doge and get a free coin with every trade over $10.
In addition, investors in the U.S. can also discover, buy, sell and even create NFTs on the platform.
The platform has an amazing  NFT marketplace where U.S.-based NFT collectors can buy amazing NFTs ranging from 3D CatPunks to MonkeyLeague NFTs.
For investors who want to trade rather than buy or sell crypto, FTX.US has got them covered with options such as Advanced trading, OTC, Quant Zone, FTX Pay, FTX Climate, and much more.
Investors in the U.S. are definitely in for a treat as the FTX.US platform has almost everything an investor could ask for and much more.
Verdict
FTX.US and FTX are partner exchanges offering similar features and options to investors.
The major difference would be the fact that FTX.US just as the name implies is strictly for U.S.-based investors whereas FTX is for investors across the globe.
If you are an investor looking to make use of their services and you leave out the United States, except you are looking to deposit or mint NFTs, using FTX would be your best bet.
Frequently Asked Questions (FAQs)
How do I buy and sell leveraged tokens on FTX?
You can trade the leveraged tokens on FTX spot markets. Go to the token page and click on "trade" or the token you want.
You can also go to your wallet and click "Convert". There is no fee for this, but the price will depend on market conditions.
Do I have to do KYC to deposit/buy/sell NFTs on FTX.US?
Yes, you must at least pass KYC level 1 and you may need to also pass KYC level 2 to withdraw NFTs above a certain dollar value.
Final Thoughts
FTX and FTX.US are both reputable exchanges with amazing features and options for interested investors.
U.S. investors particularly can utilize all of the features of FTX.US as the platform offers every service and product they could ever ask for.
Read More