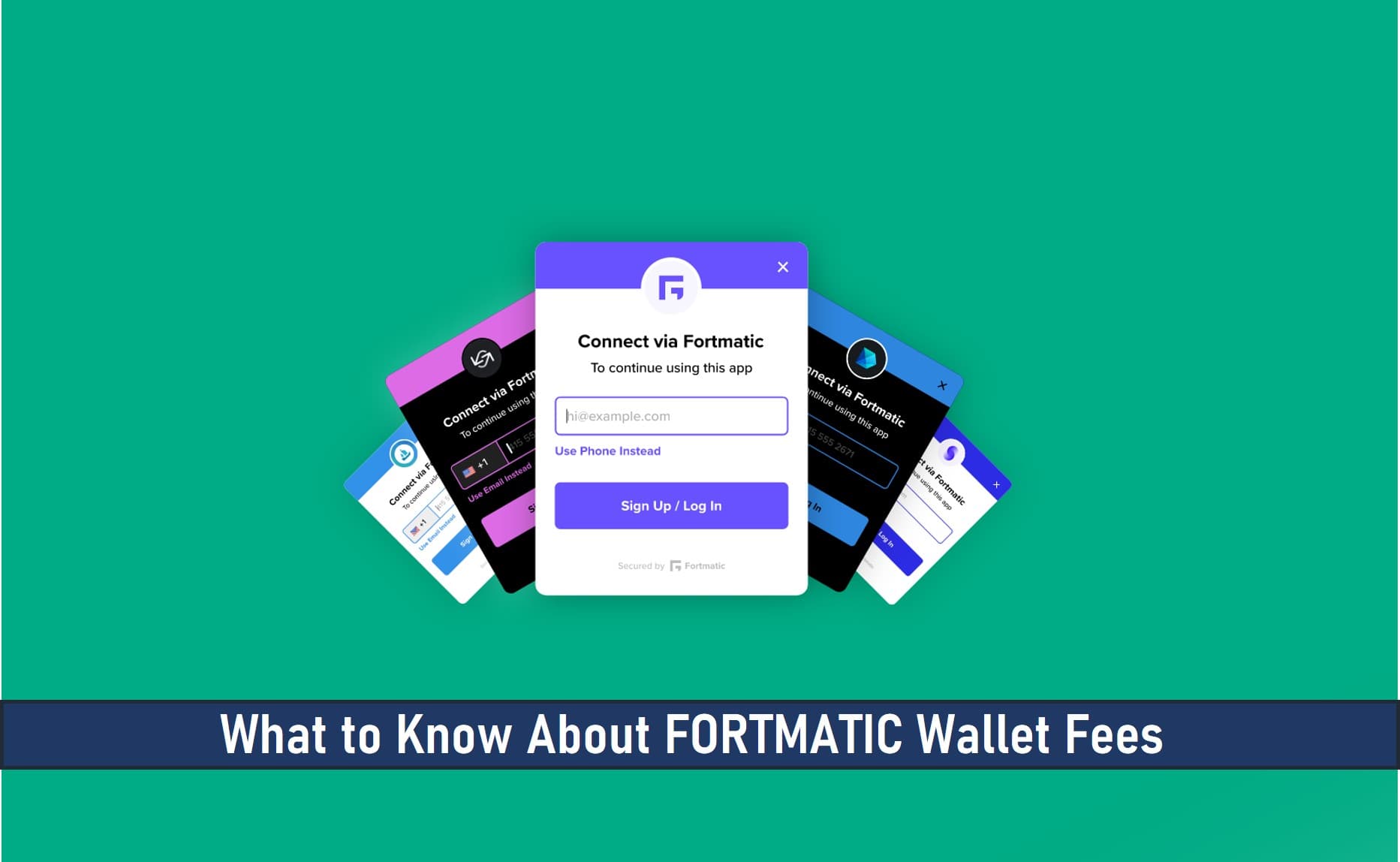 To begin with, the Fortmatic wallet, now known as Magic, is a web3 wallet that was founded by Sean Li in 2018 with the major purpose of granting investors access to tokens and decentralized apps from their address on Ethereum.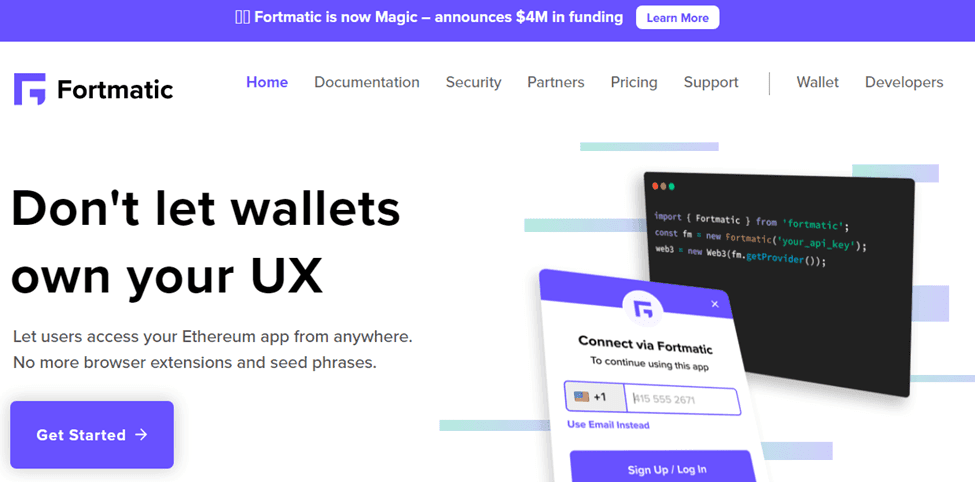 Key Takeaways
• Fortmatic wallet has four Free price plans, Developer, Growth, and Enterprise.
• The wallet recently announced $4 million in its funding with plans to end the era of passwords and control-dominated tech oligarchs.
• Fortmatic wallet integrates with the web3 application and claims to serve as a better alternative to Metamask.
• Changing your web3 provider with a Fortmatic provider, will not affect your web3 ERC20 transactions as it will continue working.
SEE ALSO: Trezor Model T & Ledger Nano X (Best Comparison)
SEE ALSO: BitBox02 Vs Ledger Nano X (Which Supports More Coins)?
SEE ALSO: How to Connect Binance Smart Chain to MetaMask
The wallet uses a phone number or an email when verifying users and acts as a platform for developers to integrate blockchains into their applications.
According to the co-founder of AngelList, Naval Ravikant, Fortmatic points the way towards a world in which user identity and authentication are decentralized and not subject to control by the tech giants.
The wallet also boasts a collaborative effort from the best investors in the crypto market, ranging from Lightspeed to SV Angel, Unusual Ventures, and Cherubic Ventures, to name a few.
With that said, let us take a look at some of the features of the wallet before we head on to the wallet fees.
Features of the Fortmatic Wallet
1. It expands the User Funnel.
2. It integrates with Web3 and serves as a better alternative to Metamask.
3. It is security compliant with a non-custodial HSM architecture.
4. It increases user conversion.
5. It is customizable, embedded, and doesn't take users away from the app.
6. It gives its users access to multi-factor authentication (OTP code, device 2FA, recovery email, and more).
Moving on, let us now take a look at the Fortmatic wallet fees and prices. 
Fortmatic Wallet Fees
Fortmatic wallet fees are generally divided into four parts, which are:
Free
Free users can enjoy the following features, including:
There is an unlimited sign-up and 250 active users.
Up to 100,000 requests per day.
Multi-Factor support and community support channels.
Ethereum Virtual Machine compatibility.
It works with web3.js and ethers.js.
Developer
At the rate of $79 per month, users will be able to use all the features in the free plan, including:
1000 active users and around 500,000 requests per day.
Custom theme widgets.
A private group support channel.
Also, users can get a 14-day trial. 
Growth
At the rate of $327 per month, users get access to all developer and free plan features, including:
2,500 active users and 1,500,000 requests per day.
Multi-blockchain support.
Dedicated 1-on-1 support channel and a 24-hour support response time.
Enterprise
The rates are flexible, and users can contact support to get more details. However, according to Fortmatic, they provide:
All features of the growth plan.
Custom integrations.
Above 1,500,000 requests per day.
Priority assistance for VIPs.
8-hour support response time.
Bulk user purchases are discounted.
On-premise deployments.
Implementing Fortmatic in Your App
To get started, developers have to create a "Developer Account," which has to be connected to their Github. Then, follow the given steps to sign up.
Click on the "Get started" button on the website's landing page or select "Developer" in the top left corner.
Click on "sign up with Github," fill in your details, and verify your ID after entering the verification code. 
After creating a developer account, you can access your dashboard. The next step is to integrate the Fortmatic SDK into your app. Follow the below steps and points to integrate it successfully:
Include the Fortmatic SDK script. Install Fortmatic SDK into your dApp by including a script tag between the "TODO" comment lines in the CodePen editor.


Note: Get your API keys from your Fortmatic dashboard.
Send Transaction Implementation.

This is all, and your Fortmatic dApp is good to go.
Things to keep in mind:
If your dApp is written using web3 and already works with Metamask, it's quite easy to integrate with Fortmatic. All you have to do is swap your existing web3 provider with the Fortmatic provider and continue developing on the same version of web3 you use.
Furthermore, if you have replaced your web3 provider with a Fortmatic provider, nothing needs to be changed for the web3 ERC20 transaction to continue working.
The Fortmatic SDK offers an endpoint for logging users in and out of their Fortmatic wallets.
Final Thoughts
The Fortmatic wallet is an excellent wallet that offers a wide variety of services to its users. The wallet even boasts that it is better than Metamask.
You can check out this article to learn the different types of fees available to users who want to make use of the wallet.
Read More