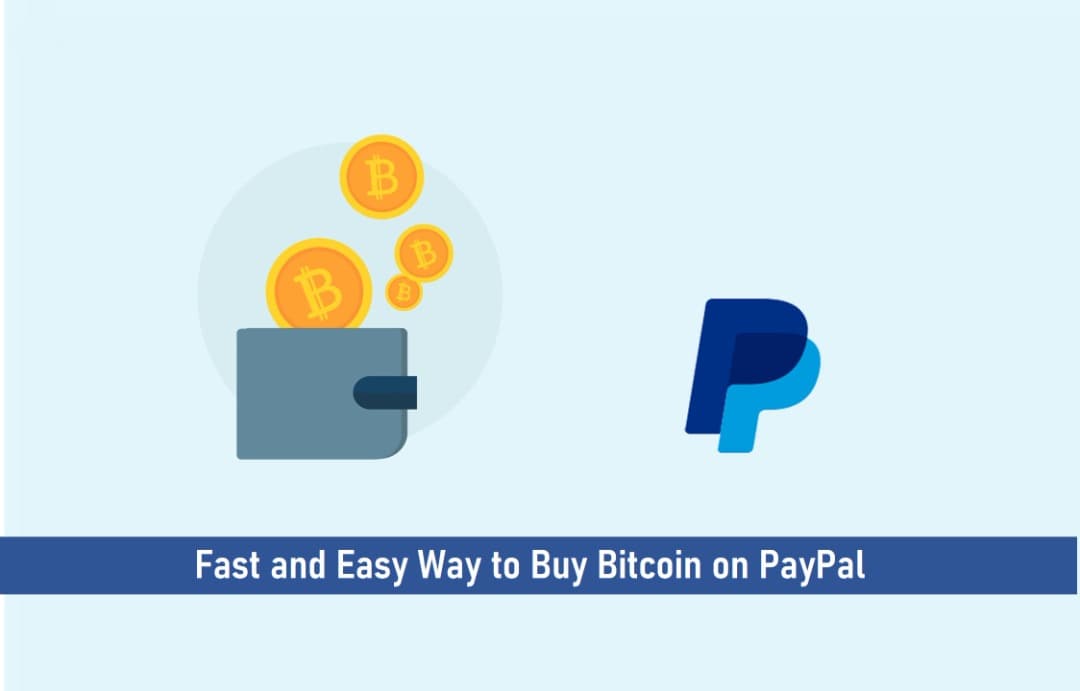 PayPal is one of the most popular services in the world when it comes to online digital transactions. This online payment system allows users around the world to send and receive money from anywhere at any time, for a fee of course.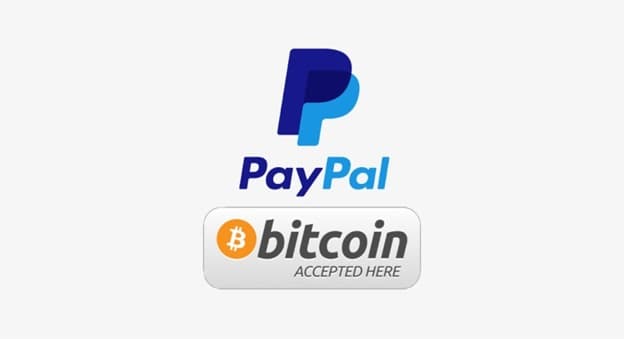 PayPal is a payment method that also allows users to purchase goods online, whether physical or digital. Also, users can buy Bitcoin on PayPal as Bitcoin is a digital currency whose complex cryptography makes it one of the most secure forms of currency today.
Key Takeaways
•You can buy four types of cryptocurrency on the PayPal app: Bitcoin, Ethereum, Litecoin, and Bitcoin Cash.
•PayPal is not available in all countries.
However, one of the biggest issues here is that PayPal payments are reversible while cryptocurrency payments are not.
High fees are also one of the main reasons some sellers do not accept PayPal! Buyers can easily claim a refund from the PayPal company and have their payment refunded, which is inconvenient for sellers.
Steps to buy Bitcoin on PayPal
Today, it is easier than ever to buy Bitcoin across the world. You can use your credit card, your debit card, or you can make bank transfers. But what you might not know is that you can now buy Bitcoin on PayPal.
Even though most crypto exchanges don't accept PayPal, the company has made a commitment to dive deeper into the cryptocurrency world. Here is more information on how to use PayPal to buy Bitcoin:
•To buy cryptocurrencies on PayPal, you need to create an account.
•If you already have a PayPal account, all you need to do to buy cryptocurrency is to press the "Cryptocurrency" button and select the currencies you want to buy.
•You can buy four types of cryptocurrency in the PayPal app: Bitcoin, Ethereum, Litecoin, and Bitcoin Cash.
However, you should stick to Bitcoin and Ethereum if you're a new to PayPal and cryptocurrency.
SEE ALSO: 15 Top Global Companies that Accept Bitcoin as Payment
What Are The Advantages Of Getting BTC With PayPal?
•A simple payment process.
•A quick and familiar operation for those who already have a PayPal account.
•Benefit from an international brand that uses cutting-edge encryption and anti-fraud technology.
•Pay with a trusted partner used by over 267 million users worldwide.
•Directly use the funds in your PayPal account without them passing through a bank account for example.
Disadvantages
•Higher fees than some other payment methods.
•Not available in all countries.
 Frequently Asked Questions (FAQS)
1. How Can I Open A PayPal Account?
Opening a PayPal account is done directly on the company's website. This will allow you to shop online, request, or send money to loved ones quickly, and buy and sell on eBay.
The process of opening an account with PayPal is free. Just follow a few steps. You can then register your card, bank account, or other funding source to link it to your PayPal account.
2. Can I Get Bitcoins With PayPal Without Verification?
Although some platforms allow you to obtain cryptocurrency without providing an identity document, PayPal is not an anonymous payment method because you must fund your account from a funding source that is linked to your identity.
Paxful is one of the platforms that allow you to buy Bitcoins with PayPal without identity verification. However, it will be necessary to indicate your e-mail address and your telephone number in order to be able to carry out an operation.
Without validating your identity, Paxful will not allow you to earn more than the equivalent of $ 1,500 in trading volume or wallet activity per year.
3. Is PayPal Fees More Expensive Than Credit And Debit Card Fees?
It seems that using PayPal as a payment method for purchasing Bitcoins is riskier than using other payment methods. This is why the user fees for PayPal can sometimes be higher than those for credit cards.
As PayPal has little or no transaction fee fees in your own currency, it will all depend on which platform you use.
SEE ALSO: 15 Best Cryptocurrency Affiliate Products to Promote
Final Thoughts
Buying Bitcoin with PayPal can be a straightforward process, but it will really depend on which platform you choose.
PayPal is a good solution for many people who want to send payments and shop around the world, having the convenience of credit cards with a more acceptable level of fees.
Cryptocurrency exchanges tend to have a level of complexity that brokerage platforms do not. Be sure to research the platform to make sure you can navigate the user interface easily.
Read More