NEO is often tagged the Ethereum of China because it is considered a competitor or sometimes an upgrade to the Ethereum blockchain due to its similarities.
Despite its steady growth and becoming one of the world's biggest cryptos in market capitalization in 2017, it is still lagging in the aspect of a good wallet for security and easy transactions with some fraudulent Neo wallets creating more confusion in the crypto market.
In this article, I will provide you with some of the best Neo wallets that are free to use, which you can easily use to secure and facilitate NEO transactions at a very low cost. Keep Reading!
Key Takeaways
• NEO, formerly called Antshares, is an open-source blockchain platform that is community driven and with similarities to the Ethereum blockchain.
• It was introduced in 2014 by a team of developers from China and rebranded to NEO in June 2017.
• A Neo wallet is a crypto wallet with which you can easily store your Neo coins and other NEO-supported tokens.
• A good NEO wallet allows you to store and transact Neo coins and other supported tokens.
• Neo hard wallets, especially the Ledger wallets, are some of the best wallets for NEO, but they are quite expensive to purchase.
• Most of the best Neo-supported wallets free to use are mostly hot walletsand exchange-based wallets like Binance.
• Some challenges NEO users/holdlers face include; not knowing which NEO wallets are legit, which NEO wallets can generate gas, and which are free to use.
7 Best Neo Wallets That are Free to Use
Most of the best Neo wallets that are free to use are mainly hot wallets and exchange-based wallets. Some of these wallets include:
The neon wallet is one of the best wallets that is free to use for storing and facilitating transactions involving NEO coins and other NEO-supported tokens. The City of Zion team developed the open-source wallet and launched it in July 2017.
It is easy to use, highly secure, and, most importantly, Neo-specific, meaning it only provides support for Neo coins and any other tokens built on the Neon blockchain.
Downloading, installing, and even creating a user account is entirely free on the wallet, and also no charges for storing NEO coins and supported tokens on the wallet.
However, you may be charged a small transaction fee each time you initiate an outbound transfer, and how much you pay in GAS fees would depend on the number of coins you wish to send and the type of crypto assets.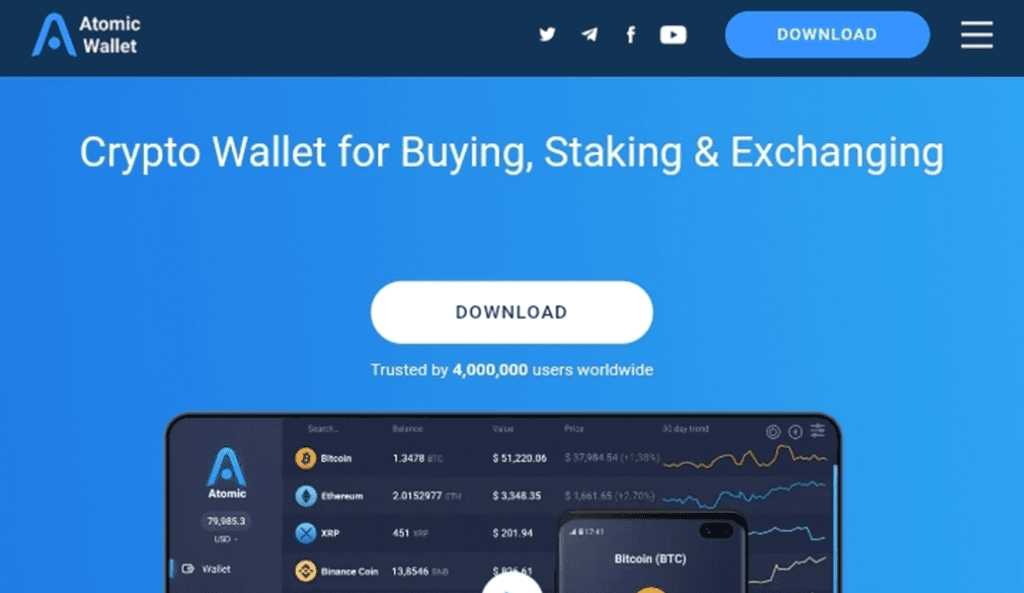 Atomic wallet is another amazing wallet on my list of the best NEO wallets that are free to use. It provides support for more than 300+ different cryptocurrencies.
Using its Atomic Swaps support, you can easily exchange coins within the wallet at a super speed rate. Private keys are securely encrypted on your device, giving you full control over your funds. The desktop app is available for Windows, macOS, Ubuntu, etc.
The wallet also offers several features apart from its intuitive user interface, including an in-built option to buy crypto with a bank card, decentralized storage for private keys, a simple interface for custom tokens, instant exchange via Changelly or Shapeshift, etc.
Exodus wallet is one of the top Neo-supported wallets listed on NEO's website. It provides support for 100+ different cryptocurrencies and has an easy-to-use interface.
It is often regarded as the only wallet to support desktop, mobile, and hardware wallets and simultaneously allows you to stake some of the hottest cryptos to earn passive income.
Exodus wallet is free for use for NEO coins, and you can easily exchange them for some of your favorite cryptos, such as Ethereum, Monero, and Litecoin, in a few seconds with no signup required.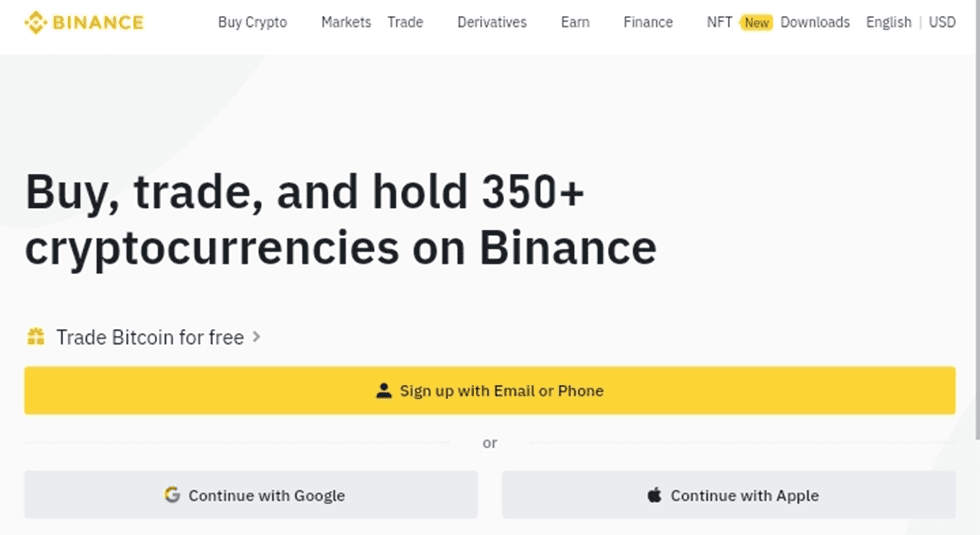 Binance is one of the world's most popular crypto exchange platforms, and it provides free-to-use and easy wallet features for your NEO coins.
Binance has its mobile-based wallet, although this is not our focus, but rather the Binance trading platform, which serves as an exchange-based wallet for storing NEO coins while functioning primarily as a cryptocurrency exchange.
 Keeping your NEO is quite easy on Binance as it allows you to access your cryptos to facilitate transactions easily. This is a great opportunity for day traders and other crypto users who are constantly looking to make a profit with their NEO coins.
As far as exchange-based wallets are concerned, Binance is one of the best NEO wallets out there that is free to use with low trading fees and several security options to keep your coins safe.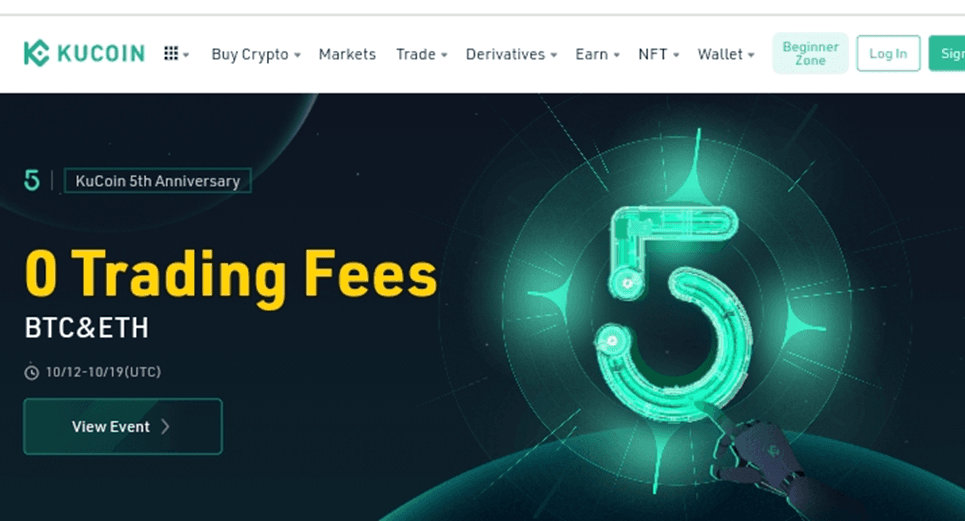 Finding Kucoin on this list might come as a surprise because it's one of the less-known name wallets for storing NEO due to being less popular compared to Binance. Nevertheless, Kucoin is still one of the best exchange-based wallets with wonderful features for Neo holders.
 It is a wonderful choice for anyone who intends to keep their Neo coins secure. One of its main advantages is that, since it was introduced into the crypto market in 2017, the platform has maintained a spotless record of facilitating transactions with rare hacking occurrences.
Not only can Kucoin store/hold your Neo coins but it can also be traded right on the platform.
Kucoin also has very low transaction fees for anyone willing to trade NEO coins on their platform, edging around 0.1% of your NEO coin transaction. It is also on the list of exchanges that provide full support for NEO coins.
Although BitMart is more of a crypto exchange, it does come with wallet support features for NEO coins. You can easily purchase NEO coins on the platform or transfer them from another exchange or wallet to Bitmart.
Buying NEO on Bitnart is quite straightforward; all you have to do is register on the platform. Once you complete all the required verification checks, you can buy as many NEO coins as you like, which will automatically be stored in your BitMart Neo wallet after purchase.
It has very low trading and withdrawal fees, a user-friendly and easy-to-use interface with several features for crypto enthusiasts, and numerous options for facilitating transactions such as buying your cryptocurrencies via credit & debit cards, PayPal, bank transfer, etc.
Although it is a secured platform, unfortunately, it was hacked in December 2021, which led to an estimated $196 million cryptocurrency theft.
7. NEO Wallet
NEO wallet is free to use, a lightweight wallet developed and maintained by the NEO community. It's a web wallet that keeps your NEO coins safe without sending the smallest amount to NEO wallet's servers and allows you to back up your wallet to have firm control of your private keys.
With a NEO wallet, you can easily store, transfer and receive NEO coins and simultaneously claim GAS generation for holding your NEO tokens. Currently, you can access it through Chrome/Edge browsers.
Frequently Asked Questions (FAQs)
Q1. Is NEO a coin or a token?
NEO is a cryptocurrency as well as a smart contract platform that provides support for applications written in a variety of programming languages.
On the NEO blockchain, a separate token known as NEO Gas is paid as fees for deploying and running smart contracts.
Q2. Is NEO mineable?
No, NEO cannot be mined.
Final Thoughts
Most Neo hot wallets are free to use, making them more approachable and popular among many NEO users/holders.
Among the above-listed wallets are exchange-based wallets, which were added not to prompt you to store your Neo on a centralized exchange but rather to give you some of the best wallets that are available and free to use for your NEO coins.
Read More