With the decentralized status of the blockchain network and the Pseudonymous nature of Bitcoin transactions.
Exchanges are beginning to tighten up security gaps by verifying the identifies of potential clients on their onboarding processes.
KYC is now a requirement for many exchanges and that has come to stay.
Paxful requires KYC to get new clients onboard and periodically checks its existing clients on personal information changes, and the nature of their transactions.
Key Takeaways
 • Paxful ensures that the KYC protocol is strictly adhered to as they protect their users from all forms of hackers and crypto thefts.
 • Paxful appointed a Chief Compliance Officer who has a sufficient level of expertise and independence, he also has the responsibility for the oversight of compliance with the relevant legislation, regulations, rules, and industry guidance;
 • KYC is a thorough user history check. They make use of their KYC system to verify the validity of your name, avatar, identification, and address when signing up for Paxful.
SEE ALSO: How To Become A Profitable Vendor On PAXFUL
SEE ALSO: How Do I Fund My Paxful Bitcoin Wallet?
SEE ALSO: Is Paxful Legit for Buying Bitcoin and Altcoins?
With a risk-based approach as part of KYC & AML Compliance, Paxful has adopted the following measures:
1. Establishing and maintaining risk-based KYC, Customer Due Diligence (CDD), and Enhanced Due Diligence (EDD) Policy;
2. Establishing risk-based tiers for verification of its users.
3. Cooperation with law enforcement requests and local regulatory requirements.
4. Filing of Suspicious Activity Reports ("SARs").
5. Company-wide BSA/AML/OFAC training for all its employees.
6. Use of various anti-fraud systems.
7. Ongoing rule-based transaction monitoring;
8. Investigations using blockchain analytics.
What is KYC and How Effective Is It?
KYC means "Know Your Client" and refers to the verification of a company's identity and transaction patterns.
The checking process generally takes place before or when customers start a business with a company.
For financial services companies like banking, credit firms, and insurance agencies, KYC was extremely popular for good reason.
Those companies deal with huge sums of money and, therefore, have an enormous job of ensuring that their clients are legitimate and do not engage in corruption, bribery, or money laundering.
SEE ALSO: Top 10 Exchanges that Do Not Require KYC
How Paxful Implements KYC
Paxful is one of the first peer-to-peer crypto-companies to implement a full anti-money laundering program ("AML") which includes ID and address verification evidence.
We've chosen a well-established and safe provider, including many KYC providers, who use artificial intelligence to learn machinery and ensure human quality to detect fraudulent material.
For example, their KYC provider will use 3D biometrics when a new user submits a photograph of his/her ID to ensure that it matches the actual ID that was provided. And where that user is, it does not matter; Paxful checks customers everywhere in the world and on various device types.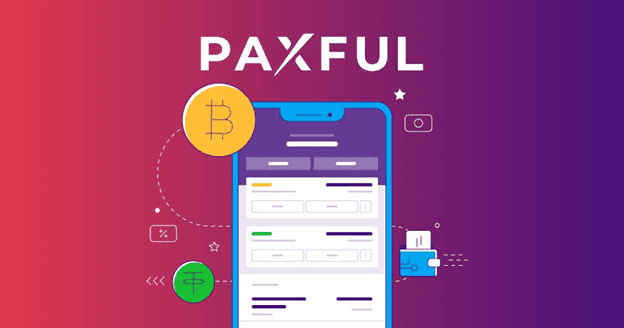 You may think it would reduce trading quantities on a crypto-exchange if vendors were to verify their ID, but for Paxful it is exactly the opposite. With KYC in place, Paxful users can only trade with those who complete the ID check on their system. This implies many more legitimate, transparent, and monetary transactions.
Fraudulent people who steal and scam their honest users anonymously, do not give proper ID checks and have only one option left to flee. Thus, genuine users now have a much lower risk of trading with confidence.
KYC is a thorough user history check. Paxful adopts KYC  to verify the validity of your name, avatar, identification, and address when signing up for Paxful. You can easily see if a seller's user profile is checked. This gives their customers great credibility and helps you identify which suppliers are trustworthy to deal with.
Paxful compliance team works throughout the world at various offices to prevent evil guys and to reduce the risk to their platform.
Controls on the Paxful KYC policy are continuously getting tougher, meaning more work for them but more security for you.
The KYC process of Paxful is extremely smooth. Follow their simple instructions and in just a few moments you will complete the intuitive process. After you have finished, you can gain many more honest and credible customers.
SEE ALSO: 7 Cryptocurrencies that Will Make You a Millionaire in 2021
Frequently Asked Questions (FAQ)
1. Can I withdraw from Paxful?
Yes, you can withdraw successfully after every successful trade on Paxful.
2. Is Paxful trustworthy?
Paxful at the moment is one of the safest exchanges in the world. They take the funds of their users with utmost seriousness.
Final Thoughts
Paxful's adoption of  KYC shows its commitment to providing a space where its users are protected.
With Paxful, you can make transactions knowing that your transactions are safe and secured.
Read More