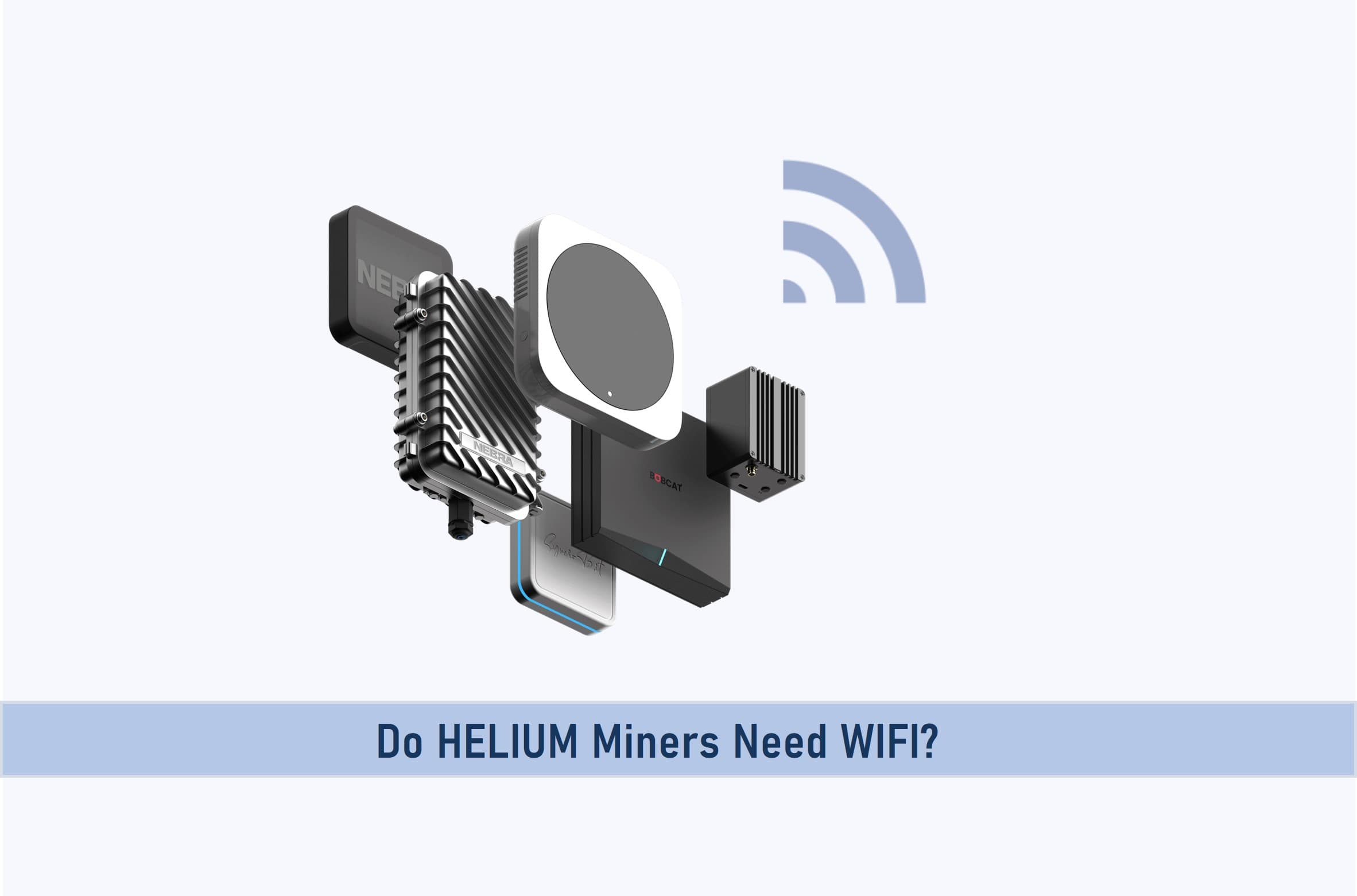 Do Helium Miners Need WIFI?
Do Helium miners need WIFI? The straight answer is YES…
To know if Helium miners need a WIFI or should mine over the Helium network, let's first understand what Helium mining is.
The Helium console or device provides internet to lots of users and it's powered on helium blockchain, representing a decentralized wireless infrastructure.
To mine HNT, all you need to do is to install the device on your office window and provide miles of wireless network coverage to millions of users with the Helium LongFi and get rewarded with HNTs (Helium Network Tokens).  
The Helium network stands tall over other data networks for this singular purpose of mining.
HNT is a cryptocurrency earned when users provide miles of hotspot internet coverage to lots of users.  
You earn HNT when hotspots provide and validate wireless coverage and transfer device data over the network.
There is no pre-mine of the HNT because the maximum available HNTs in circulation is 223 million.

Unlike the Proof-of-Work consensus used to reward Bitcoin miners, Helium mining adopts the Proof-0f-Coverage (PoC) consensus with only 5W of energy.
The Proof-0f-Coverage (PoC) algorithm verifies that hotspots are located where they claim they are. This helps to secure the system against fraud.
So, this method is profitable, green, and highly rewarding.
Key Takeaways
• To mine helium, all you need is to purchase a simple device from its website and browse through any hotspot provider of your choice.
• Helium mining requires the use of a hotspot or WIFI for effective and profitable mining.
• Miners are rewarded in HNT which is a cryptocurrency earned by providing miles of internet network coverage.
• Helium mining is considered inexpensive with fewer mental task procedures such as Bitcoin mining. It adopts the Proof-of-Coverage (PoC) mechanism for its rewards.
Proof-of-Coverage
The Proof-of-Coverage (PoC) is the first of its kind introduced by the Helium blockchain which requires that the mechanism verifies the location of the hotspots and validates its claims.
The PoC does this verification on an ongoing basis and validates hotspots that have provided miles of wireless network coverage to millions of devices.
The Proof-of-Coverage uses the undeniable properties of radio frequencies (RF) to produce proof, available to Helium participants and the entire blockchain network.
How Do I Earn HNT
There are two ways to earn on the helium blockchain, you either mine or stake crypto.
Mine crypto with a radio or,
Stake and become a validator
Let's examine these two rewarding processes.
Mine Crypto with a Radio
The first step is to purchase the helium internet connectivity device known as the People's Network, powered by the Helium blockchain.
Install in your office window where it has the potentials of reaching millions of other devices around. The more coverage you provide, the more HNTs you earn.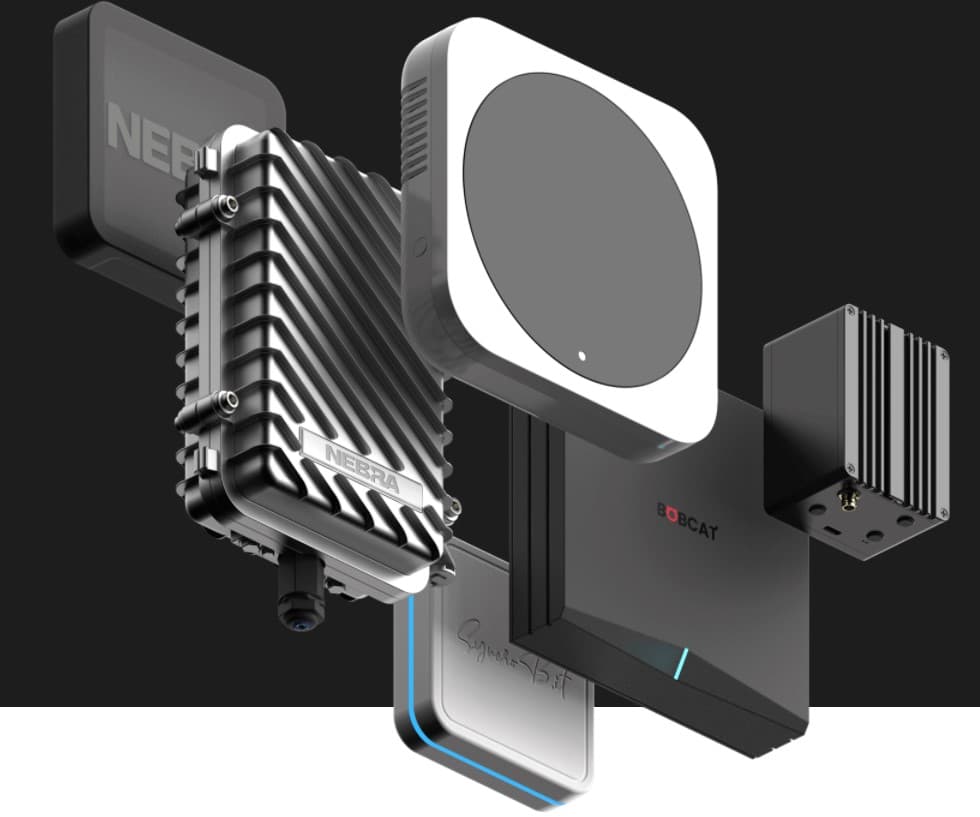 You can earn HNT by using compatible networks. What you need to do next is to find approved hotspot providers and vendors to purchase a plan.
Helium network however recommends that users do their own research on hotspot providers as this list above is not an endorsement on the hotspot manufacturers.
As mentioned earlier, mining HNT adopts the Proof-0f-Coverage consensus to reward miners. The PoC helps verify these hotspots on an ongoing basis to be sure they are at the exact location providing wireless connectivity.
The Helium Network Explorer enables viewing of the PoC data if you're interested. To earn the Helium token through mining, your chosen hotspot must transfer device data over the network, the more you transfer, the more you earn HNTs.
Stake and Become a Validator
The job of a validator is to secure the network or blockchain by confirming or authenticating all HNT transactions and adding new blocks into the blockchain.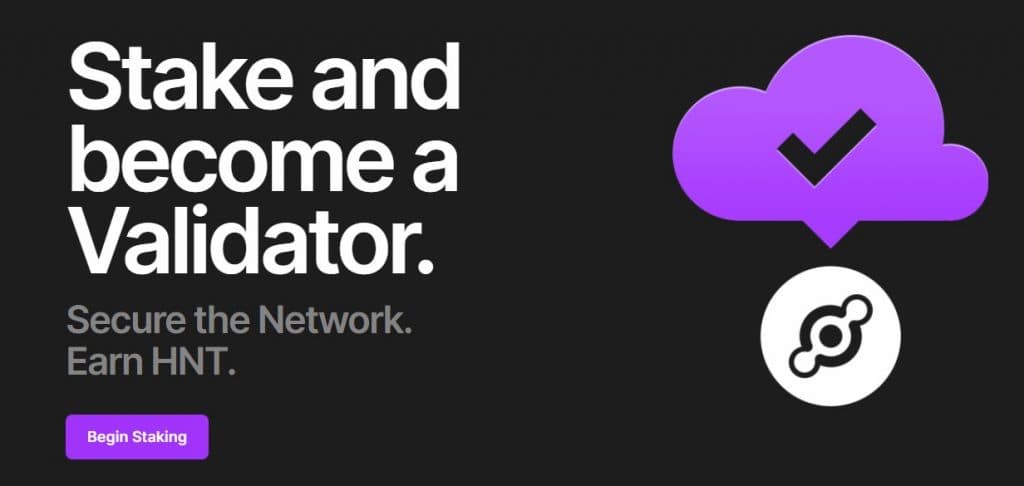 Network validators are relatively new on the Helium network, but it has come to stay.
Here's the interesting part…
To run a validator node, one must stake or deposit 10,000 HNT (Helium tokens), install and run the HNT validation node software in a secure environment.

After successfully staking the required minimum HNT, you'll be qualified to earn HNTs in return because you have contributed to the security and scalability of the blockchain network.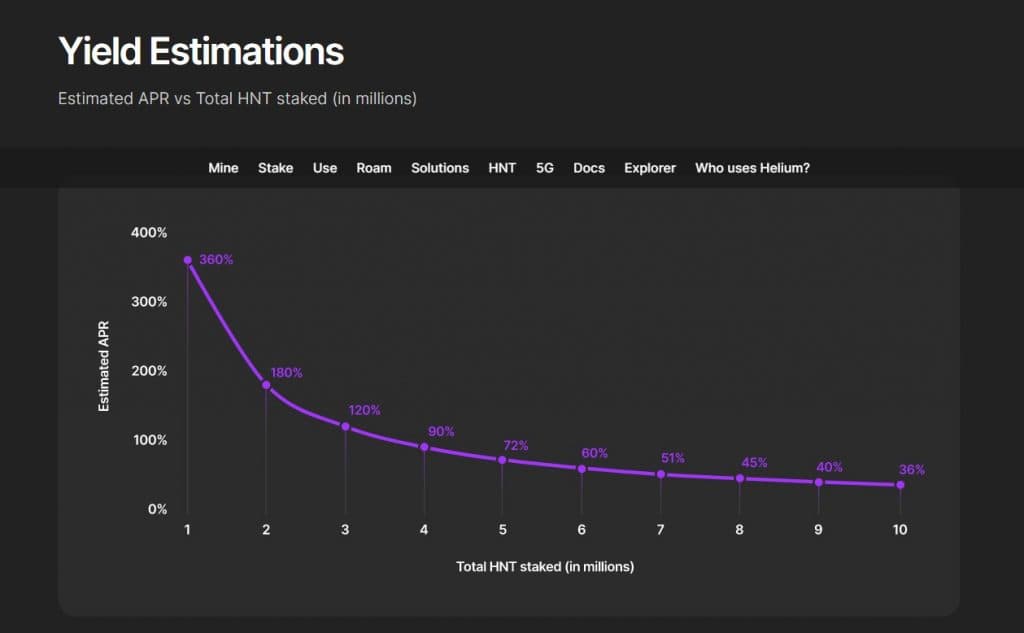 Helium Project and HNT
The Helium project was dedicated primarily to devices connected to the Internet of Things (IoT), the Helium project is a decentralized network based on a blockchain.
Thanks to its mainnet launched in July 2019, the Helium project offers an open-source and IoT network that allows wireless and low-power devices to communicate with each other. They can also send data over the node network.
This project is mainly intended for companies specializing in data collection from infrastructure sensors. It is also aimed at companies that operate in asset and animal tracking and connected homes.
The establishment of the network was facilitated by the strong marketing of hotspots to many individuals.
The nodes here represent the association of a blockchain mining device and a wireless gateway. These nodes, therefore, exist in the form of access points.
To convince them to act as a relay for the company, Helium rewards users who operate the nodes, with tokens from its cryptocurrency HNT for Helium Network Token.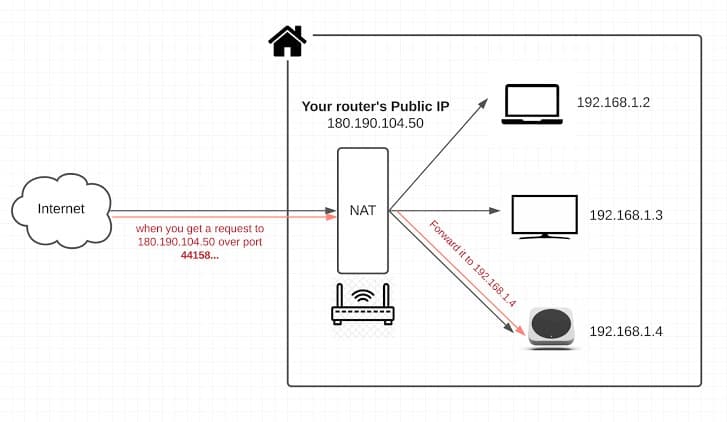 Can HNT be Mined or Staked?
Unlike other cryptocurrency projects that must stick to one consensus mechanism,  Helium can be mined and staked as well.
Helium can however be mined with the Proof-of-Coverage consensus mechanism that requires the actual verification of hotspot locations.  
Hotspot Regulatory Distance and Coverage
Using the Nebra HNT Indoor Mining Gateway, users produce a cover for the people's network and participate in coin mining.
While operating HNT on the blockchain, any user can provide hundreds of square kilometers of wireless network coverage. It's pretty much the same process with other mining gateways.
It is also possible to use the exterior HNT mining gateway, which can be installed on a roof or the side of buildings. This solution is suitable for wide-coverage applications in built-up areas, towns, and villages.
This wireless network is therefore ideal for tasks that do not require a lot of power. It can for example be used to send data from sensors that use radio waves.
The network can cover a city with only 200 Gateways. All owners benefit from HNT crypto in exchange for their hosting and for giving access to the LongFi network.
To earn tokens, the outdoor Nebra HNT mining access point must be connected and allow validation of the wireless coverage provided by the different points.
Miners hotspots use the system called Proof-of-Cover to earn more Helium Crypto when they are close to other miners. However, they must keep a regulatory distance of 300 meters.
Regarding solitary access points, their earnings are less significant since they cannot participate in the Proof of Coverage system.
In addition, they can only broadcast on the internet. Due to varying configurations, there is no consistent amount of HNT to be earned per day compared to other cryptocurrencies.
How to Store Helium HNT on Ledger Nano Wallets
The hardware wallet is without context one of the best solutions for storing cryptocurrencies.
These USB-enabled devices provide long-lasting storage of important information in your wallet. It has military-grade firmware and security.
Ledger Nano X is has a strong reputation in the industry and has since 2019 been providing strong support and security for crypto holders. Ledger Nano X is compatible with the Helium Network Token HNT.
The HNT, when stored on Ledger Nano X, the Ledger LIVE application allows the user to check their balance, see their Helium address, and even submit their transactions.
Final Thoughts
Having answered the question regarding Helium being mined with WIFI, there are other interesting features of the Helium Network.
Mining or Staking Helium is as straightforward as installing the device in your home or office to start earning.  
Asides from the deposits of 10,000 HNT which beginners may not readily have, earning HNTs through any of the processes could be rewarding. It's left for you to decide which earning option works for you.
Read More