Firstly, Vulcan Forged is a play2earn game that allows players to earn $PYR when they win, sell or purchase upgrades on the game.  
Vulcan Forged has an already established NFT game studio with a series of games to play, Vulcan Forged has over 12+ games from its studio with teaming fans of over 20k members in its community. Known as a community-based project, Vulcan Forged is powered by the PYR settlement, staking, and utility token.
Key Takeaways
 • Built on Ethereum, Polygon, and Binance Smart Chain (BSC), Vulcan Forged is a non-fungible token (NFT) marketplace, blockchain gaming studio, and decentralized application (dApp) incubator.
• On the Vulcan Forged platform, you can exchange, stake, and profit from trading.
• Users can also manage their digital assets and keep track of their PYR and LAVA earnings (staking your PYR earns you LAVA).
• The platform allows users to make, sell, and collect genuine NFT Art on the Agora platform.
• The Vulcan Forged marketplace offers NFT auctions, listings, and swaps.
SEE ALSO: Top Online Video Games to Play and Earn Crypto in 2022
Where To Buy A Vulcan Forged Crypto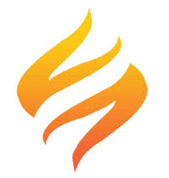 Buying $PYR tokens are simple and may be done on Binance, a well-known and reliable cryptocurrency exchange.
Below is a simple steps users can use to buy Vulcan Forged crypto.
Step 1. Create an account on Binance
Binance is a well-known cryptocurrency exchange, and creating an account is simple. Fill personal nformation and confirm your account (trading is not allowed until verification is complete).
Create an account by funding it with one of the many fiat currencies that Binance.com supports for deposits (Visa/Mastercard).
Step 2. Purchase $PYR
You have the option of making a deposit into your Binance.com account or purchasing $PYR tokens directly using your debit or credit card. In the "BUY" tab, select the $PYR currency, and then carry out your desired transaction.
Step 3. Confirm the Transaction
Next, confirm the transaction, otherwise, the market price for $PYR may change from the initial price. Prices update once every minute.
Binance.com features a hot wallet (online) called the "Binance Chain wallet" where you may store your $PYR tokens safely.
According to Binance, certain banks levy a withdrawal fee when customers buy cryptocurrency directly. You can get additional information by contacting your bank.
Aside from Bitcoin (BTC) and the stablecoins USDT and BUSD, $PYR can be traded on Binance.com.
Additionally, Kucoin, Gate.io, and Huobi all sell $PYR coins. Every one of the three platforms is well-established and secure.
Vulcan Forged facilitates the creation of top-notch games for blockchain gaming fans and supports game developers with crowdfunding, incubation, and development initiatives.
The native $PYR coin is ERC-20 compliant and functions as a cross-platform coin that can be utilized in any gaming titles that are part of the Vulcan Forged ecosystem.
Thirty people make up the Vulcan Forged team, who are dispersed throughout the UK, Greece, and Ukraine. The CEO is Jamie Thomson, who works out of the company's headquarters in Athens, Greece.
The system is dedicated to delivering the best NFT Gaming experiences by providing fun and enjoyable games as a contribution to transforming the blockchain gaming market.
In this article, we will talk about what Vulcan Forged is and where users can buy Vulcan Forged crypto.
SEE ALSO: Best Multicurrency wallet for storing bitcoin and altcoin
What Is Vulcan Forged PYR
Vulcan Forged is a community-based, Ethereum-based blockchain gaming center that creates its games, supports game developers from other companies, nurtures dApps, and acquires NFT trading for its ecosystem.
Eight P2E video games are included in the project's library, some of which were created by the Vulcan Forged team.
Each game offers the option for users to buy, earn, or sell in-game items in exchange for real money.
To demonstrate how Vulcan Forged operates and how the two utility tokens PYR and LAVA serve as the cornerstone of its economy, we will utilize Vulcan Verse as an example.
The Vulcan Verse
The project's flagship product is Vulcan Verse. In this fantasy massively multiplayer online role-playing game (MMORPG), users can purchase and claim land parcels on specific areas of the map using non-fungible tokens.
In this virtual world, players can level up to gain new features and better tools, acquire Vulcanites, a type of pet collection, or even generate passive money through staking.
The main focus of the P2E model in Vulcan Verse is staking and enhancing land by using PYR and LAVA.
Users must "sow" their property to enable staking, which essentially means paying a one-time cost that allows a piece of land to be upgraded to the next level.
Players can stake their tokens once they have upgraded their land to level two.
A piece of land can be leveled up seven times. A person can get different staking rewards at different levels.
Users can increase their plot of land to level 7 and optimize their PYR benefits.
SEE ALSO: 10 Best Games to Earn Crypto On Mobile
Final Thoughts
Vulcan Forged is a distinctive blockchain gaming center that has gradually but steadily grown into something much more substantial than a straightforward collection of P2E games and NFT marketplace.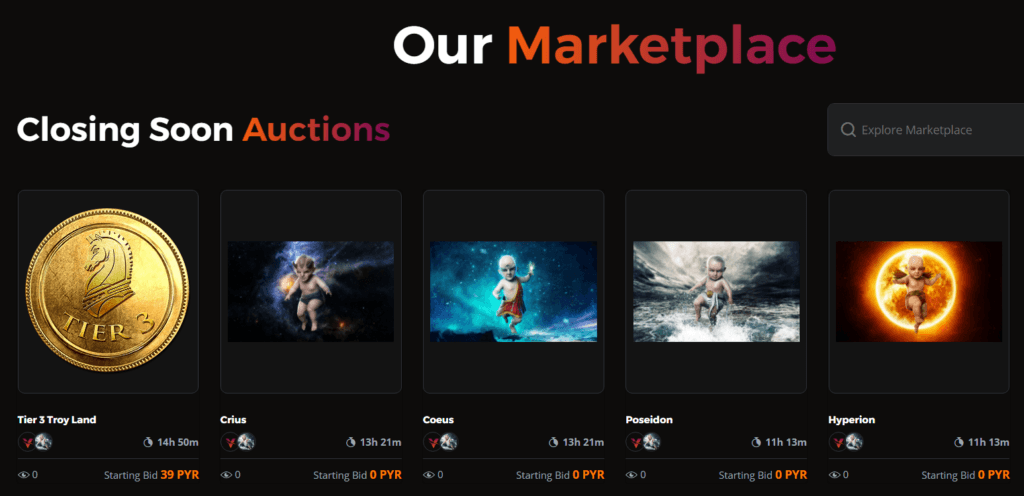 The blockchain gaming industry's major issues are addressed by its development team.
Considering everything, Vulcan Forge is and will be a significant platform in the P2E industry. After all, in the last two months, the market capitalization of the PYR token more than tripled.
Read More