When we talk about the MANA token, it is the brainchild of the Decentraland project, which is often regarded as one of the top crypto projects in the Metaverse category.
You might have bought some MANA tokens to stake and earn more tokens as a reward, the sad news is that MANA token adopts the proof-of-work consensus mechanism which means you cannot stake it.
Instead, there are several lending platforms through which you can lend your MANA tokens and earn rewards/interests on your holdings.
In this guide, I will provide you with some of the best MANA lending platforms where you can store and lend your MANA tokens and earn rewards.
4 Best Places to Lend MANA Token
The top on my list of the best places to lend MANA tokens to earn interest is Binance earn. The world's largest cryptocurrency exchange offers the Binance Earn, Binance.
One of the major advantages of Binance Earn is that your token is always accessible for trading on the Binance platform due to its no lock-in-period rule.
Unfortunately, Binance is unavailable in some countries, such as the United States, United Kingdom, China, etc. To lend your MANA token and earn interest with Binance Earn, follow the steps below;
Step 1: Go to Wallets' on the Binance mobile app and select 'Earn.'
Step 2: Select 'Subscribe' and search for MANA.
Step 3: Then choose your preferred term for lending out MANA.
Step 4: Enter the transaction details.
Binance currently offers a flexible lockup period for your MANA token. The interest rate is low, but you are free to redeem your funds almost instantly.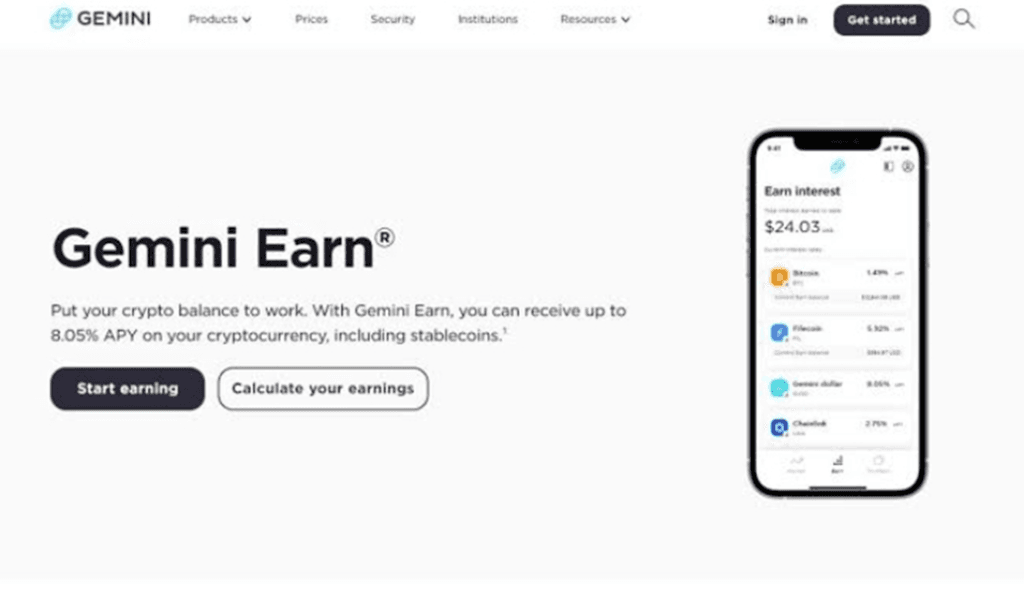 The second on my list is Gemini Earn. Gemini earn allows you to earn interest on your MANA token in a similar fashion you earn interest on your funds in a savings account.
You can earn up to  8.05% annual percentage yield (APY) by lending out your tokens.
On the Gemini earn page, you will get access to an earning calculator, which you can use in calculating your potential interests if you lend your MANA tokens.
The third on my list of the best places to lend your MANA tokens to earn more interest is Crypto.com.
Crypto.com is a platform that provides numerous financial services to traders and investors who are interested in cryptocurrency investments.
One such financial service is crypto lending, through which you lend your MANA and earn rewards similar to staking in exchange. You can lend your MANA token on Crypto.com by:
Step 1: Create an account with crypto.com
Step 2: Buy or deposit MANA with the deposit feature
Step 3: Under Finance > Earn, select MANA
Step 4: Click on the "+" icon to search for MANA. Select MANA as the token you wish to deposit. Then select the period for which you want to lend MANA.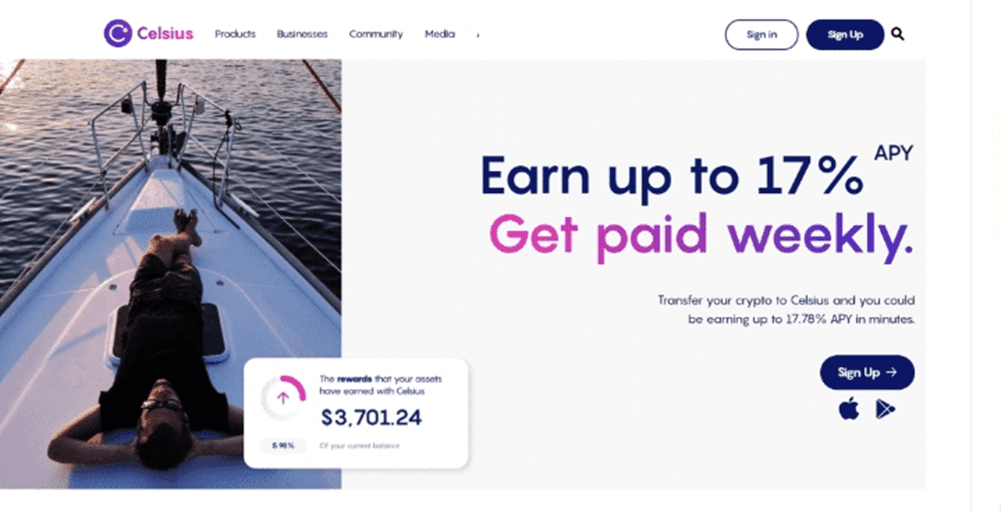 Last but not least is Celcius, a lending and borrowing platform with several years in existence. You can easily lend out your MANA token and earn rewards on this platform.
Depositing MANA to the Celsius MANA address is the simplest way to get weekly rewards depending on your holdings and the current annual percentage rate (APY).
To lend MANA on your mobile Celcius app, follow the steps below;
Step 1: Go to your mobile device's app store and download the Celsius app (Android and iOS supported).
Step 2: Open the app, click "Join Celsius," and complete the registration process for creating a new account.
Step 3: Once you finish setting up your account, click on the "Transfer" tab to bring up options.
Step 4: Click on "Receive."
Step 5: Select MANA (MANA) from the drop-down menu to get your MANA address. Send your MANA token to that address.
Step 6: Once you send your MANA, you're done! You will start earning interest immediately, and rewards are distributed weekly.
| | | |
| --- | --- | --- |
| Staking Platform | Minimum MANA Deposit | Lock-In Period |
| Binance Earn | 0.01 MANA | Flexible |
| Gemini Earn | None | Flexible |
| Crypto.com | 750 MANA        | Flexible 1 / 3 months |
| Celcius | None | Flexible |
Decentraland (MANA) Overview
Decentraland is a platform ( 3D virtual reality platform) that allows you to create and sell different digital assets.
The platform is built on the Ethereum blockchain to create a network owned by its members and simultaneously provide them with a unique VR experience. It is a digital world where you can buy and sell real estate, apps, and other digital content and play games.
The platform uses two tokens for the operation and governance of the metaverse, namely LAND and MANA. MANA is the native token for transactions on the platform and is also used in system governance. In contrast, LAND, a non-fungible token,  is used to symbolize the ownership of a metaverse parcel in the Decentraland ecosystem.
Due to its decentralized governance, power lies in your hand as a user and other MANA holders, making it the first virtual reality platform of its kind where users are in complete control over the ecosystem.
 Frequently Asked Questions (FAQs)
Q1. Can you stake Mana on Binance?
Technically, you cannot stake MANA on Binance. Rather you can lend it using the Binance Earn to earn more interest.
Q2. Can Mana coin reach $100?
It is difficult to predict whether the MANA coin can reach $100 due to unpredictable market conditions. However, crypto experts and analysts are certain it will take many years, even if it gets to $100.
Final Thoughts
As I mentioned earlier, MANA is a proof of work token similar to the XRP token that you can only lend out rather than staking. Therefore, you can use any of the platforms listed above to earn the maximum interest on your MANA tokens while holding them.
Finally, In considering the best places to lend out your MANA tokens, and earn interest, consider these two factors;
The minimum amount required to start earning interest.
The lockup period when selecting any savings plan of your choice.
Read More