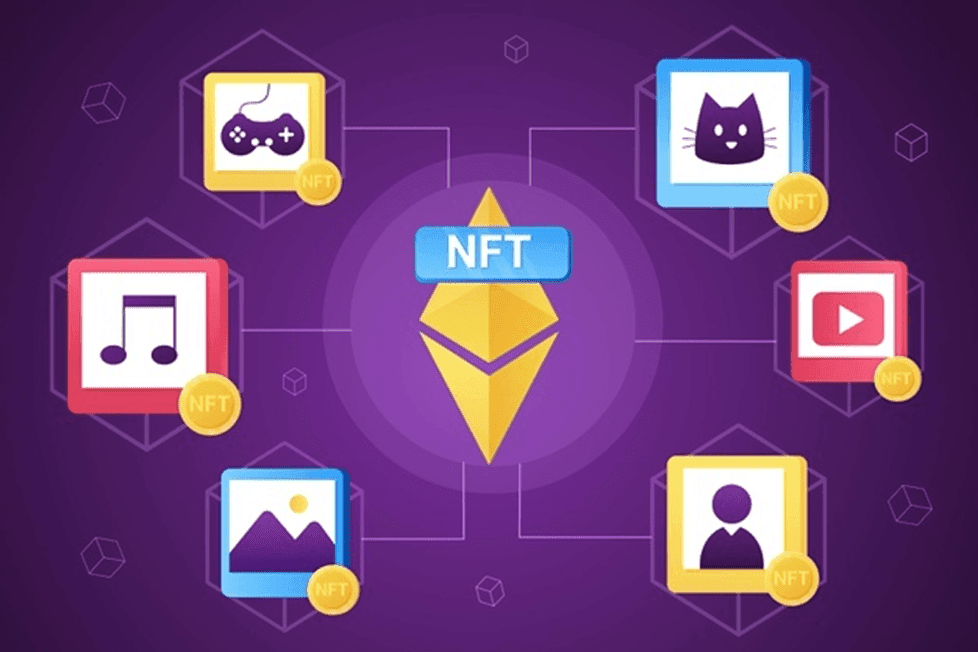 Best 7 NFT Creator Apps For Android & IOS
In a previous article, I talked about how you can make NFTs for yourself, which is why I decided to follow through with this article on the best NFT creator apps for your Android and iOS devices.
NFTs are now making waves, and because of how easy it is to create and the possible fortune you can make out of them, a lot of people are looking for ways to delve into them.
I mean, all you have to do now is to create a digital representation of an art or music piece, and you may well be on your way to making some quick bucks if you decide to offer it for sale.
To help you with this, I will be listing out seven creator apps that can assist you in getting your NFT created in any design you so desire, available on the Google play store and Apple store for downloads.
Key Takeaways
• NFT creator apps help you make NFTs seamlessly from your Android or iOS devices.
• Sketchar deducts 5% of funds from your first NFT sale and 1% for subsequent sales used to assist NFT project creators all over the world.
• 8bit painter considers itself the number one app that specializes in pixelated NFTs.
• With the NFT creator, you can create your own personalized trade card as well as other types of cards such as sports cards for example.
SEE ALSO: Top 10 Most Popular NFT Marketplaces for Art Collections
SEE ALSO: 11 Best NFT Blockchains for Simple NFT Projects
SEE ALSO: How Much Are Gas Fees On OpenSea?
One thing worthy of note, however, is that these apps were selected based on research and a bit of personal opinion. As such, make sure you go through the below-listed apps thoroughly and, if necessary, conduct additional research before you make a selection.
That way, you are confident in the app you will eventually select with the notion that it can get your NFT created in the best way possible.
Having said all this, let us take a look at the apps in detail…
1. Sketchar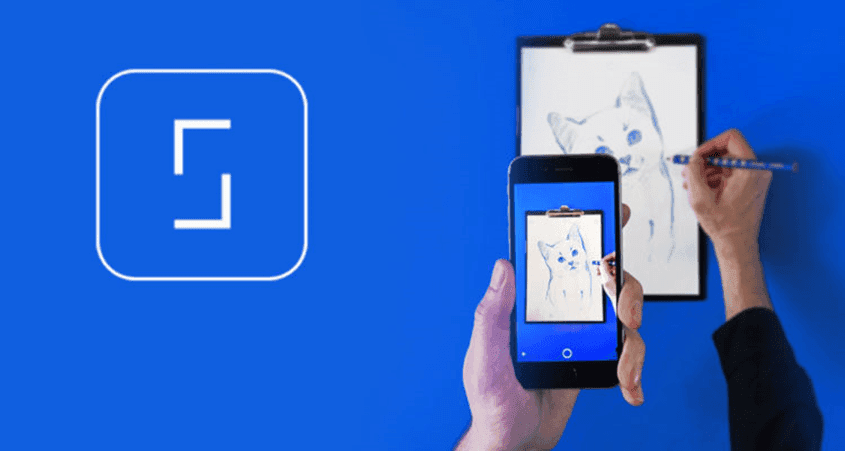 Sketchar is a platform for creating NFTs, and it is also described as an ecosystem of online products offering a lot of flexibility to creators.
With the app, you get to work on your creative NFT ideas while at the same time making your own NFTs and selling them to willing buyers.
Sketchar has its own NFT marketplace where you can sell and purchase Sketchar-created digital art.
A point of note concerning Sketchar is that the platform will deduct 5% from your first sale and then 1% from any subsequent sales.
These deductions are collated and stored in the Sketcher savings wallet, where funds are deducted to assist with the projects of creators all over the globe.
2. 8bit Painter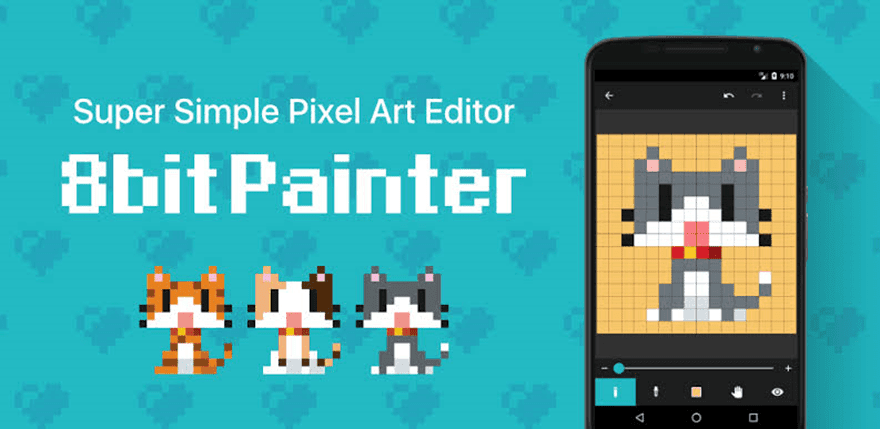 It is no longer news that pixeled NFTs are among the most popular types of NFTs one can find in the crypto space, and this is where the 8bit painter comes in.
The app is best known for allowing users to create NFTs using the design of pixeled images.
Once you start using the app, the first thing you need to do is to create your canvas and select a size.
Bear in mind that sizes differ, as the largest size on the app is 160 x 160, while the smallest is 1616. Pixels determine the size as the bigger the number of pixels, the bigger the size, and vice versa.
You can input photographs from your phone and convert them to pixel art, and you can also import NFTs made in other programs and transform them into pixel art.
3. GoART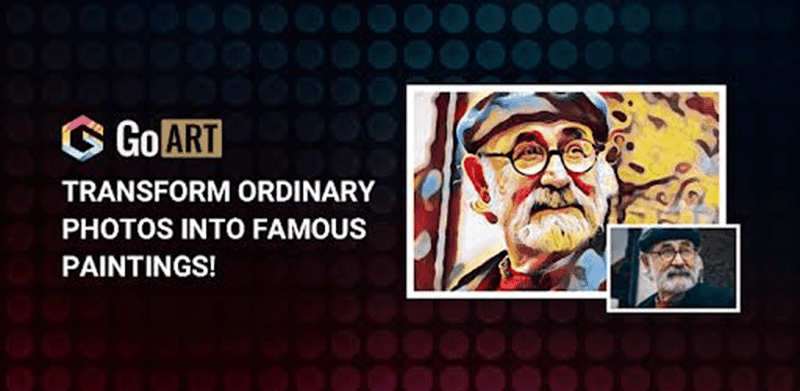 GoART is a piece of software that may be used when you have an image or original artwork that just needs a little more polish so that it can compete favorably with other NFTs out there.
You can make your own NFTs using the app on your phone, and you can filter paintings by Van Gogh, pointillism, brush strokes, and Picasso, which is an amazing feature on the app.
If you want to try out the filter painting, all you need to do is adjust the filter intensity by swiping left and right on the app and saving it to your phone storage when done.
Photos from your phone, on the other hand, can also be converted into NFT on the app almost immediately.
One thing to take note of is that the premium filters do not come free as you will have to purchase them.
You can raise money in addition to the 30 coins that will be given to you for signing up by sharing the app on social media and bringing new users to the app.
4. NFT Creator
Just as the name implies, the app lets you produce high-quality NFTs even if you have no prior graphic design knowledge.
This app, with its simplistic design and customization features, was made in such a way that it is convenient for both new and experienced investors.
This app also appears to provide the finest templates for creating NFTs. You may, for example, use the NFT maker to create your own personalized NFT trade cards.
You only need to select a template and fill out the required information to begin creating your own personalized NFT trade cards. With the app, you can also make a sports card, a shoe card, a Pokémon card, or your own personalized reward card.
Lastly, NFT Creator has a marketplace where you can buy NFTs or even win some free ones.
5. SuperMe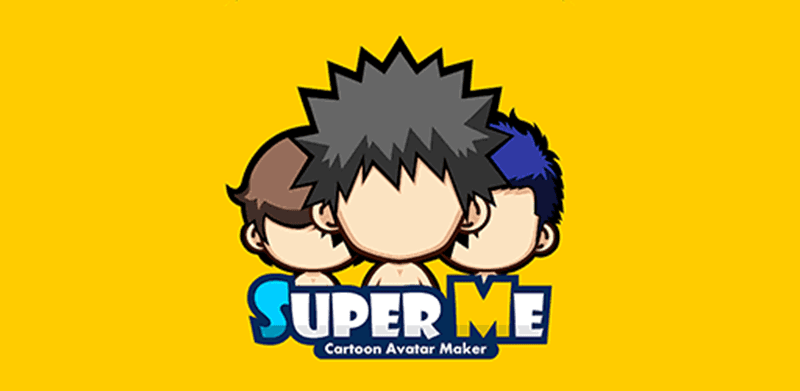 SuperMe was a program built specifically for producing avatars with moving photos of individuals. It is, however, a very useful tool for generating an NFT.
This intriguing and entertaining app offers a wide array of options for customizing avatars.
Users will be able to add various accessories such as spectacles, scars, tattoos, weapons, piercings, jewelry, and, of course, a variety of facial characteristics such as eye color, beard, mustache, and clothing.
In true comic book style, you can even add country flags to the backgrounds of the images and text bubbles. Once you've generated and uploaded your avatar, you can also design your personalized NFT with your avatar which is quite impressive.
6. Pantograph
Pantograph is available for iOS, Android, Chrome OS, and as a WordPress plug-in. The program allows you to tokenize assets such as collectibles, passes, and tickets as NFTs.
After creating an NFT with this program, an NFT creator can use Pantograph to transfer or trade the NFT for free. The app is also entirely peer-to-peer, which eliminates the need for a middleman.
In Panto NFT, producing NFTs is similar to creating drag-and-drop graphics. All you have to do is input your asset, fill out a form, and add some language, and your NFT is ready to be listed.
7. SING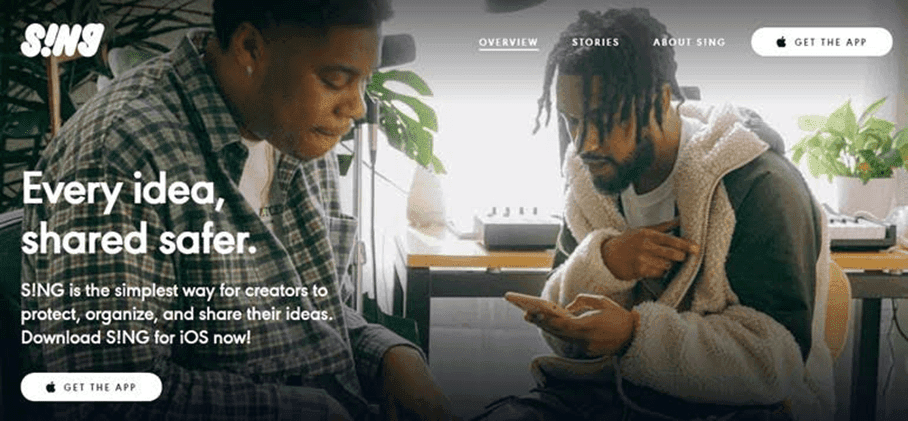 S!Ng is a free NFT creator application for iOS artists. It is one of the safest and most effective ways to share your creative work and ideas on a blockchain network.
Before you start sharing your creative ideas or artwork, the software will build a stack for you to store all ownership data in a blockchain network.
According to the software makers, this app is the safest way to produce, store, manage, and sell NFT tokens.
The features of the app include:
It is simple to share ownership with a collaborator.
You can build a thoroughly decentralized ledger to store all of the data collected during the collaborative effort.
The app makes it simple to share and contract ideas from the comfort of your own home or workplace, wherever you are.
Frequently Asked Questions (FAQS)
Yes, but only if you use Rarible; otherwise, you will be asked to pay for creating smart contracts, which are usually charged as gas fees.
No, it is not. An NFT is a digital token or collectible that is powered by smart contracts, which are responsible for verifying ownership and transferability of NFTs.
If you are seeking to create NFTs on your Android or iOS device, making use of any of the above-listed apps would be a good place to start.
They all have their own unique features, which is why you must do proper research on anyone that catches your fancy so that you don't make a wrong decision.
Read More