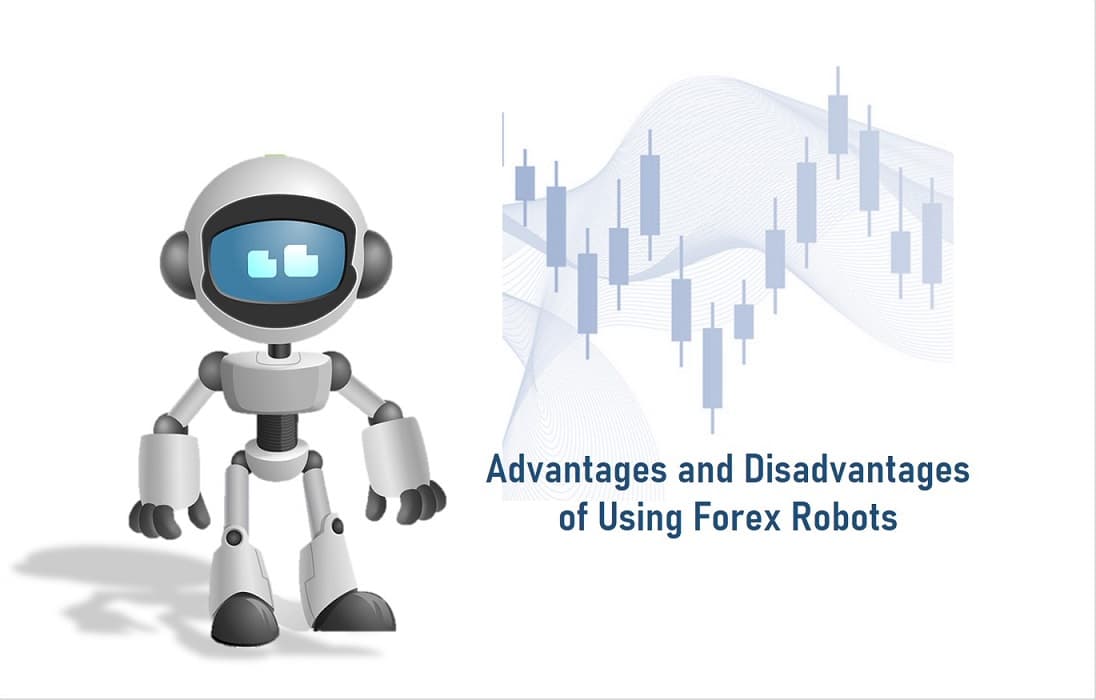 What Are Forex Robots?
Forex robots are automated programs that analyze the current market trend for suitable market opportunities. The robot triggers a signal to BUY or SELL a currency pair.
Forex robots have the ability to backtest, which means they can conduct a historical analysis of different currency pairs as far back as 20 years depending on the robot. Backtesting ability is a critical deciding factor in choosing a forex robot.
A robot's ability to make accurate judgments based on results of its test reveals its efficiency.
As a forex trader, you can then decide if you want your forex robots fully automated or work manually. 
Automatic or Manual forex trading with robots, which is better?
When you download and install a forex robot on your PC or laptop, before you start using it on your MetaTrader platform (MT4 or MT5), you would be prompted with a popup window to check parameters for auto trading.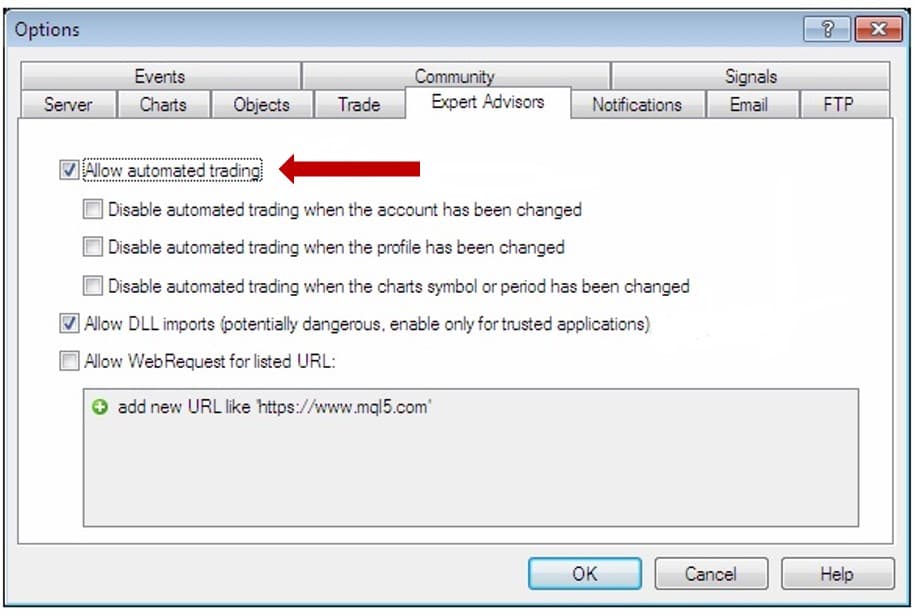 On the popup box, you can instruct the robot to trade automatically even if you're away from your trading desk.
The difference between automated trading and manual trading are:
Automated Trading with Forex Robots
The system trades even in your absence.
Analysis and predictions are more most times accurate.
They are not influenced by human analogy or emotions.
The system can implement multiple strategies at the same time.
The system decides when to stop a loss based on automated algorithms.
Manual Trading with Forex Robots
Forex robots trigger a forex signal for the trader to implement himself.
The trader can decide to implement or not to implement.
Largely controlled by human analogy and trader decides the outcome of the trade.
Losses can be stopped manually if the market is trending south.
Which Robot Trading Method is Better?
It depends largely on your risk appetite and confidence in the forex robot you own.
For instance, the Forex Gold Investor is a "Set and Forget" system for gold trading. Hundreds of models were tested and integrated into two complete strategies, having selected the best performing models. So, users have a level of confidence in the use of this robot.
Test your robot gradually on automatic mode or manually with little sums and see how they trade in mild to volatile market conditions. But start first with a demo account.
It's like buying a new sports car not knowing how the power behind the wheels will feel like. You'll have to test it out gradually until you master driving the car before going full throttle.
Automatic and manual trading have their good sides, but ultimately, it largely depends on how the trader decides to manage the forex robot. Remember robots use AI and are not human.
SEE ALSO: How to Install MT4 on VPS – Fast and Easy Guide
SEE ALSO: How Much Does an MT4 Server License Cost?
SEE ALSO: Top 10 Best Forex Signals for New Traders
Do Forex Robots Really Work?
The straight answer is…YES.
We've performed series of tests and many of our traders use forex robots and have reported brilliant results so far.
For example, the Forex Diamond robot made a total profit of +2080.2 pips position at a live trading test. It's a high-performance forex trading robot that you'll need to take on the volatile market.
The Wall Street Robot Evolution 2.0 also gave a whopping +26,000 pips in a simulated trading environment. See review here.
But note that forex robots are not always 100% accurate all the time and so, it is not to be relied on completely. They instead should be used as a tool to enhance forex trading and boost profits.
Forex robots does work, new traders with little trading experience will find them helpful.
Complex charts analysis like the Bollinger Bands, Moving Averages, Fibonacci Retracements and so on would be taken care of by your robot.
Advantages of Using Forex Robots to Trade
The advantages of using forex robots are mostly beneficial to newbie traders because they do all the chart analysis and backtesting backend. So new traders can learn to read charts at their pace while the robot does the job.
These are some benefits of trading with a robot:
Perfect trading tool for new and experienced forex traders.
Backtesting – Fast and accurate analysis of historical data.
They can scan the forex market faster and come up with tradable currency pairs.
Can be adjusted to fully automated or manual trading.
It can implement a block of trading strategies for different currency pairs simultaneously.
Free from human intervention and bias.
Can trade 24/7 with a strong and reliable internet connection.
Disadvantages of Using Forex Robots to Trade
As I earlier pointed out, forex robots are not 100% accurate all the time. So their predictions could go wrong for various reasons which I'll highlight below.
Let's see why caution must be applied with the use of forex robots.
The market trend could change due to Breaking news and may impact negatively on the robot's trading strategy.
Most forex robots are scalpers, adopting day trading strategies.
Vulnerable in unusual market trends.
Void of human emotions and that has its negative sides.
Internet connection must be strong and steady to avoid slippage.
Risks of outdated codes or no version updates from developers.

Are Forex Robots Really Worth It?
Going into forex trading, I asked the same question…
What investments should I make to succeed and stay fulfilled trading currencies?
Investing in a couple of robots without proper guide exposed me to mistakes of duplicating software.
Currently, 2 robots do the job and I'm happy with that. If you're interested in robot, I have a set of forex robots that actually work if you read to the end.
Basically, your strategy should determine the type of robots you should buy.
But if you are a day trader, you have more options to choose from. Though swing traders understand and know how to exploit forex robots from the knowledge of day trading.
If you're going fishing, you'd ask which set of tools you need the most. I'll say it all depends on the size of fish you intend to catch.
So, investing in the right set of tools especially a forex trading is worth it in the short and long-term.
Best Forex Robots that Actually Makes Money
Investing is a forex robot runs into hundreds of dollars depending on the purpose of the software and maker.
Expecting a positive return on investment is sensible and you deserve one that is progressive and repeatable.
From tests conducted on an array of forex robots by us.
We feel confident referring you to the under listed after performing series of live tests.
Download a free trial version of the under listed forex robots and test it out on your demo account. If feel confident and probably have used a forex robot before, you can start trading within a few minutes.
These are a list of forex robots that have had high user retention.
SEE ALSO: 8 Best EA Forex Robots
SEE ALSO: The ABC of Forex Robots and How They Really Work
SEE ALSO: How to Correct Trading Losses and Become a Better Forex Trader
Final Thoughts
Forex robots implement trades with artificial intelligence which of course were programed by humans.
Robots are to be used as a tool to trade and not to completely take over your trades.
A trader should guide the robot for the best and optimal results. As the robot delivers, the trader needs to analyze and understand why the robot is winning or losing to further improve his/her trades.
I wish you a successful trading.
Read More