Intro to Terra LUNA
Terra (LUNA) is known as convenient, programmable-internet money that is flexible, easy to hold and spend. Terra stablecoins is loved by millions of users and merchants because of its very low transaction fees, faster payments, and seamless cross-border exchange capabilities.
On the technical side, Terra supports smart contracts supported by CosmWasm Technology which is amazing to developers.
With Terra, developers will be able to run different chains, build smart contracts on Rust, Go, and AssemblyScripts, use Terra stablecoins, on-chain swaps, and more.
Terra has limitless opportunities making it an attractive coin to hold as an investor.
Changelly is one of the best places to Buy or Exchange Terra LUNA.
Key Takeaways
• Terra has speed advantages over Ethereum and Ethereum-based cryptocurrencies. It can complete transactions at a shorter time in contrast to the time used for transaction processing on other platforms, attracting more users.
• A unique feature that draws users to Terra is its low transaction fees as it comes as a cost-effective substitute when compared to other stablecoins and if the given time may outperform some other altcoins in the top 10 cryptocurrencies.
The Terra project provides a variety of stablecoin alternatives with a rapid payment settlement. Terra depends on a price-stability algorithm to achieve this goal, which actively modifies an asset's monetary supply to retain value.
Terra may thus offer consumers cheaper fees, more stability, smoother cross-border trades, and highly responsive financial assets.
Terra's self-adjusting monetary supply methods strengthen its appeal to investors. As such, the initiative exemplifies the decentralized sector's pioneering attitude. Terra is already popular among traders, and the network's global adoption is growing.
Investors may expect to learn more about this one-of-a-kind initiative as developers extend the number of blockchains in which the protocol runs in the coming months.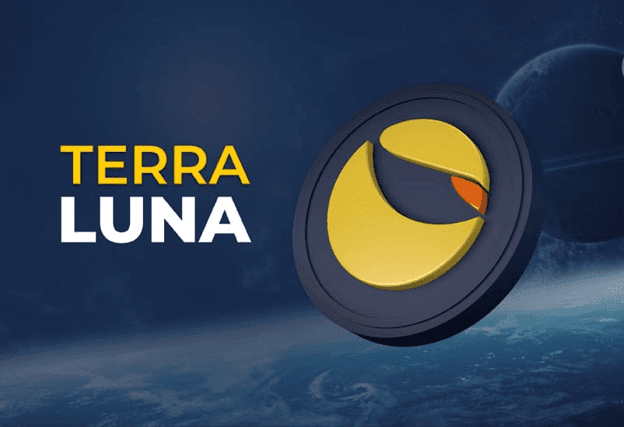 What Issues Does Terra LUNA Address?
Terra LUNA aims to solve many of the problems that the world's leading stablecoins are presently facing. For starters, the network wishes to decrease market centralization. Terra's system, unlike the competitors, works across several blockchains.
Through its open financial infrastructure, the Terra network also aims to remove technological constraints on various crypto assets.
Advantages of Terra LUNA
Terra LUNA provides several advantages to the market. It is suitable for the digital economy because of its decentralized nature.
The network provides competitive programmable payments, logistics, and architecture meant to facilitate the creation of Dapps and stablecoins.
1. Interoperability
Interoperability is at the heart of Terra. The network is intended to function on several chains, which are linked by the Cosmos IBC.
Terra is now available on Ethereum and Solana. In the near future, developers intend to broaden their protocol to incorporate additional top-performing blockchains.
2. Programmability
Terra's agenda is centered on development. The network enables developers to create smart contracts in Rust, Go, or AssemblyScript. Additionally, you may extend the functionality of your Dapp by utilizing the network's oracles.
Oracles are off-chain sensors that can send and receive data from the blockchain. Oracles are essential components of many blockchain networks, particularly when utilized for price discovery.
3. Financial Streamlining
Terra's development team prioritized the creation of a transparent environment. The network was designed from the bottom up to replace the complex payment value chain.
Terra, in particular, uses a single blockchain layer to decrease or eliminate the need for credit card networks, banks, and payment gateways.
Why You Should Hold Terra LUNA
Now let us take a look at the reasons why you should hold Terra LUNA:
A. Terra has a Solid Method for Ensuring Stability in the Market.
Instead of creating a stablecoin that resembles what others have done, Terraform Labs has created a platform that hosts various stablecoins alongside another native currency that aids in their stability.
 The Terra network's unique mechanisms help to avoid many of the issues that plague traditional stablecoin platforms.
B. Terra is an Excellent Platform, Capable of Achieving Great Things in a Short Time.
Terra already has four categories of stablecoin to its name and plans to add more to the list. It has established itself as an answer to payments all over the world, allowing these stablecoins to be transferred while maintaining stability as an important element.
The Anchor Protocol recently launched by Terra ensures that saving, staking, and borrowing are as easy as possible. It is a huge project with the ability to change the DeFi sector and the crypto market in a lot of ways.
C. Transactions Are Carried Out With More Speed on Terra Than on Other Platforms.
Terra has a speed advantage over Ethereum and the Ethereum-based cryptocurrency. It can complete transactions at a shorter time in contrast to the time used for transaction processing on other platforms, attracting more users.
Terra's network should expand and the value of Luna will continue to rise as more users patronize the platform.
D. Fees Are Charged at a Lesser Rate on Terra Than on Other Platforms.
Another feature that draws users to Terra is its low transaction fees. Though most experienced investors prioritize security, when presented with two or more options, the majority of investors would consider a platform with lower fees with security.
Terra comes as a price-friendly substitute when compared to most stablecoins, and if given time, will achieve high recognition.
E. Terra is One of the Top Revenue Generators in the Cryptocurrency Space.
Terra has surprised everyone, which is why it has been thriving in its market cap and volume of supply.
When it comes to revenue, only Ethereum, the Binance Smart Chain, and Bitcoin are a step above it. That is a significant accomplishment for a blockchain that was released in 2019.
F. Terra Has Earned its Place of Importance in the DeFi Community.
If you are a cryptocurrency enthusiast, you are aware that decentralized finance, also known as DeFi, is the industry's new gold rush.
Terra, as a platform, leans toward DeFi and has quickly established itself as a force to be reckoned with.
G. Several Stablecoins Belonging to Terra Are Tied to Different Fiat Currencies.
Unlike platforms such as Tether, DAI, Binance USD, and many others, Terra has several stablecoins that are only available on its network with plans to add to the list.
This approach has several advantages. It enables users to make payments in various fiat currencies without incurring exorbitant fees.
Terra LUNA Price Today
Terra is trading at its normal range today. LUNA's price could trend upward or lower depending on buy/sell demands.
[mcrypto id="6986″]
Terra LUNA Historical Price Movement
[mcrypto id="6988″]
Best Place to Buy Terra LUNA
You can buy or exchange Terra LUNA on Changelly.
Frequently Asked Questions (FAQ)
What is the Luna coin used for?
The Luna coin serves a variety of functions in the network.
Its primary purpose is to power the collateralizing mechanisms that ensure the price stability of the network's stablecoins. Furthermore, it is critical for staking value within the Terra ecosystem.
How does Luna Terra work?
When investors stake Luna, they are pledging tokens to the network, which are then used to verify transactions.
They can always remove their tokens from the game (unstaking can take up to 21 days). If they stake Luna, they will receive a portion of the transaction fees Terra collects when its stablecoins are used.
What is a TerraSwap?
Terraswap is a fully decentralized open-source software and protocol for automated liquidity provision on Terra for users and DeFi applications.
Terraswap will enable developers, liquidity providers, and traders to participate in an open and accessible financial marketplace.
Final Thoughts
Terra has just exploded value-wise at the turn of this year, making it among the top 25 valued cryptocurrencies in the world, which is saying something. Investing in it, however, should be done carefully as the coin still has areas where it can improve.
Also, there is no guarantee that the price will continue to soar due to the unpredictable nature of the crypto market.
Read More