Digital Wallets are a Proof of Crypto's Existence
Dogecoin (DOGE) has gained popularity on the heels of Telsa's boss promotion of the coin and many are acquiring the meme currency.
A thoughtful question that comes with acquiring crypto assets such as the DOGE is where to store them?
In all the hassles about cryptocurrency, one must know it is a digital entity not existing physically. Hence the need for digital proof too.
Digital wallets are proof of the existence of digital assets. They are the medium through which one gets to see their balance and connect to the blockchain.
Crypto transactions start only from a wallet and end in a wallet. So digital wallets play a very important role in virtual payments and the storage of cryptocurrency.
Hackers litter the internet, putting digital assets at risk of being stolen. Hence the need for secured wallets to keep your digital assets safe from cybercriminals.
Key Takeaways
• Cold wallets are the most secure kind of crypto wallets.
• Private and public keys are required to send or receive cryptocurrencies.
• Private keys are the only way to access your wallet. Losing them means losing your wallet.
• Hot wallets are the most convenient to use.
• Wallet backup can be recovered using a recovery phrase linked to the wallet.
Types of Wallets
Crypto wallets come in two broad types – hot and cold. Yes, I mean there are wallet types referred to as hot wallets and others referred to as cold wallets.
Hot Wallets
Hot crypto wallets or Hot Wallets refer to cryptocurrency wallets that are domiciled on the Exchange which means they are always online and most importantly in the custody of the online wallet provider.
Examples of hot wallets include Coinbase wallet, Exodus wallets, MetaMask wallet, and so on.
Cryptocurrency wallets in the form of mobile applications, software, or browser extensions, fall into this category. These types are convenient and easily accessible.
With just the push of a button, you can check your balances or send and receive tokens. The downside of hot wallets is security.
The constant access to the internet offers the possibility of a hacker accessing your wallet.
Cold Wallets
Cold wallets refer to cryptocurrency wallets without a constant internet connection. They are offline storage and only require access to the internet when a transfer is to be made.
Highly secure and reliable, they can be in the form of a hardware device, paper wallet, and the rest and are more expensive than hot wallets.
Good examples of Cold wallets include Ledger Nano X and KeepKey premier wallets.
SEE ALSO: 15 top US Companies that Accept Dogecoin as Payment
Best Dogecoin Wallets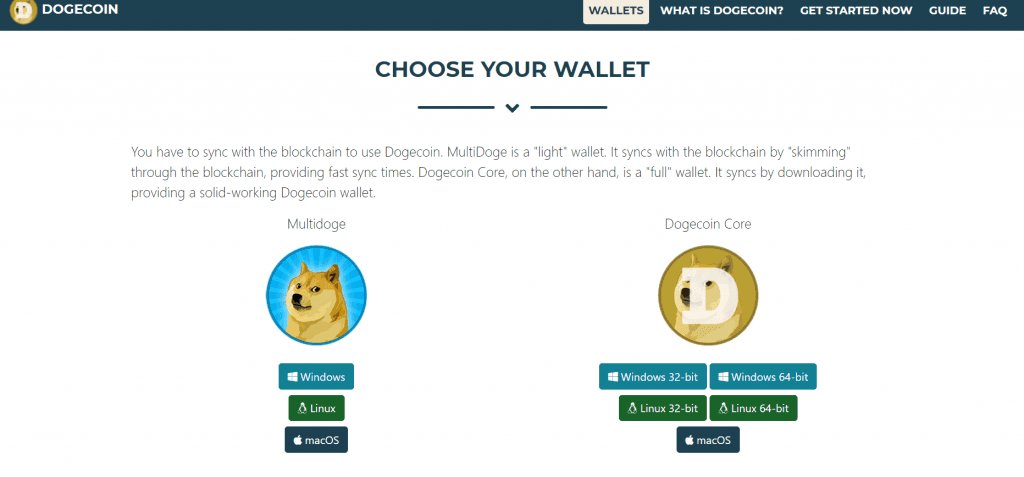 Top of the list because of its origin is the official Dogecoin wallets by the core dogecoin development team. The wallet cuts across platforms and operating systems.
There are three types, the main Dogecoin Core wallet, the MultiDoge light version wallet, and the Dogecoin wallet for the Android operating system.
Dogecoin Core is the main and full version of the official wallet created and maintained by the dogecoin core team. It acts as a full node supporting the blockchain and also It synchronizes with the entire blockchain and downloads it onto your computer.
MultiDoge is a lightweight desktop version of the Dogecoin Core wallet.
A popular cold wallet that supports over 1500 cryptocurrencies. Ledger Nano X is a non-custodial hardware wallet, an upgrade to the Ledger Nano S.
It can also be managed from a mobile device using the Ledger Live service which  makes it easier to buy, sell or exchange your cryptocurrency and even stake them
Ledger investments in a level of security for your cryptocurrency, requiring a PIN code which you will have to set up at the beginning, and a 24-word recovery seed to be able to access it.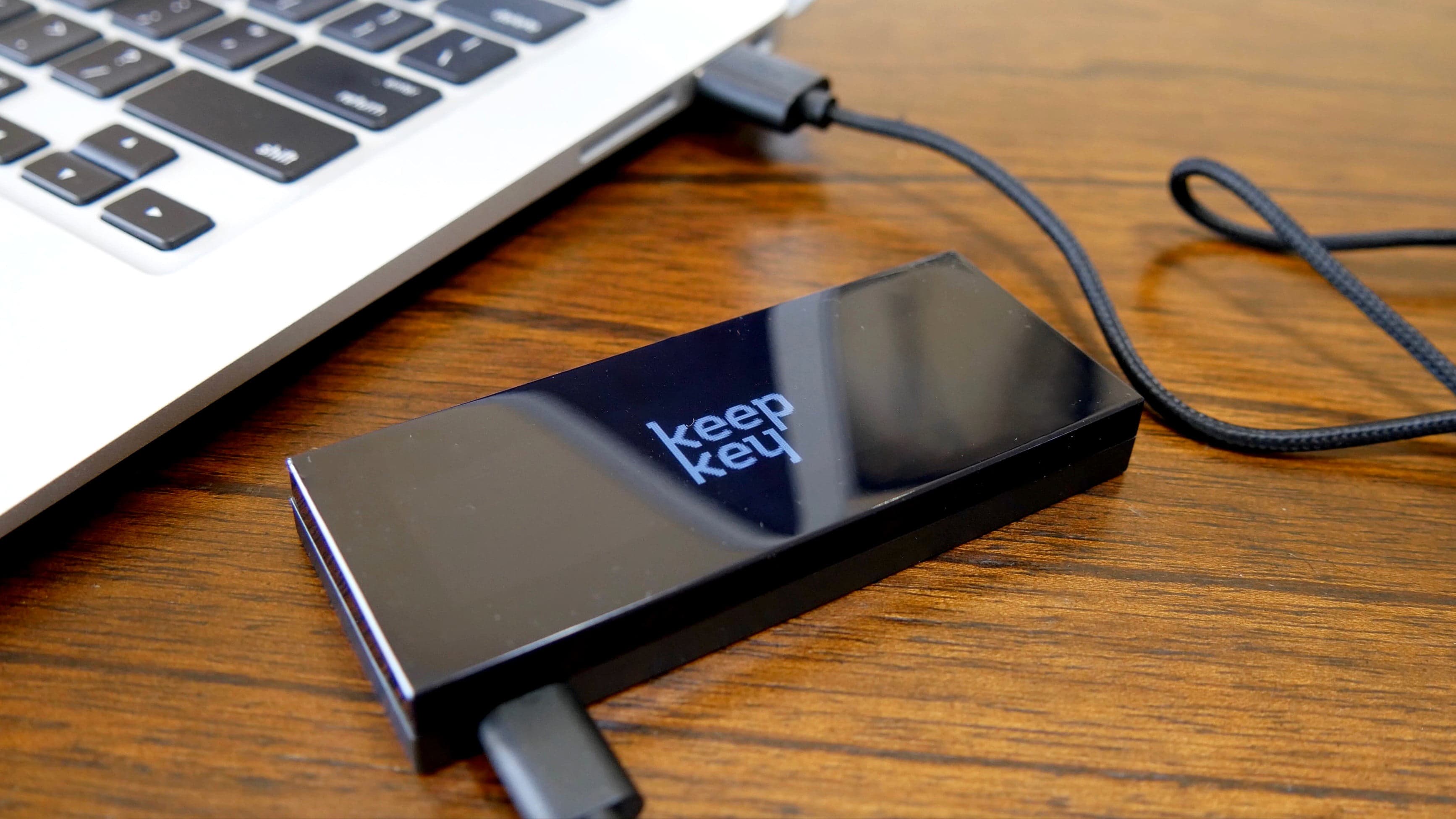 KeepKay is a hardware wallet by ShapeShift, a web-based crypto management platform. In addition to a confirmation button for approving transactions, the KeepKay wallet comes with a display for seeing what transaction is going on.
With integration with ShapeShift, the wallet also offers a quick exchange of cryptocurrencies within it. Also has a random PIN code generator to secure against keylogging.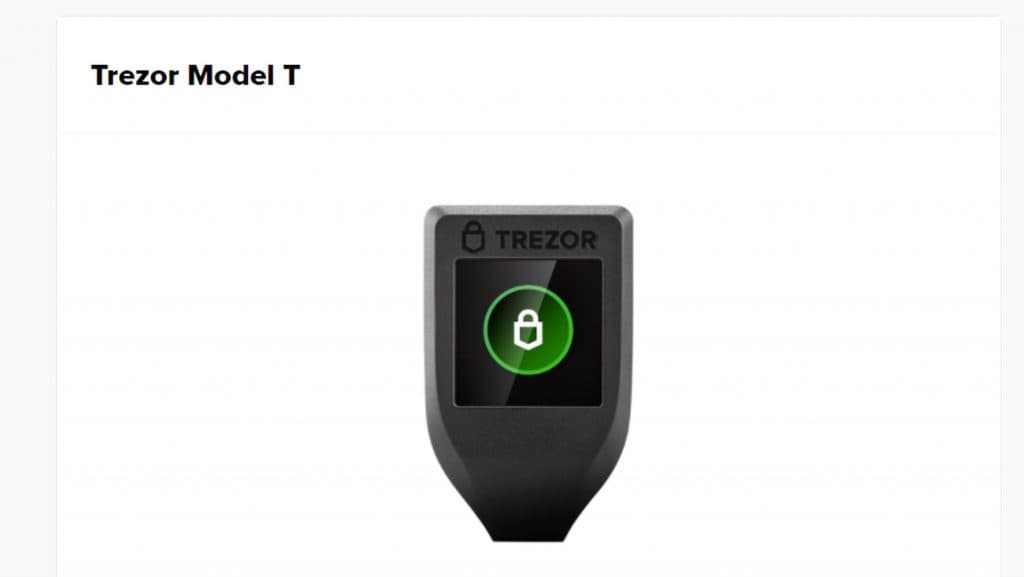 With support for about 1200 cryptocurrencies, Trezor Model T is the latest cold wallet from Trezor. It comes with a wider touchscreen, enabling you to see what you are confirming on the device and interact easily.
Trezor Model T comes with firmware updates, a password manager for storing your passwords and the account is secured with the device also serving as a Universal 2nd-Factor (U2F).
It uses highly secured Shamir Backup (SLIP39) with 12-word recovery.

Binance is a popular crypto exchange platform that also serves as a hot wallet for cryptocurrencies. Having support for a wide range of cryptocurrencies, Dogecoin can also be saved on Binance wallet.
Binance wallet is secured using a Two-factor authentication method to safeguard access to your wallet.
One notable advantage of using this wallet is the ease to trade.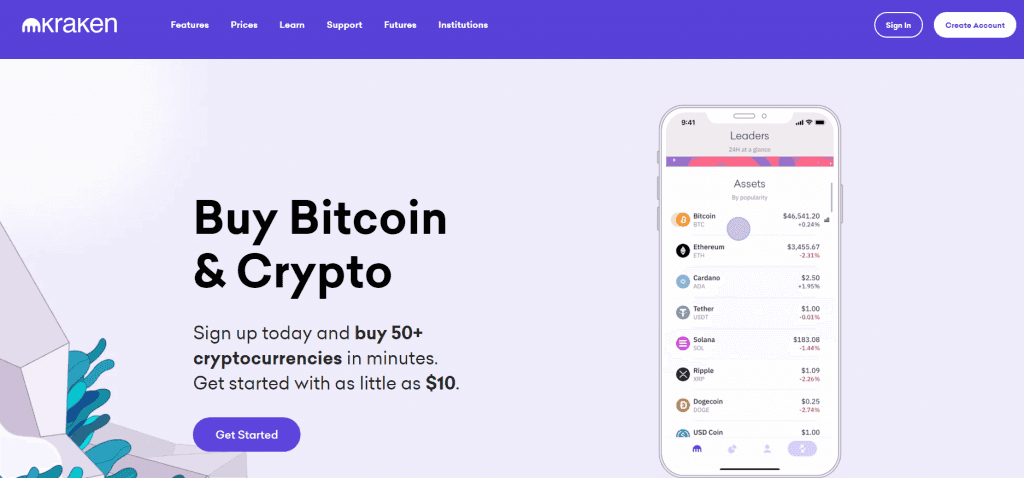 Kraken is an online cryptocurrency exchange, where you can also generate a Dogecoin wallet and store yours.
Kraken brings a whole new level of security to your cryptocurrencies, storing about 95% of their funds on cold wallets. Plus its 2FA and login confirmation, Kraken is nonetheless among crypto exchange wallets, the most secured.
SEE ALSO: Is there a Supply Limit for Dogecoin?
Frequently Asked Questions (FAQs)
Q1. What is the best Dogecoin wallet?
What is referred to as the best wallet depends on what you intend to do with it. For storing your cryptocurrencies, the best wallets are hardware wallets because of their level of security. Top of this list is the Ledger Nano X and the Trezor Model T.
Q2. Can you use two wallets at a time?
Yes, you can. Just like you can have multiple bank accounts, you can have multiple crypto wallets. A good idea especially if you want to balance between the benefits of using a hot wallet and a cold wallet.
Q3. Are there other wallets outside exchanges?
There are so many hot wallets out there, most of them non-custodial. It all depends on convenience and what you want. Coinbase, Metamask, Trust Wallet, and Guarda are some popular ones that you can try out for storing your Dogecoin.
SEE ALSO: Dogecoin Mining Essentials: How to Mine Dogecoin on PC
Final Thoughts
Cold wallets are the best in terms of the security of your cryptocurrencies and will always be recommended so long as it supports that currency.
But the convenience that comes with hot wallets is second to none, hence they are very popular especially exchange-based wallets attached to crypto exchanges. So it all boils down to choice and needs, which wallets to use.
Read More