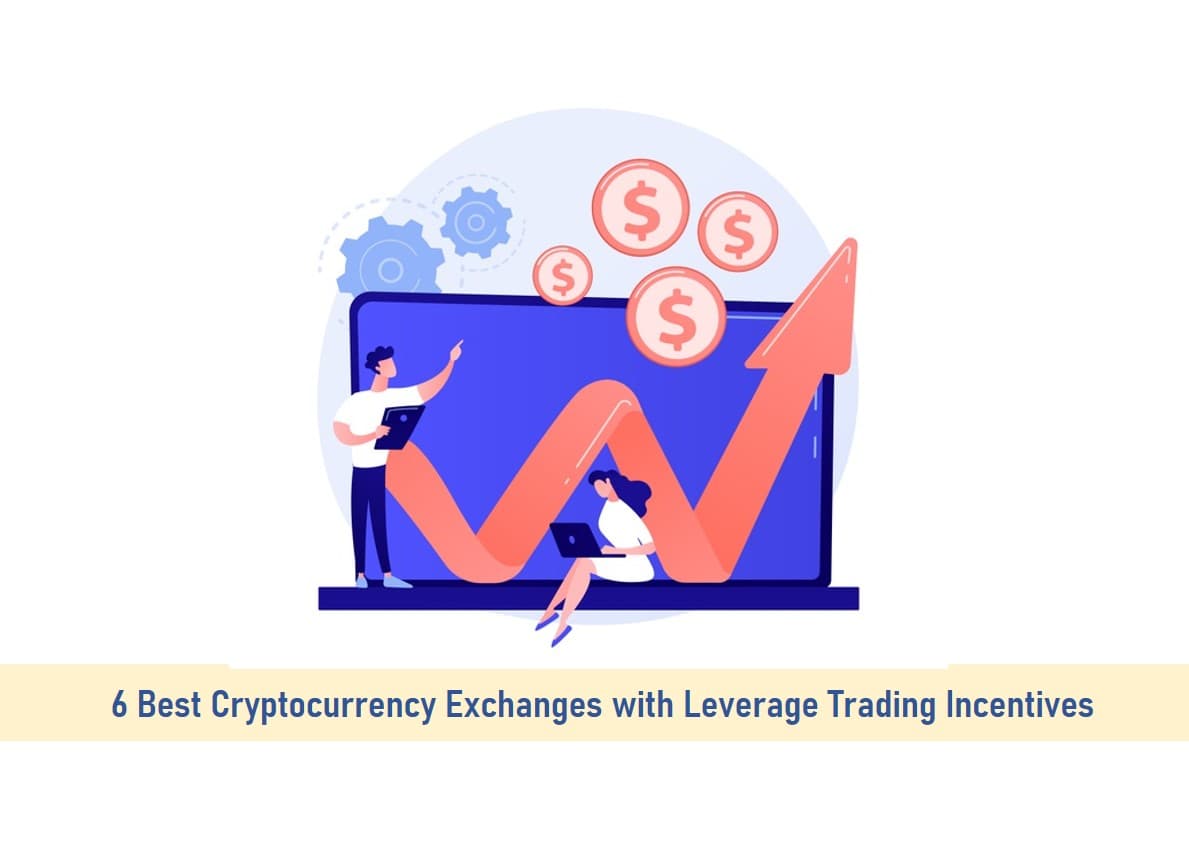 Leverage also known as margin trades entails using borrowed funds from your broker to trade a position in the market with the hope of making a profit on a sum you don't own.
Usually, leverage is kind of an incentive many brokers use to attract fresh traders who want to trade more than they can afford.
Leverage incentives enable traders to earn faster because of the availability of extra capital. Brokers that offer cryptocurrency trading platforms now include this incentive.
So, if you thought leverage was limited to trading currencies alone, know that owners of Bitcoin and other Altcoins can now increase their assets through leverage.
As promising as leverage could be, it's tricky and not recommended for beginners who are just starting. Even experienced traders sometimes experience great losses on margin trades.
For more insight on leverage as a concept, you can explore precise answers to trading with leverage in the Forex market.
If you own cryptos and you want to earn on your exchange or broker through trading, I have outlined the best cryptocurrency platforms you can use leverage to increase your digital assets.
6 Best Cryptocurrency Exchanges with Leverage Trading Incentives
eToro is an international financial broker that offers a financial trading & investment platform that provides a host of markets such as Stocks, Commodities, Crypto, ETFs, Indices, and Forex.
It is also well renowned for its social trading platform. A remarkable feature of eToro is the ability of users to copy trade the very successful traders or get copied themselves to receive consistent profits.
Users of the platform can trade both long/short positions in a broad list of markets.
The brokerage recently enlarged its offering to comprise crypto-assets allowing its investors to leverage trade and invest in Litecoin, BTC, Ethereum, XRP, and 12 other prominent digital assets.
These coins are traded as CFDs, meaning that you don't hold the digital currency and predict only its price movements.
We recommend the above exchanges for those who would like to execute margin trades and gain leverage up to 3, 5, 100, or 125 times on their trades. It also offers a way to earn passive income.
With headquarters in San Francisco, Kraken is one of the biggest BTC and altcoin platforms in the United States. It is also the largest exchange with regards to its EUR volume where users can signup with their email ID and begin using the platform after correct KYC checks.
It normally lasts up to 7 days to complete the verification on Kraken, thereafter, you can trade with fiat currencies like EUR, GBP, USD, CAD, etc.
You can also margin trade at Kraken and receive the offer on varying leverage options that it assigns for trading pairs.
Binance in my opinion is one of the biggest and best crypto exchanges in the world with the highest trading volume and also the biggest digital asset exchange.
It provides over 100 crypto assets for margin trading. It recently introduced leverage trading on their exchange which you can activate by navigating to the Binance dashboard.
To margin trade on Binance, you have to complete your KYC check and you must not reside in countries blacklisted by Binance.
Blacklisted countries are Albania, USA, Central African Republic, Belarus, Cote D'Ivoire, Iran, Croatia, Kosovo, Liberia, Serbia, South Sudan, Moldova, Lebanon, Herzegovina, Croatia, Democratic People's Republic of Korea, Syria, Libya, the Crimea region of Ukraine, Zimbabwe, Yemen, Somalia, Iraq, Democratic Republic of Congo, Burma, Bosnia, Cuba, and Macedonia.
The platform offers contemporary trading services (like spot exchange, crypto staking rewards, margin trading, savings account) to receive interest on cryptocurrencies and many more.
Binance has a large number of users from several countries around the world, makes up for the disconnection between regular fiat currencies and cryptocurrency via contemporary feature-ample services.
Binance provides two cryptocurrency products that enable users to execute a leveraged trading position:
Margin trading with leverage between 3 to 5 times
Futures trading with a leverage up to 125 times
The second crypto product is another brilliant way to guard your holdings by executing a long/short position with leverage to mitigate or increase profits in fluctuating markets.
If you already have an account at Binance, you can send USDT from your spot to the futures trading wallet.
As earlier explained, because Binance is a prominent crypto platform with amazing indicators and drawing tools, it offers avant-garde orders to apply appropriate risk management for short-term margin trading.
Traders ought to be able to get 5 times leverage at the Binance margin trading exchange. You can choose to pay back margin debt with Binance Coin to get a 5% discount.
ByBit tops my list as a very prominent cryptocurrency margin trading exchange delivering leverage up to 100 times more than what you can get from other exchanges.
This exchange allows margin trading on the following digital assets: XRP, ETH, EOS, USDT, and BTC.
ByBit aims to transform the current state of the cryptocurrency market by integrating the choicest crypto assets and traditional finance to gear the industry's most trusted, fair, secure, and user-friendly platform.
Its interface is convenient, fast, and provides you with all charting tools beginners and seasoned traders need.
The platform gives as much as $90 for free to those newly registered and can be used for leverage trading for starters.
Its fees are one of the smallest and it does require KYC verification. The ByBit mobile app is required a vast majority of times while trading.
SEE ALSO: Top 8 Cryptocurrency Exchanges that Do Not Require KYC
SEE ALSO: 7 Cryptocurrency Derivate Exchanges With Their Own Coin
One unique reason why Bybit is excellent is that its trading engine is extremely fast and it is the number one margin trading cryptocurrency exchange in terms of growth.
Beginner leverage trading individuals will find it convenient to use as they also offer an all-round the clock customer support service in multi-languages, which is one of the finest.
Bybit is situated in Singapore and has offices in several countries with over 100,000 registered users increasing by the day.
The volume of the exchanges' 24 hr margin trading has witnessed sporadic growth with its founders even asserting they are the second-best in terms of liquidity.
The platform's high liquidity is perfect for short-term traders who want to meet large orders.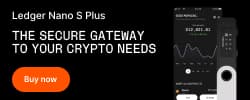 Bybit guarantees users that its server will at no time shutdown and all server functionality be available almost any time of the day.
An ultramodern matching engine at one hundred thousand transactions per second can round up a trade-in 10 microseconds. The exchange promises to cover the total cost in the case of financial loss as a result of downtime or system error. 
The charting interface of Bybit is sharp, smooth, and fully customizable to meet your needs, and its charts are from TradingView, popular for its sleek, speculative & clean charts.
Traders will be allowed to utilize avant-garde margin trading instruments & indicators offered by TradingView. Bybit offers a powerful interface to build a leverage trading edge to increase profit and reduce risk.
Advanced orders to fix their stop loss and take profit are also provided with just a click at the order confirmation area and allows access to several order types & time in force.
You need not enter orders manually to stop loss & take profit, as you will be reminded before an order is made.
In all, we can conclude that Bybit is one of the finest leverage trading crypto-asset exchanges for unending futures.
The platform has combined successfully the choicest of cryptos and conventional finance markets to usher in the industry's most trustworthy, protected, equitable, and user-friendly exchange.
For users who know how to run their margin trades and are looking for a top-notch crypto derivatives trading platform, then this exchange is a remarkable choice.
Deribit is presently the most renowned leverage trading exchange that is open to citizens of any country including the United States.
While trading Bitcoin futures, you can benefit from up to 100 times leverage. Debrit exchange is situated outside the Netherlands and is being run by John Jansen.
Deribit accepts only bitcoin as the means of funding your account. To get started, follow these steps: Sign up and open an account on the platform, Fund with bitcoin, Choose Options trading or Bitcoin futures, Commence trading and adhere to risk-control strategies.
SEE ALSO: World Most Popular Hardware Wallet-Ledger Nano S and Nano X
SEE ALSO: 10 Best Cryptocurrency Exchanges in 2021
Huobi Pro is a foreign crypto trading exchange renowned for its global multiple language platform & support.
The company is headquartered in Singapore, with offices in Korea, Japan, Hong Kong, and the U.S, and has been available in the cryptocurrency space since 2013.
To start trading at Huobi, you have to signup with your email ID and tender your documents for KYC verification. This check might take up to a day or more.
Post which cryptocurrency you can start trading at Huobi Pro as you can also experience their margin trade option where various coins are indexed for margin trade.
At Huobi, you can leverage up to 5 times with bitcoin and margin trade the currencies listed below in favor of BTC:
BCH, ETH, EOS, XRP, ETH, ZEC, DASH, ADA, LTC, and OMG.
Final Thoughts
Leverage is good, especially when applied with caution. Applying leverage when trading with any of these exchanges open to you. However, include a proper risk management strategy when trading and know when to apply a stop loss.
Read More