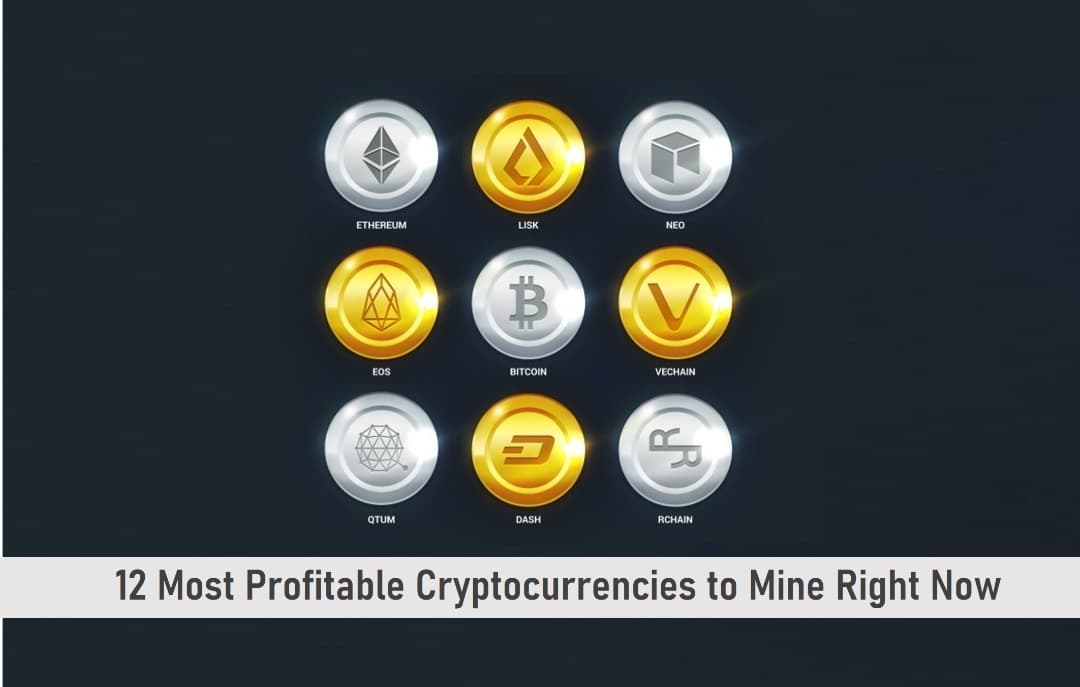 Crypto mining may be defined as the steps involved in solving complicated cryptographic information so as to enable cryptocurrency transactions. Knowing the most profitable cryptocurrencies to mine at any given time as a trader will always give you an edge over others.
It is generally believed by many crypto traders that mining crypto automatically translates to create new coins.
This is false, as the resultant output of crypto mining is the removal of the amount of crypto mined from its overall supply. This means one can mine a cryptocurrency that already exists and is in circulation.
Key Takeaways
• With the creation of Shiba Inu (SHIB) and how fast it is surging in price, the SHIB has become one of the profitable token to mine.
• Litecoin has achieved an all-time ROI of 743.42%. It now trades at $187.19 and has a mining reward of 12.5 LTC per block.
• Dash's major objective is to facilitate and secure money transfer transactions all around the world through the use of PrivateSend and InstaSend.
• RavenCoin boasts a whopping 39% ROI since its launch as a result of its decentralized mining and high mining rewards. It yields a 5000 RVN mining reward and is currently trading at a price of $0.1072.
Cryptocurrencies today are mined using several mining tools. One such tool is the Application Specific Integrated Circuit (ASIC), which was built specially to mine specific cryptocurrencies.
Hence, if you are a crypto miner mining with the ASIC tool, make sure that you upgrade it to the latest version from time to time, as failure to do so might lead to you losing your rewards and competing unfavorably with other crypto miners out there.
Having said all these, below are the 12 most profitable cryptocurrencies to mine right now:
1. Shiba Inu (SHIB)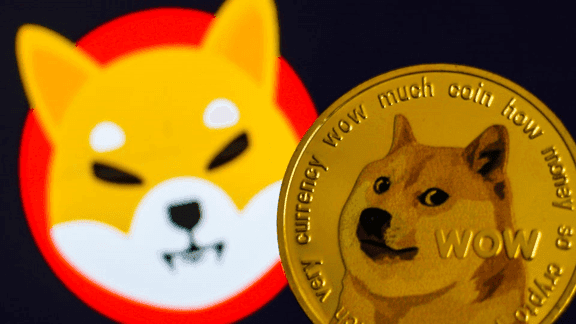 SHIB is a cryptocurrency that was created to replace Dogecoin, and is famously known as the "Dogecoin Killer". It is currently ranked number 11 according to market value by CoinMarketCap and is just one place below Dogecoin ranked at number 10.
SHIB was brought into existence by an anonymous person known as Ryoshi. SHIB is one of the best cryptocurrencies out there to mine as users can make use of UnMineable to carry out this process.
Shiba Inu is also an Ethereum-based ERC-20 token, which implies it was established on and is hosted by the Ethereum blockchain rather than its own.
According to the Shiba Inu white paper, or "woof paper," Ryoshi opted to launch Shiba Inu on Ethereum because it is "already safe and well-established."
You could earn SHIB profitably on unMineable when you mine with any of its three graphic cards (Ethash, Etchash, and Kawpow) and RandomX CPU ). If you are looking for the best wallet to store SHIB, the Ledger Nano X wallet is a versatile wallet that can store the SHIB and over 1500+ other cryptocurrencies.
Mine SHIBA INU (SHIB) on unMineable.
2. Litecoin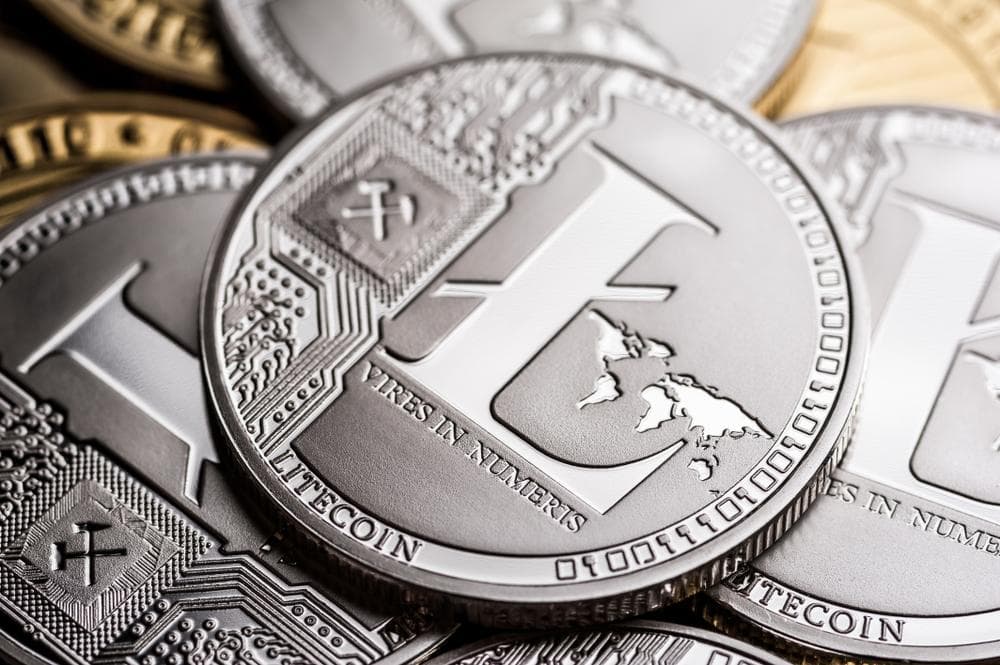 Litecoin was created in October 2011 as a peer-to-peer cryptocurrency. It has the same properties as Bitcoin.
Litecoin has achieved an all time ROI of 743.42%. It now trades at $187.19 and has a mining reward of 12.5 LTC per block.
Mining Litecoin is one of the best things to do due to its easy acceptability by a wide range of crypto traders. Furthermore, it utilizes the properties of the SCRIPT protocol, thereby requiring no ASIC devices but GPUs to mine Litecoin.
Mine LITECOIN (LTC) on unMineable.
3. Zcash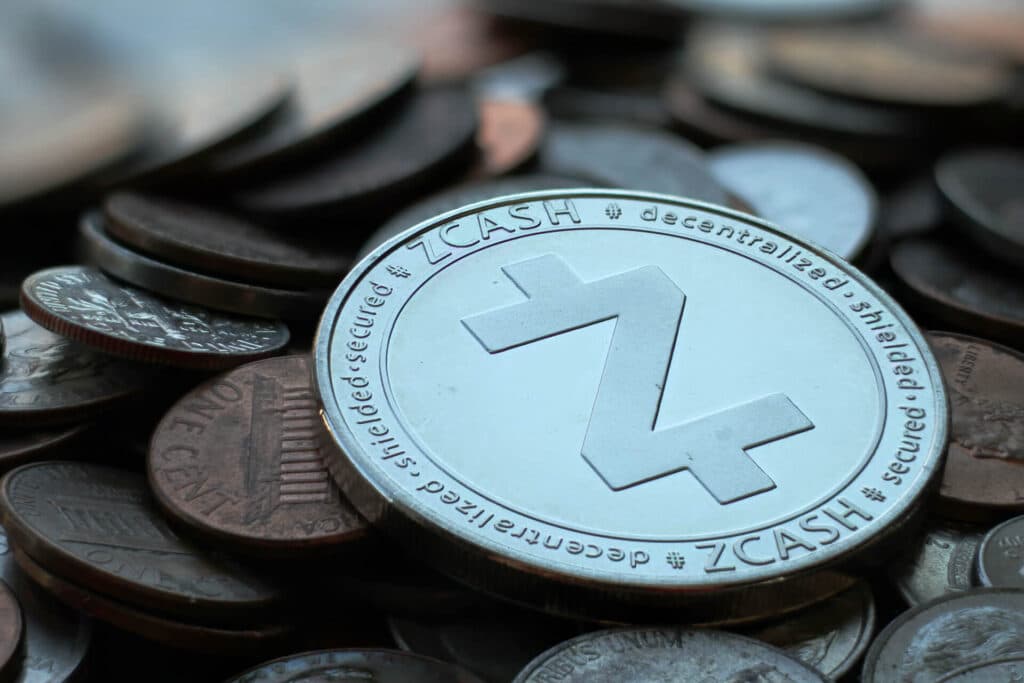 Zcash was created in 2016 with ASIC resistance in mind, thereby making it cumbersome for miners to mine the coins.
It has accumulated an all-time negative ROI of -99.29% since its creation, employs the Equihash hashing method, and has a block mining reward of 10 ZEC. It is presently trading at a price of $141.33.
Zcash has long-term viability since its value is less volatile than that of other cryptocurrencies. Another advantage of Zcash is that it has greater privacy features than other currencies.
Traders typically favor it since it is a simple and easy altcoin to trade and sell. Furthermore, the commissions are quite low here.
Mine ZCASH on unMineable.
4. Ravencoin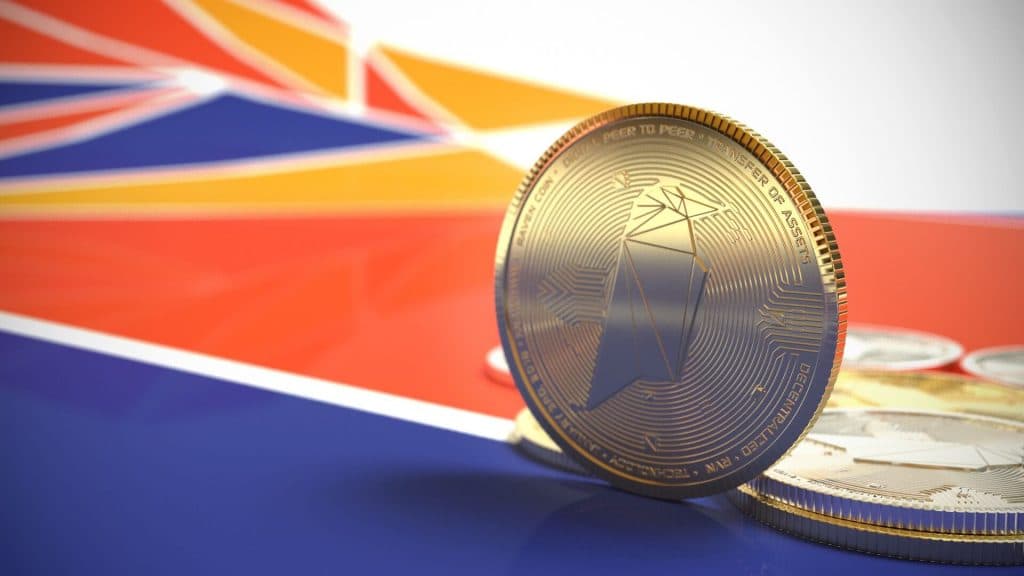 RavenCoin boasts a whopping 39% ROI since its launch as a result of its decentralized mining and high mining rewards. It yields a 5000 RVN mining reward per block and is currently trading at a price of $0.1072.
It was created in January 2018 to allow for very easy payments. In 2019, new enhancements such as enabled messaging, seed phrases, and enhanced compatibility will be available.
RavenCoin's major goal is to establish a blockchain that would facilitate fast crypto transfers from one investor to another. Miners are expected to utilize it since it makes use of the X16R algorithm and the KawPoW protocol.
Mine RAVENCOIN on unMineable.
 5. Monero
Monero was created using the CryptoNote system whose main focus is the maintenance of equity in crypto mining. It utilizes the RandomX hash algorithm. With a market value of over $3 billion, Monero has set itself apart as one of the top-ranked cryptocurrencies out there. It is ASIC-resistant, and comes with a mining reward of 2.15 XMR per block. It is currently trading at a price of $253.80.
The amazing thing about this cryptocurrency is that setting up the equipment required for its mining is quite simple, as all you need is a piece of mining equipment and a wallet to get started.
Mine Monero on unMineable.
6. Ethereum Classic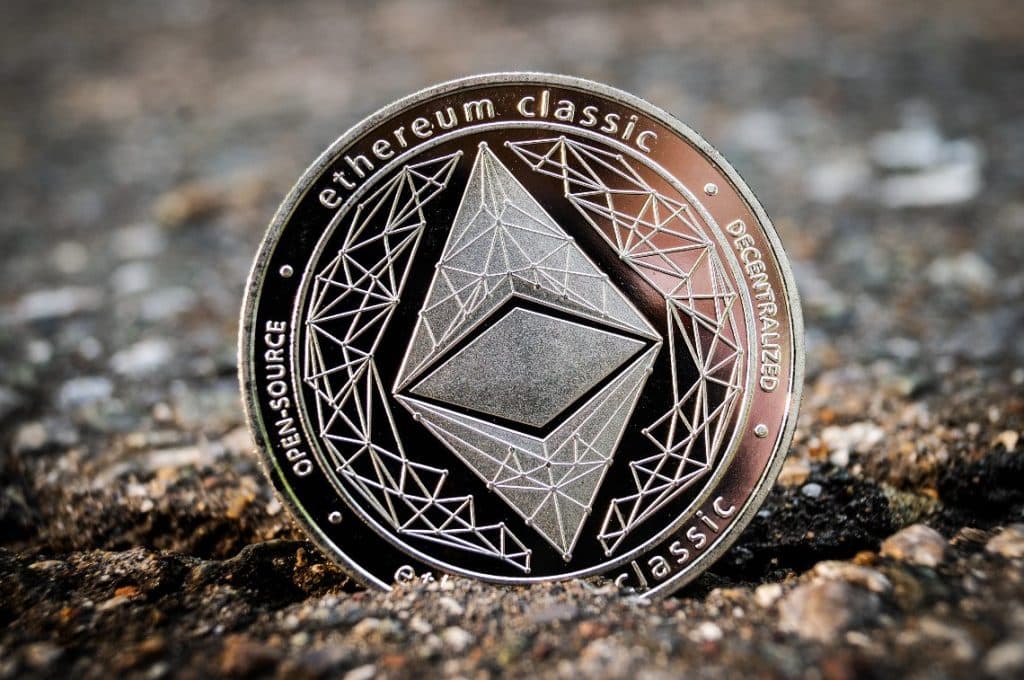 Ethereum Classic is a cryptocurrency that attempts to maintain the integrity of the original Ethereum blockchain. In July of 2016, this amazing cryptocurrency platform was launched. It now has a market value of more than $13 billion. This cryptocurrency has just established a cap of 210 million coins.
It has established itself as one of the best cryptocurrencies around the world. EtcHash is a fork of Ethereum's Ethash mining algorithm that allows for the use of DApps and Smart Contracts.
It is now worth $52.27 and has a mining reward of 3.2 ETC per block.
It is quite simple to start mining this cryptocurrency by obtaining a wallet and a graphics card that supports it. Furthermore, this cryptocurrency's block time is around 13 seconds, which is smaller than the block duration of numerous other cryptos.
Mine Ethereum Classic on unMineable.
7. Grin
Unlike Bitcoin, Grin has an infinite supply, which attracts miners. It has a market value of $66.87 million and a supply of 72.54 million.
Grin was introduced in 2019 and allows cryptocurrency users to mine without spending a lot of money. Furthermore, in order to be resistant to ASICs, this cryptocurrency has chosen Cuckoo cycle mining.
It is now trading at $0.4076 with a mining reward of 60 GRIN per block.
Grin's approach does not allow any residual transaction information on the network, assuring long-term privacy.
Mine GRIN on unMineable.
SEE ALSO: 4 Cryptocurrency Mining Methods and Mining Calculator
8. Metaverse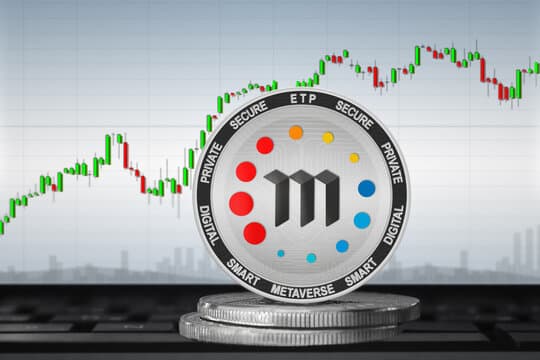 Metaverse coin is a Chinese cryptocurrency that powers the blockchain-as-a-service (BAAS) platform.
It is an open-source, public blockchain that provides digital identities, assets, properties, and oracles as a foundation for organizational and social needs.
It is currently worth $0.21 and provides 2.5 ETPA per block as a mining reward.
Times like this are the best for cryptominers as they stand to earn more money due to the high possibility of generating more money if they immediately convert their ETP gains into other cryptocurrencies.
Mine METAVERSE on unMineable.
9. Bitcoin Gold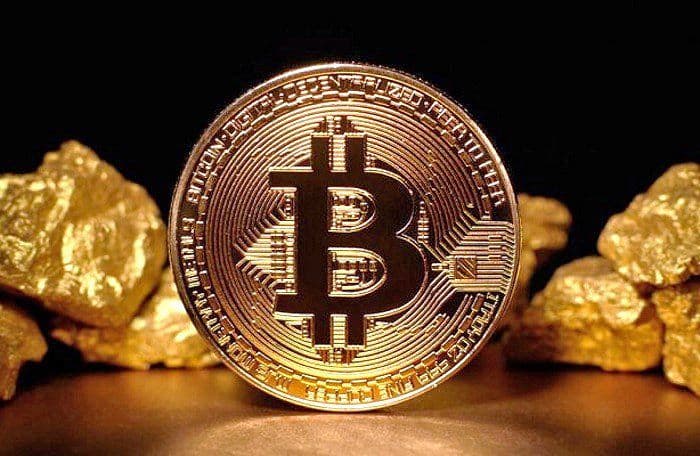 A conversation about GPU mining would be incomplete if it did not include Bitcoin Gold. It is one of the best cryptocurrencies to mine using GPUs, since it was designed to do away with the requirement for ASICs. It not only replaces ASIC miners, but it also has a minimum starting cost compared to other cryptocurrencies.
It is now trading at $68.53 and has a mining reward of 12.5 BTG per block.
The primary goal of this cryptocurrency was to reduce the miner's risk. The Bitcoin Gold developers devised a risk-aversion technique to ensure that investors did not have to throw away BTG Antminer even if the cryptocurrency's price plummeted significantly. The best feature is that you can direct your hash power toward whichever coin you choose.
Mine BITCOIN GOLD on unMineable.
10. Dogecoin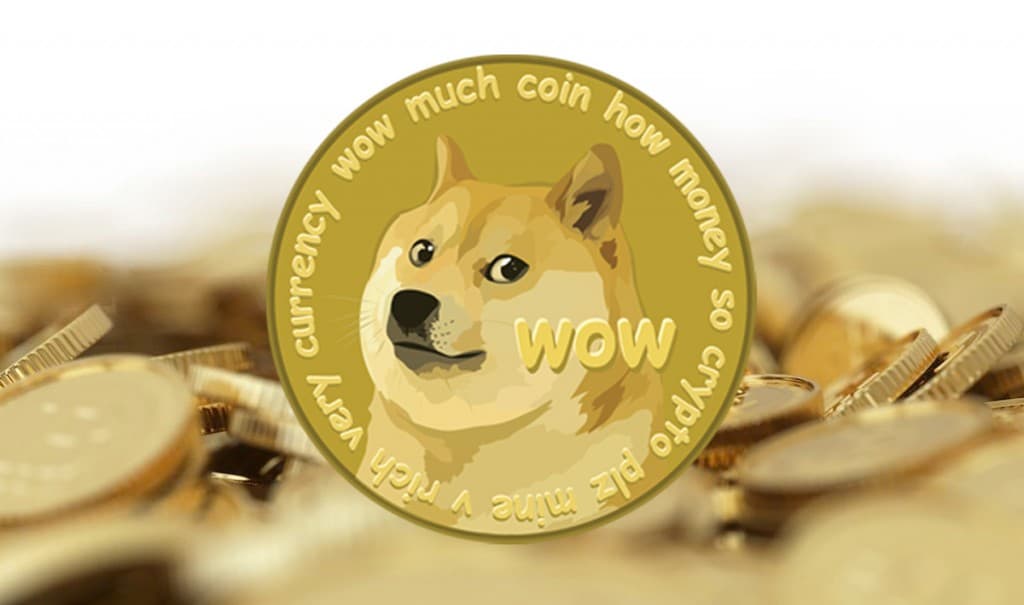 Billy Markus invented Dogecoin, a cryptocurrency with a dog as its mascot. This cryptocurrency is well ahead of the altcoin boom, which has smashed many records and shows no signs of slowing down.
First and foremost, it is a fully functional cryptocurrency that can be used to store value and perform transactions.
Its value grew from 0.00026 in December 2020 to $0.558 in May 2021. The daily trading volumes of this coin have skyrocketed, and its market value has reached 93.38 billion. It is now trading at $0.24 per coin, with a mining reward of 10,000 DOGE per block.
Because there is no supply restriction on the coin, it is not considered a hedge against inflation.
It uses the Scrypt technology, which is similar to Litecoin in that you do not need to buy expensive machines to add doge to your portfolio.
Mine DOGE on unMineable.
11. Dash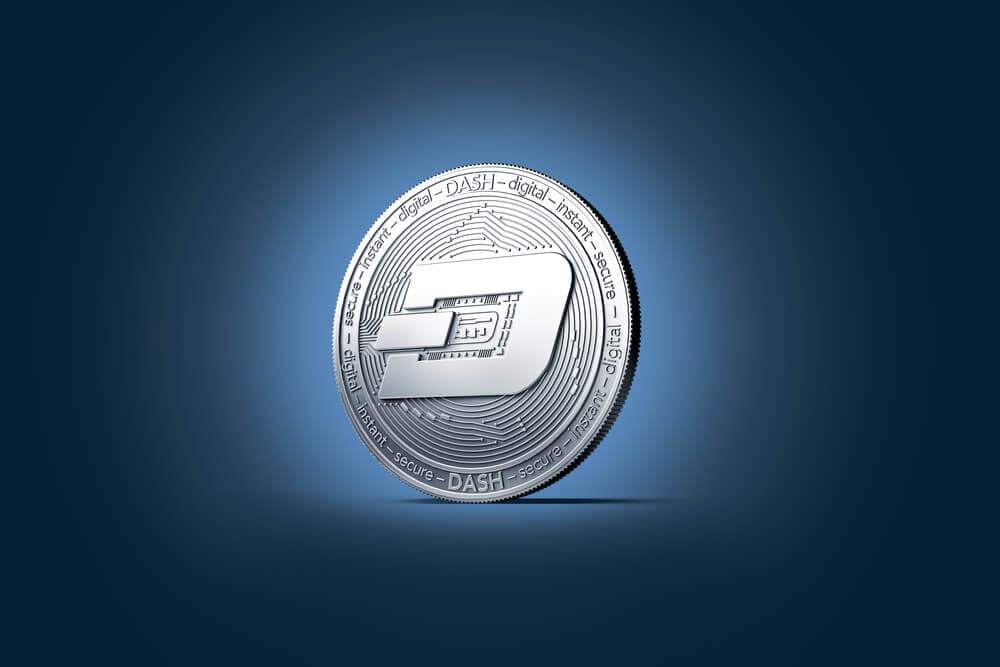 Dash is a combination of the terms "digital money" and "currency." The currency, dubbed Xcoin, was launched in January 2014. It was renamed Darkcoin after a few days before being relaunched as 'Dash' in March 2015.
Dash is a decentralized cryptocurrency that lets users spend and transfer cash whenever and wherever they choose. The major objective of this currency is to facilitate and secure money transfer transactions all around the world through the use of PrivateSend and InstaSend.
It is now worth $192.57 and has a block mining reward of 3.11 DASH.
This coin is a fork of Litecoin, which is a fork of the Bitcoin system. This coin is also a decentralized autonomous organization governed by master nodes (a subset of its users).
Mine DASH on unMineable.
12. Aeternity
Aeternity today, is one of the most profitable crypto, investors can mine.
Investors can utilize Aeternity to launch and execute smart contracts or decentralized apps that grow via state channels. Smart contracts may be run independently of the blockchain.
Decentralized finance, payments, loans, shares, identification, voting and governance, IoT, and gaming are among its use-cases.
It has been used to create tokens that are fungible, non-fungible, restricted fungible, and restricted non-fungible.
The crypto was created with the goal of improving the scalability of dApps and smart contracts, as well as sharding and off-chain contracts.
A block on the Aeternity blockchain takes roughly 3 minutes to confirm with the prize for mining one block being 124 AE.
Aeternity also employs software mining tools such as CryptoDredge, Bminer, HSPMinerAE and NiceHash.
This coin's mining pools include beepool.org, 2miners.com, woolypooly.com, and multi-coin mining pool.
The most popular pool for mining this coin is the 2miners pool, which has a 58% share, followed by beepool.org, which has a 41% share.
Frequently Asked Questions (FAQ)
1. Is Bitcoin Mining Profitable or Valuable in 2021?
The quick answer is yes. The long and short of it is that it's complex. Bitcoin mining began as a lucrative hobby for early users, who could make 50 BTC every 10 minutes while mining from the comfort of their own homes.
2. Will Dogecoin ever hit $100?
Every coin has advantages and disadvantages. As a result, Dogecoin will never be worth $100 per coin. However, based on our previous experience with Bitcoin and Ethereum, we believe Dogecoin will hit $1 since it has considerably greater potential than Bitcoin. Elon Musk, CEO of Tesla and SpaceX, feels Dogecoin is undervalued.
Final Thoughts
This article has listed out the top 12 profitable cryptocurrencies for investors and traders alike to consider before venturing into them as each come with their unique features.
Read More