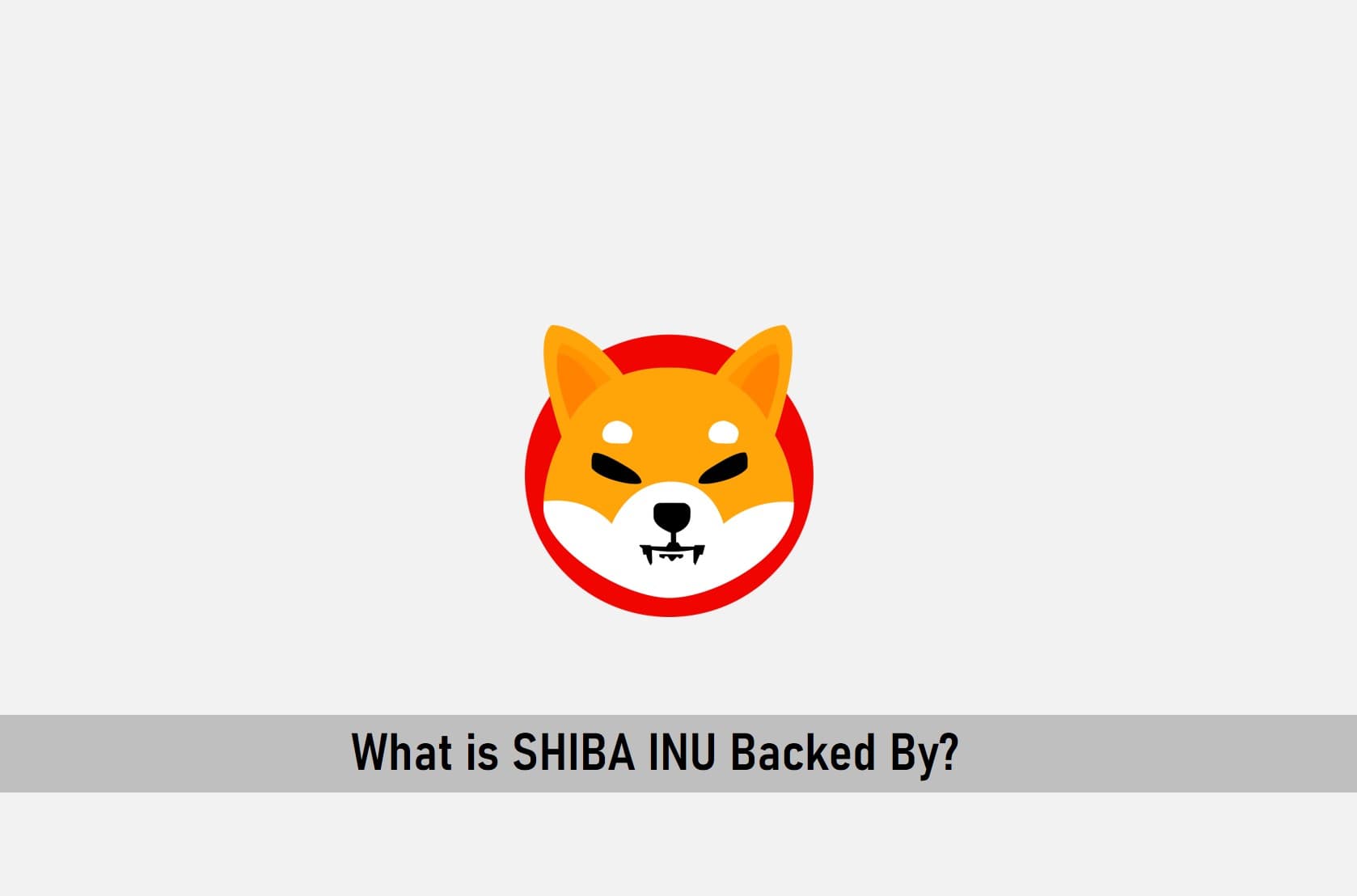 Many penny cryptos that started as a joke such as Dogecoin have eventually cemented a space amongst the top 1o cryptocurrency in the market. Shiba Inu often referred to as SHIB was created in August 2020, selling less than a cent is following the same trajectory as the DOGE.
A crypto investor bought about $8,000 worth of SHIB in August 2020 when it was trading at $0.000000000189.
Today's price of the SHIB
[mcrypto id="7156″]
Buy or Exchange SHIB on Changelly
Crypto investors seem to be jettisoning Bitcoin for smaller or penny coins with lots of promise. But we cannot then say if the rush for SHIB is hype leading to a bandwagon effect or is it truly backed by something or someone weighty that we don't' know.
Key Takeaways
• Shiba Inu's SHIB coin has appreciated more than 7 million percent since August 2020.
• Currently there are just over 394.796 trillion SHIB coins in circulation.
• Additionally, Shiba Inu's SHIB coin may soon debut on the popular retail brokerage platform, Robinhood.
• Shiba Inu (SHIB) is gearing up for a listing on the Robinhood platform, expect the wider Altcoin universe to benefit from the anticipated bullish run.
SEE ALSO: How to Mine Shiba Inu on UnMineable
SEE ALSO: 6 Best Digital Wallets For Shiba Inu for Safe Keeping
Crypto enthusiasts will recall that the larger crypto sphere, including Ethereum and Shiba Inu's SHIB coin, was struck in early summer when Elon Musk took a much more cynical stance towards Bitcoin.
At the same time, China was shaken in the last vestiges of this bull run by completely banning crypto mining, forcing a massive exodus of all mining operations out of the country. Since then, however, the US SEC has indicated that a Chinese-style cryptocurrency ban is not insight in the world's largest economy, creating a much more conducive environment for cryptocurrencies.
In recent times, Bitcoin has consistently led the initial bull run with outsized gains. With the long-anticipated Bitcoin Futures-Based ETF in the space, the most immediate bullish momentum for the world's leading cryptocurrency has now been achieved. This scenario favors the gradual transition to altcoins, including Shiba Inu.
What is Shiba Inu Backed By?
Several factors are also contributing to the current rally of Shiba Inu's SHIB coin. First, the project developers are now pursuing a concerted supply reduction strategy to reduce the SHIB coins in circulation, paving the way for a meteoric rise in prices.
As part of this initiative, holders of SHIB coins voluntarily send their coins to an inaccessible wallet, effectively removing these coins from circulation.
In a new scheme, 10,000 NFTs in the form of Wen Shiboshis are expected to drop soon.
Initially, these Shiboshi will only have generic names, for example, 00001. However, holders of these NFTs could change their names for a fee of $ 100 paid in SHIB coins.
The caveat here is that these SHIB coins would then be burned in a dedicated wallet. This means that whenever the name of one of the 10,000-NFT Shiboshi is changed, $ 100 of SHIB coin would be burned for each instance.
At the current price, $ 100 is equivalent to 2.511 million SHIB coins. Keep in mind that the token started with a total supply of 1 quadrillion coins. Currently, there are just over 394.796 trillion SHIB coins in circulation.
Additionally, Shiba Inu's SHIB coin may soon debut on the popular retail brokerage platform, Robinhood. A change.org petition has already gathered 300,000 signatures (at the time of writing) in support of SHIB's listing on the platform. Keep in mind that Dogecoin, a cryptocurrency that enjoyed similar momentum in the early year 2021, had also seen outsized gains in the run-up to its Robinhood list.
SEE ALSO: Is Shiba Inu A Shitcoin? – All You Need to Know
What Makes Shiba Inu Valuable?
In addition to its decentralized nature, the Shiba Inu has several factors that add to its overall value.
To see if Shiba Inu has real value and support, Ryoshi blocked 50% of the 1 quadrillion coin supply in Uniswap. The remaining 50% were sent to Buterin.
In the play Woofpaper, Ryoshi wrote, "There is no greatness without a weak spot and as long as VB doesn't manhandle us, then Shiba will grow and prosper."
Using Ether, the native asset of Ethereum Shiba Inu can lay the perfect foundation for ShibaSwap, where users can buy, hold rather than sell (HODL) as well as sell and trade to earn rewards, surpassing the value of other staking platforms.
In addition, ETH 2.0 is preparing to move the blockchain from its current consensus mechanism Proof of Work (proof of history) to Proof of Stake (proof of stake), which will lead to cheaper and faster transactions.
 As a result, ShibaSwap could potentially become one of the most popular and volume-wise decentralized exchanges, as it focuses on ERC-20 tokens and the Ethereum blockchain.
SEE ALSO: Shibarium Blockchain-What Is SHIB's Next Plans
Frequently Asked Questions
1. Is Shiba Inu like Dogecoin?
Shiba Inu is a spinoff of dogecoin
2. What platform is Shiba Inu on?
Shiba Inu coin is available to purchase on Changelly, Crypto.com and eToro
Final Thoughts
With Shiba Inu at an all-time high now, the predictions are getting stronger and stronger for the SHIB coin to hit the 1-cent price point. While the likelihood of this eventuality is still low, it certainly remains within the realm of the possible.
Read More