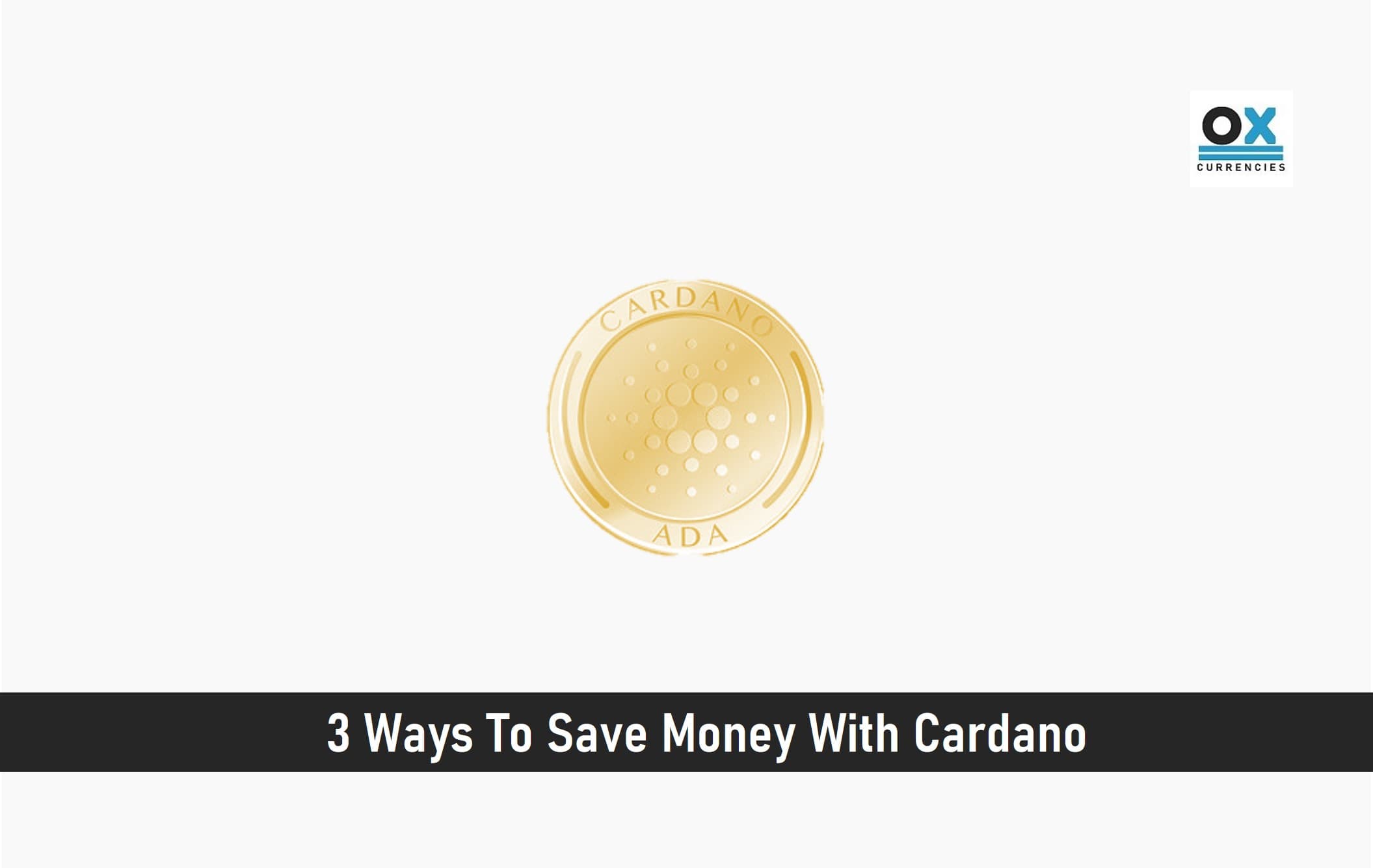 There are several ways you can make use of your Cardano. Staking, dollar-cost averaging, Cardano staking are common ways to save and increase your funds. You can also build smart contracts as well as creating dApps.
Therefore, this article will serve as a guide to saving money using Cardano. Keep Reading!
Ways to save money with Cardano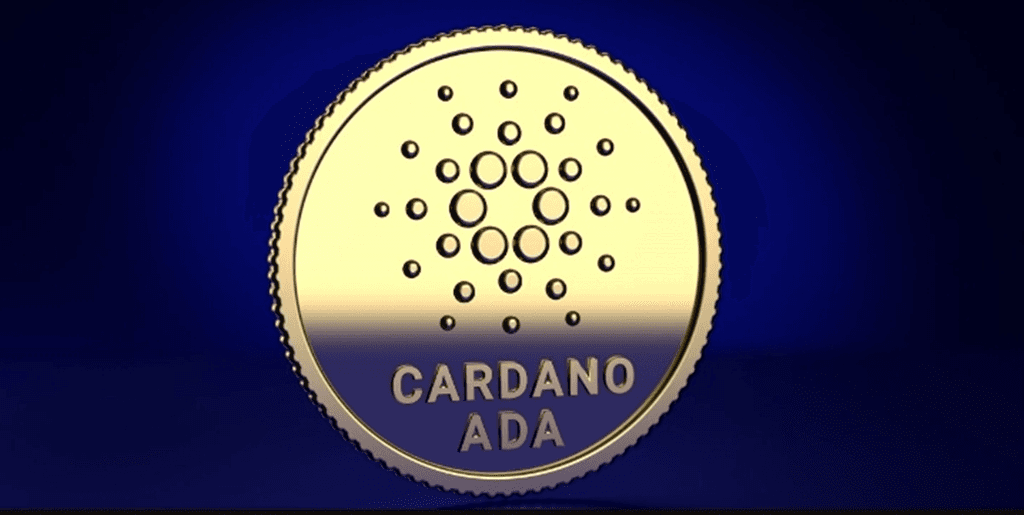 1. Dollar Cost Averaging
The dollar cost averaging strategy is another method you can use in saving money with Cardano in which you invest a small amount of your money at a fixed time for a particular crypto to avoid the impact of the crypto market volatility.
This will enable you to save money with Cardano by avoiding the mistake of using all your capital funds in trading Cardano in one single trade and losing all due to poor timing.
This is a strategy that will help you create wealth over time while saving money that would have been lost in a single Cardano trading.
Cardano dollar cost averaging (DCA) involves investing a certain fixed amount of funds/ Fiat currency regularly into buying and trading ADA, Cardano's native token eg $100 worth of Cardano every two weeks or every month.
This is a suitable method to save money, lessen risk and build a leadership position in a crypto network like Cardano especially if you plan on investing for the long term.
2. Staking
This is a great way of saving money with your Cardano, without having to spend on buying expensive mining rigs and simultaneously making passive income.
Just the way the likes of Ethereum are been staked, Cardano staking is also common among crypto users. So as a trader or investor, you can hold your ADA tokens on the network, which will enable you the opportunity to have a stake in the overall network.
Staking your Cardano is more effective if you will be delegating it to a staking pool as these staking pools are parts of the security and governance of the blockchain.
So by delegating these tokens, you automatically participate in the network by processing transactions and validating new blocks and in return, you will receive what is known as a staking reward.
So this is another way of saving money with Cardano and simultaneously earning passive income with yields higher than most traditional investments. However, ensure you don't buy Cardano purely to stake it because of the volatile nature of the crypto market.
SEE ALSO: 7 Best Staking Pools For Cardano
3. Cardano-Based NFTs
The  Cardano Network is also regarded to have one of the largest communities in terms of Smart Contract Platforms, which makes  NFT or non-fungible token design ideal and an amazing fit for Cardano as they ultimately enable communities to tokenize and co-ordinate around the asset.
With a growing community of both developers, users, and investors interested in NFTs development and usage, you can also save money with Cardano by investing in these Cardano-based NFTs such as Yummi Universe,  SpaceBudz, CardanoKidz, ADA Domains, Dracards, Pavia, etc.
It is recommended that you do your research before buying or investing in any of these NFTs, ie consider their long-term potential before investing.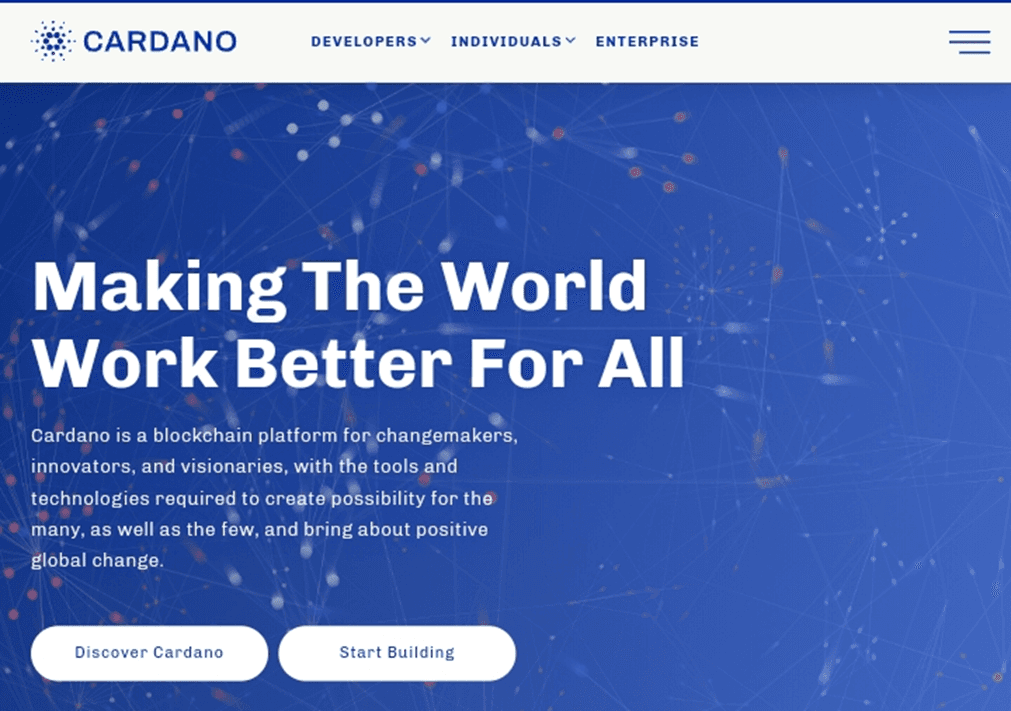 Cardano's Native Token – ADA
ADA Is the native token/coin of the Cardano Blockchain which is used as a means of exchange on the network and also in rewarding individuals who assist in maintaining and building the network.
According to the development team working behind the scene in the Blockchain network, ADA is more than just a token as it also serves as the major fuel that drives what they regard as the Cardano ecosystem.
The team has also stated that with time the network would fully transition into a decentralized network once it can maintain stability and stay for a longer duration, but until then, the network would be maintained by stakeholders with a keen interest in the growth and success of the network, as they have a stake in the system and as such would be rewarded with ADA for assisting in maintaining the platform.
Frequently Asked Questions (FAQs)
Q1. What makes Cardano a good investment?
According to an interview held with Forbes in 2021, Cardano founder Charles Hoskinson stated that Cardano is about 1.6 million times more energy efficient than Bitcoin, coupled with faster transactions even more than Ethereum.
Scalability, faster transaction, and lower transaction fees are some of the factors you should consider before investing in any crypto project, of which Cardano has successfully ticked the boxes.
Q2. What can I use my Cardano for?
There are several ways you can make use of your Cardano such as sending and receiving funds, building smart contracts as well as creating dApps.
Q3. Is Cardano better than Ethereum?
In terms of scalability and transaction fees, Cardano is better than Ethereum and can process more transactions per second than Ethereum.
Final Thoughts
As a trader, investor, or everyday crypto user, always ensure you do your research before you carry out any trading or investing decisions, especially in a volatile market like the Crypto market. Never trade or invest based on speculations to avoid not just losing your funds but also losing your portfolio.
Read More