TradingView is a revolution in trading technology, a powerful and responsive HTML5 web application designed by traders, for traders. It has a social network of about 30 million traders and investors using the world's best charts and analysis tools to spot opportunities in global markets.
You can use TradingView to follow your favorite assets, find trading ideas, chat with others, spot trends, and place trades directly on their charts.
Key Takeaways
 • Apart from charting, TradingView is also a social network for traders where traders can share their ideas, learn new trading strategies, and unite and work together to achieve a common investment goal.
 • The success of TradingView starts from the many social components integrated inside the charting application.
 • The social aspect of TradingView lets you interact with other traders so that you can share ideas, discuss the future of markets and give opinions on analysis.
 • The publication of charts with technical analysis and the possibility of discussing them allows you to find traders with similar interests on TradingView.
So what is TradingView? And how can you use TradingView Networking Tool?
SEE ALSO: How To Switch from MT4 To TradingView
SEE ALSO: How To Use TradingView Crypto Arbitrage Scanner
About TradingView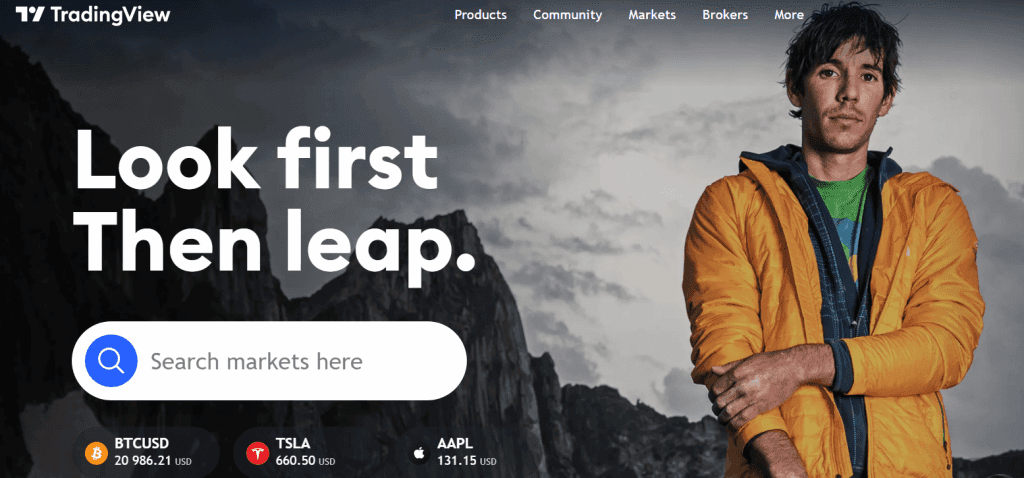 TradingView is an analytical trading platform and a social network for traders designed for the development and testing of trading systems on any type of asset, as well as for exchanging ideas, sharing experiences, and developing your brand.
The platform allows you to receive information about quotes in real-time, develop unique indicators, and copy strategies to a real account.
TradingView is also regarded as the Facebook of the trading community. The platform has an inbuilt social interface that is easy and fun to use speaks freely with other traders over instant-messenger and chat rooms and easily discovers new trading buddies.
How To Use TradingView Social Networking Tool
Since TradingView is also a social network focused on earning points to build your brand or reputation, each registered user can broadcast the trading process online, and upload scripts or indicators to the public.
The more resourceful your articles, script, and strategies are, the more subscribers you will attract. This then translates to more opportunities to build a network and make more money in trust management. Join TradingView to share your knowledge.
To use the TradingView Social Networking tool, the interface has been designed with convenience and intuitive functionality at the forefront. It won't take you very long to master the extensive set of social networking tools TradingView offers.
You can start by creating a public profile, then you share your analysis with other traders or view theirs, comment on ideas and indicator scripts, and from there you can easily send other traders instant chat messages like any other messaging service.
Any user on the platform can post their ideas onto the feed, sortable by asset types, themes, hashtags, etc. Users can then like, comment, share others' ideas, and follow their favorite traders.
At the center of TradingView's community is the Ideas Stream where members can share their chart setups and backtests with a description. Not only can you follow specific users, trading pairs, markets, or types of analysis, but also you can actively search for ideas in the feed. There is even a feature that shows previous ideas plotted on charts.
The main benefit of the TradingView social networking tool is not finding trading signals, however, it is great for finding trading buddies. Trading can be a lonely game. TradingView's social features make you feel like a part of a community.
Frequently Asked Questions (FAQs)
Are there reasons why TradingView is worth the money?
Yes, there are several reasons why TradingView is worth the money. These include:
The quality of the graphs and charts, and how much you can interact with them which is one great feature that separates TradingView from its competitors.
TradingView's social platform allows you to share your monthly stats with people that can not only hold you accountable but understand the situation and can do it in a way constructive to your success.
Although largely free, the social aspect of TradingView is a big part of its success due to its community-like features. You do not have to walk alone in trading and analysis when you can have several other friends like traders with who you do these analyses together.
Is TradingView trustworthy?
Yes, TradingView is a trusted online stock analysis tool suitable for both novices and experienced traders.
The trading platform has many charting tools you could use for research and allows its users to communicate and cooperate.
What are the best browsers for TradingView?
TradingView works on most modern browsers. Just make sure you have your software updated to the latest version, and you'll have no problem using it.
You can consider using any of the following browsers:
Are there any community features on TradingView?
Although the Ideas Stream is one of the centerpieces of the TradingView community, the platform offers many other networking features such as:
How much does it cost to trade On Tradingview?
The pricing plan at TradingView is simple. Although TradingView Basic is free, the Pro-Versions range from $14.95 to $29.95 per month.
Traders who want to screen even more markets can pay up to $60 per month for TradingView Premium. Keep in mind that a 16% discount is available on a yearly subscription.
Of course, the free edition is a great place to start at. Then, the monthly membership is the most cost-effective option once you've decided that TradingView is the right choice for new and experienced investors. You'll be more versatile this way, even if you need extra features which come with the higher-priced plans.
Final Thoughts
TradingView works by giving traders the chance to interact with each other rather than studying charts all alone. This creates an environment where ideas are shared, these ideas' results can be evaluated, and traders can reflect on their accuracy. Get a TradingView account here.
 This system results in a community feeding off each other's ideas and analyzing trends together rather than alone, eliminating the need for hours and hours of painful technical analysis.
Read More