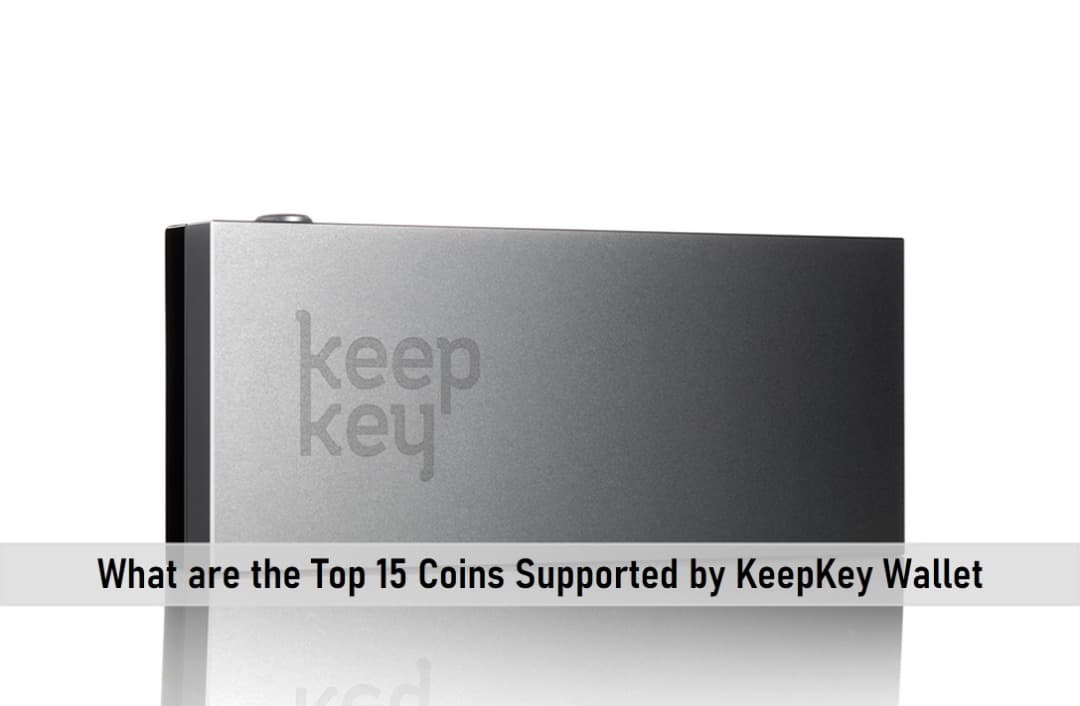 Crypto investors are becoming increasingly concerned about the security of their crypto holdings. As they develop their portfolio, they will need to purchase a hardware wallet that is adaptable and can support a wide range of cryptocurrencies and tokens.
There are several crypto wallets on the market, each catering to the demands of a particular group of individuals, and most support different assets than the others, leaving investors undecided about which wallet to use. It is for this reason that we will discuss in this article the top 15 coins supported by KeepKey wallet.
Key Takeaways
•When it comes to supporting a very large number of cryptocurrencies, KeepKey isn't top tier, but it boasts support for a large number of tokens.
•KeepKey has declared that it supports Android and iOS devices as long as users have an OTG adapter connection.
KeepKey provides a combination of cryptocurrencies and tokens which are ideal for investors who wish to hold both in their portfolio.
KeepKey has established itself as one of the top hardware wallets out there. It was released in 2015 and, from thereon, became a household name in such a short period of time, which is quite impressive, to say the least.
Despite being one of the most affordable on the market, it has a plethora of functions.
ShapeShift bought the company in 2017, and they quickly integrated access to their exchange directly from the KeepKey wallet, allowing customers to trade their crypto holdings while ensuring that their private keys are extremely secure.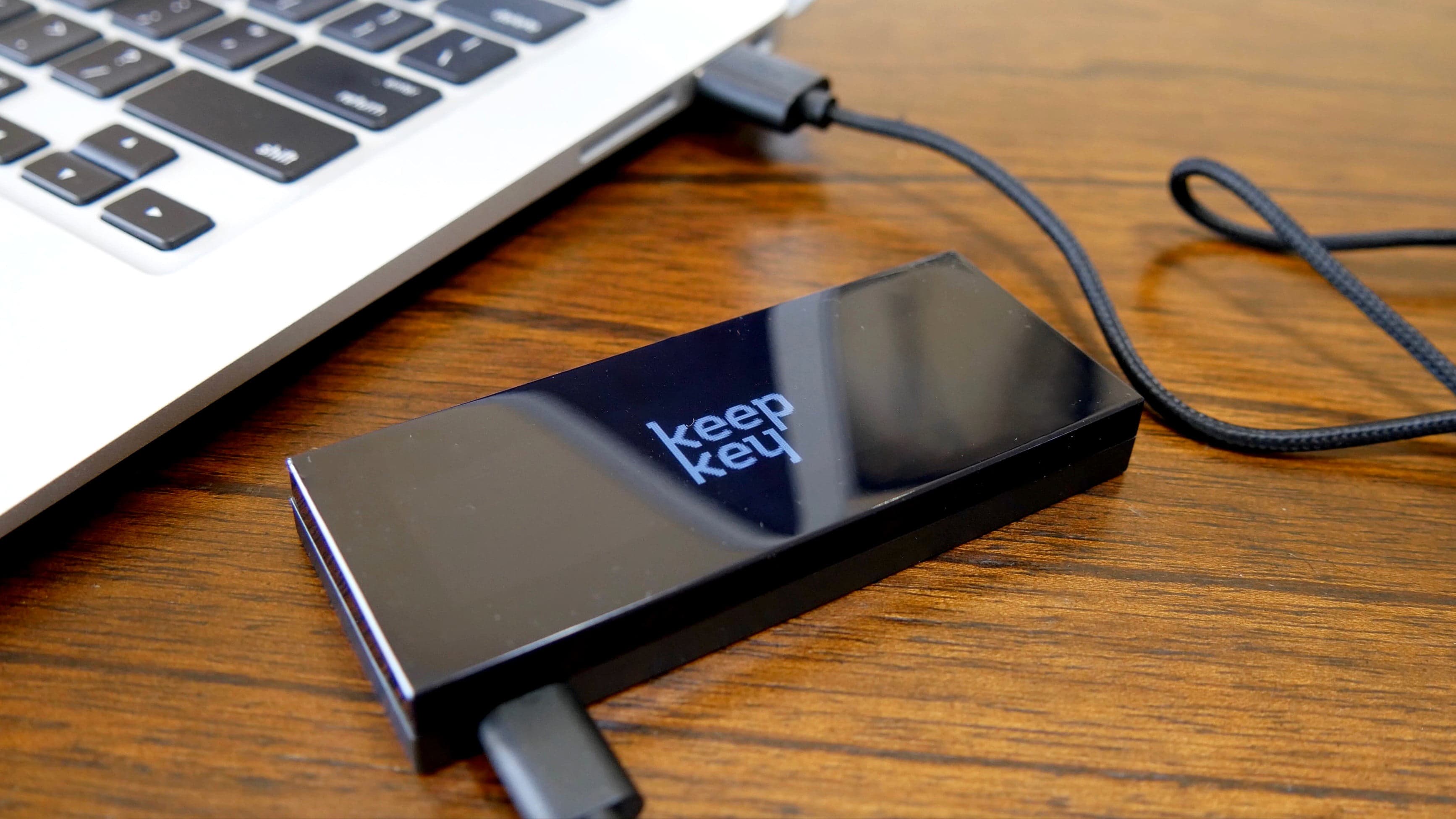 KeepKey supports the following 15 cryptocurrencies and tokens, which are:
•Bitcoin
•Ethereum
•Bitcoin Cash
•Bitcoin Gold
•Dash
•Dogecoin
•Litecoin
•USD Tether
•Binance coin
•MakerDAO
•Ox
•OmiseGo
•Augur
•Qtum
•TrueUSD
KeepKey actively supports just a few coins and a huge number of tokens, as seen by the list above.
This, however, did not constitute a problem for holders of cryptocurrencies supported by KeepKey, but it did offer a challenge for those looking to diversify further.
As a result, KeepKey went ahead to integrate the ERC20 functionality, giving their users the opportunity to have access to well over 30 ERC20 coins.
ERC20 tokens are cryptocurrencies that adhere to the Ethereum ERC20 protocol's regulations.
Investors who wish to send these tokens must account for transaction costs as it is very important and part of the regulations.
The number of transaction fees to be incurred by an investor is determined by how complex the transaction is; hence the fee varies from one transaction to another.
SEE ALSO: KeepKey Premier Wallet – Why You Should Buy One
Which OS Systems is Compatible With KeepKey?
Windows, Mac, and Linux computers are all compatible with the KeepKey wallet. Keepkey's Chrome app is also supported by all of these operating systems.
KeepKey also provides support for Android and iOS devices and communicates with these devices via an OTG adapter connection.
If the mobile device does not support or cannot connect to the OTG cable, the user cannot use KeepKey on that device.
How to Make or Receive Payments With KeepKey?
KeepKey does not alter the procedure of sending and receiving payments. The only change is that your computer no longer retains the private keys, preventing it from signing transactions.
Instead, in order to be signed, transactions must be sent to KeepKey. When KeepKey receives a request, users are alerted and asked to confirm it manually.
When the transaction is authorized, it is signed and returned to the computer client, where it is publicized on the cryptocurrency network (e.g., Bitcoin, Ethereum, etc).
Although there are no drivers to install, users must use a specific software app or the KeepKey Chrome app to utilize KeepKey.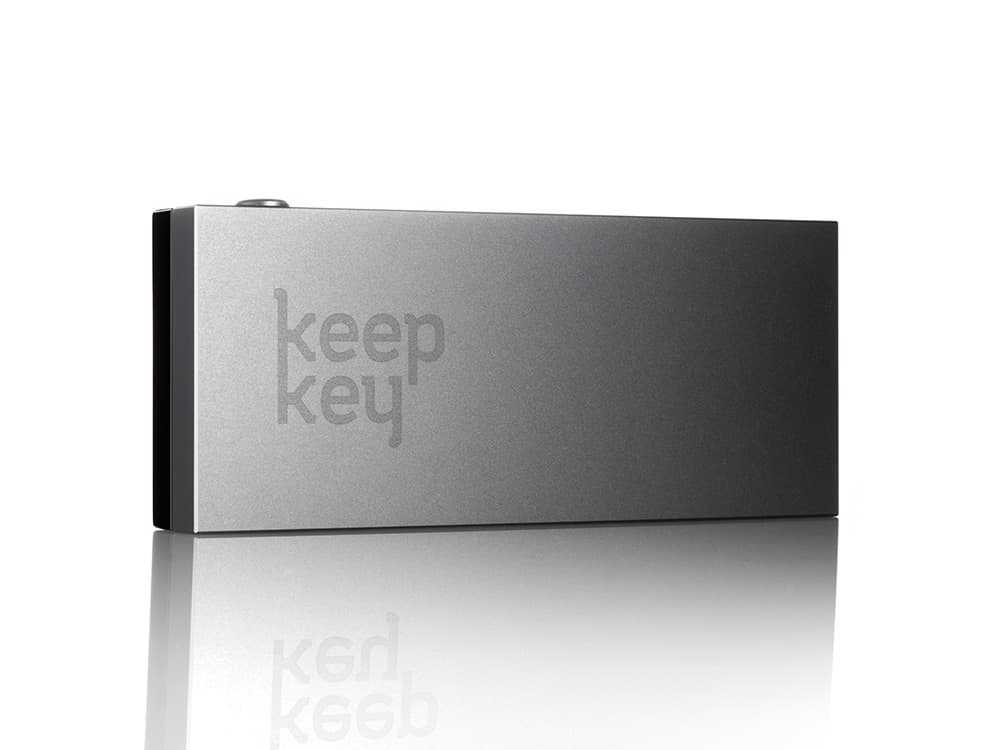 SEE ALSO: 6 Best Digital Wallets For Shiba Inu for Safe Keeping
How Secure is the KeepKey Wallet?
Someone who has physical access to your KeepKey hardware wallet may be able to access your private keys even if they lack specialized skills or expensive equipment.
KeepKey is aware of the issue and has cautioned that the wallet should only be used to guard against remote attacks and should not be used to protect against in-person physical attacks.
KeepKey has several security measures, as shown below.
•A Personal Key: KeepKey stores your private key directly and it never leaves the device.
•PIN Number: Your personal identification number prohibits unauthorized users from accessing or transacting with your funds.
•Recovery Phrase: The whole wallet is protected by a 12-word recovery phrase produced during setup. In the event that your KeepKey wallet is lost or stolen, you can use this statement to retrieve your private keys.
•Passphrase: In addition, users can choose an extra word to be connected to the recovery statement. KeepKey does not advocate utilizing the pass functionality unless you fully understand the implications.
How do I Add Cryptocurrency to the KeepKey Wallet?
Downloading two Chrome apps-one for creating a wallet and one for connecting to KeepKey via Chrome is all that is required to get started with KeepKey. After that, you just add an account and choose whatever cryptocurrency you wish to add or swap.
This allows you to deposit cryptocurrency and trade it for another (e.g., you can exchange an amount from your bitcoin account to your Ethereum account).
Frequently Asked Questions (FAQs)
1. Is KeepKey a Good Wallet?
KeepKey is a wallet that is beautifully designed, easy to use, and comes at an affordable price. So yes, it is a good wallet.
2. How do I Connect to KeepKey?
First, you connect the KeepKey to your computer. Then you select "Connect a wallet" in the top left corner of the screen, then "KeepKey" in the popup that shows up.
Accept the conditions and click "Pair KeepKey" on the following screen. Select the KeepKey you want to associate with it, and then click on "Connect."
Final Thoughts
KeepKey is an excellent wallet for storing your cryptocurrencies and tokens. It offers a blend of crypto and tokens although its support for cryptocurrencies is quite limited. Hence, any investor who may wish to invest in both can look to KeepKey as the answer.
Read More