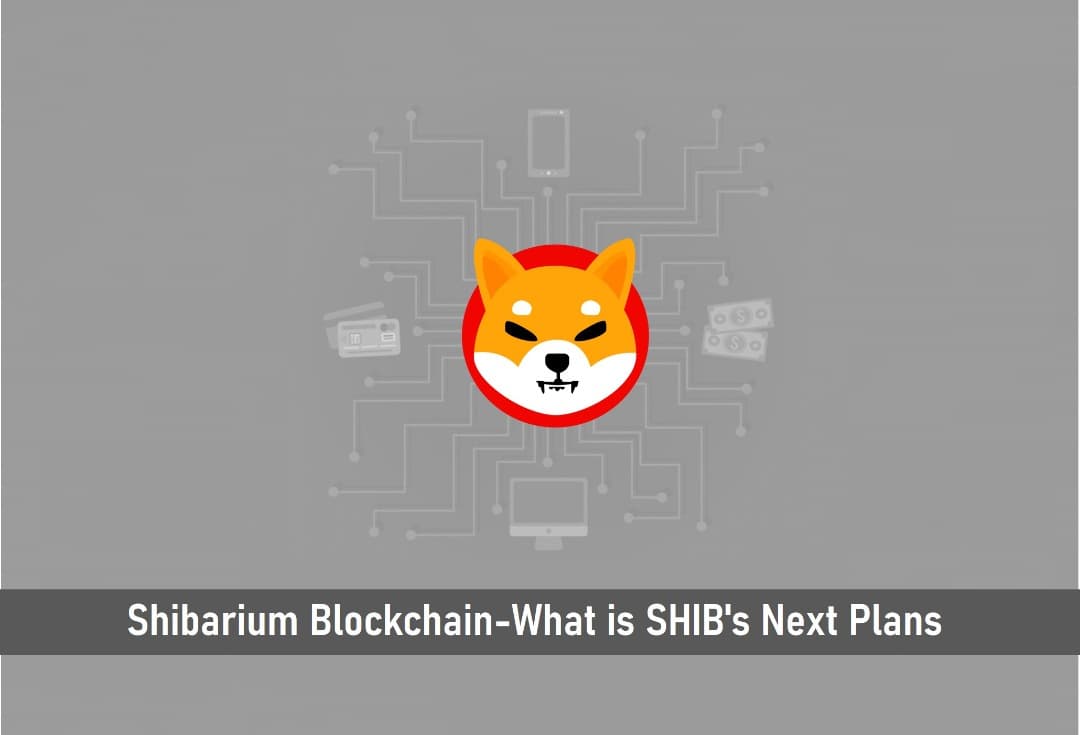 It is no longer news that Shibarium is Shiba Inu's own blockchain, as it will house SHIB as its native cryptocurrency while also serving as a layer-2 solution. Shytoshi Kusama said in October that the Shibarium blockchain was in the works.
Ryoshi, the originator of the Shiba Inu, was the first to propose the Shibarium blockchain. He coined the word "blockchain" and said that Shibarium would be a Layer 2 solution.
Key Takeaways
•Shibarium is set to be Shiba Inu's blockchain and will take notes from the Ethereum blockchain
•As of the time of writing this article, the official release date of Shibarium is not yet known but it is expected that crypto investors will get to find out soonest.
Hence, Shibarium is a Layer 2 blockchain, which means it will sit on top of an existing Ethereum blockchain.
It is crucial to mention that neither SHIB (which can be stored on Ledger Nano X) nor LEASH, which is now performing well on ShibaSwap, will be the dominant token on the blockchain. Ryoshi made it known that the primary token for the blockchain will be BONE.
The purpose of this was to give the BONE token a clean, fair start.
All LEASH and SHIB holders received BONE when ShibaSwap first came to light. As a result, there will almost certainly be a large number of BONE whales.
There isn't a lot of information out there regarding the blockchain. What is known to the public is that Shibarium's major purpose will be to reduce transaction fees for Shiba Inu ecosystem users.
SEE ALSO: Is Shiba Inu A Shitcoin? – All You Need to Know
Due to the fact that SHIB is based on ETH, which has very high gas prices, transaction fees are now quite expensive.
According to a member with knowledge of the situation, Shibarium will be the proper blockchain for SHIB, serving as a sideways parallel blockchain for the Ethereum network.
It is a blockchain on top of a blockchain that periodically publishes the information it has acquired, such as transactions, in a single block, into the Ethereum network.
Kusama stated that he keeps receiving questions concerning the progress of Shibarium and would like to state unequivocally that Shibarium is progressing just fine.
SEE ALSO: How To Store Shiba Inu On Ledger Nano Wallet
"We are a few months away from the first system tests and audit, but the foundation has been laid. Now we can turn our attention to this project while other developers can work with our AAA studio to get the Shiboshi game as well as other important projects such as the ShibaSwap underway" Kusama added.
Shibarium Release Date
Shibarium does not yet have an official release date, but Shytoshi believes it will be available in the coming years. Shytoshi identified Shibarium as being at the mid-stage in September.
While discussing Shibarium on the Shiba Discord, the project lead stated that Shibarium would require extensive testing before it could be released. They also stated that it would not take up to a year for it to undergo said testing.
Shibarium development will most certainly accelerate in the next few months, according to Shytoshi, who stated, "Shibarium is progressing along nicely, but attention won't be on it until after Shiboshi's arrival."
Indeed, following the Shiboshi debut, Shytoshi announced that the next development priority would be mapping details on Shibarium.
Shibarium will also be released before the main Shiba NFT platform to ensure minimal transaction costs.
At the main time, you can store your Shiba Inu coins and any other cryptocurrencies on the Ledger Nano X wallet as it is one of the best cryptocurrency wallets out there with safe and secure storage.
Also, If you are looking for a platform to mine Shiba Inu, UnMineable is just the right place for you. simply follow the link below and you are good to go.
SEE ALSO: How to Mine Shiba Inu on UnMineable
Final Thoughts
Shibarium is still in the works, although based on recent information, it will soon be getting its official release date. Nonetheless, for those that are excited about this, check back regularly for the latest information on this as we expect its release.
Read More