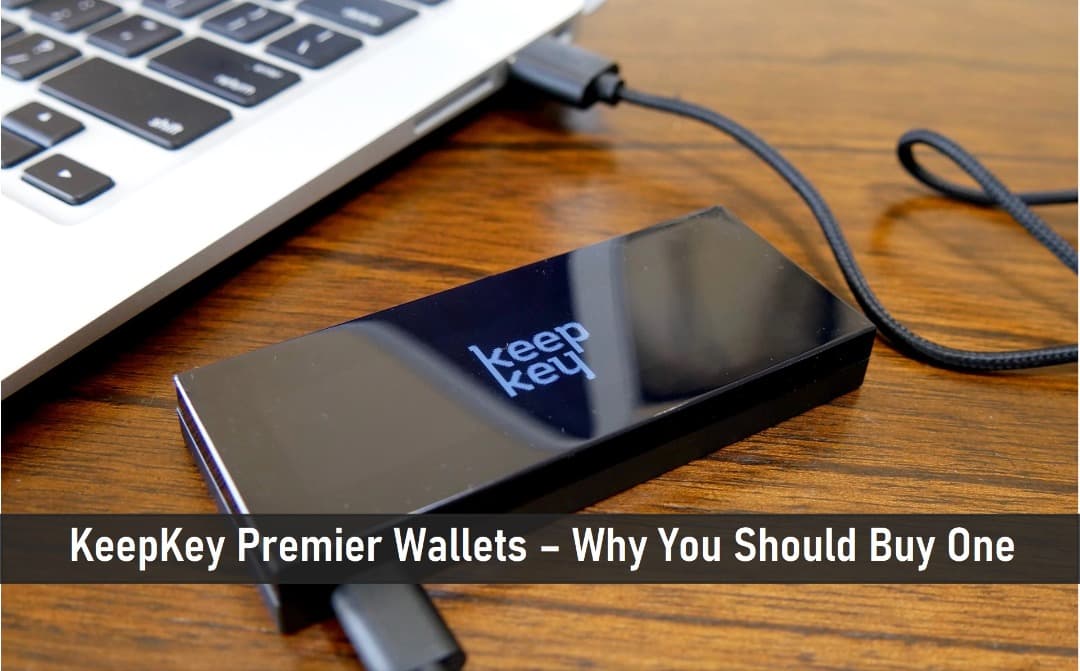 The KeepKey Premier wallet is a premium, no-commission-free trading wallet with an amazing OLED interface for storing Bitcoin and 40+ altcoins.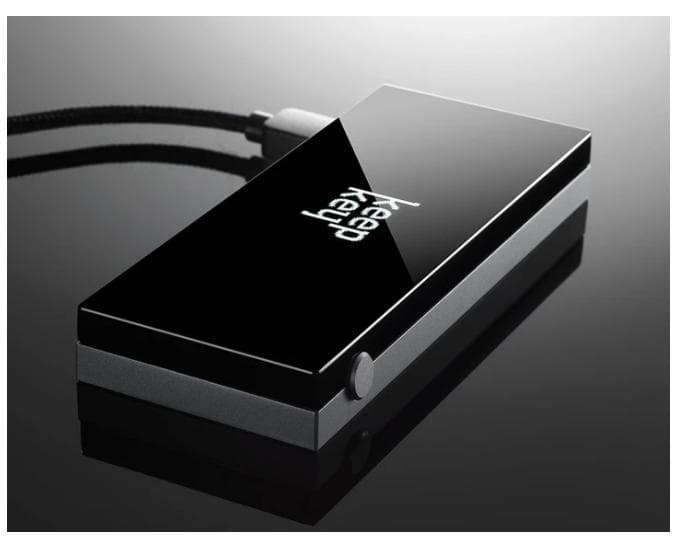 | | |
| --- | --- |
| PROS | CONS |
| Affordable pricing  | A little bit weightier |
| Sleek user interface | Supports about 40 cryptos |
| Third-party app compatibility |   |
| Swiss made with premium security |   |
Shapeshift, a swiss manufacturer built the KеерKеy wallet's cutting-edge technology which allows users to airgap their wallet by generating keys and signing transactions offline.
This feature guards the KeepKey wallet and your computer against vulnerabilities and viruses, meaning you can safely stay off the hackers' radar while transacting your favorite cryptos.
Storing your cryptocurrency with KeepKey means placing a premium on security as every transaction must be reviewed and visibly confirmed through its stunning OLED screen which is powered by Shapeshift software before funds leave your wallet.
This further buttresses the fact that KeepKey is sleek and easy to navigate making it an ideal wallet choice if you're drawn to gadgets with a brilliant UI and UX without compromising security.
Keepkey offers much more with its recovery function that enables users to restore accounts if their device gets stolen or damaged. The device generates a 12-word recovery sentence during initialization that can be used to retrieve your private keys
KeepKey Wallet: Inside the Box
The KeepKey wallet is packaged in a cellophane-wrapped box with a holographic security sticker that seals the contents which shows it is tamperproof. The KeepKey gadget, as well as a braided USB cord and a warranty document, are included in the box.
The KeepKey also comes with a single recovery card, which is used to record the 12-word recovery phrase entered when the device is first turned on.
SEE ALSO: Is the KeepKey Wallet Compatible With an iPhone?
SEE ALSO: 5 Top Reasons Multisig Wallets Outperform Traditional Digital Wallets
KeepKey Wallet: Unboxing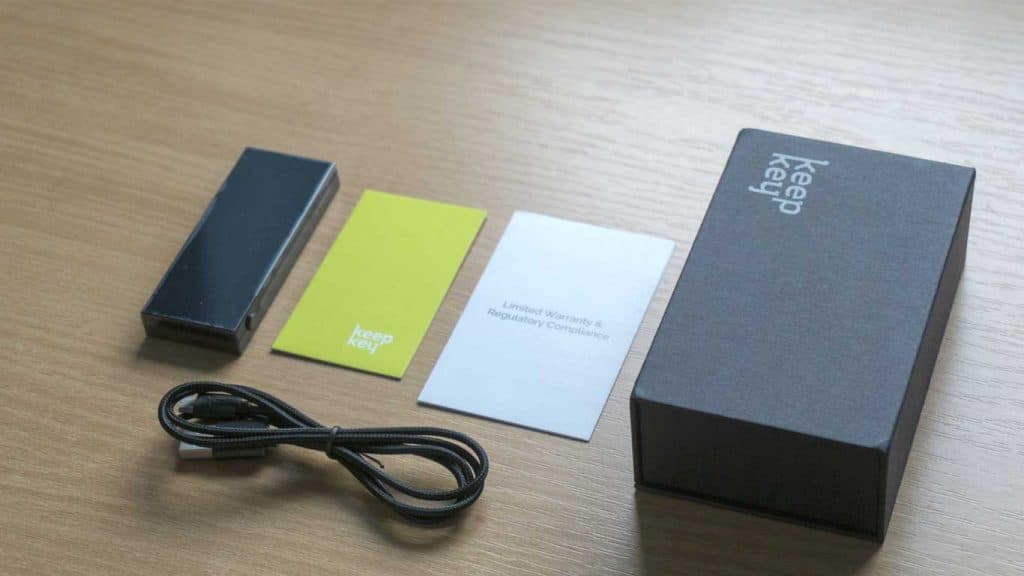 After purchasing and opening the KeepKey box, you will find:
• The KeepKey hardware wallet
 • A USB cable
• Cardboard recovery sentence card
• A pamphlet containing the product warranty
The wallet itself is rather large, yet it has an exquisite appearance. It is 38 x 93.5 x 12.2 mm in size. It comes with a crisp OLED screen, which is encased inpolycarbonate material and built with metal on the rear.
The keepKey wallets come in three color variants to choose from.

How to Set Up KeepKey
Setting up the KeepKey is comparable to setting up any other hardware wallet for the first time.
• Firstly, Download the KeepKey client from the Chrome web store, connect the device, and follow the on-screen instructions.
It takes around 5 minutes to complete the entire procedure, including enabling PIN protection and writing down your recovery seed.
This is how it's done…
• KeepKey is a hardware wallet, which means it is simply a USB device that does not require any additional software or drivers to function.
• All it needs is the Chrome extension if that has already been installed and it is good to go.
•The best thing to do is to make use of the Chrome extension which was made to support the wallet.
• Selects an operating system (Windows, macOS).
• Get the KeepKey widget from the Chrome web store and install it.
• Then ensure that a USB port is inserted into the KeepKey.
• Startup the chrome app and select the installed KeepKey application.
• The recovery phrase and the master seed backup file should be kept somewhere safe as if they get misplaced, it would be virtually impossible to open the wallet.
• After the user has set up the wallet, they should establish a new address. To do so, they should click the Add Account button in the bottom right corner of the window.

• The user may add an account by selecting it and giving it a name. After that, they select the "add an account button" again, and the new information will be displayed.
• They should also make a note of the recovery phrase on the 12-word recovery card while backing up the wallet. They should also endeavor to double-check that every word and letter is typed accurately.
• Following that, the user will need to create a unique PIN that will be required for every transaction using the wallet.
• They may use the Recover KeepKey option to recover the wallet from a seed.
• Next, they should enter the first word of the recovery statement using the cipher and the gadget itself. When they enter the fourth letter of each word, the words will auto-fill.
• The recovery phrase created at the start serves as a backup for the wallet. It is used on a new device so long as that device satisfies all the necessary conditions set by the BIP44 hierarchy to get back their wallet in case it gets stolen or missing.
KeepKey Software
The KeepKey wallet is quite adaptable and can be used with nearly any operating system, including Windows, macOS, and Linux.
It also makes use of the chrome extension, which is vital to the functional activities of the wallet after the user has inserted it into a USB port.The wallet features an easy-to-use user interface with basic instructions.
How to Recover Your KeepKey Wallet
KeepKey Hardware
It employs a secure microcontroller to protect private keys against cyberattacks. To add an extra degree of protection to the KeepKey wallet, the user may also specify an optional passcode for the device, which functions similarly to a 13th word added to the 12-word recovery phrase supplied during setup.
KeepKey Users' Experiences and Reviews
Keepkey has its unique features and offers a wide variety of services to crypto investors. What will draw the attention of investors to this product are the price and the level of security.
Hence, this article brings some reviews shared by users of the keepKey product:
Bitdegree
"KeepKey is a hardware wallet that comes with some great security features. Since it's a cold wallet and your assets are stored offline, it's one of the most secure storage for your assets."
Decrypt
"KeepKey is designed for those on a budget, or with a relatively small portfolio that doesn't warrant the $100+ some other wallets cost. With that in mind, the KeepKey is one of the better hardware wallets available in its price range, and is certainly worth a look while on discount."
Privacy Pros
"For a straightforward long-term HODLer who wants to provide cold storage for their Bitcoin over the course of a couple of years, the KeepKey would be an adequate hardware wallet choice."
Comparisons:
KeepKey vs.Trezor One vs. Ledger Nano S
| | | |
| --- | --- | --- |
|   KeepKey |   Trezor One |   Ledger Nano S |
|   Pricing – $49.   |   Pricing – $59. |   Pricing – $59. |
|   It is made out ofaluminum. |   It is made out of plastic. |   It is made out ofaluminum. |
|   It is available in black and anodized aluminum colors. |   It is available in white, grey, and black colors. |   It is available in white, grey, and black colors. |
|   It supports 40 cryptocurrencies. |   It supports over 1000 cryptocurrencies. |   It supports over 1000 cryptocurrencies. |
|   It comes with one physical button.   Visit KeepKey |   It comes with two physical buttons.   Visit Trezor One   |   It comes with two physical buttons.   Visit Nano S |
Frequently Asked Questions (FAQ)
1. Is the KeepKey Wallet Secure?
Yes, it is quite secure because it makes sure that users' private keys are kept safe offline. Even if your computer has a virus or malware issue, it will not corrupt your crypto assets.
2. Which Cryptocurrencies Is KeepKey Compatible With?
KeepKey supports 40 cryptocurrencies and ERC tokens. It's quite small though especially as the Ledger Nano S and some other wallets support over 1000 cryptocurrencies.
Final Thoughts
KeepKey is one of the most secure and reliable wallets on the market today. Ask any user who is concerned about security and privacy to recommend a wallet, and the odds are that KeepKey will be one of those recommendations.
It merely works as it should with the assistance of a basic, yet adequate user interface.
Even the fact that you have to purchase the device in the first place may be forgotten when you consider how secure KeepKey is, especially if you are a professional dealer or miner.
Read More